If you're like me, you dig level fluorocarbon lines for Tenkara fishing but miss the convenience of the girth hitch knot that the traditional furled lines offer.  Luckily, there's a simple technique you can use to get all the benefits of fishing a level line with the convenience of the braided loop connection.  Here's how…
Step 1
Grab the tag end of your level line and gently singe it with a lighter to form a small "ball" at the end.  Be careful not to burn it too much.
What you're doing in this step is creating a "stopper" that will butt up against the braided loop you'll form later to keep it from slipping off the end of the line (you'll see in a minute).  It doesn't have to be big.  Even a very small stopper is enough to be effective: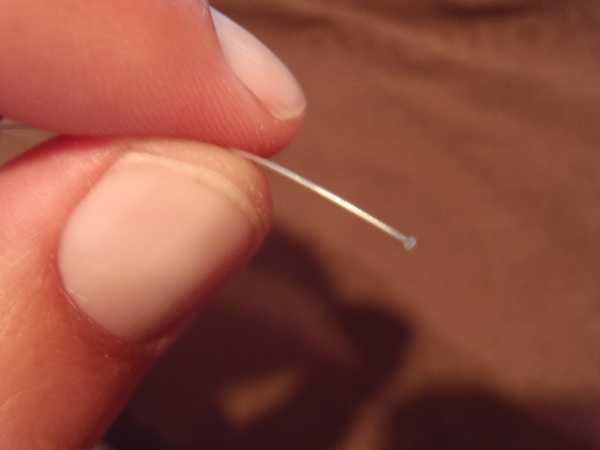 Step 2
Next, cut off a piece of 12 lb. or 20 lb. Dacron backing and make a 1 1/2″ – 2″ loop by doubling it over itself and tying a simple overhand knot at the tag end.  You can tie a Surgeon's loop knot but it will be bulkier and is unnecessary. Leave a tag end of about 1/4″ or so because you will use that to detach the line and it's easier if you have more line to grab.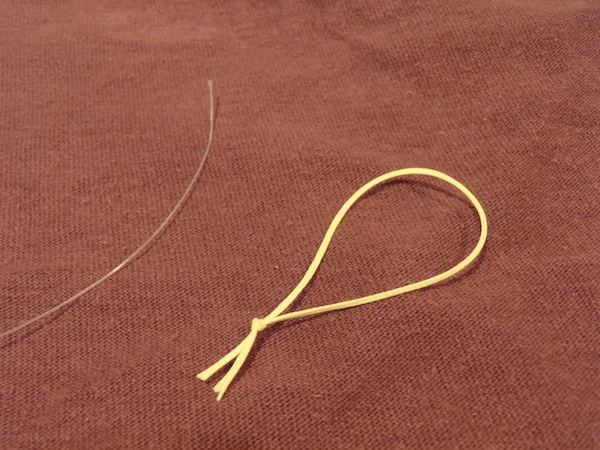 Step 3
Lightly singe the tag ends of the Dacron with your lighter just so it won't fray: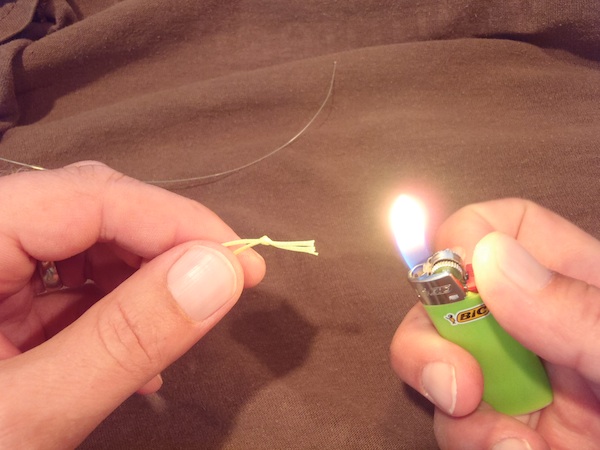 Step 4
Now, attach the Dacron loop to your level line behind the stopper knot using a Lark's Head knot.  It should look like this before you cinch it up: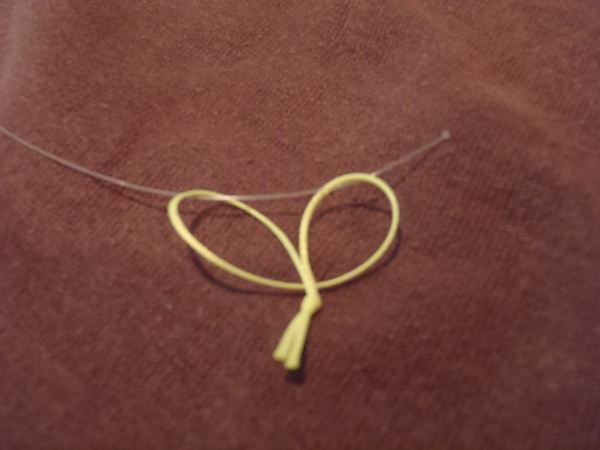 Step 5
Now, tighten the Dacron so it wraps around the level line: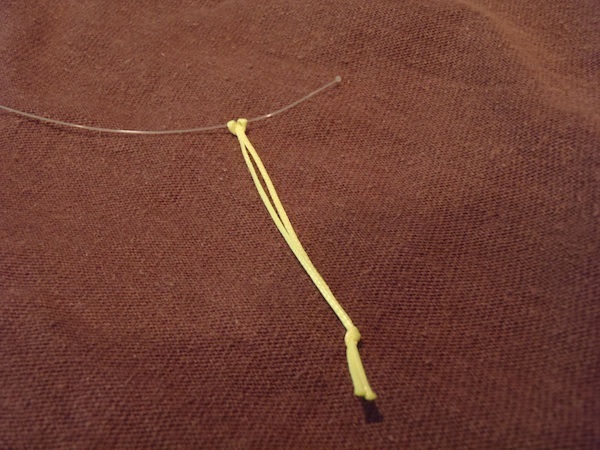 Step 6
Finally, just slide the Dacron so that it butts up against the stopper "ball" you created in the level line and you're done!  Important: add a small drop of superglue to the connection.  This is not for strength but simply to prevent the Lark's Head knot from slipping back and detaching from the line accidentally.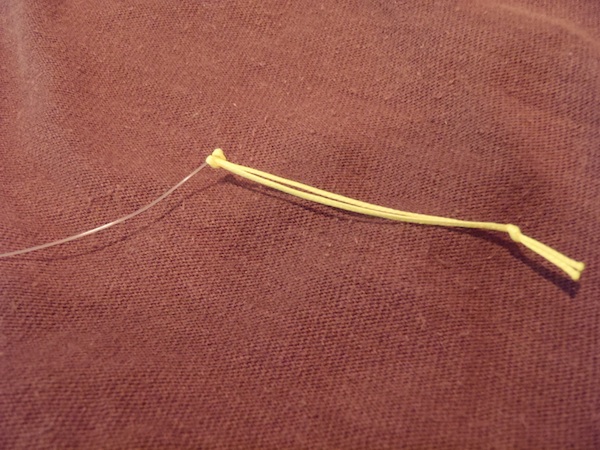 Now, you can easily attach and detach your level line!