At the risk of sounding overly sentimental or cheesy, I'll confess that I like wet wading because I feel that it gives me a better connection to the river and fish.
I suppose I acquired this feeling a long time ago when I was fly fishing in the surf for Striped Bass and Bluefish in my swim trunks on the East coast.  There's something about being in the water that just makes it a "fuller experience" for me as opposed to being completely disconnected in a boat or quarantined off and  in waders.
Luckily, most of the small streams I fish out here in Colorado are perfect for wet wading and don't require hot, sweaty waders.  For the last few years, Ive been using Chacos which are OK but have poor traction and seem to invite toe stubbing:
I've also used Keen Newports which are very comfortable and provide toe protection but the traction isn't any better than the Chacos: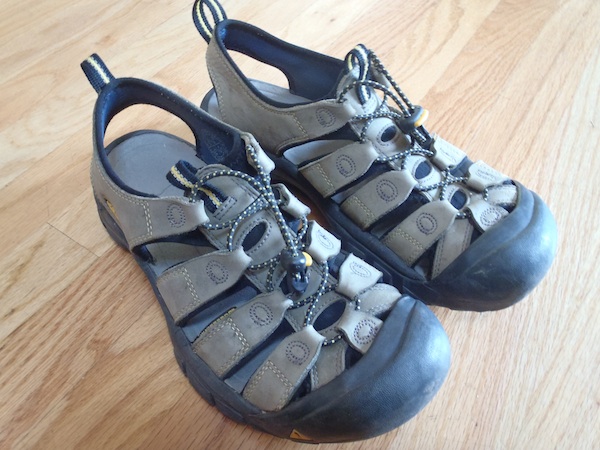 The poor traction is simply because the rubber soles of both of these sandals isn't grippy enough to grab rocks (especially when they're covered in algae: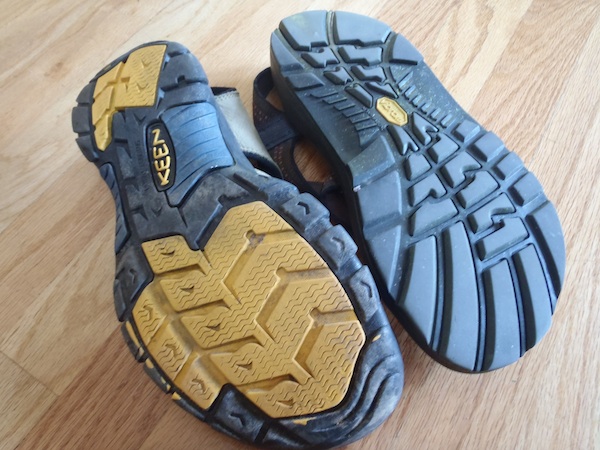 I thought about adding felt to the soles, but there are a lot of concerns with felt helping to spread invasive species from one stream to another.  Also, felt would compromise my traction on trail and I hike in to a lot of places so I need something that works equally as well on the trail as it does in the water.
Enter Grip Studs.  Grip Studs are a DIY solution that allows you to install tungsten carbide studs into your soles to improve traction.  The kit comes with 20 studs, an installation tool, and a pattern guide to show you where to put the studs: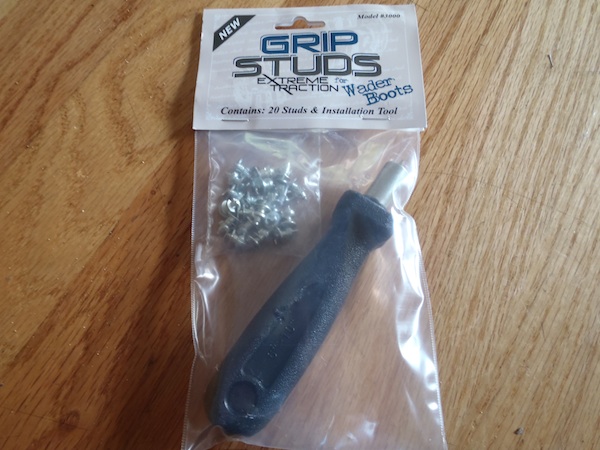 The kind I got are specifically designed for wading boots so I thought they would work well on my sandals.  Installation is easy.  You just insert the stud into the tool, place it where you want it, and turn it like a screwdriver: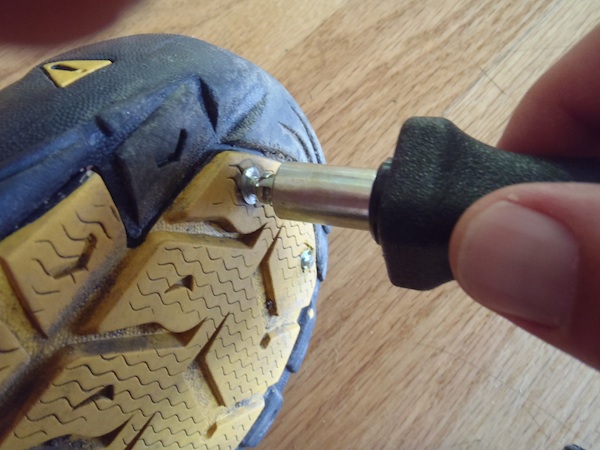 Within about 10 minutes, I had all 20 studs installed.  And, in case you're wondering, yes, the studs are removable.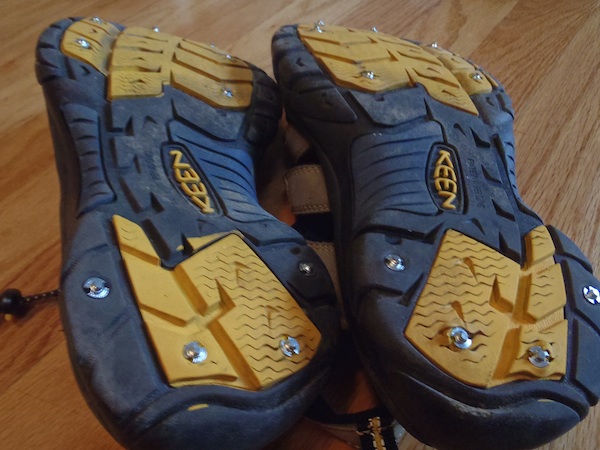 Now, I've got exactly what I need for wet wading:  traction on the trail, traction in the water, and toe protection.
Do you wet wade?  What do you wear?