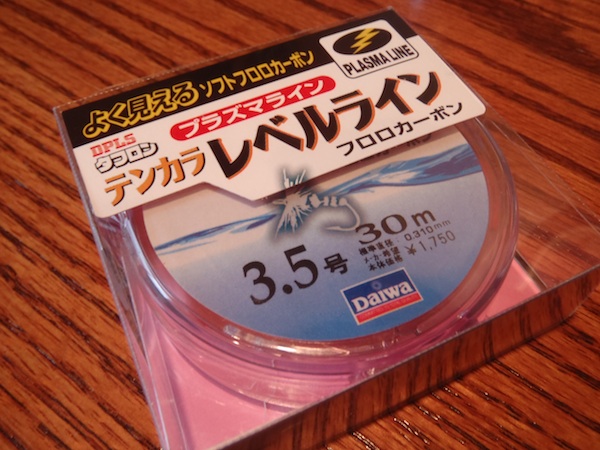 I got my Daiwa fluorocarbon Plasma Line from Japan today. While I'm completely happy with my Tenkara Bum and Tenkara USA level lines, I Just wanted to try something a little different.
The diameter is 0.310 mm (0.012″) and is marked as a #3.5 line.  This is a just little thinner than the Tenkara USA #3.5 level line, yet right in between the #3 and #4 Tenkara Bum lines.  It might prove to be an interesting compromise of delicacy and castability in wind.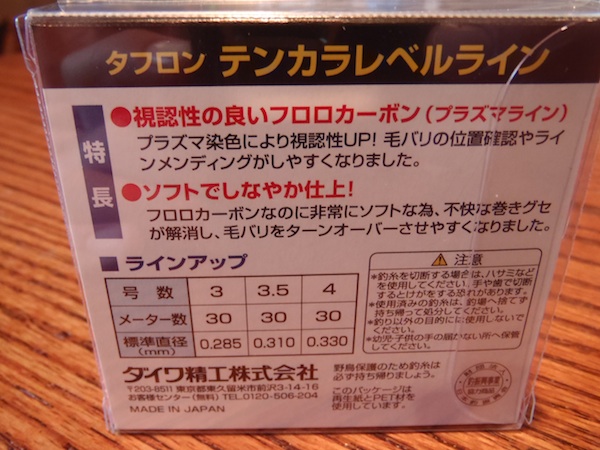 The color is pink and at first glance, doesn't seem like it will be as visible as the Tenkara Bum Orange line.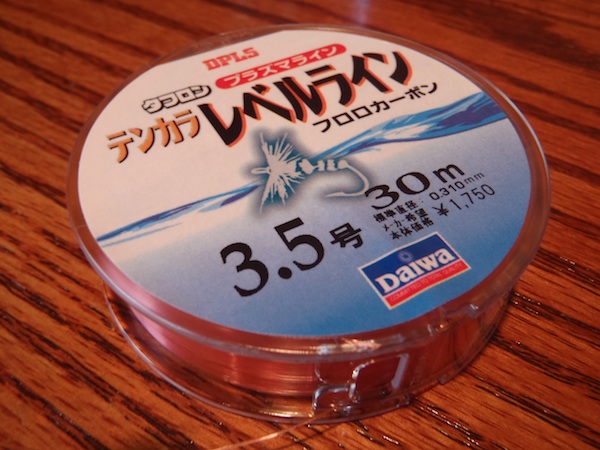 I haven't fished this line yet, but the first thing I did tonight was to make this 13 ft. line.  I specifically tied a perfection loop at the end rather than a tippet ring so I have the flexibility to cut it down without having to worry about losing the ring on my upcoming backpacking trip.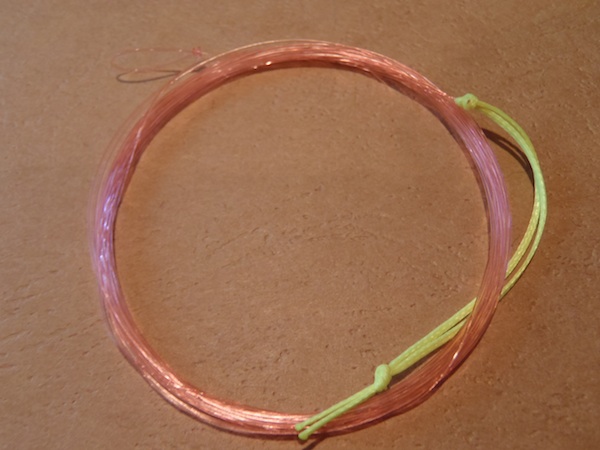 I'm heading on a week long trip to Mt. Whitney Sunday and there's a small lake on the way to the summit that made a fool of me last time I was there for not having a rod with me.  There were dozens of trout cruising the surface with impunity just a few feet from shore and I was powerless.  Not this time.  I'm going fully armed with a Tenkara USA 12′ Iwana, a fully stocked fly box, and this line.  Details to follow…
Like this article? You might also like these ...