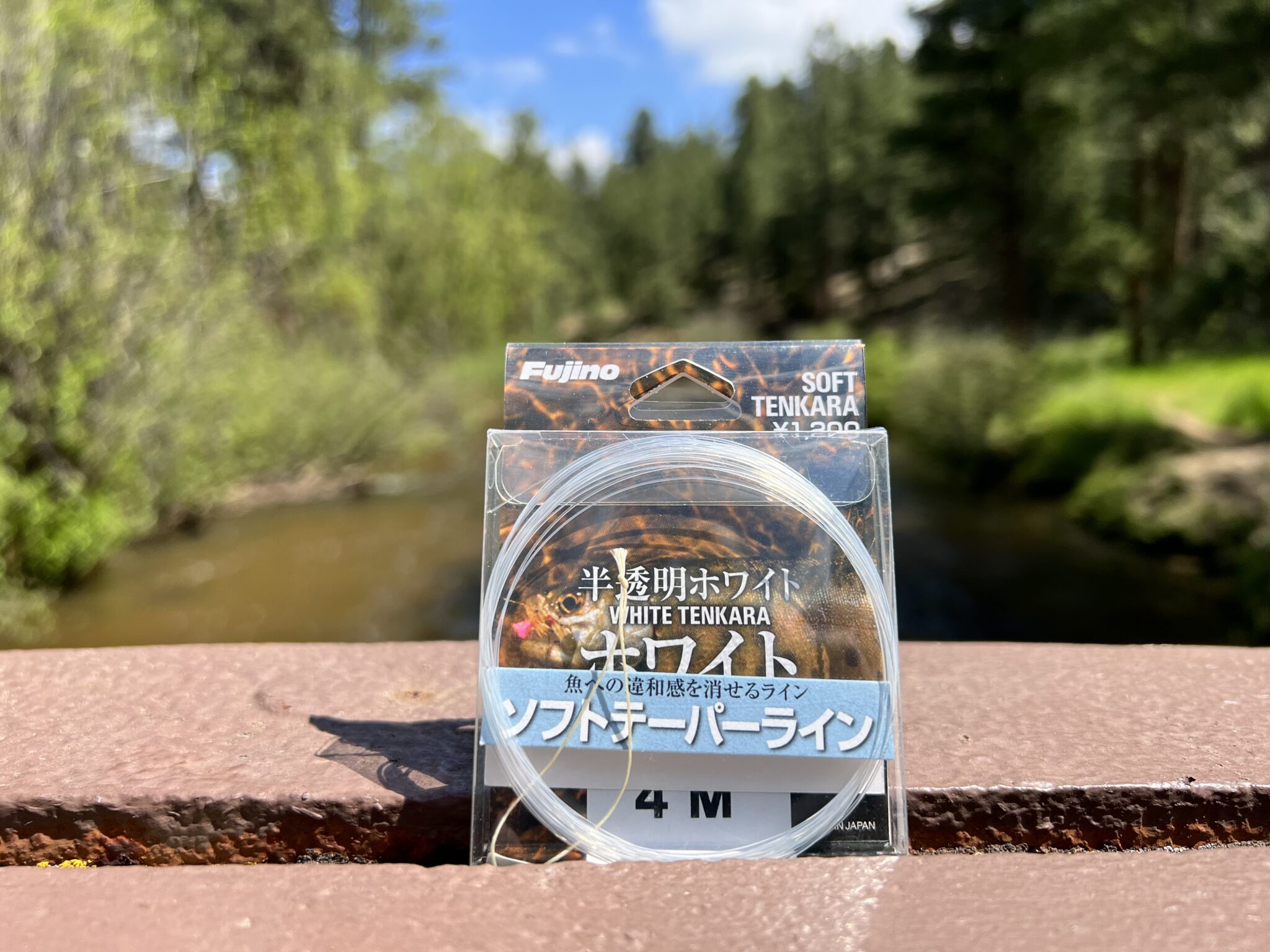 I recently got a Fujino Soft Tenkara line from Tenkara-Ya which is exactly the same as the other Soft Tenkara Lines I own, but, it's "white". I was curious to know what "white" meant. Is it 100% opaque? Is it really just clear?
Before I ordered, I asked Keiichi-san (owner of Tenkara-Ya) and he said they're "white-ish". Right away, I suspected that it wasn't an opaque white, but maybe more of a transparent white. I was right.
Visibility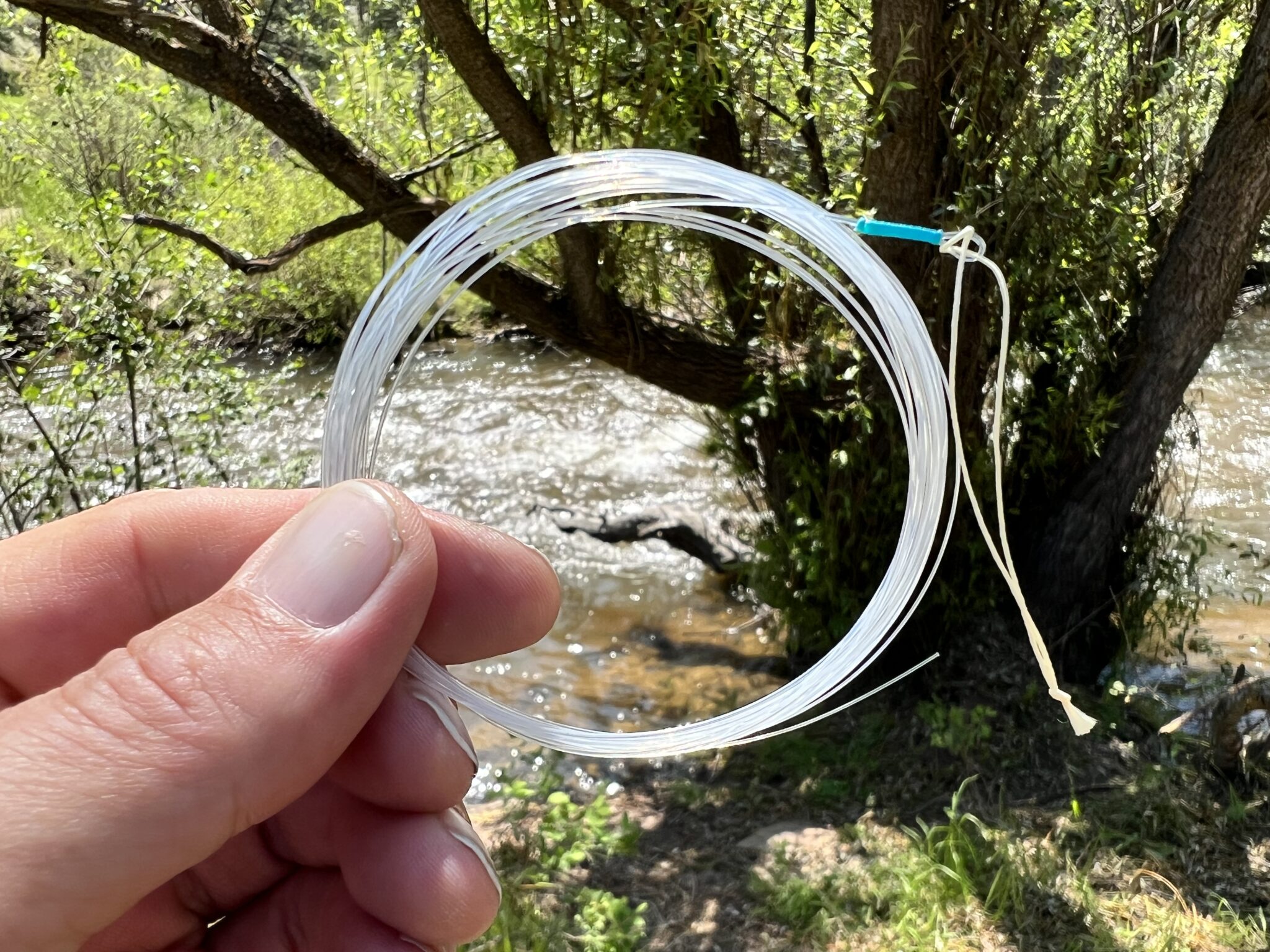 While it does look kind of white, once you hold it up to sunlight, you can see it's more of what I'd call a "cloudy" clear. The main selling point of this line is that it's stealthy, but still easy to see.
Where's my line?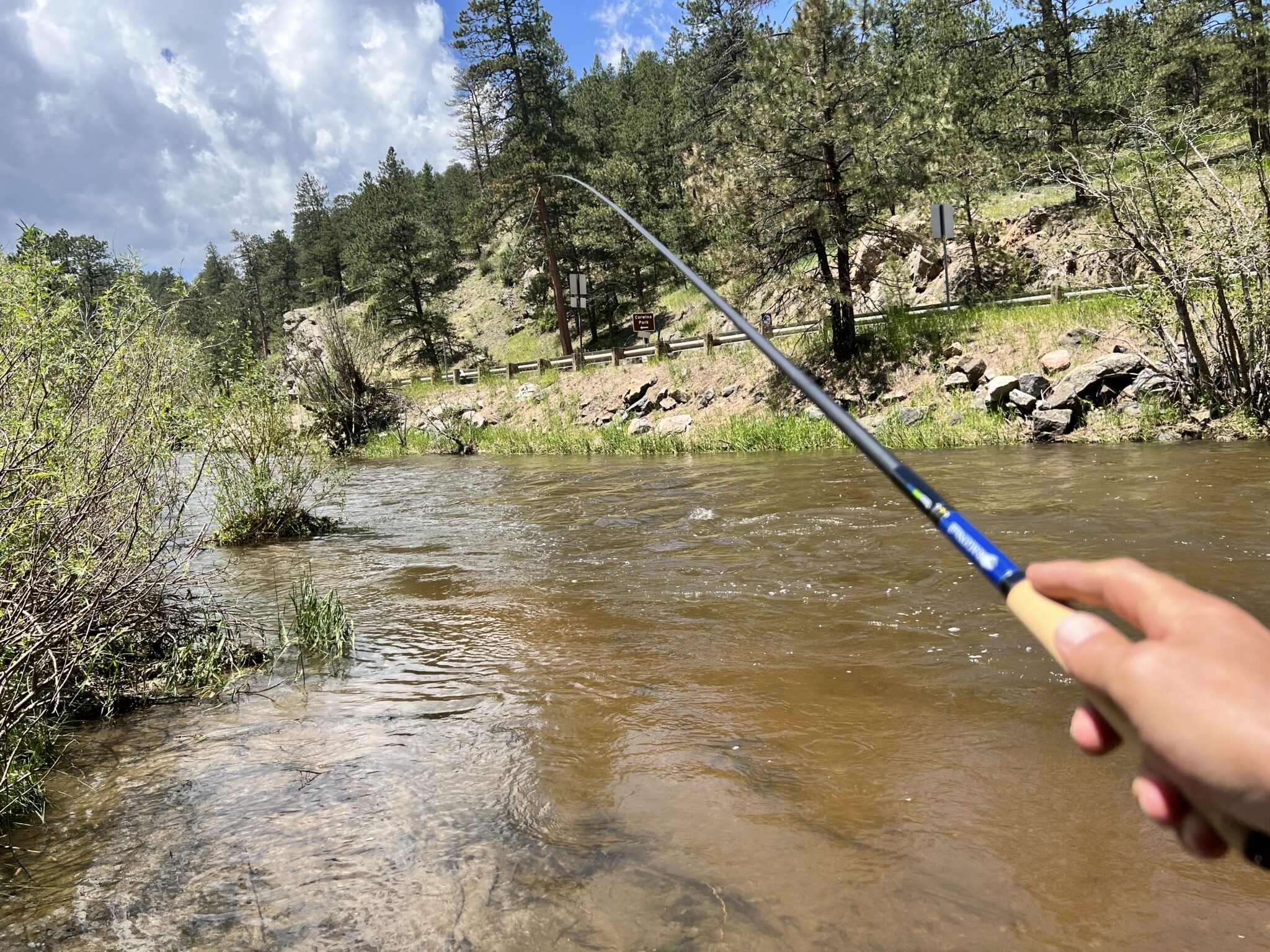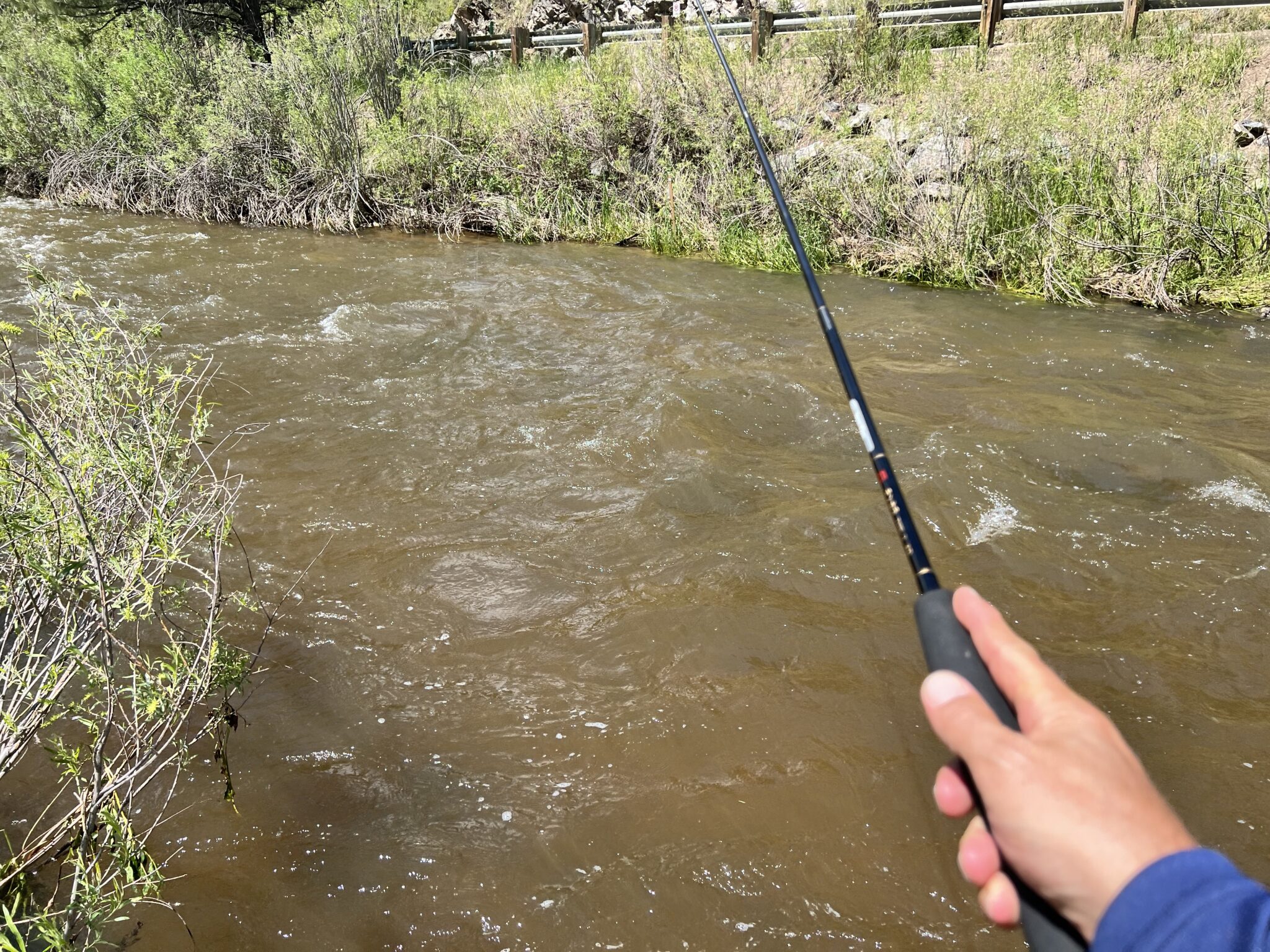 But it wasn't easy for me. I really struggled to track it and in glare (very common here), it was totally invisible. I should mention that I live in Colorado so it's bright and sunny almost every time I go fishing. So, lots of light except for the occasional shade in a canyon or the rare overcast day.
But this is a specialty line, perhaps not meant for such situations. See more on that below.
After trying countless lines in a wide range of colors, I've learned that my eyes can see opaque pink or opaque orange the best all around. But everyone's eyes are different. Some people might see green or yellow best.
And certainly some people will be able to see this color just fine. I know plenty of people who use clear nylon lines because they fish slow, clear water with wary trout and so they want every possible stealth advantage.
But I fish mostly high-gradient pocket water in bright conditions so it's not really something I need. My hi-vis lines are just fine in terms of stealth. Here, if the fish can see your line, there's something wrong with your presentation or positioning, not the line color.
Casting Personality
So if I can't see this line well, why am I writing about it? Performance!
As I mentioned, I have the same line but in hi-vis orange. And it's 100% opaque so it's incredibly easy to see. Check out my post from 2014 and you'll immediately see the difference in visibility. But the performance of this line is the same as that one and I love that line.
If you've never cast a tapered nylon line, you owe it to yourself to give it a try. They give you the delicacy of nylon but make up for their lack of mass by using a taper with a powerful butt section. This transfers the energy of the cast right down to the tip and you're able to make tight, controlled loops.
To me, nylon tapered lines are generally also very accurate and that's definitely true of the Fuijino Soft Tenkara lines. They're somewhat similar to a furled line in behavior, but much lighter and easier to keep off the water if you want.
Where "white" works best
If you want a more hi-vis line, I'd recommend the orange version above. If you want the same performance but need absolute stealth, then consider the Soft White version. Or … if you like the idea of a clear line but still want to have some visual aide for strike detection, there are many ways you could add a sighter.
Here are a few places or situations where I think the Tenkara Soft White line would shine:
Slow, gin-clear pools
Any time you face ultra-skittish fish
Stillwaters where you don't need to see the line
Wet fly downstream presentations
Beaver ponds
Shallow, high-alpine lakes
Chalk streams
Spring creeks
Where the water is "dark" so white is the best contrast
Packaging
This is probably the closest thing to an unboxing video you'll ever see from me. 🙂 The Fujino Soft Tenkara line comes in a plastic box with instructions on how to do a girth-hitch connection. There's already a loop attached to the butt of the line but you'll have to tie either a stopper knot or a tippet ring on the end.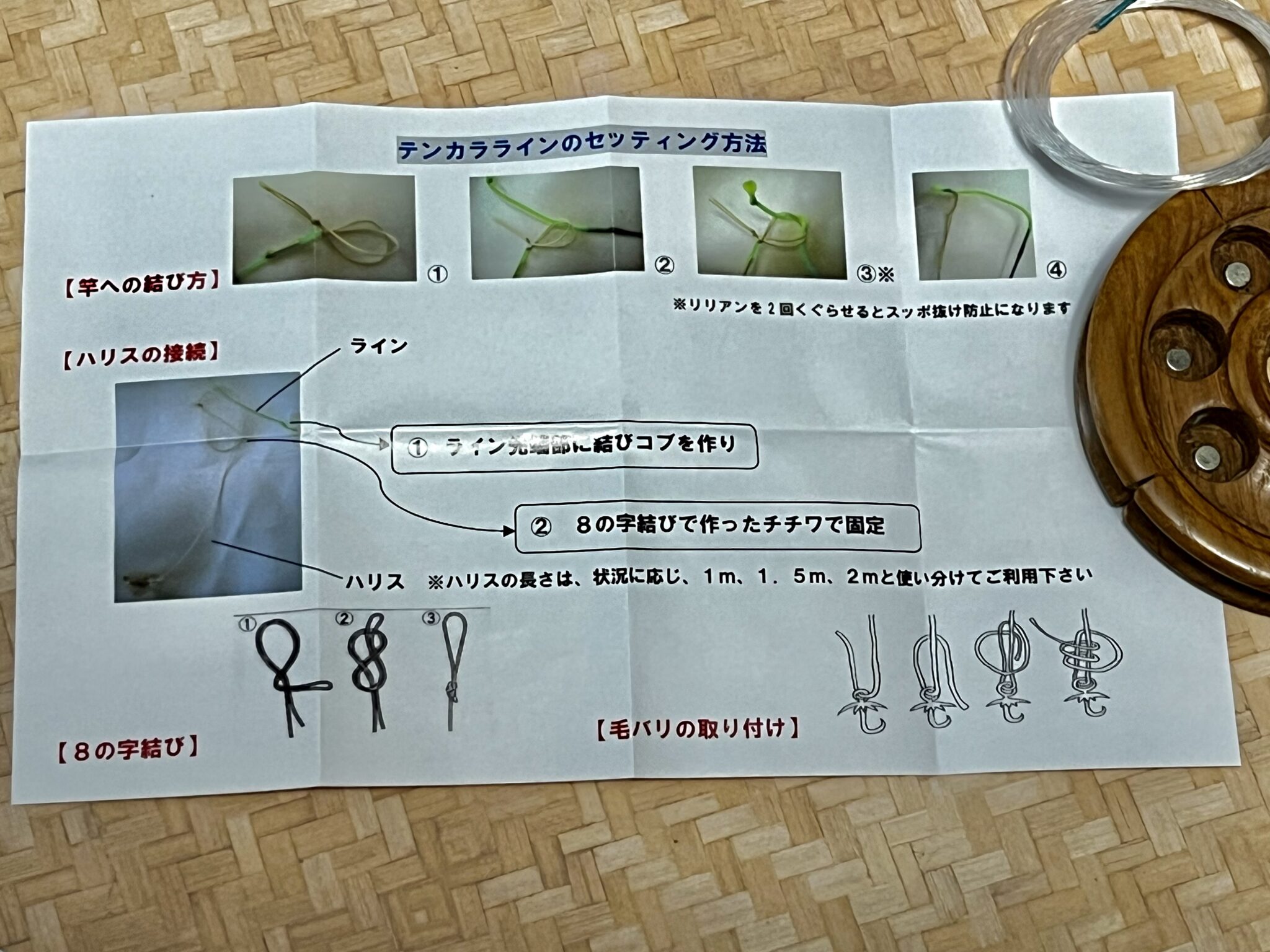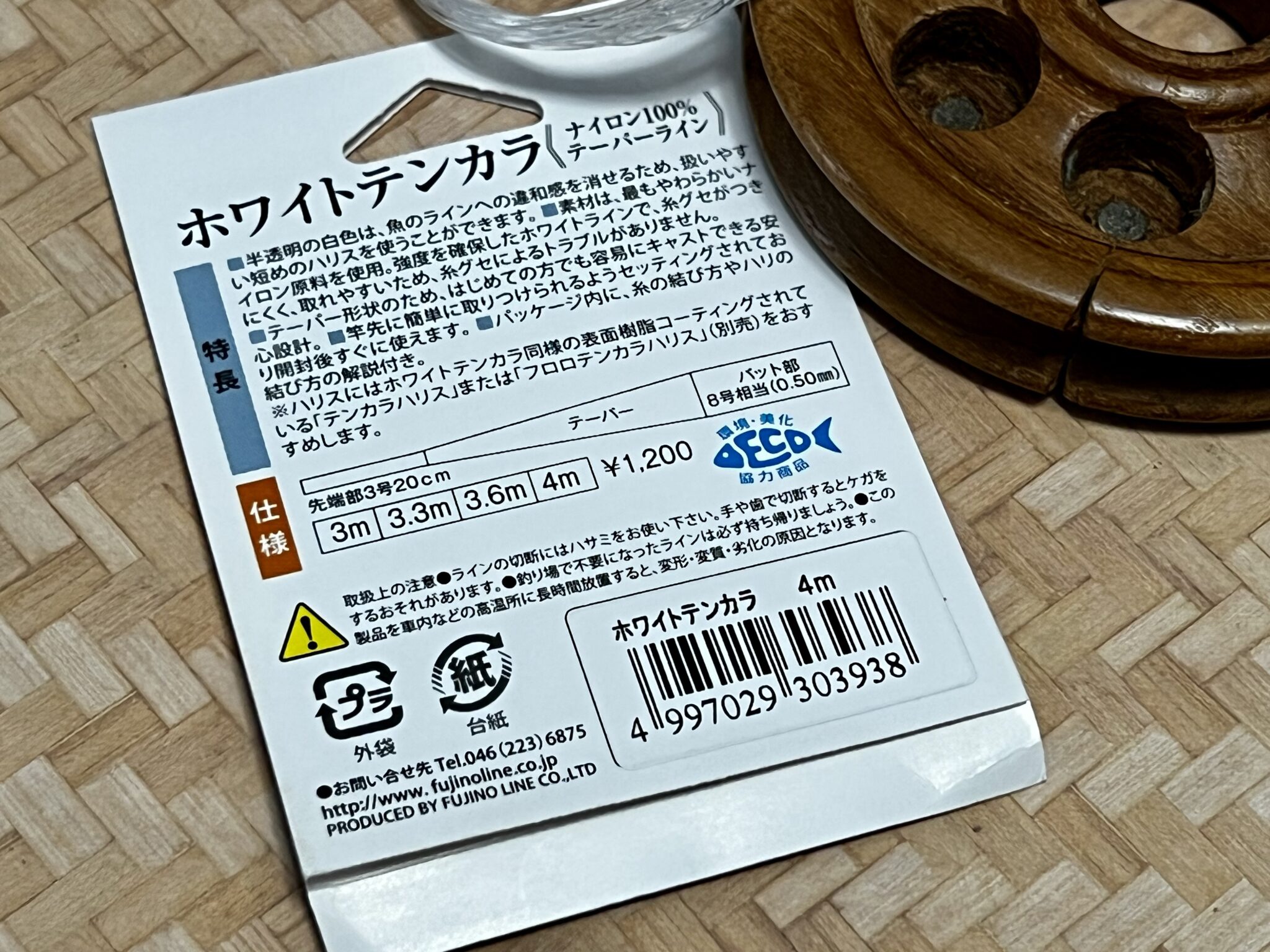 Where to get them
These lines are available in a few places. Just Google "Fujino Soft White Tenkara Line" and you'll find them. But I recommend buying from DRAGONtail Tenkara if you're in the U.S. because they have a good price, fast shipping, and I know the owner Brent personally and can vouch for his excellent customer service.
Final thoughts
While this color isn't right for me, that doesn't mean it's not right for you. Whether you get the hi-vis or the white, I think you'll love the way these lines cast. Tapered nylon lines are strike a nice balance between the advantages of furled lines and level line. And in my opinion, it's good to have one in your line collection if you face any of the situations above.