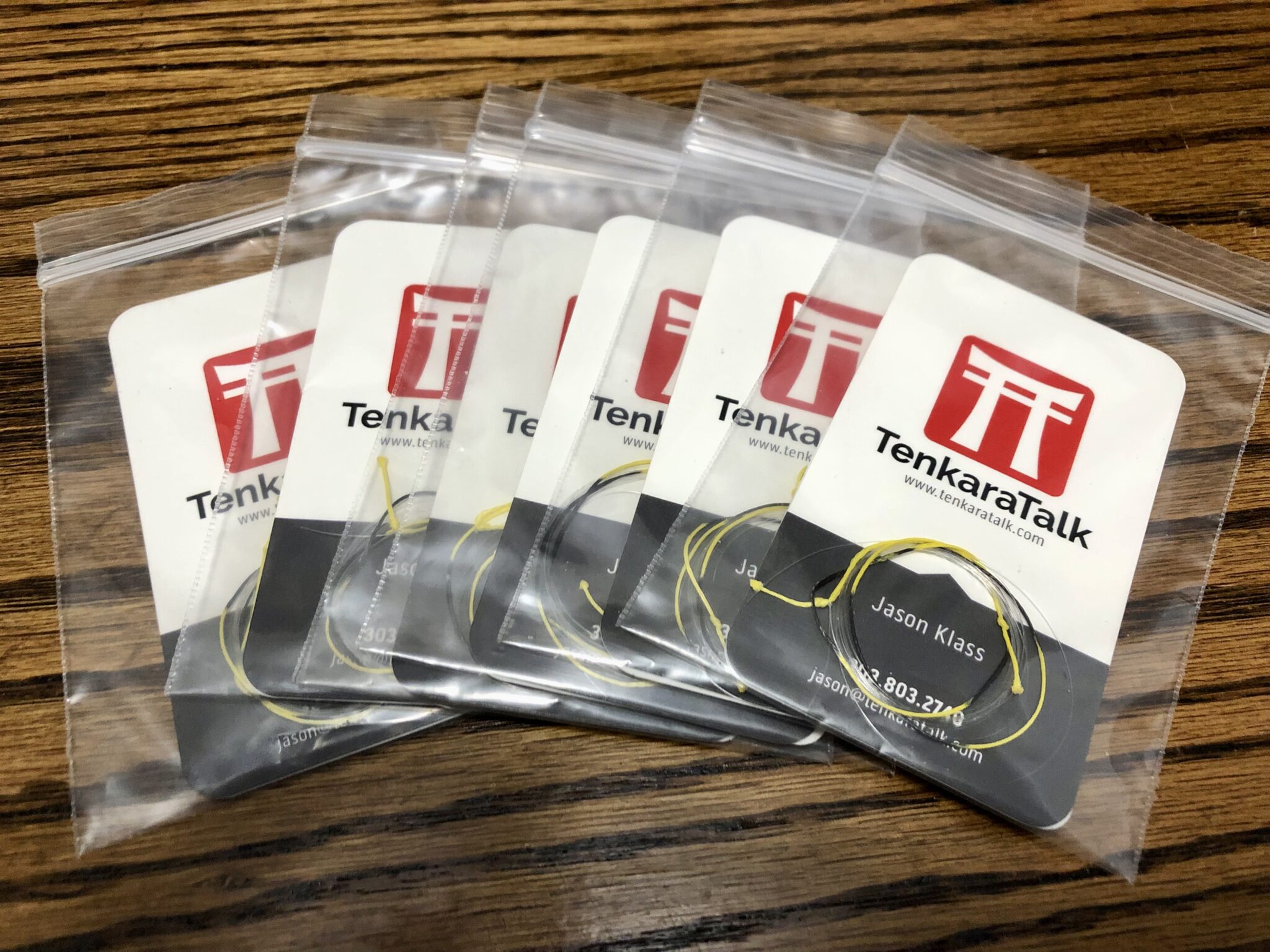 ATTENTION: I was inundated with orders on these and it became too time consuming so I am no longer making them. Sorry. 
I posted on Facebook about a line sighter (strike indicator) that I developed specifically for tenkara and the level of interest was not surprising. One of the biggest complaints that I've heard from people new to tenkara is that strike detection is difficult because the line is so thin. I struggled with this problem at first too. Some have tried conventional fly fishing strike indicators but they're a little unwieldy on a tenkara rod because of their weight and/or bulk. They're designed for much stiffer conventional rods and much heavier lines. A better solution is to use a material that is hi-vis but light and in-line with your tenkara line so it flows with your cast instead of hampering it.
My main purpose was to come up with a lightweight indicator that would allow you to still keep your line off the water and be visible as water conditions change. You know how it is. One moment your level line is perfectly visible and you can easily see the end. But then you move upstream 20′ and there's glare on the water. Now, your line is invisible. So I added black stripes to this detector so that you can still see it against any background or in any lighting conditions.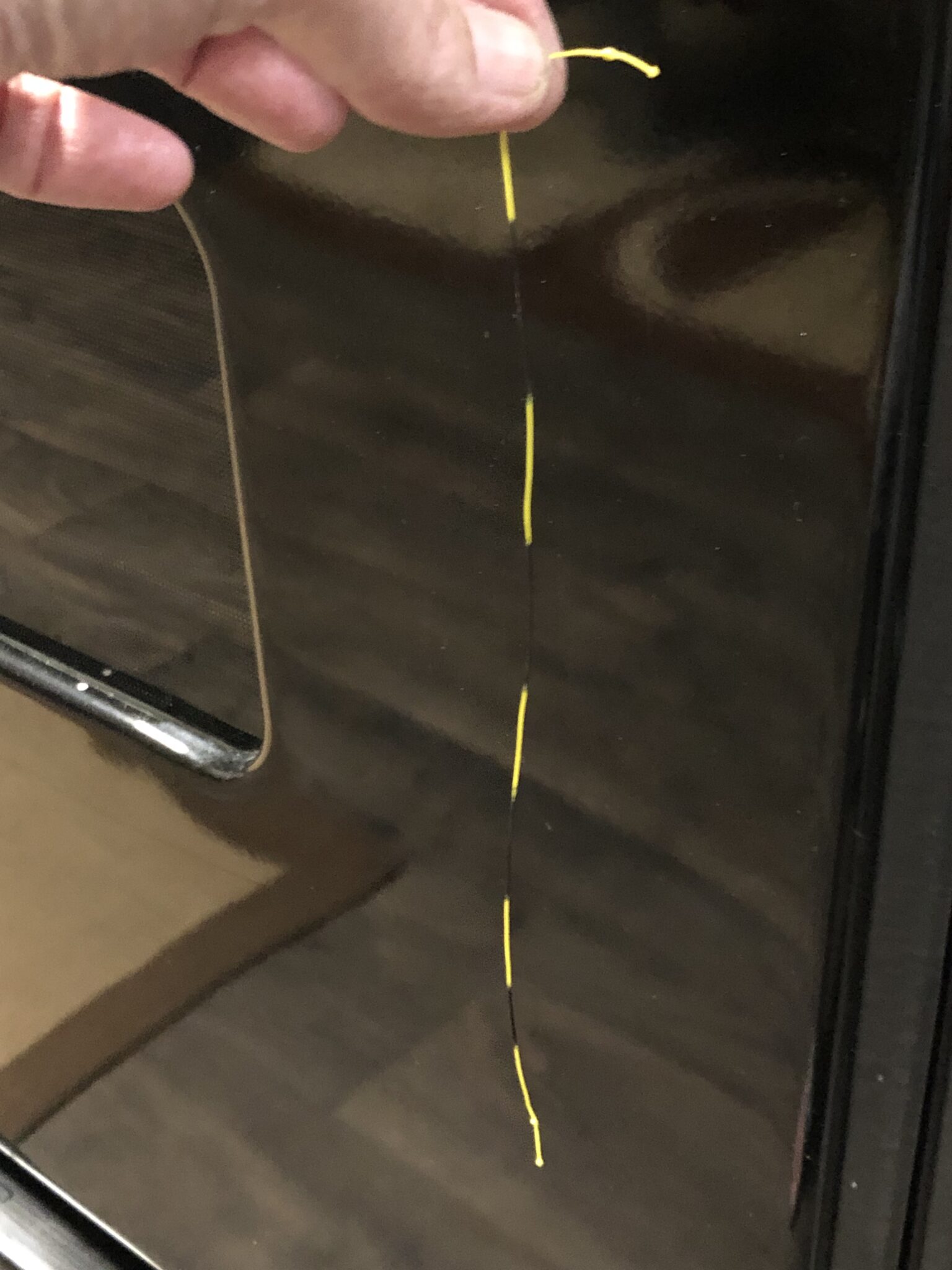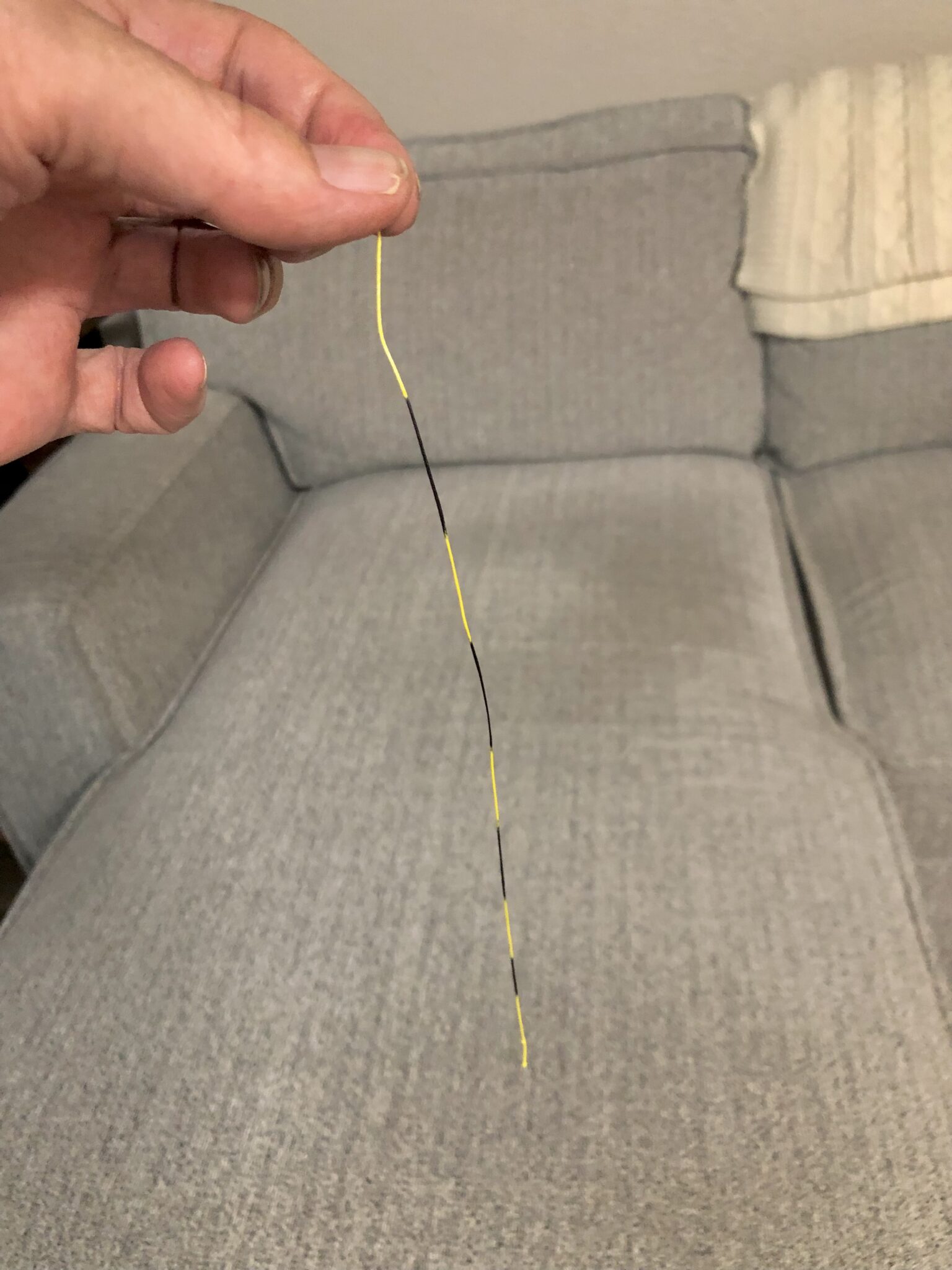 Features
Approx. 8″ long–designed for level lines only–not furled
Extremely supple material that will be in-synch with the cadence of your cast
Bright yellow with 1″ intermittent stripes of black for when you face water glare or bright substrates
A figure-8 knot at each end–one for the tippet and one to connect to your level line using the tenkara one knot. It's easy to attach and easy to take off
Comes with 4′ of 5X tippet already attached so it's ready to fish. Just connect it to your level line and you're ready to go!
These are hand-tied by me right here at my humble fly tying desk and I scrutinize every single one as if I were fishing it myself. If it's not to my standards, it doesn't go out the door,
How to Get One
Cost: $5 (includes shipping). Just send the money via PayPal to jmklass@gmail.com. You don't need a PayPal account to do this. It's quick and easy.
I think you'll like this indicator. It's an anti-chameleon. It changes instantly to different backgrounds to stand out rather than blend in. Of course, nothing is perfect and can always stand improvement. So if you get one and have suggestions for making it better, please let me know.