This is a simple, yet effective fly that would be a good pattern to try for anyone who read my recent post, "A Beginner's Guide to Tying Tenkara Flies".  With the barring on the hackle, high-contrast ribbing, and muted colors, this is a great all around tenkara wet fly.  The key is to tie the hackle very sparsely (no more than 3 turns).  This lets the fly sink faster and better mimics the delicate look of natural insects.
The Recipe
Hook:  Curved nymph hook #8-#16 (I prefer #12)
Thread:  Black 6/0
Rib:  Medium silver wire
Hackle:  Natural Partridge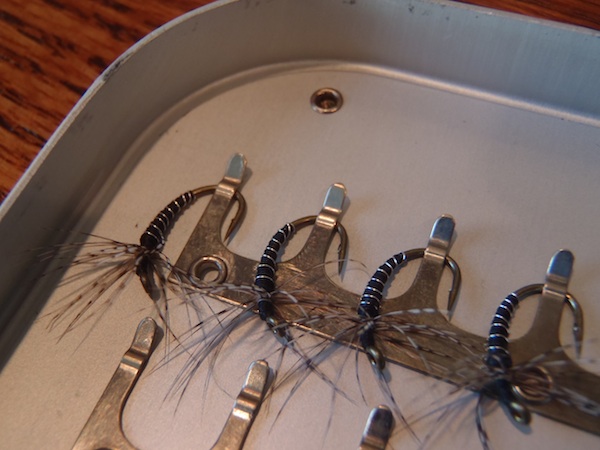 Because it's so easy and inexpensive to tie, you can fish this fly in places you might otherwise avoid for fear of getting snagged.  You can easily replace a lost fly in just a few minutes.
What is your go-to Sakasa Kebari?