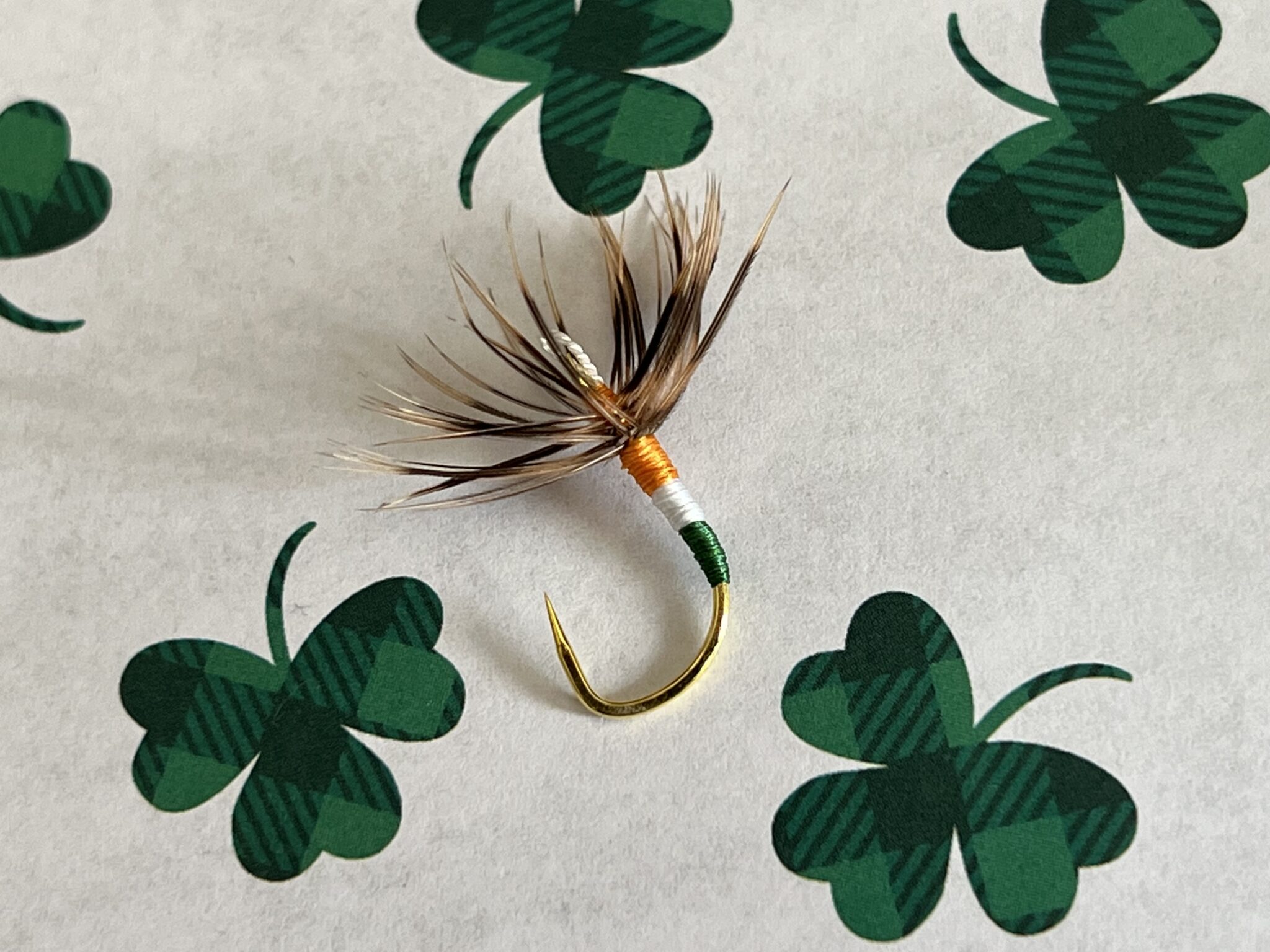 It's the time of year again when "everybody's Irish". I must admit, though I've never been to Ireland nor have any heritage from the old sod, I do feel a certain affinity towards all things Irish.
One of my favorite authors (Oscar Wilde) is Irish. My favorite pipes and tobaccos (Peterson and Erin go Brah) are Irish. And let's just say that Jameison's played an Oscar-worthy starring role in the true life story of me drinking myself nearly to death.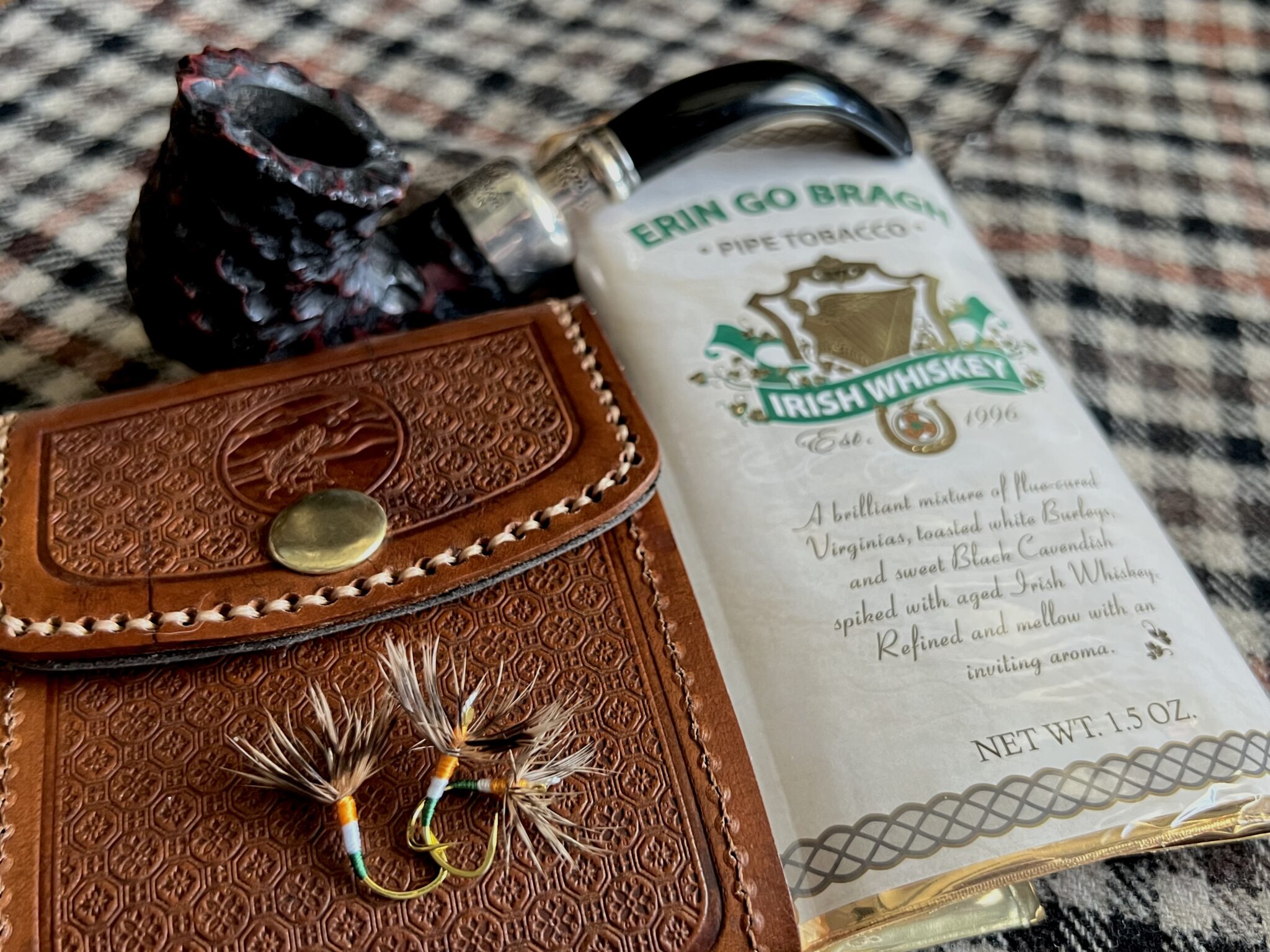 So, in the spirit of the holiday, I decided to lash together a St. Patrick's Day themed Kebari using the colors of the Irish flag in silk on a gold hook–the gold color being reminiscent of a Leprechaun's pot o' gold.
Anyway, it's just for fun and another example of how we as fly tyers can employ our art to interpret, commemorate, or even immortalize all different facets of our human experience. Throughout history, fly patterns have been subtle reflections of the socio-economic zeitgeist. And to me, the best flies are the ones that have a good story behind them while providing tiny glimpse into the human condition.
St. Patrick's Day Kebari Recipe
Hook: Eyeless Bokanuo Shin Kato #3, gold
Thread: YLI Silk, bright orange
Loop Eye: 2mm silk bead cord, white
Hackle: Hen Pheasant
Body: YLI Silk: 1/3 bright green, 1/3 white, 1/3 bright green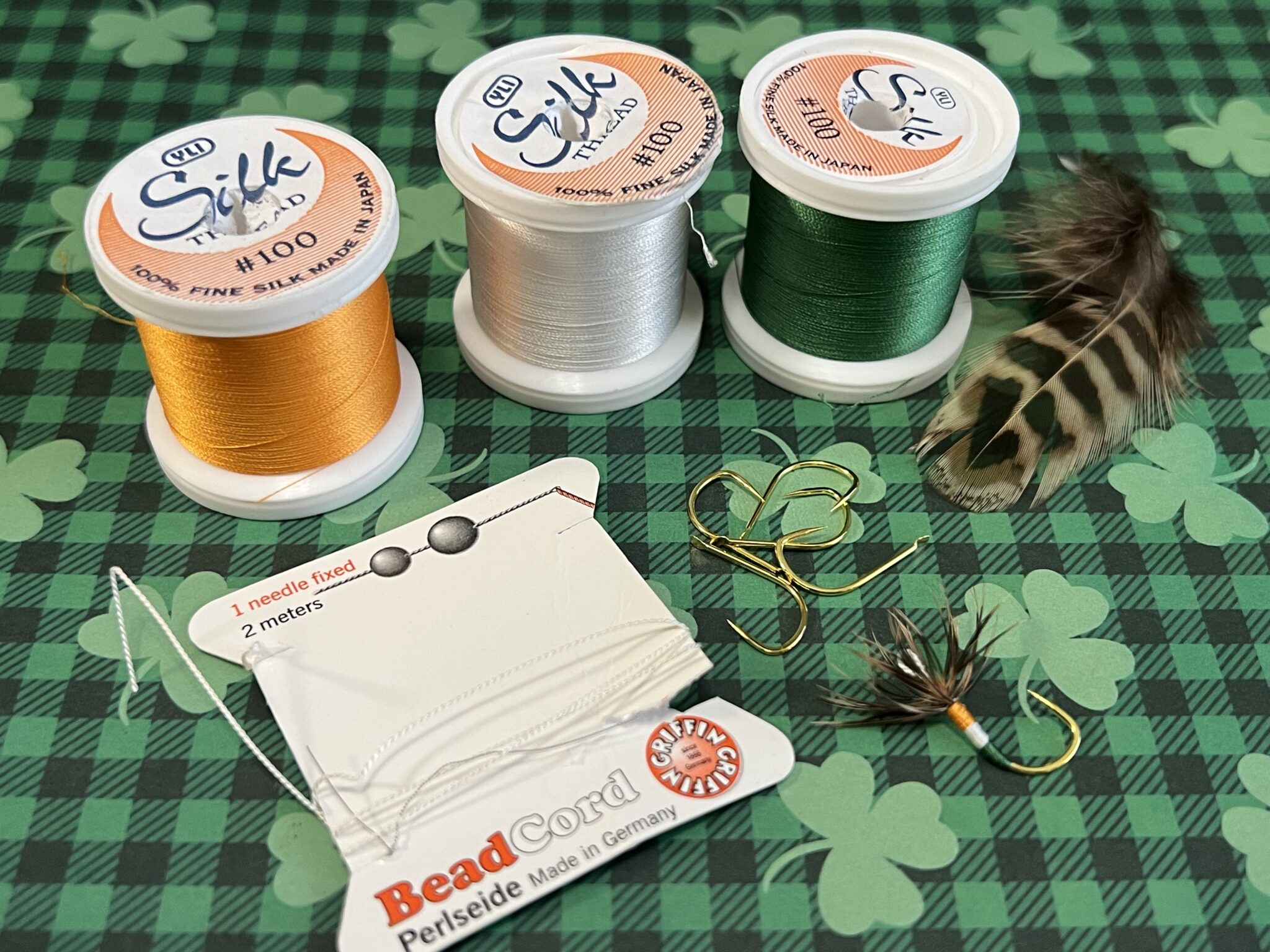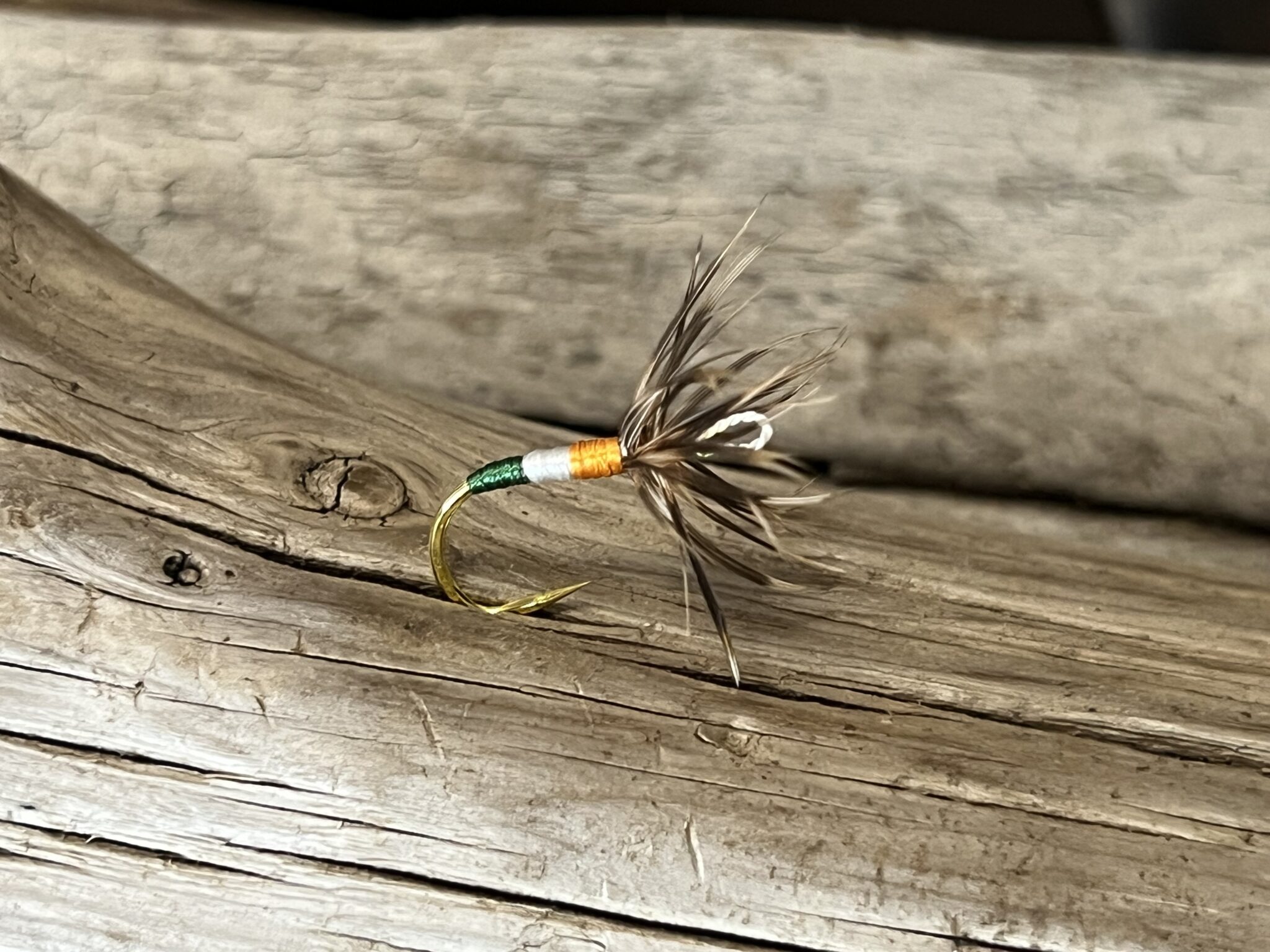 Have a happy and lucky St. Patrick's Day!