Fall has always been my favorite season.  I love the palate of colors, the brisk air, the crackle of leaves beneath my feet, and most of all, fall fishing!   Maybe it's something as ingrained as the fact that I was born in the fall or maybe it's something more conditioned like the anticipation of fall salmon and steelhead fishing I grew up on back east.  But there's just something special about fall fishing.
This weekend, I got a good dose of fall fishing with my friend Karel from Tenkara on the Fly.  We headed up to Rocky Mountain National park with the intention of hitting the last remnants of the hopper season and to take in some fall colors.  Unfortunately, we weren't the only ones.
This was the prime weekend to see the changing of the Aspens and they were in full swing.
The elk were also out in full force.  In adjacent Estes Park, there was the annual Elk Fest which drew hundreds of people to RMNP to take pictures of bugling elk against the fall foliage.  Apparently, the elk got the memo because they were everywhere–in town, roadside in the park, and close to my favorite fishing holes.  At one point, I had to back off a bit from a bull that was a little to close for comfort (for both of us).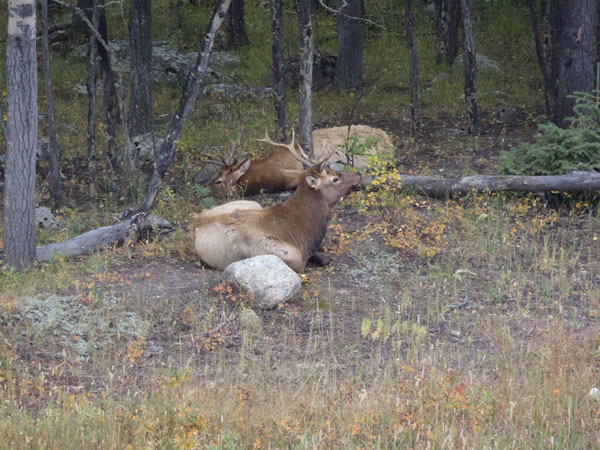 We started out on the Big Thompson in the meadow.  This is one of my favorite places to fish and I had high expectations fishing hoppers because of a recent trip I took there with Chris Stewart.  I fished a hopper pattern I recently tied just for this trip and while I caught a decent number of fish, it wasn't as good as I had hoped.  There were a lot more people in the park this time and I felt that the fish were already put down before I even got there by all the tourons.  Still, I can't complain.  I caught fish.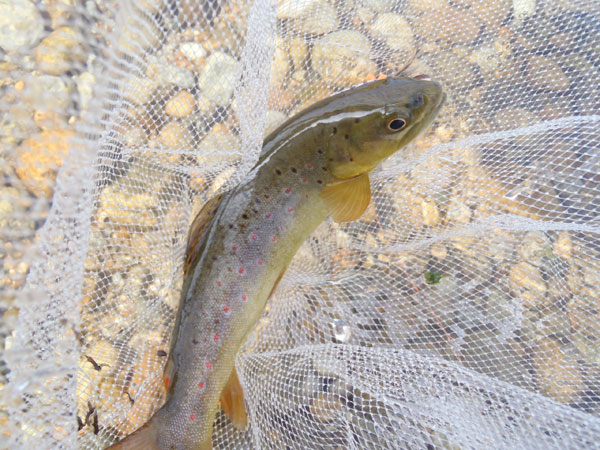 And, so did Karel…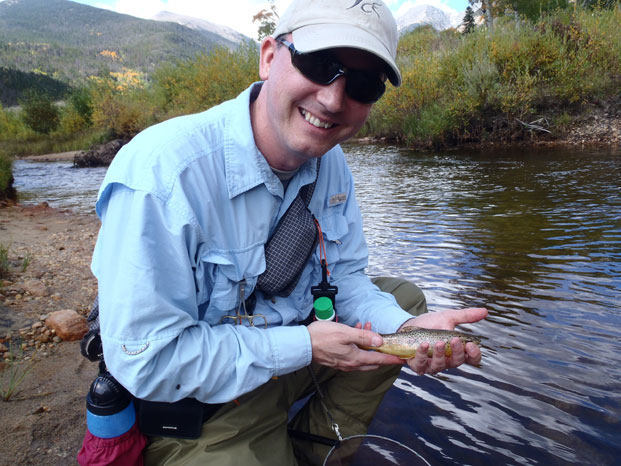 Later, we headed over to the (appropriately named for this post) Fall River.  I usually hike up the Lawn Lake trailhead to go after Cutthroats at higher altitude but we didn't really have time so we fished the lower section in the alluvial fan.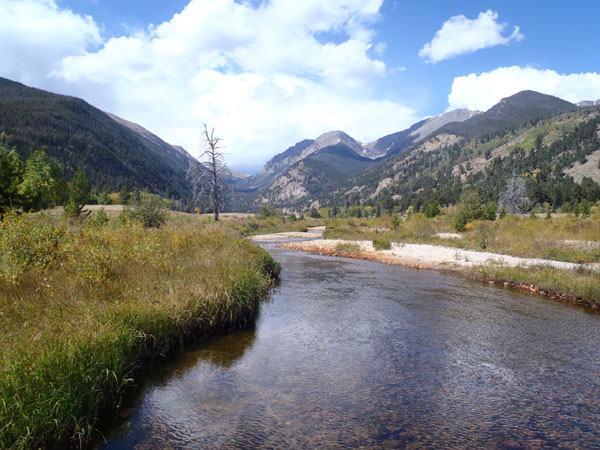 There were more anglers than I've ever seen there and the fishing was tough because of the pressure.  I had zero luck with dry flies and decided to switch to a black & partridge sakasa kebari.  This did the trick for a few small fish but it wasn't spectacular. Still, can't complain.
On a side note, I did get to try out some new tenkara gear.  First, I finally used my Mystic Creek Psycho Hopper furled line from Streamside Leaders. I liked the way it cast a lot but (as Karel warned me) it sinks pretty quickly.  This isn't necessarily a bad thing if you want your line to sink.  But I happened to be fishing a dry at the time so it wasn't the best choice.  After I switched to a wet fly, the line not only cast well, but helped the fly sink.  And as a bonus, the color was ultra hi-vis making line tracking and strike detection a breeze.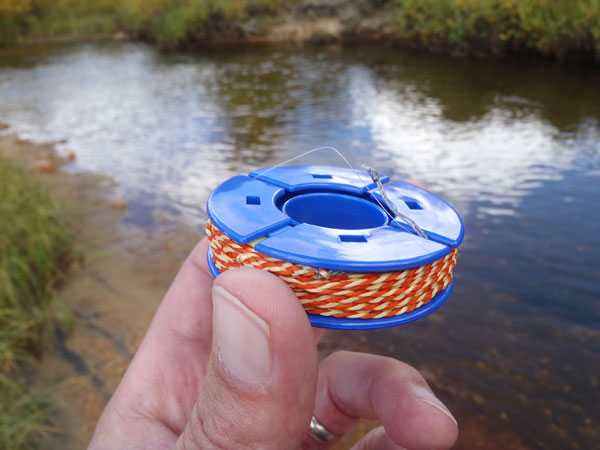 Secondly, I got to try the Tenkara USA Ito again.  I had cast it a few months ago on Bear Creek and my first impressions were negative.  I thought it was too slow and that the "zoom" feature was a gimmick.  On this trip though, I had a chance to give it a fair shake.  Karel let me fish with his and after a a few minutes, I "got it".  Actually, I should say I was impressed.  So much so that I ordered one Monday night and am tapping my foot until it arrives at my doorstep.  The action is pretty sweet and I will have a full review after I get it in my hands.  After trying it again and watching Karel wield it so adeptly on the Big Thompson, I could easily see the Ito becoming my go-to rod in the near future.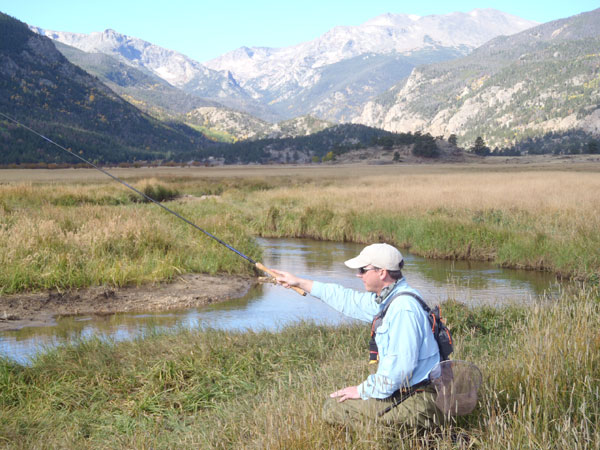 So, all in all, it was a great trip out.  I got to try out some new gear, caught a bunch of fish, see some animals, and spend time with my friend Karel in arguably the most beautiful season here in Colorado.  What more could you ask for?
Are you getting out this fall?