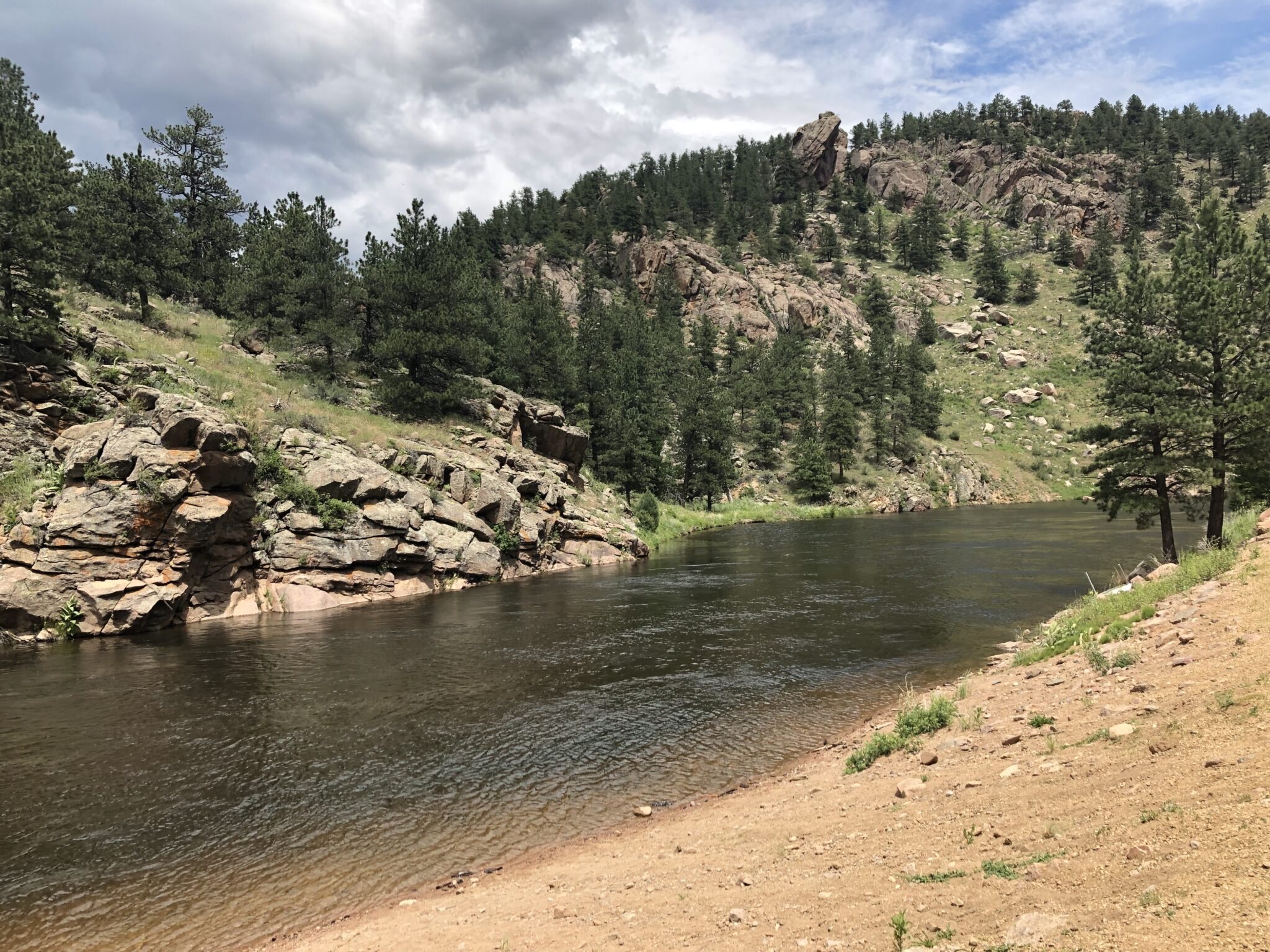 You happen upon an idyllic, long stretch of water, and every inch of it looks like it would hold fish. It's right out of a magazine–perfect trout water.
But now what? Where should you cast first? What kind of presentation should you try? Upstream? Downstream? Which fly should you start with?
When you're blind fishing, you don't know where the fish are, nor what they're feeding on and how they're taking it (if anything). So covering the water thoroughly is key. Especially when you consider trout sometimes hide out in very counterintuitive lies–the exact textbook opposite. The fish could be almost anywhere.
Confronting a large, blank canvas like this can seem a little daunting. But essentially, all you need to do is find out two things:
Where are the fish?
Which type of presentation will they respond to?
Use a 180º Presentation to Find the Fish
In these situations, my strategy is to employ what I call a "180º presentation" (or, for short, "one-eighty"). It helps you answer these questions and has some additional advantages as well:
Extreme efficiency! You can make three different presentations with just one cast. As you'll see below, tenkara is perfectly suited for this technique.
You can cover a lot of water: upstream, across-stream, and downstream of where you're standing.
You don't have to change flies between presentations so your fly spends more time in the water.
You'll figure out if the fish are in a more aggressive or passive mood by determining if they respond better to a dead drifted fly or a fly with movement.
You're casting less, so it reduces arm fatigue.
I'm sure I'm not the first person to have thought of this so I can't really call it my own. It wasn't "designed". It just came to me as a natural part of my evolution as an angler. And I'm sure that same evolution has probably happened independently all over the world.
I only decided to give it a name to make it easy to refer to rather than to claim any kind of ownership. It's really just a combination of four very common techniques every fly angler knows (and if they don't they should).
I call it "180º" because throughout the drift, your body turns 180 degrees (and it also describes the way the water is covered).
First, let's take a look at how to perform this highly effective approach.
How to Make a 180º Presentation
1. Make an upstream dead-drift
First, face upstream. Make a standard upstream cast and dead drift your fly as normal, letting it come back to you and following with your rod (raise the tip at the same speed as the current to pick up the slack line as it comes toward you).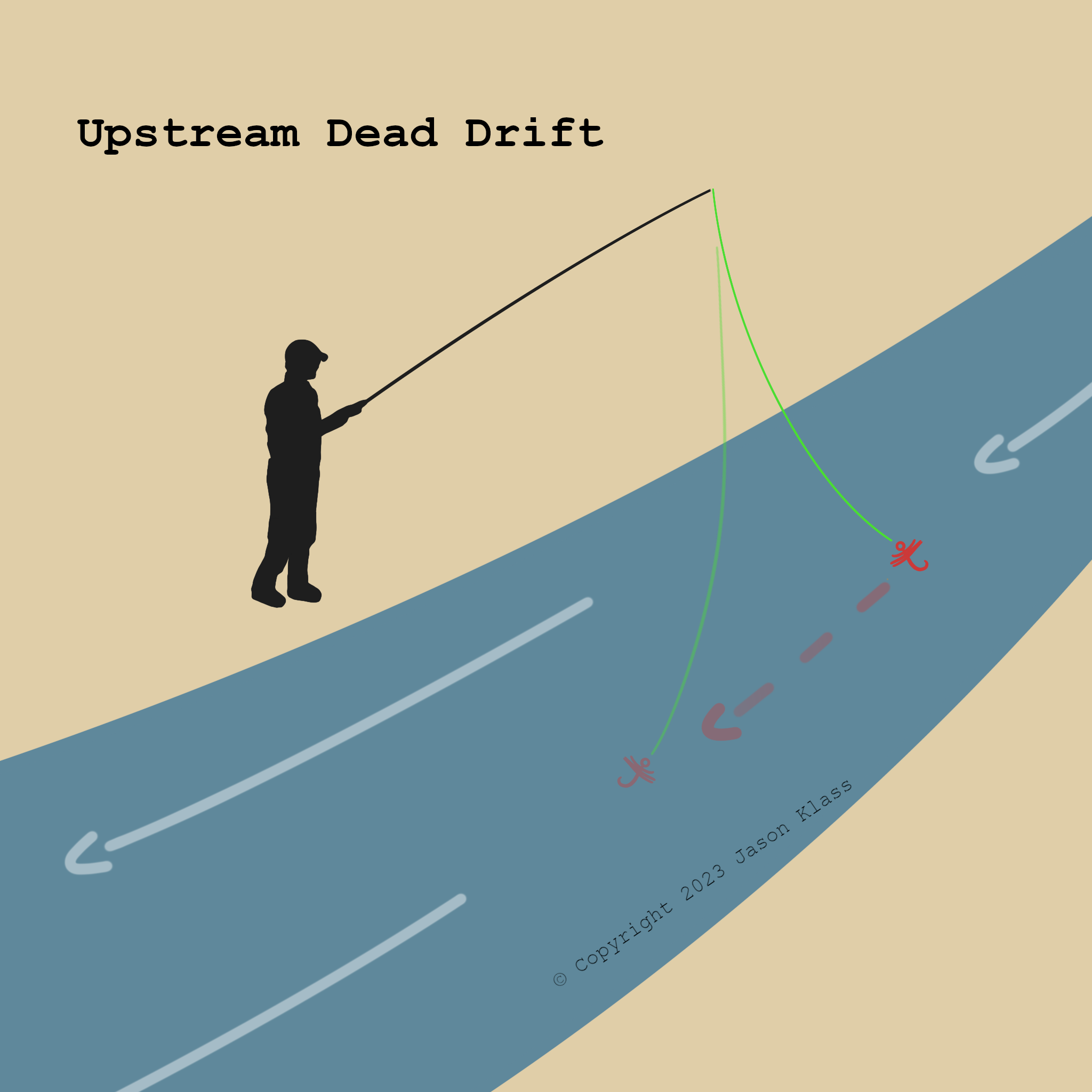 2. Mend upstream
At this point, you should have turned your body slightly downstream as you followed the line and you should be facing perpendicular to the water.
When the drift is about even with where you're standing, make an upstream mend so the line and fly straighten out and point directly downstream.
Ignore the rule about never putting drag on your fly during a drift. It doesn't apply here. Just give it a hard mend upstream and let it pull the line and fly into alignment.
Make sure you keep the line in the water. You're using the force of the current to help you straighten the line out ((AKA a "water mend").
The purpose of this is simply to get the line and fly in the right position for the next step. Though, believe it or not, I actually did catch a fish one time during the mend!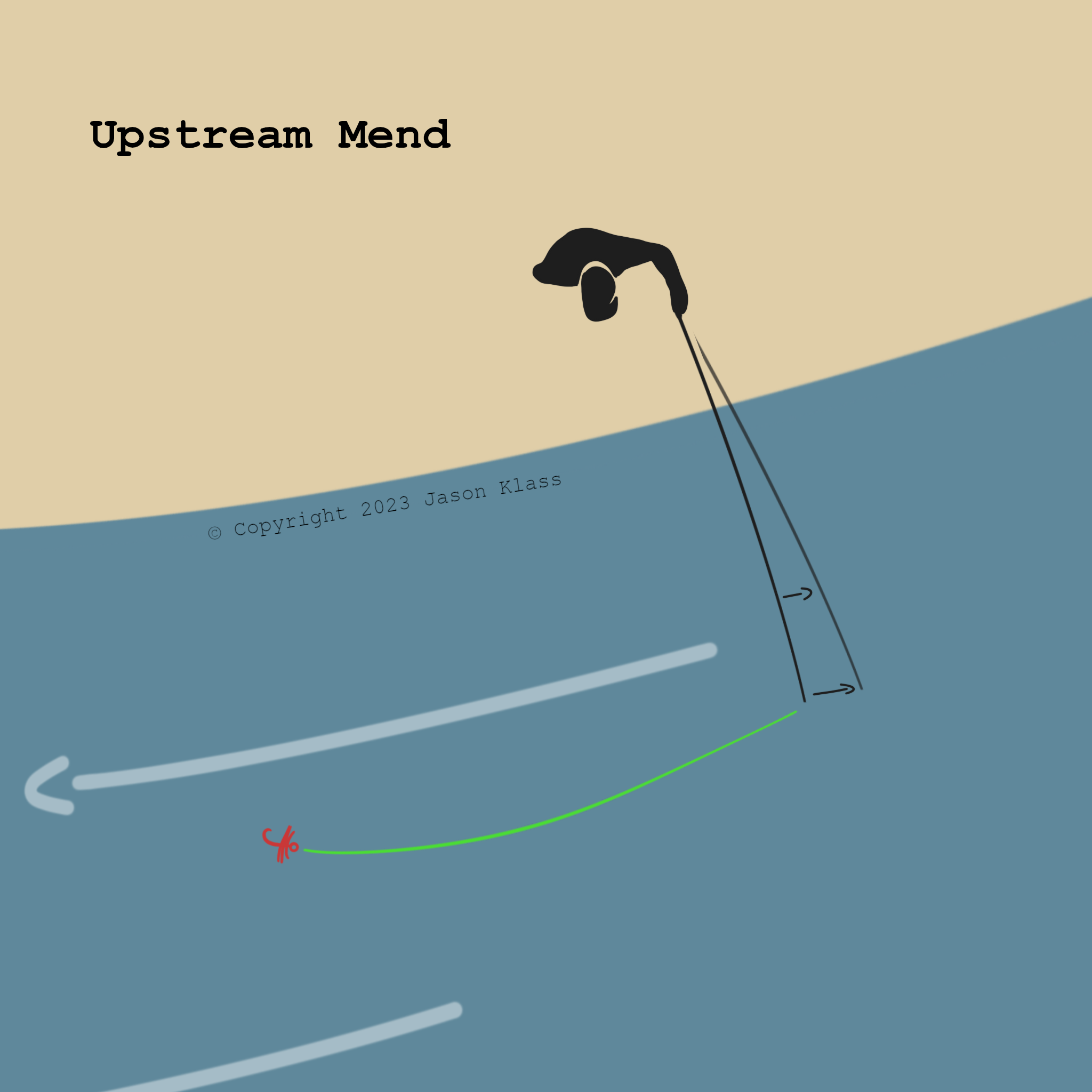 3. Make a downstream dead drift
Now, let the fly dead drift downstream by lowering your rod tip slowly at the same speed as the current is pulling your fly (the opposite of what you did in the upstream cast). Turn your body slowly downstream again as you track the line with your rod.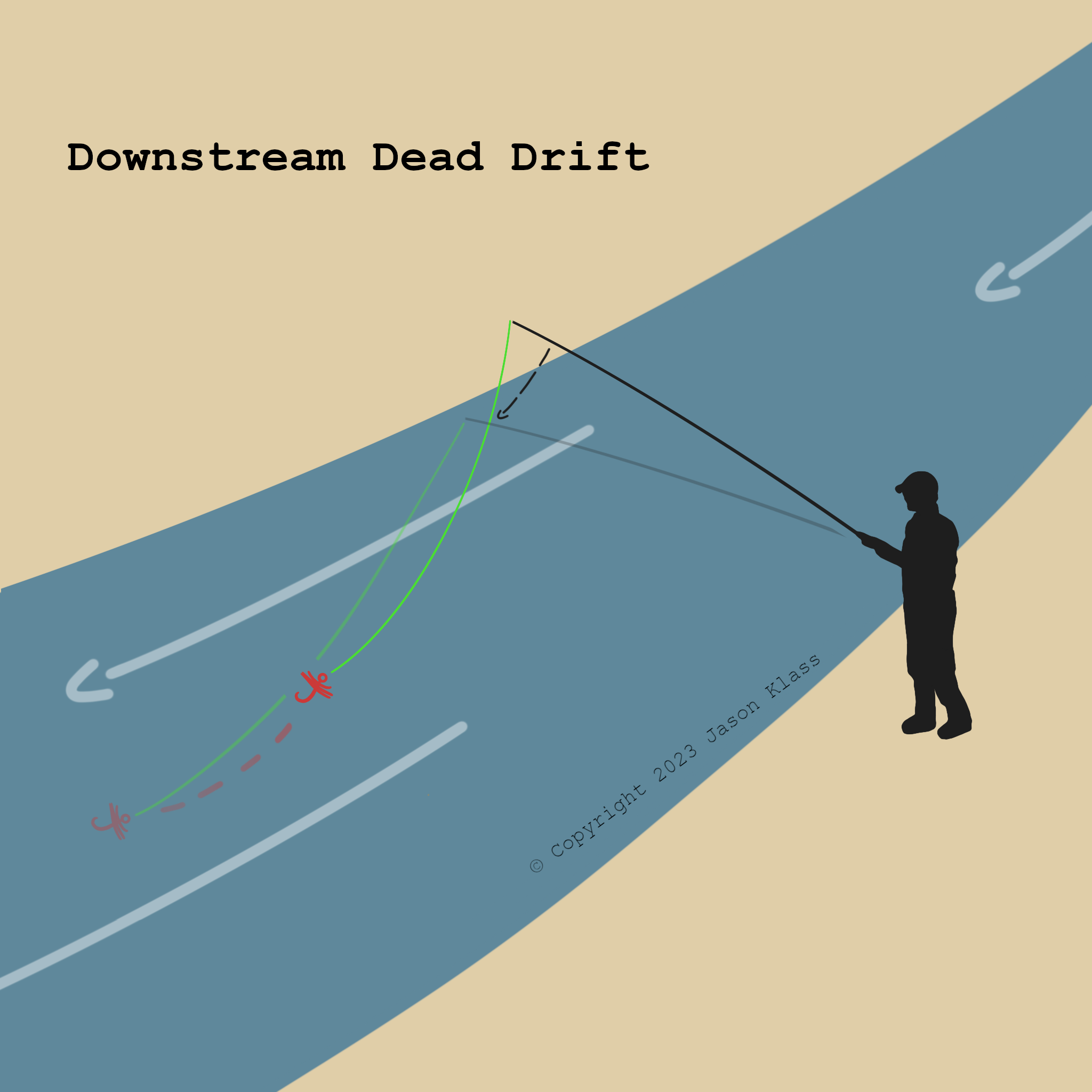 4. Sasoi! Move that fly!
Sasoi means manipulating the fly–giving it motion or intermittent pauses. Bascially, making it look like a living insect.
By now, you and your rod are both facing downstream. Before the end of the drift, when your rod is almost parallel to the water, start giving the fly motion by slowly lifting your rod tip while twitching it slightly–not waving–more like a strong vibration. Watch this video on my technique.
Most people do this too aggressively. Err on the side of too slight a movement. The fly should be moving no more that 1″-3″ at a time. Insects don't swim in 12″ bursts at 40 MPH. And even if they did, they'd be far too fast for any trout to catch them–or your fly!
In this final stage, be prepared for a powerful, tactile strike. When the fly is moving this way, fish tend to take it aggressively (before it has a chance to escape or another trout beats them to it).
Summon your inner Sherlock Holmes!
From there, it's all elementary!
So imagine that after a fews tries, you caught a fish on #4, but not on #1 or #3. That might tell you the fish are feeling active or competitive. In that case, I would switch to focus on only a downstream twitch.
Conversely, if you caught nothing on #4 after a few passes but are catching fish consistently with #1 and #3, you might assume the fish are feeding, but passive and want the fly to come to them–they're unlikely to chase after a moving fly. So you might then focus only on dead drift presentations.
And if they're responding only to #3, that might tell you that the fish are being especially finicky that day (they might be put off by seeing your tippet in an upstream drift).
Just a reminder: downstream dead-drift presentations are often employed on especially spooky or highly pressured fish. In this presentation, the fish see the fly first before the knot or tippet. This is considered a stealthy advantage when the fish are not cooperating.
You can repeat this process on each new pool you encounter throughout the day since fish behavior can vary even from pool to pool or run to run.
All you're doing with the 180º presentation is trying to get your fly an audition with the largest number of fish possible, and show off the range of its acting talents through a vignette of skits.
You're using simple deduction based on the clues at hand to determine the mood of the fish, where they are, and which presentation to focus on.
Which fly?
Of course, you could try this presentation with any fly; however, I've found sakasa-style flies to be the best choice. Sakasa Kebari are versatile by nature and are well suited to both dead drift presentations (#1 and #3) and sasoi techniques (#4).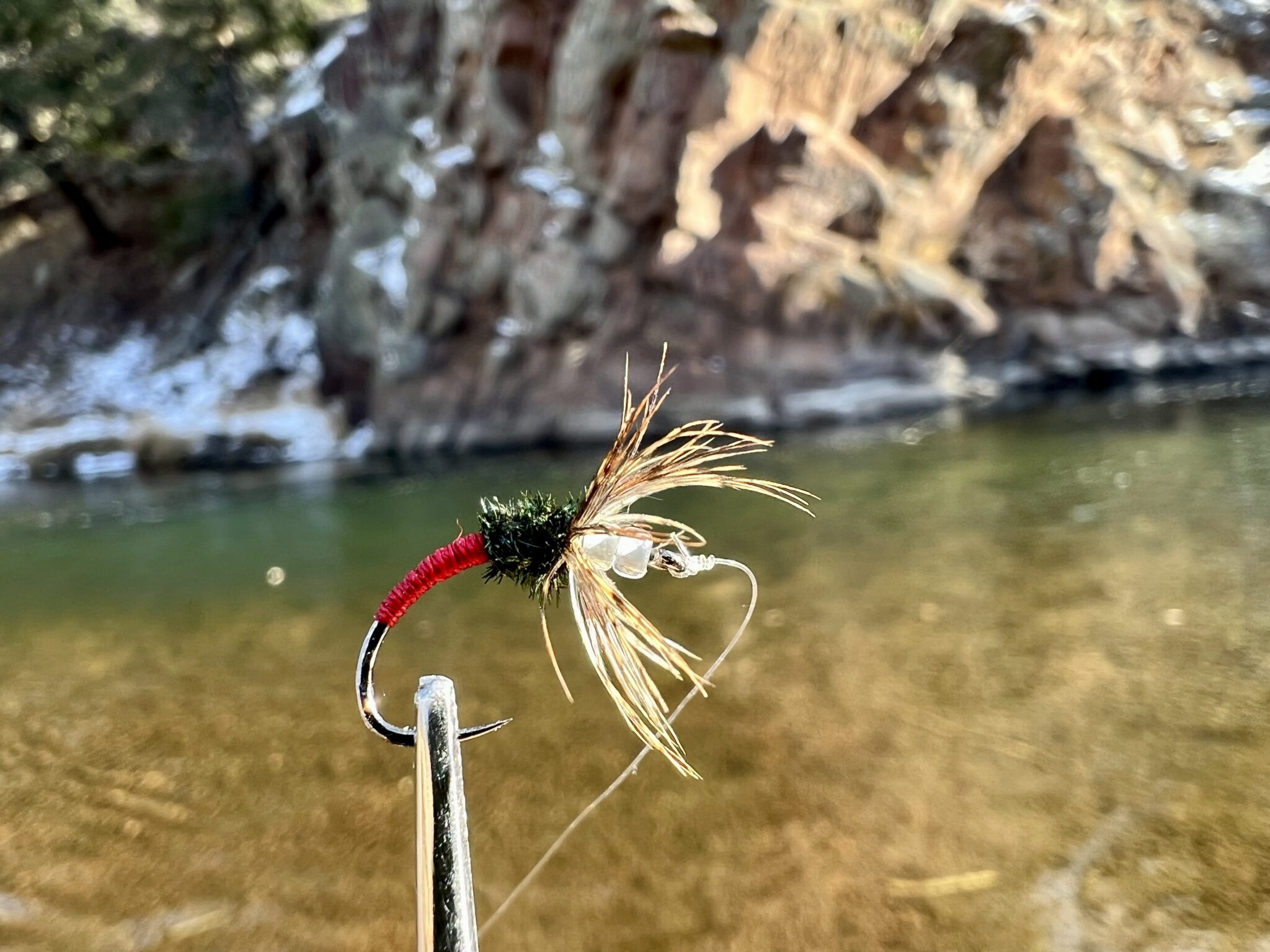 In dead drifts, the long, flexible hackle forms an attractive profile that is familiar to trout and if it's tied with very soft hackle such as pheasant or partridge, the fibers will gently flutter with the micro currents, making the fly look alive (as if legs and antennae were moving around, writhing, trying to get a bearing and gain a foothold on the stream bed).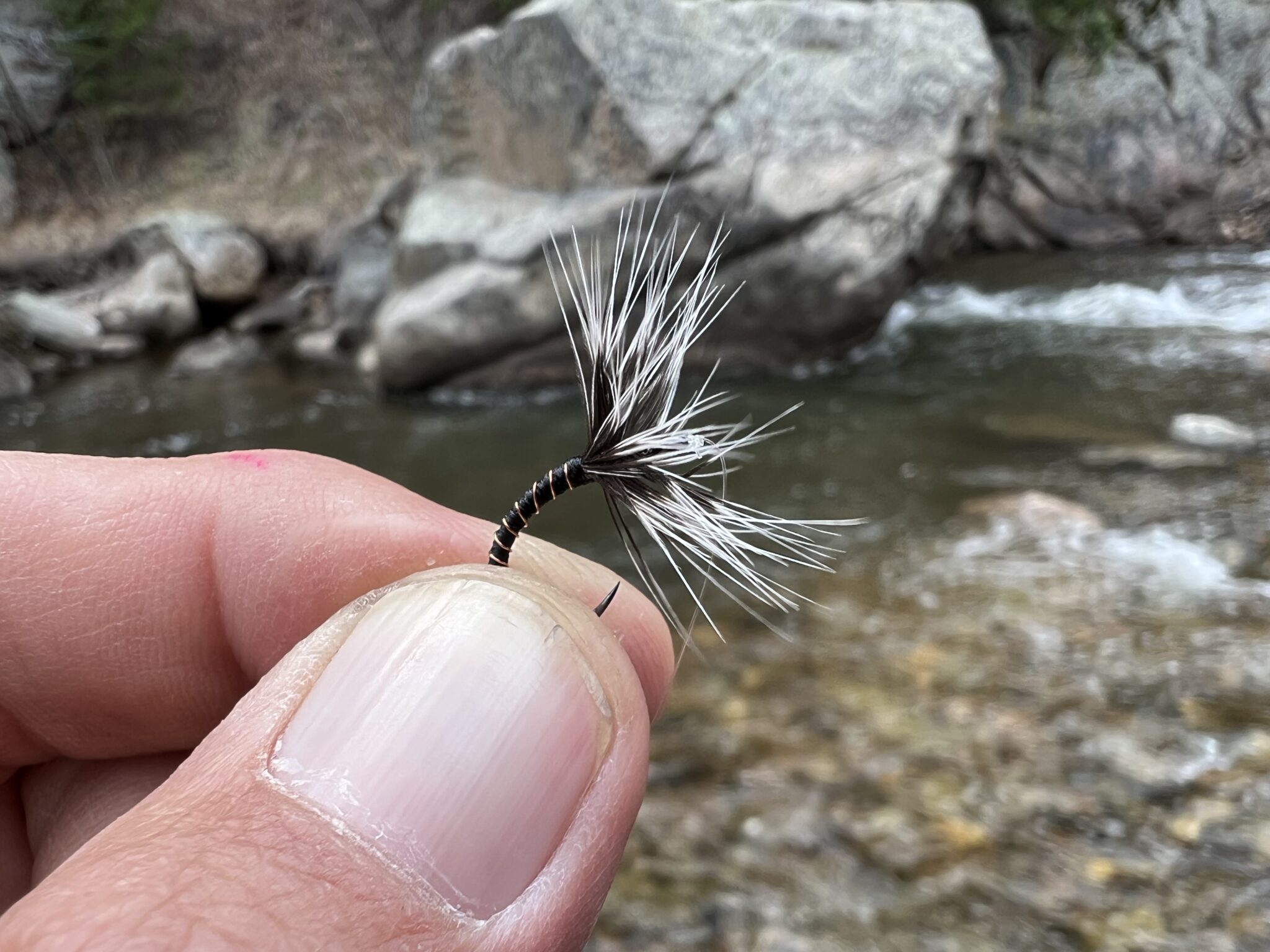 In #4 (sasoi), the forward facing hackle opens and closes as you twitch the fly making it look like a swimming insect.
If you want to try it with a dry fly, the venerable Balloon Caddis is my top choice. This is because it's hi-vis and floats well during #1 and #3, then at then at #4, I skate the fly on the surface.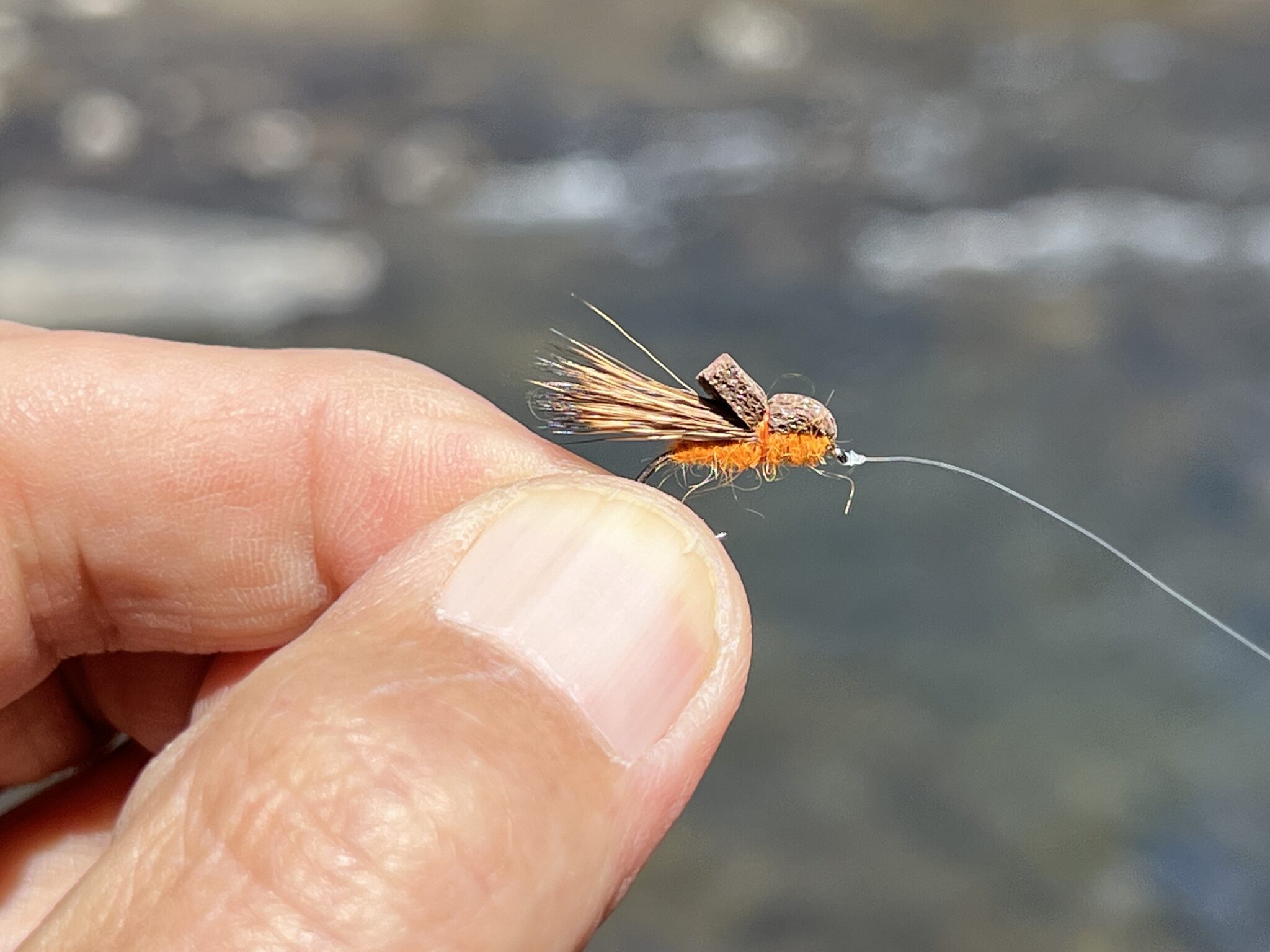 The Balloon Caddis was made to skate and It's my favorite ways to fish this pattern because there's so much "action". Don't take your eyes off the fly for a second and be prepared for a violent strike at any moment!
[Video] How to tie the Balloon Caddis
Where to buy the Balloon Caddis

Switch it up!
#4 is kind of open ended. You don't have to do the twitch like I do. But for me, it's empirically the most consistently effective technique.
However, you could also try a Leisenring Lift, a wet-fly swing, skating (if you're fishing a dry fly), pause & drift, etc.. That final step is a great place to experiment with different sasoi techniques and sometimes the craziest things actually work. Read my article "Ten Techniques for Tenkara", and get creative!
Take it a step further–literally!
To make sure you cover the entire run thoroughly, make your first presentation close to shore a couple of times. Then, take a step forward and make the next presentation, and so on. A common mistake beginners make is to walk right up to the bank and start fishing in the middle or far edge.
But they're potentially fishing right over top of fish that were hanging out in the shallows by the near shore. If you rush in, you'll not only miss those fish, you'll probably send them running like hell upon your approach which will spook every other fish in the run.
Think fishing edge to edge–from the near bank to the far bank with two or three presentations per step.
When & Why
Of course, you can't use this presentation on every piece of water (e.g. tiny pocket water), but for the ubiquitous longer runs and larger pools I often encounter, it's the best strategy for finding where the fish are and what they're in the mood for. It's an effective scouting technique–especially on unfamiliar water.
I mentioned above that tenkara tackle is the idea choice to execute this technique. The long rod and fixed line allow you to make the first cast, go through your 3 presentations, then pick it up and cast again–all one cast, one fluid motion. There's no need for false casting, air mending, shooting line, etc..
When I fish with reeled anglers, I've noticed that with this technique, I can make three gos on a run in the same time it takes them to make just one. My fly is in the water more–it spends less time in the air and more time where the fish are.
Like I said, this isn't my invention; merely a combination of standard presentations. The thing is that most people tend to see these presentations as "separate". In other words, they equate them with three different casts, and it doesn't occur to them that they can combine them into one and be more efficient.
Give it a shot!
The next time you're out, give it a try. If you already know the basic casts, then you should be able to get the hang of it relatively easily. Unless I can see the fish and target them, this is my go-to plan of attack anytime I encounter a larger run or pool.
To me, there's a certain elegance to this approach–your turning body syncs in harmony with the cadence of the stream's flow. It just feels like a natural way to fish now and somehow, it makes me feel more connected.
I have the utmost confidence in this technique and after a little practice, I think you will too!
Special thanks for Martin Montejano of Sageheart Tenkara for the graphics!