Tenkara USA has just updated their traditional furled tenkara lines and I recently got mine and had a chance to do some test casting with my 13 footer.  Here are my thoughts comparing it to the 1st generation monofilament lines and 2nd generation spectra lines.
The 2nd generation Kevlar lines were an improvement over the old mono lines in that they didn't tangle if you had to pull out a snag; however they were heavy.  In some respects, that wasn't a bad thing.  They cast well in the wind and gave a powerful delivery for larger flies. Plus, they were very easy to cast for beginners who needed to feel the rod load more.  But people who were used to the daintier mono furled lines complained that they were too heavy and pulled back toward you when you were trying to keep you line off the water and didn't make a very delicate presentation.
Those 2nd generation lines are now called "high wind" lines and are still available.  But for those who want the delicacy and finesse of the old mono lines without the tangle headache, the new 3rd generation lines are the way to go.
Aesthetically, the new 3rd generation lines look pretty much identical to the 2nd generation lines with the same packaging, dull yellow (natural looking, yet surprisingly visible) color, instructional booklet, and spool.  But you will definitely notice a difference if you cast them side by side.  The new line is noticeably more delicate.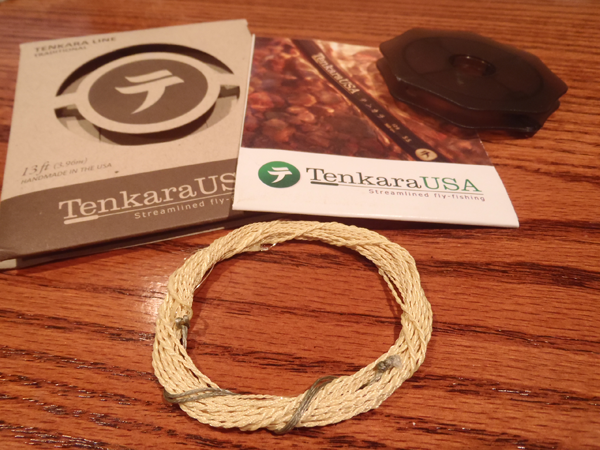 I'll use both.  There are definitely specific applications where each line would shine so I consider them to be compliments to each other.  All in all, I think the new lines are an improvement and they've definitely tempted me a bit from my recent love affair with level fluorocarbon lines. In my opinion, this line blows all traditional monofilament furled lines out of the water.
Have you tried the new Tenkara USA Kevlar Lines?