If someone asked my what the best all around hackle for sakasa kebari, I would answer (without hesitation) that it's brahma hen cape from Whiting Farms. Here's why…
Two Hackles for one

I think probably the main reason I think this is such great hackle is that every cape really gives you 2 distinctly different types of feathers:  One with a dark center and light tips, and one that is more mottled.  In fact, many people use the mottled feathers as a substitute for partridge.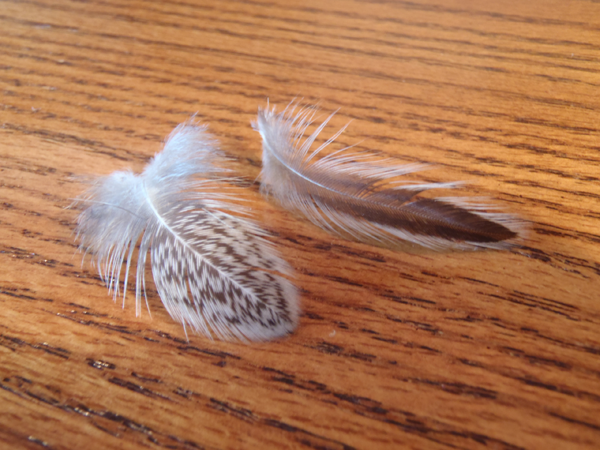 Here are two flies, one tied with the dark center feather (right) and one with the more mottled feather (left).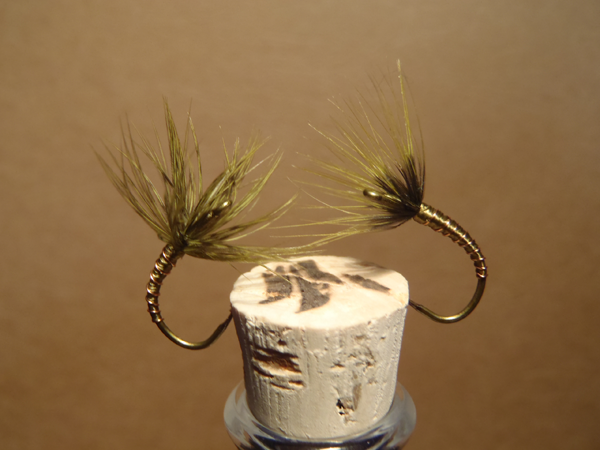 High Quality at a Low Price

Unlike India hen, brahma hen is a much better quality.  The feathers are easy to wrap and the fibers don't clump together like India hen.  Plus, the fibers give excellent movement in the water.  You can buy a cape that will probably last you a lifetime for about $12.  This allows beginning fly tiers to get a variety of colors without a huge initial upfront investment. And because of the high quality, more of the feathers are useable making these capes even more economical.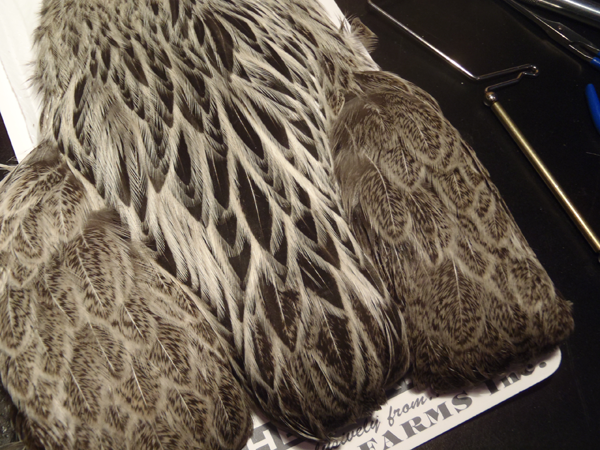 Good choice of colors

Whiting farms offers a good choice of both natural and dyed colors so you can probably find exactly what you want, even if you're a picky tier like me.
So, if you're in the market for a great all around hackle for tenkara flies, you should check out these capes. They offer a rare combination of quality and versatility at a great price.