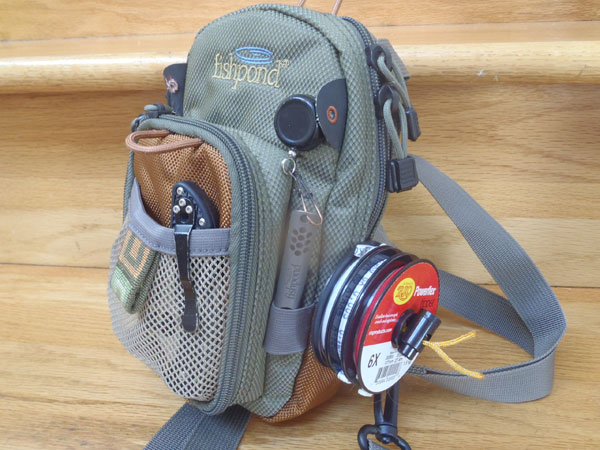 I normally don't like gadgets hanging off the outside of my chest pack.  I try to limit it to the things I want quick access to like hemostats and line clippers.  Until now, I have kept my tippet spools inside my pack thinking it was one less thing to clank around.  But, I like the convenience of having my tippet readily available and to be able to pull off a length of tippet with one hand.  I've also been known to drop a tippet spool here and lose it to the current.  This simple DIY tippet spool holder keeps your tippet close at hand, prevents loss, and costs virtually nothing. 
All you need is some paracord, scissors, a lighter, and a cord lock.  I happened to have a bag full of extra cord locks and tons of paracord so this project didn't cost me anything.  If you don't have any cord locks, you can buy small bags of them at places like REI or cannibalize one from an old stuff sack or other piece of gear.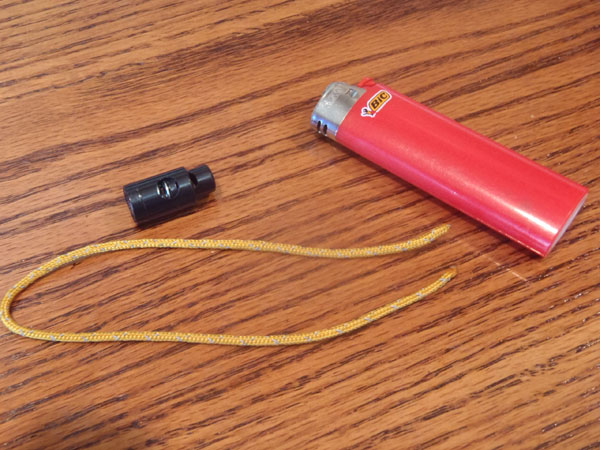 Cut off a few inches of the paracord (you can adjust the length later if you need to).  Now singe the edges with a lighter so they don't fray.  Next, find an attachment point on your chest pack or vest where you want to hang the tippet spool holder (eg. a D-ring) and make a girth hitch connection to it with the paracord.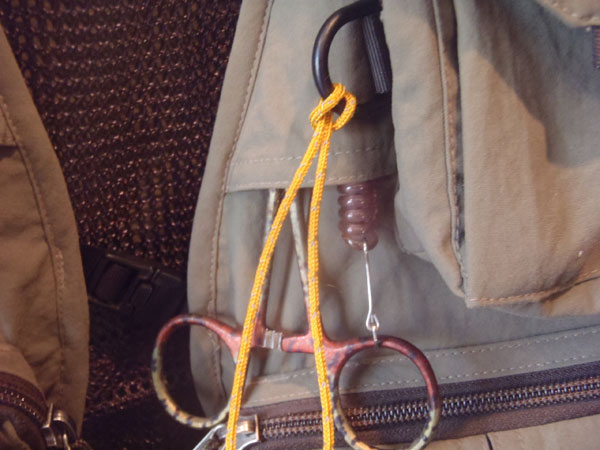 Slide your tippet spools through the tag end of the paracord and then slide the cord lock on.  You can adjust the length by tightening or loosening the cord lock to accommodate the number of tippet spools you want to carry.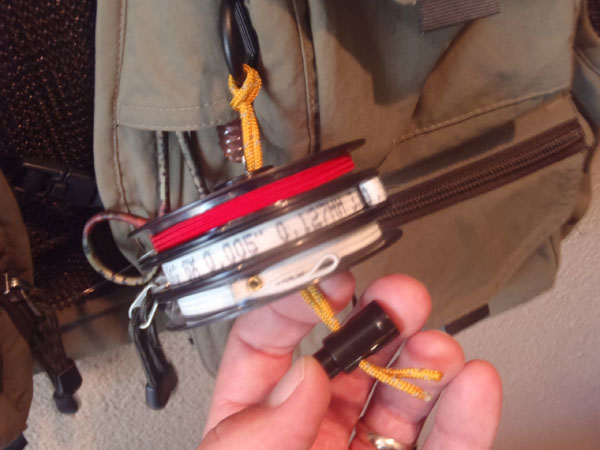 That's it!  Now, you can easily pull off extra tippet without having to dig in your vest or chest pack and don't have to worry about dropping a ten dollar spool of fluorocarbon into the stream.  Here is an example of the tippet spool holder on the D-ring of a vest: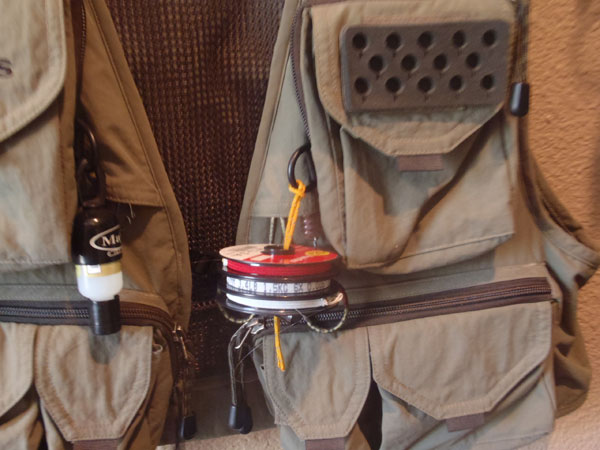 Here is how I carry mine on my chest pack.  Notice that the spools are parallel to the sides of the pack.  This allows the spools to spin freely and not catch on the pack (I prefer this orientation):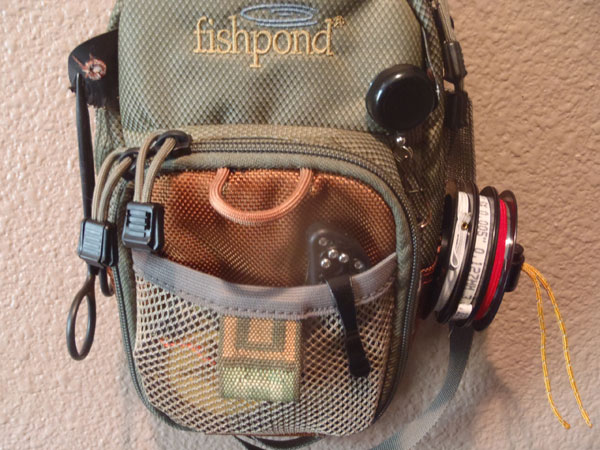 Here is an example on the Esoteric Tackle Sling Pack: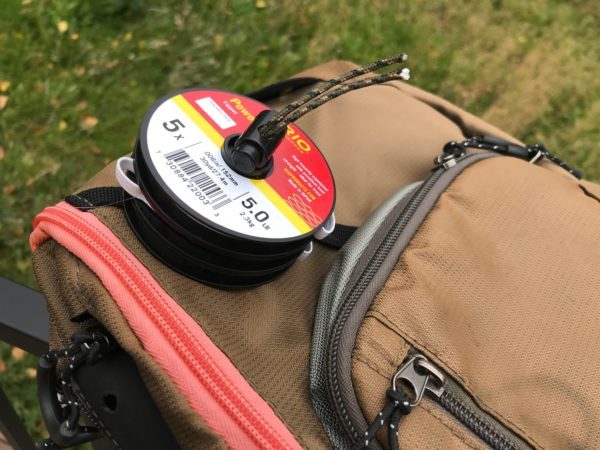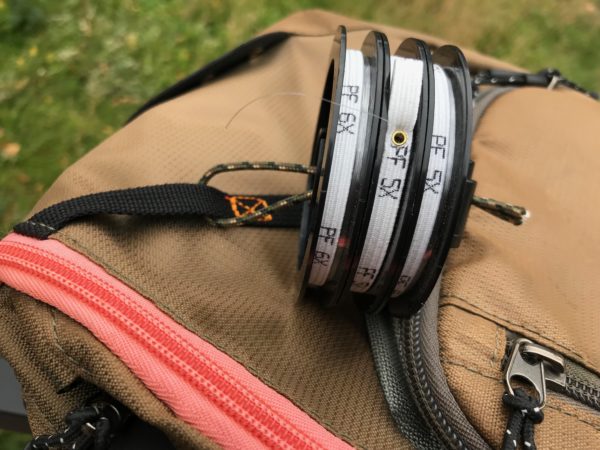 Here's a little tip.  To make your system even more hands free, add Loon Shark Tooth tippet cutters to your spools.  This will allow you to pull off and cut a length of tippet without even grabbing your nippers.  And if you're really good, you can do it with one hand!