Today I got a chance to try out the release box that Karel from Tenkara on the Fly made for me.  I really like it because it gives me plenty of time to take pictures of fish without having to worry about suffocating them or slipping out of my hands.  Plus, I can pour them right from my net into the box, and then pour the box into the water to release them touch free.  Here are a few pics…
I added some adhesive measuring tape to the bottom so I can measure fish while they're in the box.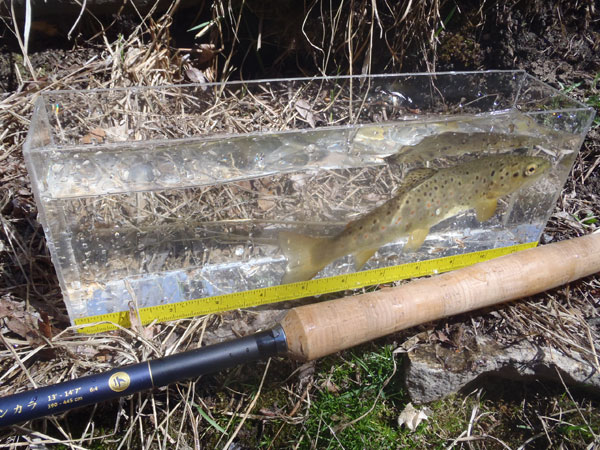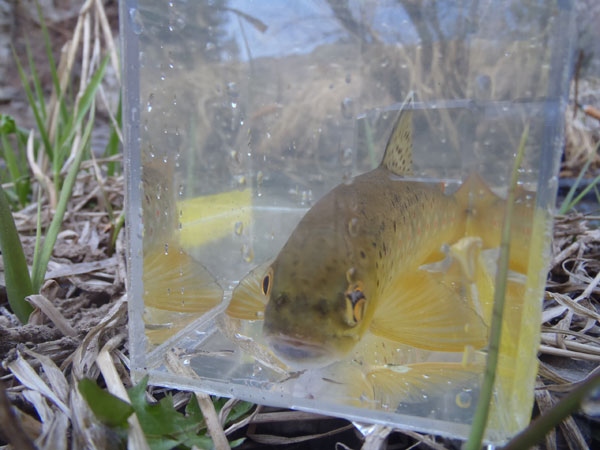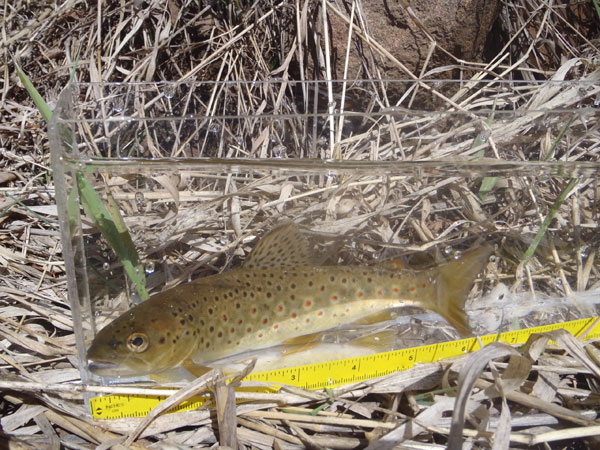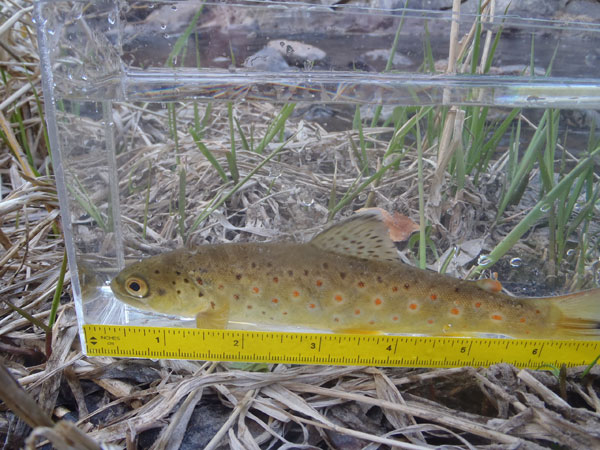 As a small modification, I'm going to add a shoulder strap to the release box so it's easier to carry. As you can see, I didn't catch any monsters today but had a good day overall.  And it's always fun when you get to play with a new toy on the water!
Like this article? You might also like these ...