I recently read an article in which a spokeswoman from the NY Department of Environmental Conservation stated that tenkara fishing on fly fishing only waters is technically illegal in her state since the law dictates the use of a "traditional" fly rod, fly reel, and fly line. "Traditional"? That's odd, isn't it? People have been fly fishing without a reel more than ten times longer than they have been with a reel. Apparently, in New York State though, "traditional" means something that has been used for less than two hundred years or so. Anything that predates that just isn't "traditional". At any rate, it seems that other state regulations may pose the same problem for tenkara anglers. So I thought it might be helpful for those of you fishing in states where tenkara doesn't fall under the legal definition of "fly fishing" to learn how to avoid those hefty fines or jail time–essentially, how to become a Tenkara outlaw…
What you will need
A fly reel (any reel will do but it should be spooled with "traditional" PVC fly line to be convincing)
Self-adhesive Velcro
Scissors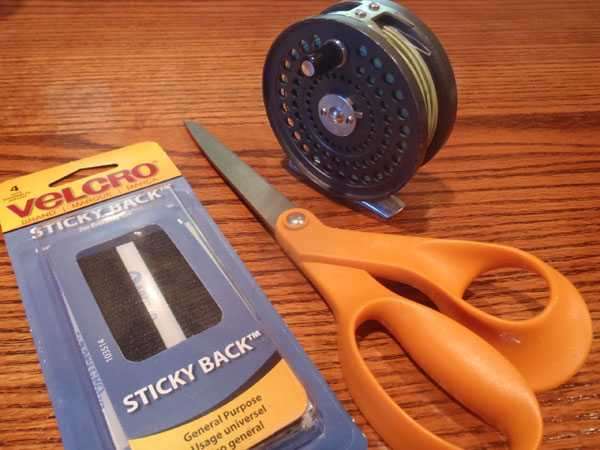 First, cut a length of Velcro about the same length as the reel seat on your reel.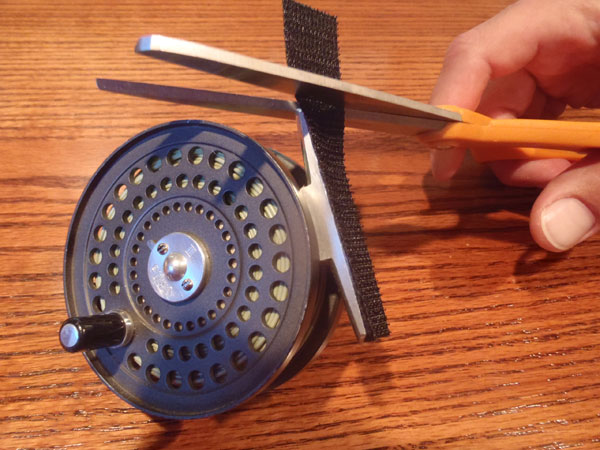 Next, attach one side to the reel seat and the other to the handle of your tenkara rod near the butt (where "traditional" reels are mounted).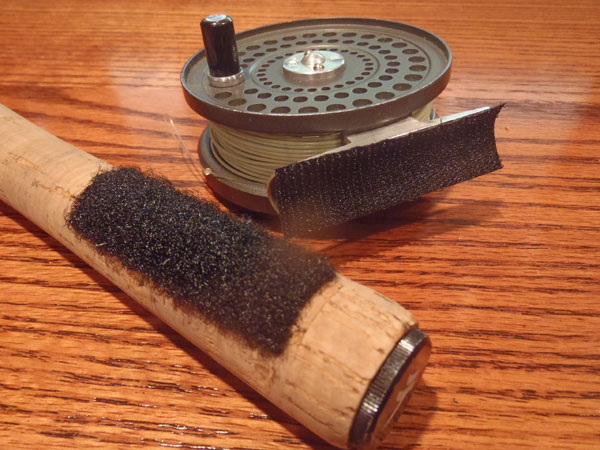 Place the reel in your pocket.  Now when you're tenkara fishing in fly fishing only waters and a game warden approaches, nonchalantly turn your body so that your tenkara rod handle is out of their line of sight. Then, stealthily remove the reel from your pocket and attach it to your rod handle with the Velcro. You might want to practice this move at home in front of a mirror in order to master it.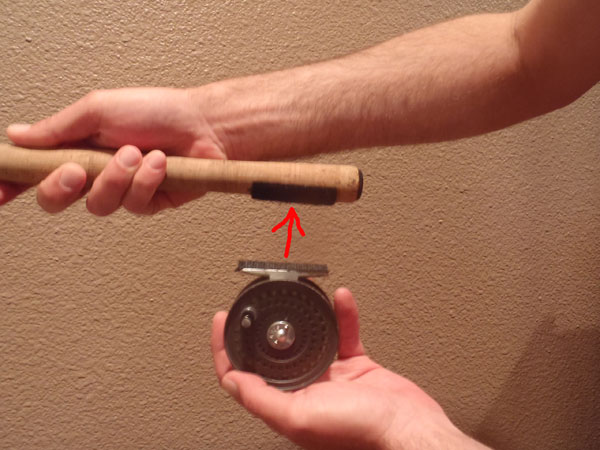 This should be enough to deter most wardens or rangers; however, if they start giving you the third degree about things like why your rod doesn't have any guides, remain calm and respond, "it's the damnedest thing. They all just fell off right before you got here". Then, feign anger, look at your rod and make a comment about its shoddy workmanship–something like, "damn Chinese rods!" followed by a disappointed grunt.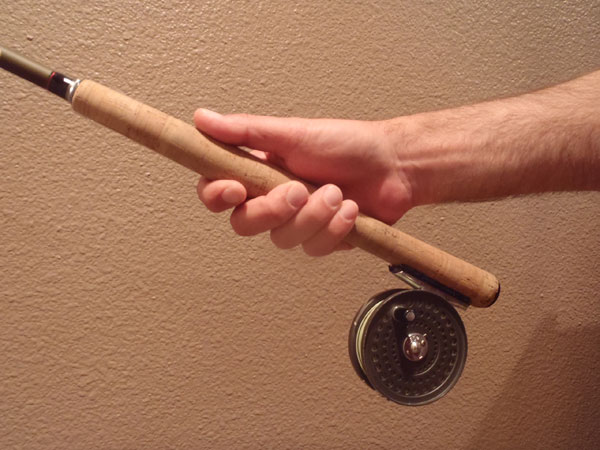 Tip:  Make sure you use a western grip with your thumb (not index finger) on top of the rod otherwise you might arouse suspicion.
Once the officer leaves, the reel can be easily detached and you can continue fishing as normal–in the 2,000 year old, "non-traditional" way. Problem solved.