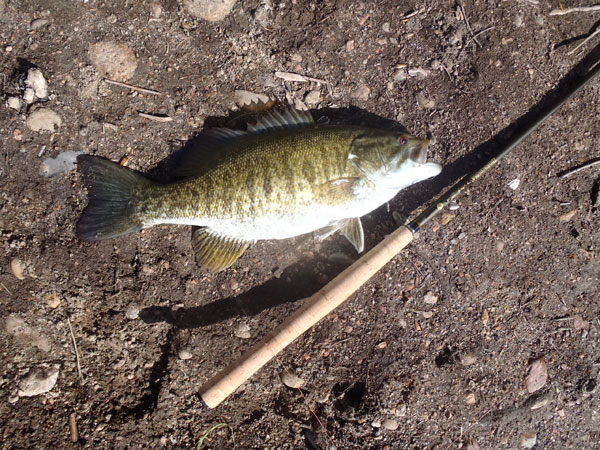 This might come as a surprise to some of you but today, I caught my first tenkara-caught bass.  Funny thing–I guess if you only go fishing for trout, you only catch trout!  Until today, I have only used tenkara in trout streams so I thought I'd give one of our local lakes a try for some warmwater tenkara.  Actually, it's a chain of lakes next to the South Platte that I drive by every day on my way to work.  It's close to home and I've always wanted to fish them so today was kind of a test run.  This summer, I hope to expand the number of species I've caught on tenkara beyond just trout so I'll be making an effort to catch some sunfish, bluegill, and largemouths (I guess I can cross smallmouths off the list now).  Here are a few more pics…
This guy put up a great fight.  It was a good thing I had a rod with a lot of backbone–my Tenkara USA Yamame.  I forgot how well smallmouths fight!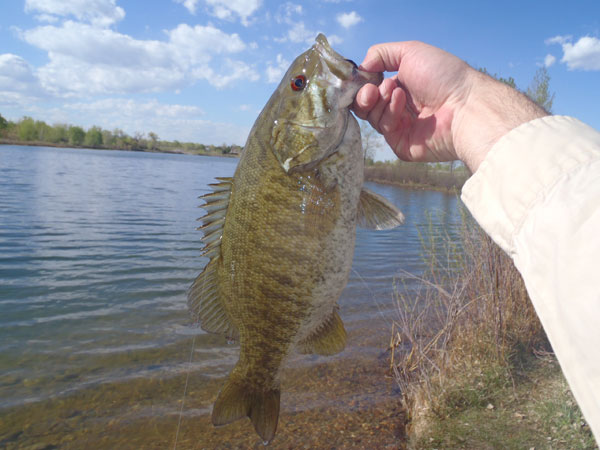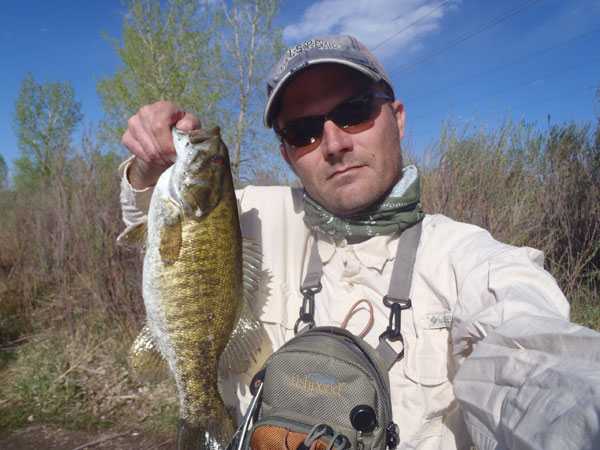 In case you're curious, I caught him on a black wooly bugger with a silver bead head.  If there are fish like this so close to home, you can bet I'll be putting together a warmwater tenkara fly box soon.