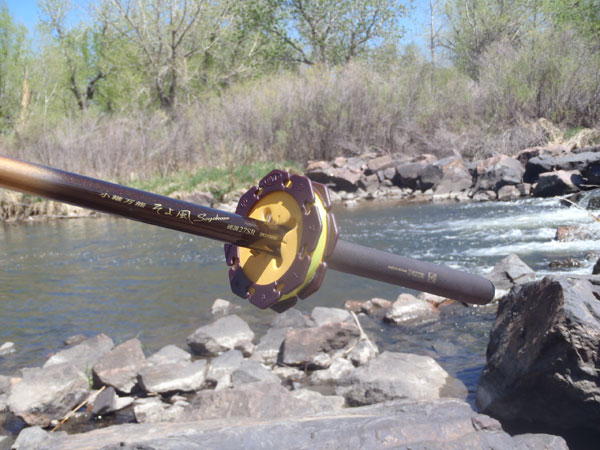 While the Daiwa Soyokaze isn't technically a true "tenkara" rod, any tenkara angler would immediately recognize a lot of familiar features. Telescopic blank? Check. Lilian cord? Check. No reel seat? Check. In fact, it's hard to cast the Soyokaze and not consider it anything other than a "minature" tenkara rod.
The Soyokaze line of rods is intended for a niche sport called micro fishing in which the goal is to catch the smallest fish possible. In Japan, this niche often targets a fish called the tanago (Japanese Bitterling) and thus, these rods are sometimes referred to as "tanago rods". Since they're designed for such small quarry, the rods have an extremely light action and are much shorter than their bigger tenkara cousins (ranging from 6'6″ to 10'2″), making them a good choice for those who want to fish in close quarters for small fish or for anyone who just wants the challenge of landing fish on ultralight tackle.
Being a tenkara angler at heart, I tested the (relatively long) 9′ Soyokaze. At first, I was a little put off by the lack of a cork grip. The Soyokaze (and in fact most micro fishing rods) have a handle that is basically an extension of the tapered blank. While I still prefer a cork grip, the handle on the Soyokaze is textured and doesn't get slippery when wet. And because the rod is so light, the thinner handle is actually much more comfortable than I would have thought.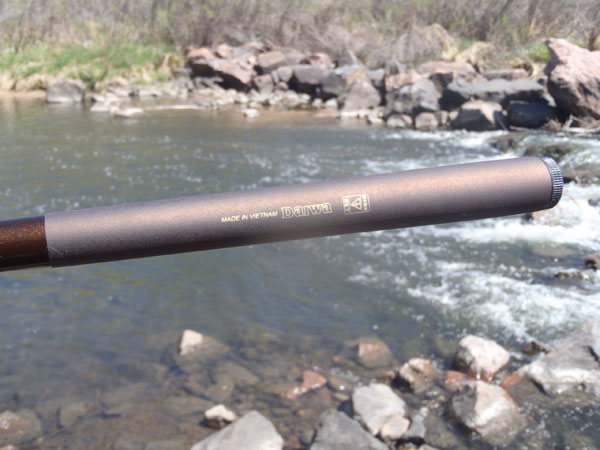 One thing you notice the second you get the Soyokaze in your hands is how light it is. At a mere 1.69 oz. this is the lightest 9′ rod (tenkara or otherwise) I have ever fished. And when collapsed, it's about the size of a drum stick. Its gravity defying weight and ultra-compact size would impress even the most hardcore gram counting backpacker.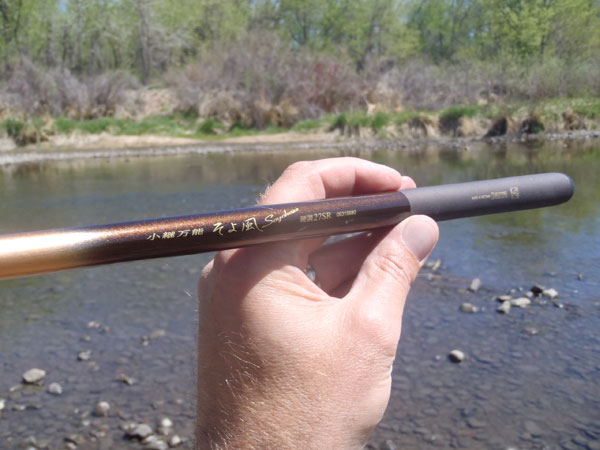 These rods aren't designated with the typical tenkara rating system (5:5, 6:4, 7:3, etc.) so describing how they cast is more based on feel than numbers. The tip is soft enough to load easily. I fished a specially tied #3 level line and used my normal tenkara casting stroke. This worked, though as expected, I struggled a little in the wind. Yet I feel the application for these rods would mostly be in small, brushy streams where the wind is blocked so it might not pose a problem for those who would get the most benefit from them. If I had to describe the action with a number, it would probably be 6:4. If I had to describe it with a word, it would be "fun". While the 9′ rod is more than capable of landing "regular" sized fish, with such a light action, catching even a 4″ brookie would be a thrill.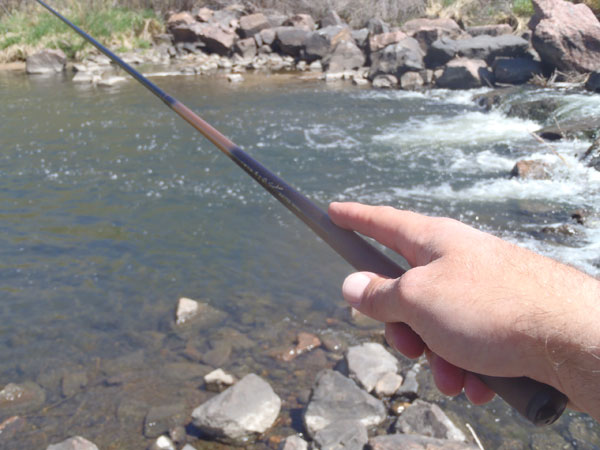 There isn't much to say about the finishing details of the Soyokaze. With the lack of cork grip, there isn't even a winding check or other hardware to talk about. Aesthetically, the rod is fairly spartan. The blank is a (not unattractive) dark brown with gold accents and markings. The end cap is rubber, fits snugly, and is fluted to allow a line to remain attached to the lilan while the rod is collapsed.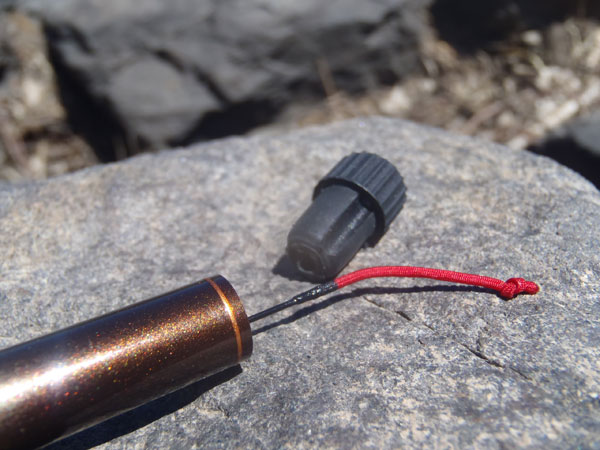 Anyone looking to fish tenkara style in tiny, brushy streams should check out the Daiwa Soyokaze. Even though I describe it as a "fun" rod, it's also a practical fishing tool for niche situations. But just be careful. You might easily find yourself becoming addicted to tanago fishing!
The Daiwa Soyokaze is available at Tenkara Bum. Also, check out some some great pictures of fish caught on this rod in the Soyokaze Gallery.