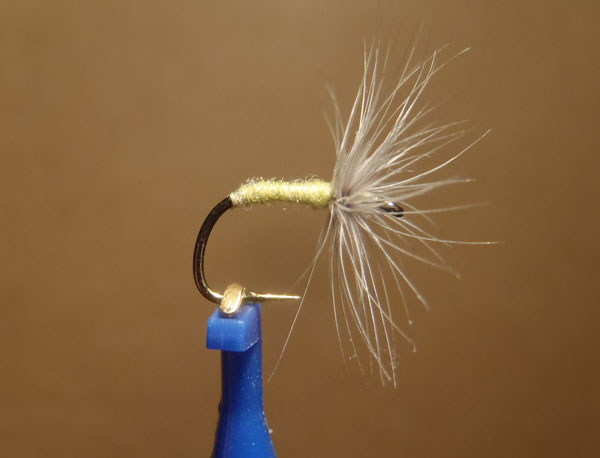 Hook:  Owner Amano Tenkara Hook #2 or #3
Thread:  Uni 8/0 Light Cahill
Hackle:  Light Dun Hen
Body:  Pale Yellow Dubbing
I've been playing around with my Amano tenkara hooks and thought this simple pattern might be a good fit for their smaller size range.  If you want to match the hatch, this would be a good fly to fish during a PMD or PED hatch.  But it would also make a good general tenkara fly when you just need a lighter colored pattern.