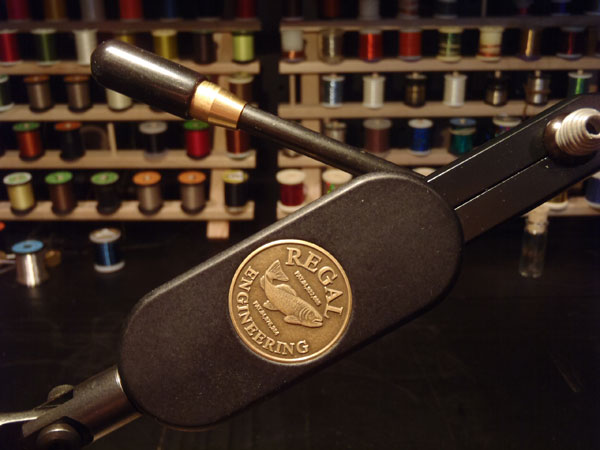 The first fly I ever tied was composed of some fur and feathers I cut off a Mepps spinner, some too-heavy thread I stole from my mom's sewing kit, and was precariously held in the chipped corner of my father's tool vise as I haphazardly wrapped something resembling Cousin Itt on a bait hook (that's being diplomatic–I'm probably subconsciously blocking out what it actually looked).  Early on, I learned that the right tools and materials make a big difference in fly tying and since then have come to have a deep appreciation of well designed fly tying tools.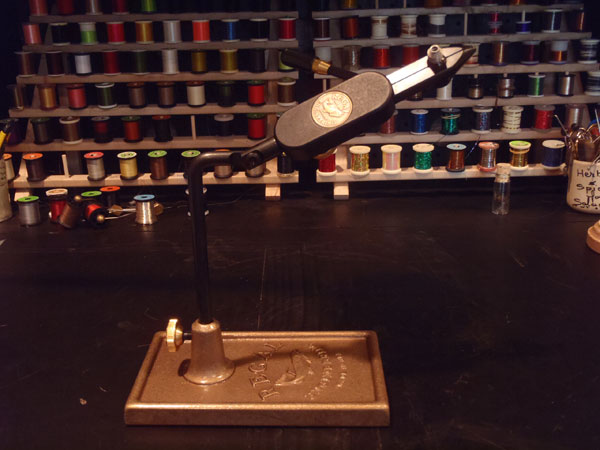 When I worked in a fly shop in Western New York, the shop vise was a Regal Medallion.  I spent a lot of time at that vise tying trout, steelhead, and saltwater flies for the shop and always loved how I could switch from a size #18 emerger to a #1/0 Clouser without adjusting anything.  Just squeeze the handle, drop in the hook, and let go.  When you tie a variety of fly sizes, this is a big plus.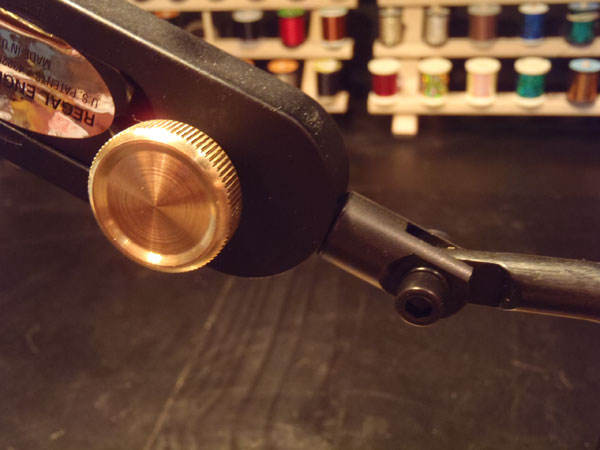 But aside from the convenience of automatically adjusting to hook size, the vise is just built like a tank.  The bronze pedestal base is heavy and never tips over when tying (unlike my Dyna-King Squire vise).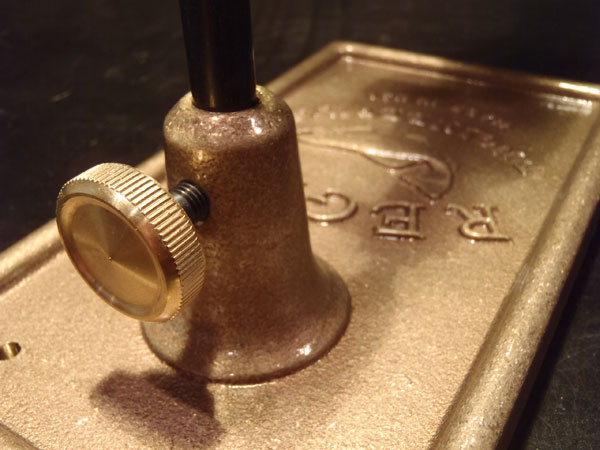 The jaws are extremely strong and feature a small notch the securely locks in larger hooks.  And I've always liked that spring material clip right behind them that acts like a third had to hold ribbing material until it's ready to be wrapped.
Every part of the Regal Medallion is about five times more robust than it needs to be, yet is crafted with the attention to detail of a watch maker. It's no wonder these things last forever and are considered by many to be the best vises in the world.  And aesthetically, the vise is gorgeous.  It looks like something you might see in a museum.  Few things today are made with such quality and I consider owning one a true privilege.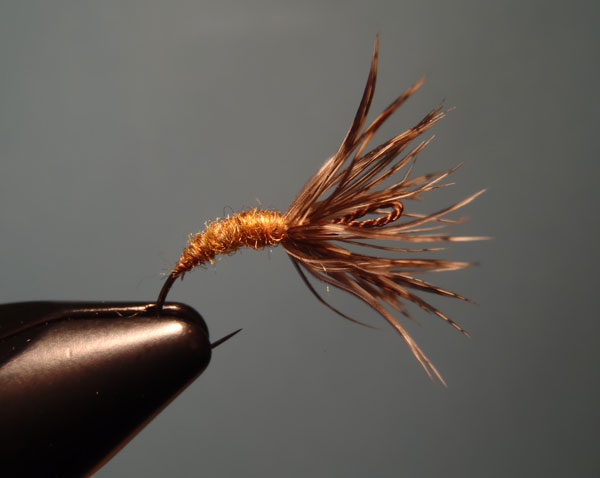 My First Fly on my new Regal Medallion
Hook:  Owner Gosen Torrents Ace eyeless ayu hook #7.5
Loop Eye:  #2 Silk bead cord, brown
Thread:  Uni 8/0 Camel Brown
Hackle:  Partridge
Body:  Outfield burnt orange dubbing
I've wanted a Regal Medallion ever since I first tied on one in the fly shop 15 years ago.  And now I finally have one.  It will become a family heirloom for sure and one day, I hope to pass it on to my daughter, Emma (but not after I've had a chance to tie a few thousand flies on it).  Sorry honey, you'll just have to wait a little while…