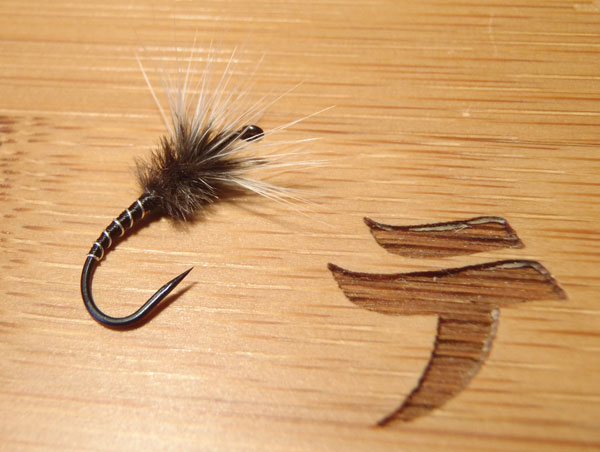 The "Calligraphy Brush" is basically a slightly more dressed up version of the Kamikaze Kebari with cufflinks and a collar.  The ingredients are almost the same except "the brush" is tied on a slightly longer hook to accomodate an ostrich herl thorax.  The ostrich thorax gives a little meatiness to the fly, absorbs water to help it sink, and pulses to give a little more movement.  The materials I list below are just a suggestion but you could substitute a wide variety of color combinations.
Calligraphy Brush Recipe
Hook:  TMC 900BL
Thread:  Uni 8/0, Black
Hackle:  Whiting Brahma Hen, Cream Badger
Thorax:  Dark Grey Ostrich Herl
Body:  Black Thread
Rib:  Small Silver Wire
Like this article? You might also like these ...