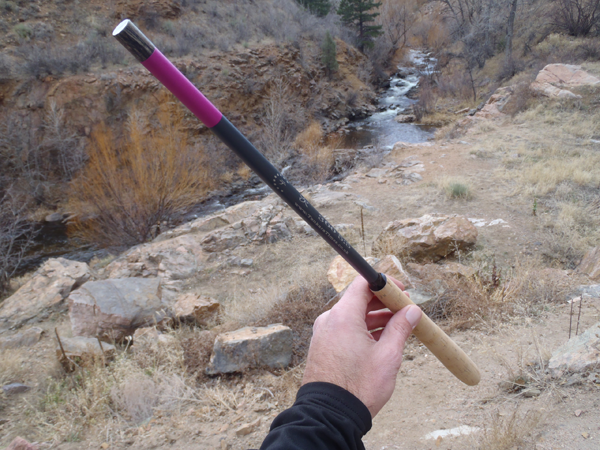 Not too long ago, I reviewed the Tenkara Times 1st Step rod. Overall, I really liked the rod even though it was a littler stiffer action than I generally prefer. But recently, I was able to test another rod in their lineup: the Next rod. With a 5:5 action, this rod was a little more my speed.
Specs
Length: 366 cm (12 ft.)
Closed length: 56 cm (22 in.)
Weight: 78 grams (2.75 oz.)
Handle length: 27 cm (10.6 in.)
Number of segments: 9
While the 12 ft. Next is a true mid flex rod, I wouldn't call it "slow". You can definitely feel the rod bend, but it's very responsive and crisp. I like this action a little better because I like to feel the rod loading and unloading. And this rod is better at casting lighted lines like a #2.5 or #3. But in windy conditions, the 1st Step rod with a heavier #4 or #4.5 line might be a better choice.
As for hardware, the rod is pretty much identical to the 1st Step rod. The cork grip is excellent quality and has a shape that makes it very comfortable to cast whether you grip the rod in the middle of the handle or at the very end.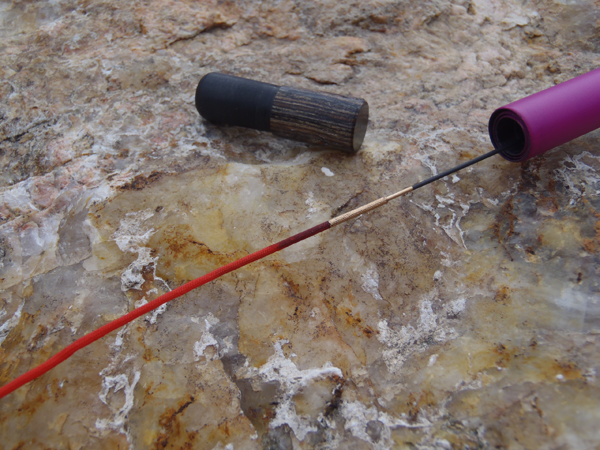 The rod plug, end cap, and winding check are standard issue Tenkara Times hardware and also very good quality. The blank has a matte black finish that won't create rod flash and scare fish.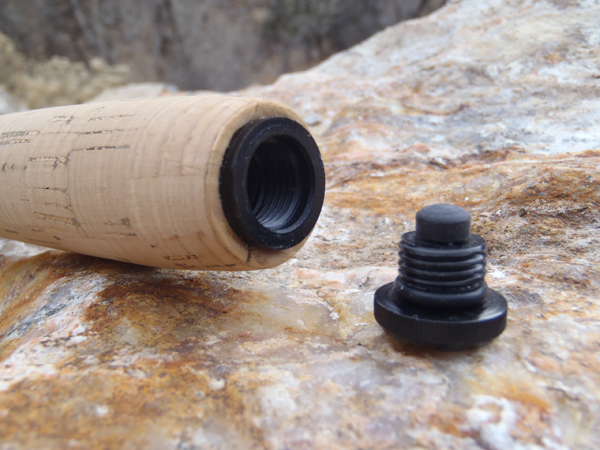 One thing I always look for is a gap between the rod blank and the winding check. In the two rods I've now tested from Tenkara Times, both we're completely sealed.
Like the First Step rod, the Next comes with a rod tube that I previously described as acceptable, but not as durable as tubes from other companies such as Tenkara USA. I rarely use rod tubes but if you do a lot of traveling and need extra protection, you'll probably want to make a stronger rod tube out of PVC.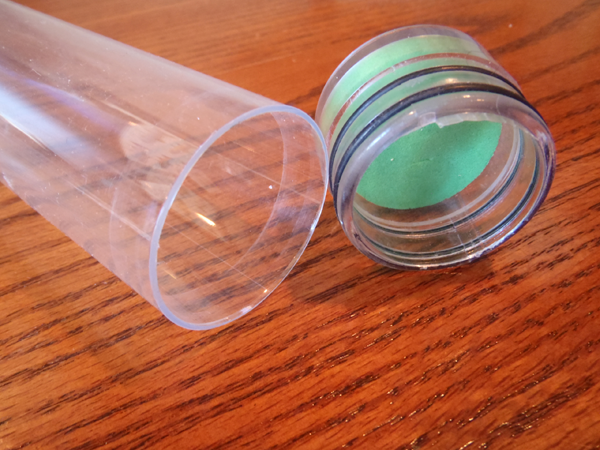 I'm still not a fan of the pink bands around the rod sections, but the good news is that future runs of the Tenkara Times rods will feature a less flamboyant color so I'm looking forward to seeing those. They'll also feature a new handle design. Read more about the changes here.
Overall, I'd recommend this rod for anyone who likes 5:5 actions rods. It's a nice action and the 12 ft. length is a good all around choice. For more info, visit Tenkara Times.