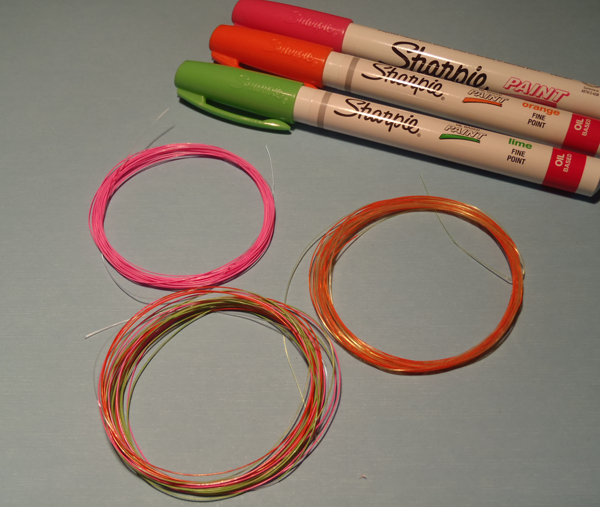 An ongoing dilemma I've faced has been line visibility.  If you're using a furled tenkara line, then visibility is usually not an issue.  But if you use level fluorocarbon lines, you know that even the brightest line can sometimes be hard to see in different light conditions. I basically use two colors:  orange, and bright yellow.  Neither are 100% high vis all the time so I find myself switching between them based on the conditions.  I really don't want to do this.  I've thought about knotting alternating sections of orange and yellow lines together, but this is kind of a pain and having too many knots can affect line performance (not to mention increase snags).  But what if you could paint your line with alternating colors?
People have talked about dying level lines but that doesn't work very well with fluorocarbon.  You still end up with a transparent line and the color is somewhat faint.  A better solution might be to have bright, opaque colors that would stand out more.  I recently read this post that inspired me to try painting some lines and see if that works better.
I went to my local craft store and bout some "paint markers" in three different colors and made three different lines.  It's important to note that you want to use oil-based markers, not water based.  Sharpie makes both kinds so make sure you get the right ones if you want to try this.
The first line is a 15 ft. Tenkara USA #3.5 yellow line with painted orange sections every 6″ or so.  I thought that would give me the best of both worlds.  I can see the yellow when I can't see the orange, and vice versa.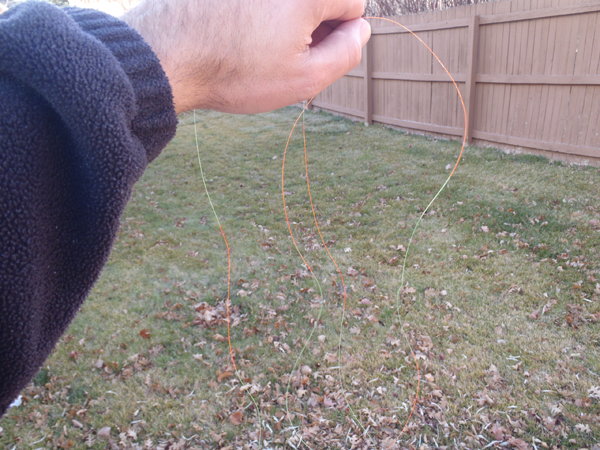 The second line is a full pink line made from clear Stren Fluorocast (0.330 mm).  This really looks like a micro western fly line.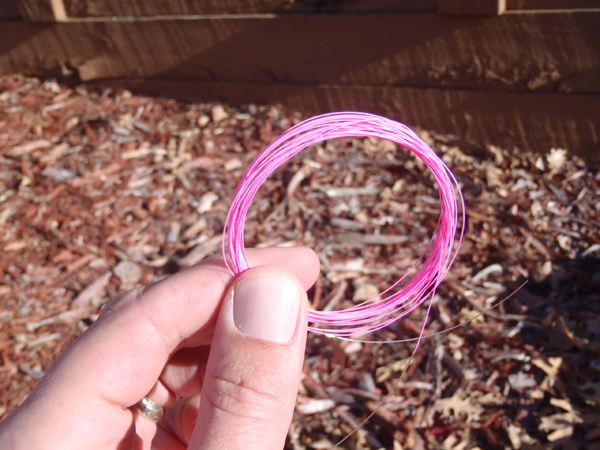 For the third line, I went a little crazy.  This one is also made of Stren Fluorocast but has alternating sections of orange, pink, and yellow: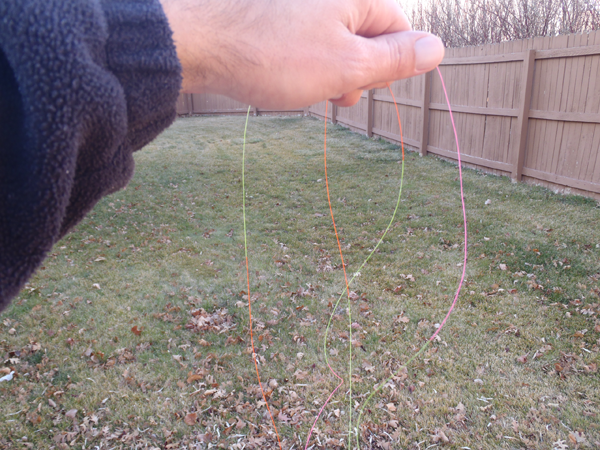 It was pretty simple to make these lines.  Just some markers, patience, and newspaper…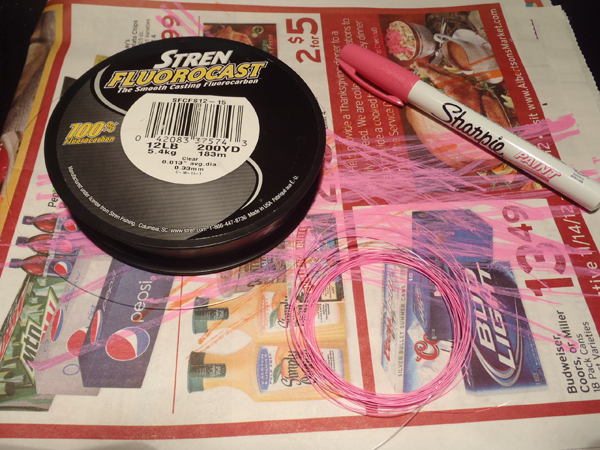 By now, you're probably wondering if the paint is durable.  And so am I.  While I've cast these lines, I haven't actually fished them yet so I will have to do that and report back.  It's an interesting idea that could easily go one of two ways:  either a great DIY discovery or a complete waste of time.  I don't think there's a middle ground here but at least it will make for some fun experimentation.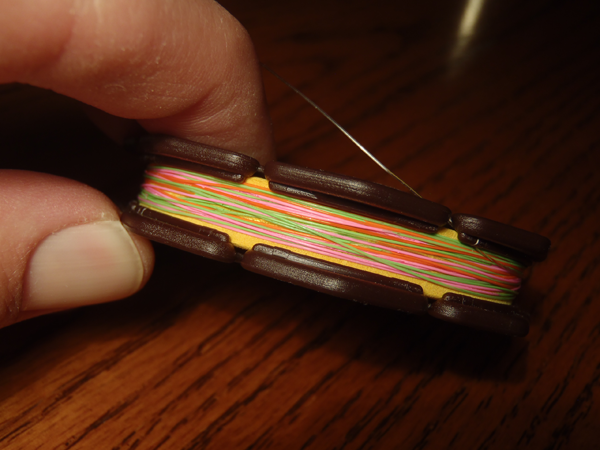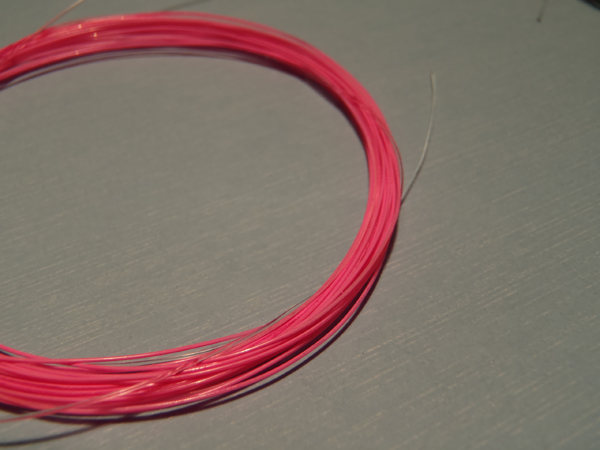 If this works, next I want to incorporate black sections into the line to improve visibility against water with a lot of glare.