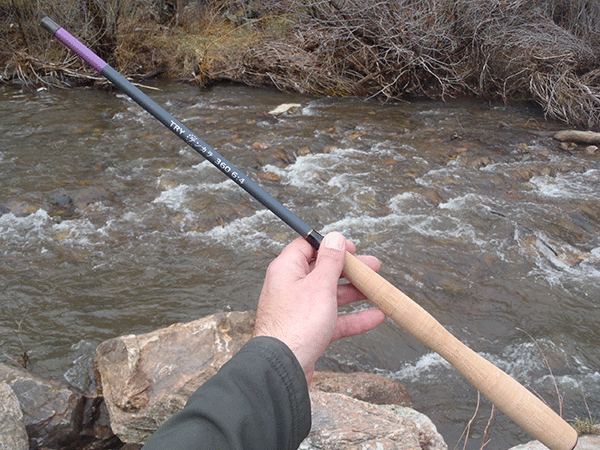 If you've followed my blog for a while, you'll know that I'm a pretty big fan of rods from Tenkara Times. I've reviewed several of their models and am consistently impressed with their action and quality of workmanship. I've recently been testing their new "Try 360" rod for a while now and am happy to report that it is no exception.
Specs
Length: 366 cm (12 ft.)
Action: 6:4
Closed length: 57.5 cm (22.6″)
Handle length: 27 cm (10.6″)
Weight: 62 grams (2.2 oz.)
Number of segments: 8
Action
The "Try" series is Tenkara Times' full-flex family of rods. Their softer action gives very clear haptic feedback to the caster so it's extremely intuitive when the rod is loading and unloading. For this reason, I think the Try 360 would be an excellent choice for beginners or for anyone who really likes to feel the mechanics of the cast. It has all the seductive smoothness of a nostalgic fiberglass rod (but without the weight).
When you think of "soft" action, you might think that that means the rod is not sensitive. But the unique design of the Try 360 incorporates stiffer tip segments, giving you the feel of glass with the sensitivity of graphite–a quality I rarely see in "softer" rods.
As I've said in the past, the tenkara rod rating system is flawed and subjective. The numbers might tell you where the rod flexes the most, but they don't tell you what the rod actually feels like. So while this rod is rated a 6:4, to me, it feels more like a 5:5. It's fun to fish and lets you feel like you're really participating in the cast (even though the rod is actually doing most of the work for you).
I've only fished it with #2.5, #3, and #3.5 level lines and those seem to be the sweet spots; however, I've test casted it with heavier furled lines that made the rod load even more. I think an experienced tenkara angler would appreciate this rod best with about a #3 level line, whereas a total beginner would find pairing it up with a furled line the easiest to cast and learn timing.
Hardware
As with all of the Tenkara Times rods I've tried, the hardware is top notch. I've always loved their matte gray blanks that won't reflect sunlight and scare fish (plus, they just look cool).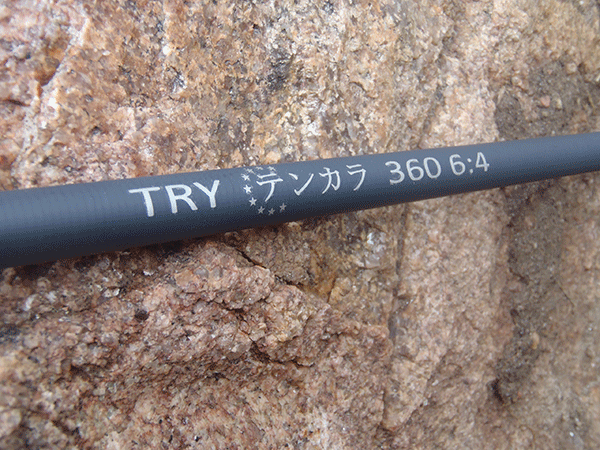 The handle is high-quality cork and features two prominent bulges that are very ergonomic whether you like to grip the rod toward the butt or like to choke up on it toward the winding check (I like to put the tip of my index finger directly on the blank to sense even the slightest movement of the rod tip).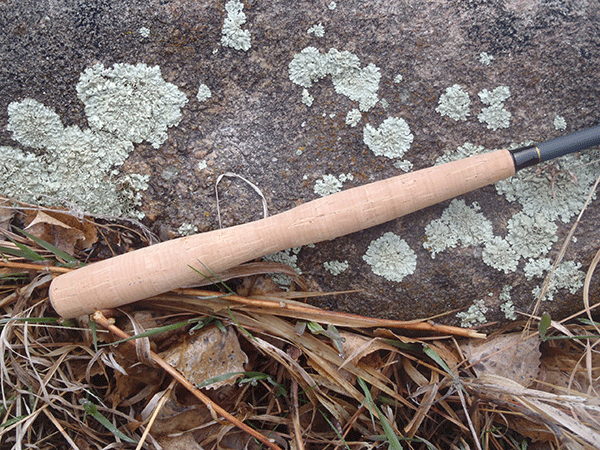 The end plug and lilian appear to be the same as Tenkara Times puts on all their rods so no surprises here.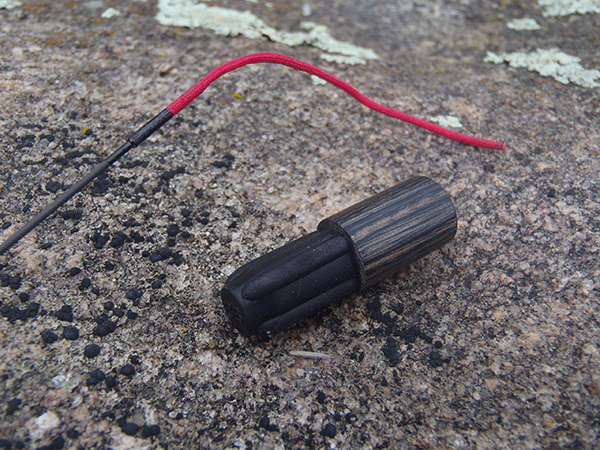 The end cap has an internal rubber cushion to reduce the clanking noise when being bounced around in transit. This seems to be becoming the industry standard (finally!).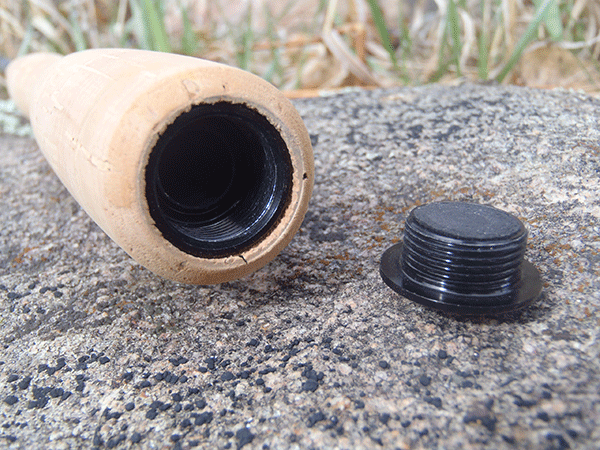 The only thing I don't like about this rod (and I'll admit it's pretty nitpicky) is that the end cap requires a flat edge to remove. There's a "screw-like" groove cut into it to insert a knife blade or some other flat edge like a coin to take it off. I prefer finger-friendly, raised knurling on protruding end caps but it's not a huge deal. I typically have a knife with me or some other object I can use to remove the end cap. While I can't think of a time I've actually had to remove the end cap on a rod in the field, I would rather not have it require a tool if for some reason I did. At any rate, I know there are other anglers who actually prefer this type of design because they mostly grip the rod at the bottom and don't like the obtrusiveness of a raised, cold, knurled end cap. At the end of the day, I suppose this comes down to loving the book, vs. hating the cover so I'm willing to let it slide.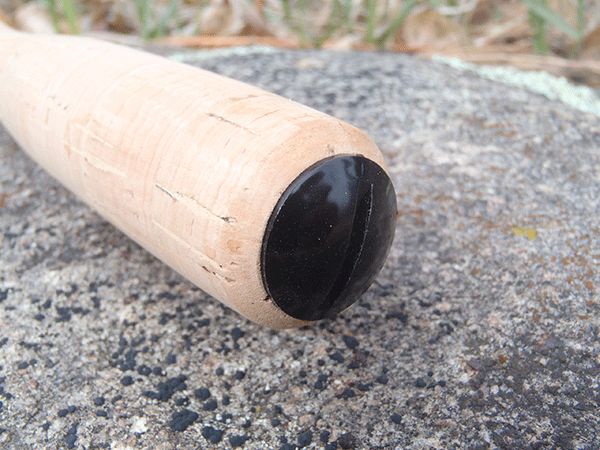 Conclusion
With the Try 360, Tenkara Times continues its winning streak of producing high-quality rods with unique personalities that defy the burgeoning "me too" trend in tenkara companies today. These rods are designed, not copied. And I'm happy to see a company that has consistently come up with new models not just because they can, but because they are different and actually fill a need.
To learn more and see the entire line of Try rods, visit the Tenkara Times website.