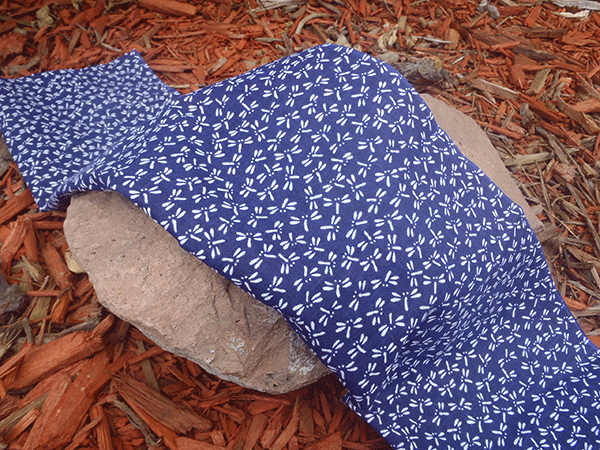 Apparently, in the Tenkaraverse, Christmas comes in September. In the last 3 days, I've received as many gifts from fellow tenkara anglers.
The first, was a beautiful tenkara-inspired watercolor I posted about a couple of days ago from John Vetterli of Tenkara Guides.
Then, today I got a couple more surprises in the mail.  One was a tenugui from Masami Sakakibara. According to Masami:
A tenugui  is a thin Japanese hand towel made of cotton. It is typically about 35 by 90 centimeters in size, plain woven and is almost always dyed with some pattern. It can be used for anything a towel could be used for – as a washcloth, dishcloth, but often as a headband, souvenir or decoration. Towels made from terry cloth have replaced many of its use in the household. However tenugui are still popular as souvenirs, decorations, and as a head covering in kendo, where it functions as a sweatband, as extra padding beneath the headgear (men), and to identify the participants by team color.
If you've spent any time researching tenkara in Japan, you've probably seen pictures of anglers with towels around their necks. In addition to the applications above, the humble towel can come in handy on the water in many ways.  You can use it to protect your neck from the Sun. You can dip it in the river and put it around your neck to cool off. Or just use it to dry your hands after releasing a fish. I've never thought about adding a towel to my on-stream kit but thinking about how versatile it is, I might reconsider.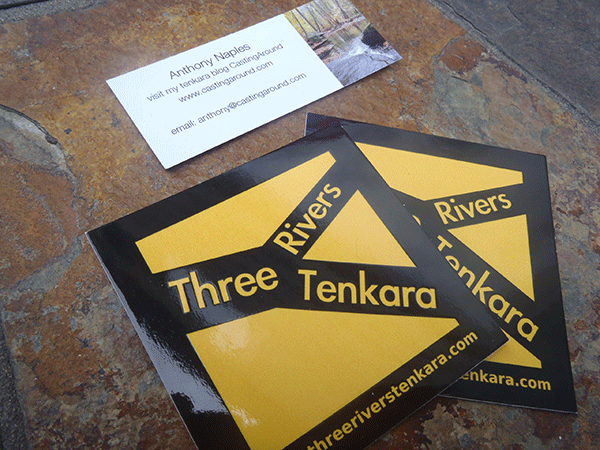 The other surprise was an envelope with some stickers from my friend Anthony Naples over at Three Rivers Tenkara. I really like the design of his logo and stickers. They somehow look punk and traditional at the same time. Anthony pulled off some sort of dichotomous design wizardry here. And I really like his micro business card too!
I love free stuff as much as anyone. I suppose we've all been hard wired to prize free things since the days our ancestors faced constant scarcity. But ultimately, I think it's not the stuff itself that makes me happy. Rather, it's the generosity I've seen in the tenkara community. People send things without telling you–without expecting a "thank you" or anything in return. They just do it because we're all part of something bigger. That probably sounds pretty sappy, but if you need it, I've got a tenugui right here I'll share with you to wipe the sap away.  🙂
Like this article? You might also like these ...