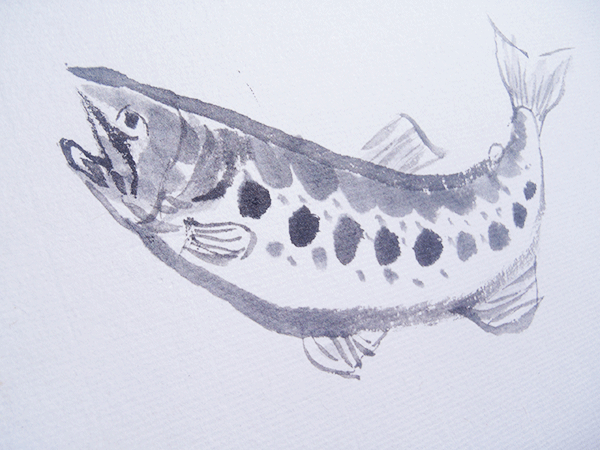 Today, I received a painting in the mail by Kiyoshi Ishihara. Ishihara-san is a prominent Japanese tenkara angler and a member of the storied Harima Fishing Club (of which, I'm probably the most deadbeat member in the club's history). It was an extraordinarily generous gift from another very prominent tenkara angler back here in the U.S.–John Vetterli of Tenkara Guides.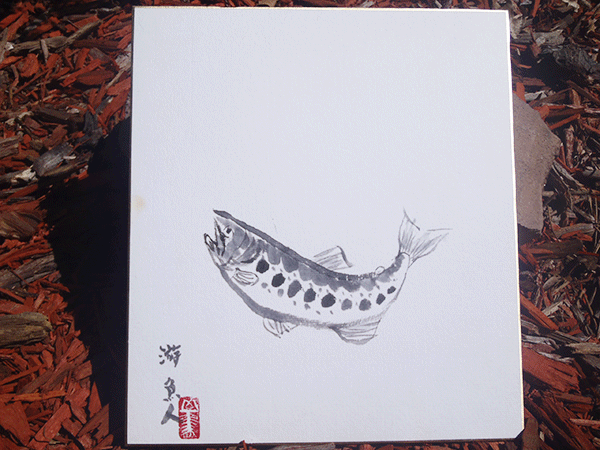 This watercolor is very simple-scorning unnecessary clutter with a lot of white space where your mind and aesthetics can calm and focus (just like tenkara itself).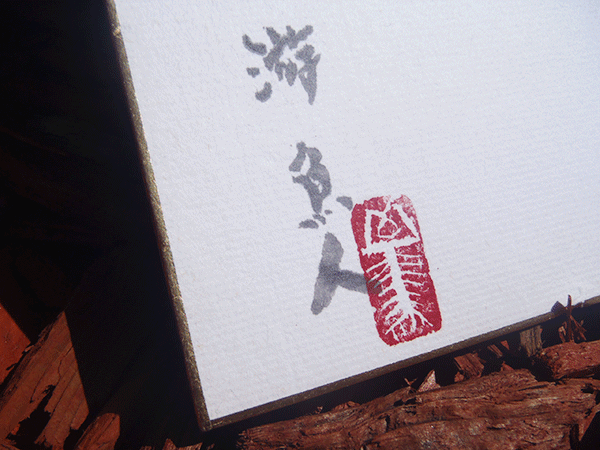 I actually had the opportunity to meet Ishihara-san at the 2012 Tenkara Summit and since he speaks very good English, we were able to have some great conversations.  I really enjoyed what little time we had to spend together and this painting will be a constant reminder of how amazing of an experience that was.
I can't thank John enough for this wonderful gift. I'm going to get it framed and proudly hang it in my fishing room among my other prized tenkara art. Now, the only question is…
Can you identify which species of fish is in the painting?