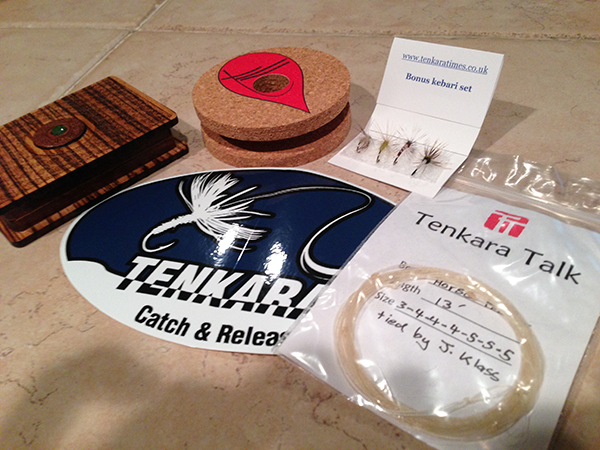 This year, Tenkara Santa wants to give you some neat stocking stuffers! He's giving away a nice little package of tenkara gear, including the following:
1. A wooden fly box hand made by Boulder Artisan and avid tenkara angler Dave Burchett.
2. A 13′ horsehair tapered line made by me.
3. A cork line spool from Tenkara Pryenees.
4. A 4-pack of sakasa kebari from Tenkara Times.
5. A tenkara "Catch & Release" sticker.
The Rules
To enter, you need to make a tenkara-themed Christmas ornament and submit a photo of it in the comments section below. The winner will be chosen based on overall aesthetics and creativity of their design. This would be a fun DIY project to do with your kids and to give you an idea of what I'm looking for, here's one I put together…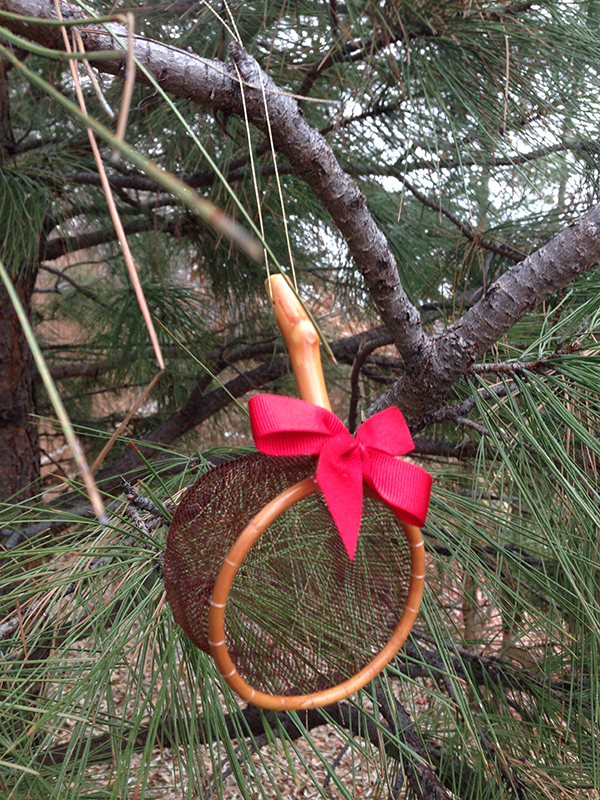 It's a miniature tamo (about 5″ long) that Tenkara no Oni sent me. All I did was add a red bow to in and a length of oval gold tinsel to hang. Not very creative, but you get the idea.
The winner will be chosen on Friday, December 12th 2014 and notified by email. I'm looking forward to seeing what everyone comes up with!
Like this article? You might also like these ...