Giveaway Ends Sunday, January 8th, 2023:
This contest is over. Congratulations James Knittle!
Countdown
Now that I've convalesced to the point where I can turn my attention back to this blog, I've decided to start a monthly giveaway. This first one includes:
Two Tenkara Talk all-weather stickers
Three of my go-to Glass Bead Takayama Sakasa Kebari (tied by me) in size #12. These are the flies I actually fish, and the first one I tie on.
One "Tenkara Warrior" embroidered patch for your EDC pouch, vest, pack, hat, etc.. It has Velcro hook on the back to use like a ranger eye, or it can be sewn on (it's not iron-on).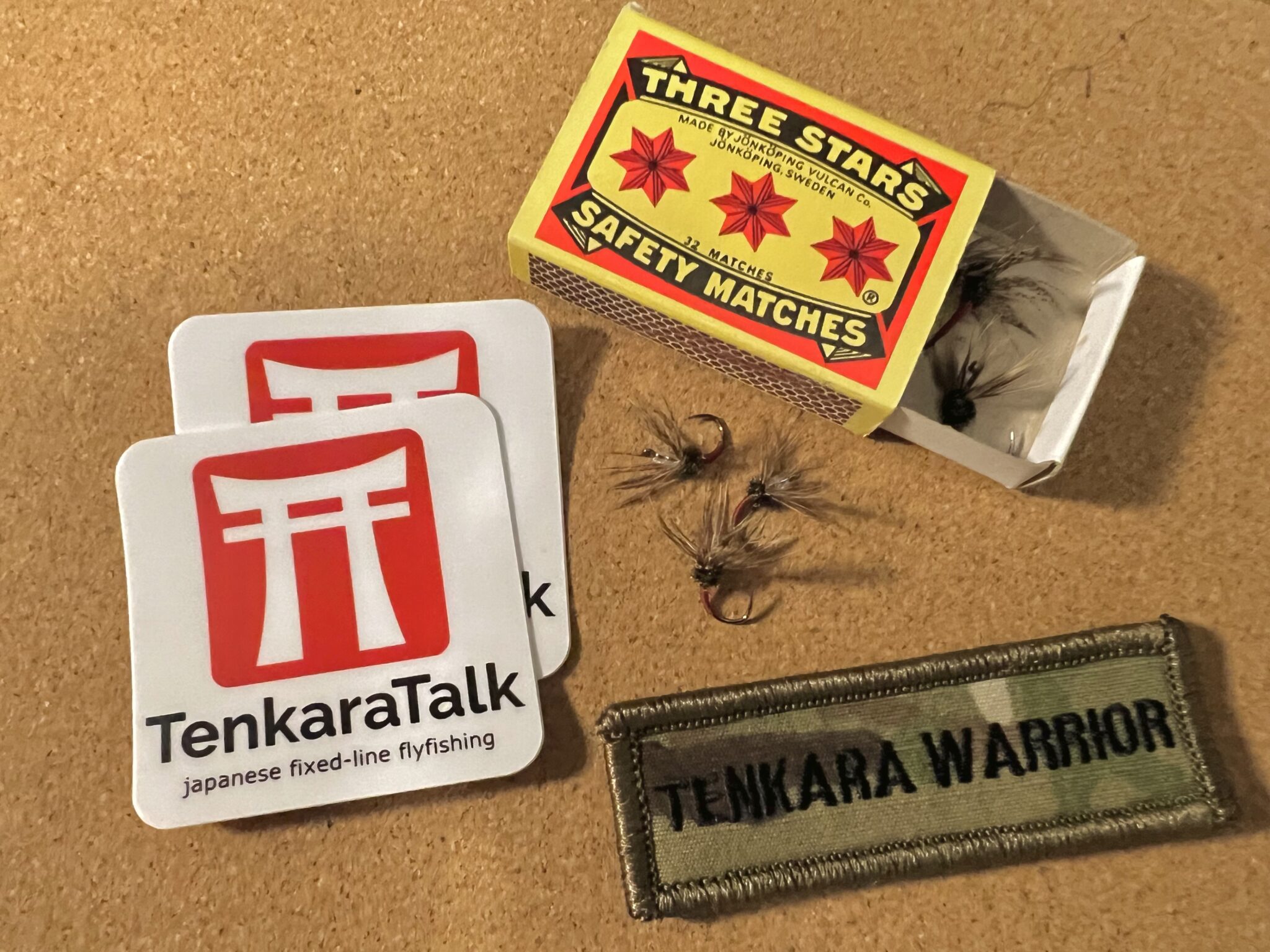 There are two ways to enter:
1. Subscribe to my blog be here:
OR …
2. If you're already subscribed, simply post that you are on my Facebook page
That's it! Either one will get you entered and I'll use a random number generator to select the winner. The winner will be notified by email.
Good luck and happy new year!