Giveaway Ends Sunday March 4th, 2023
This contest has ended
(The winners have been notified by email and announced on the Tenkara Talk facebook page)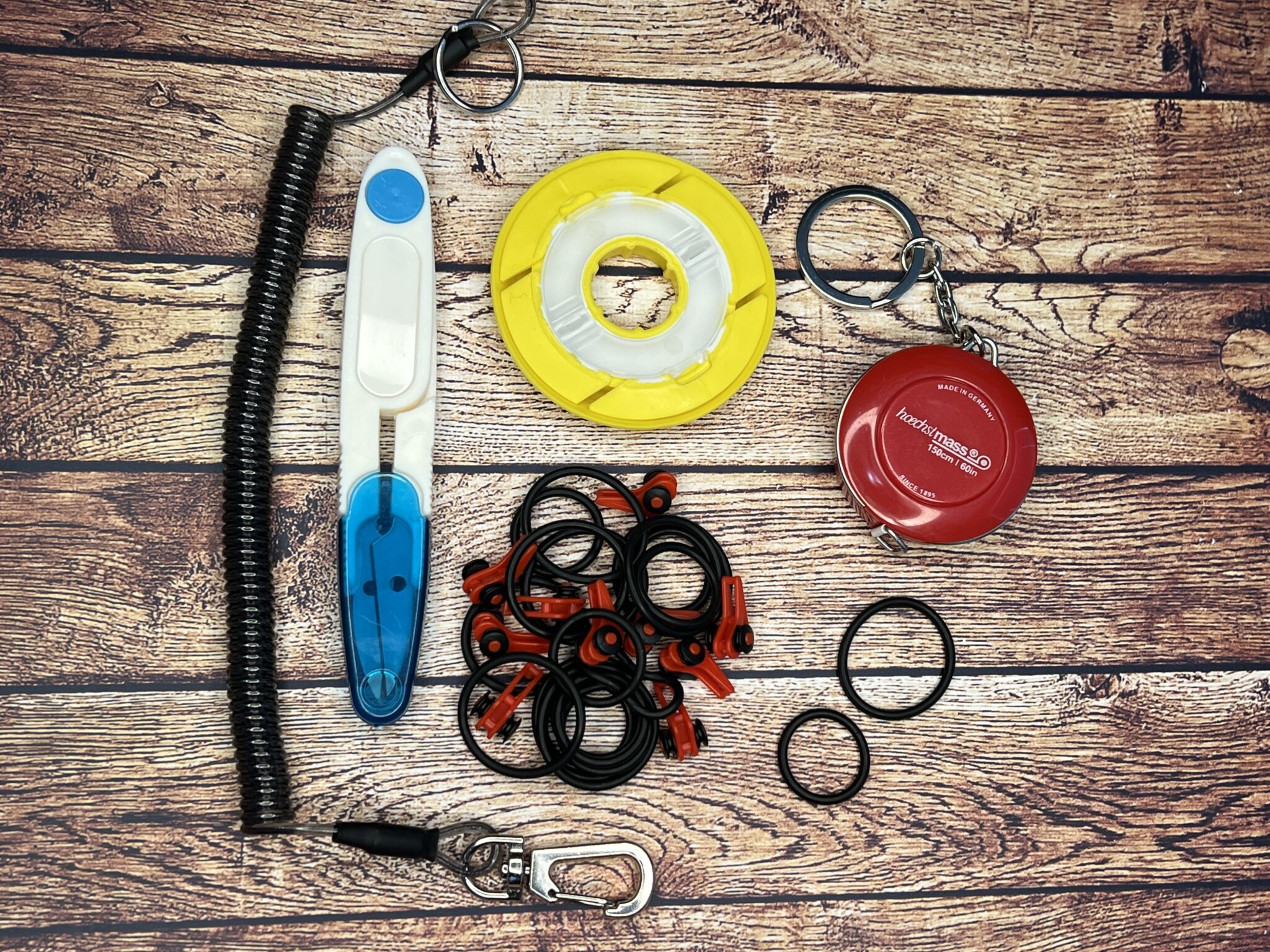 I'll admit, I love gadgets! Trinkets, gizmos, widgets, doodads, doohickeys, thingamabobs, and especially thingamajigs.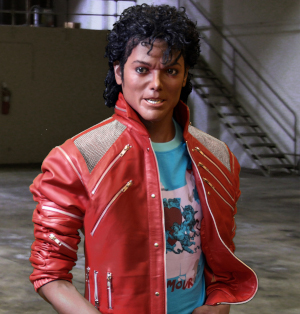 As fly anglers, I think we all do! After all, there's a reason fly fishing is the only sport that spawned the necessity for a vest with more pockets than a Michael Jackson jacket–to carry and organize all of those little whatchamacallits.
(Not many people know this, but if you look closely, Michael's jacket was actually Tenkara Talk red)
Anyway, I'm giving away a little box of gadgets I think you'll like (and even find useful).
What You'll Get
One net leash with clip (it's always nice to have a backup).
One pair of spring-loaded scissors that come with a protective cover so they're safe to carry in your pack and use to trim flies, clip lines, cut tangles, open packages, or any other cutting task you might need streamside. Color is random.
One silicone line spool with two small compartments for flies. Color is random.
Ten on-rod line holders a la the EZ Keeper system. Not many people know or remember this, but I'm actually the one who invented this method way back in 2010! This is enough to outfit 5 tenkara rods! Color is red with black O-rings.
One mini retractable measuring tape-small enough to carry in your pocket or pack to measure your catch. Color is random.
How to get It
Remember my recent post about tying with mohair? Well, I came up with a pattern I really like but can't think of a name for it and want your help.
To enter, name this fly!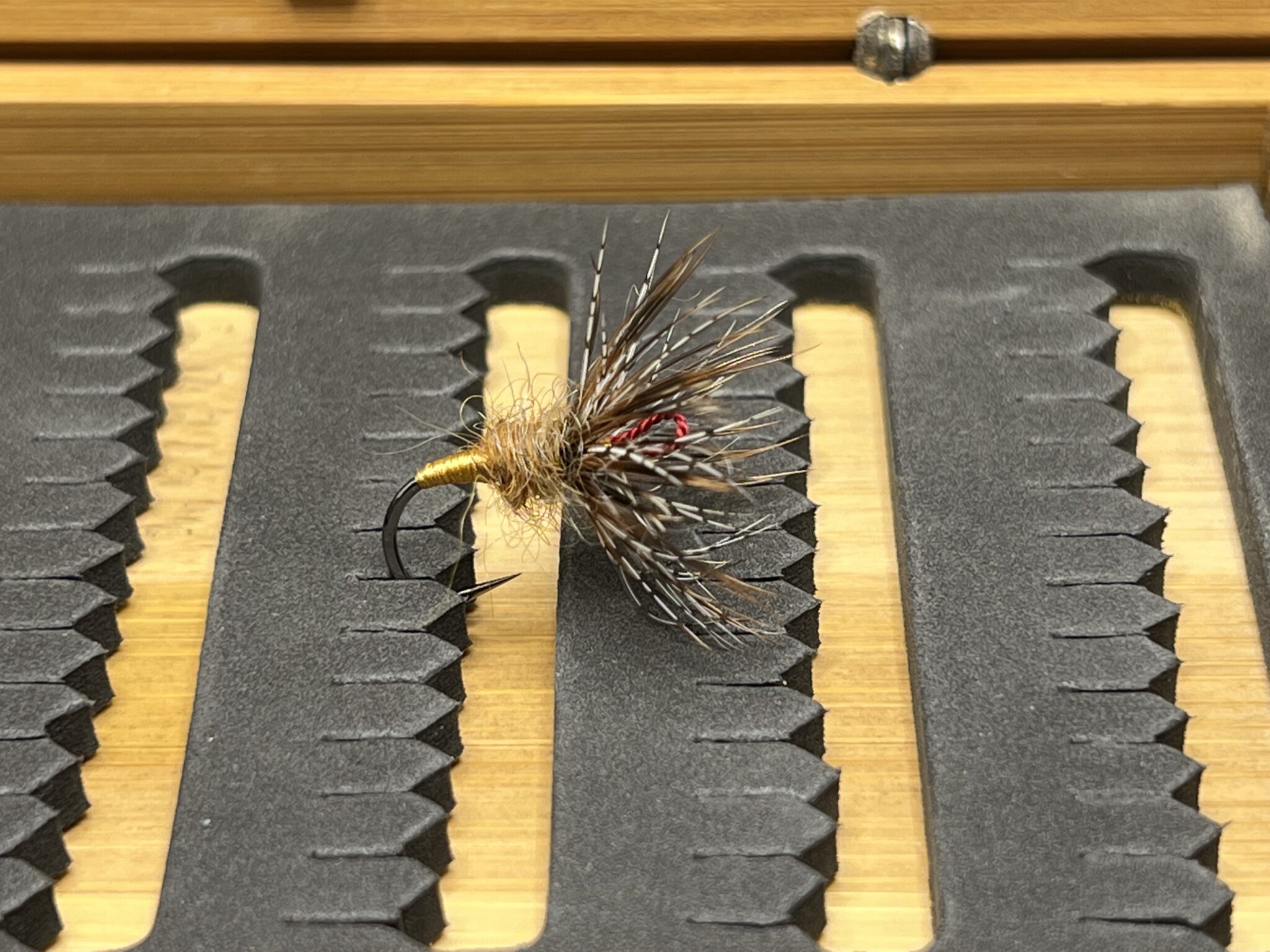 The Rules
Enter your suggestion for a name in the comments section below–i.e not on Facebook, Instagram, via email, or anywhere else. Only suggestions on this post will be eligible. I'll choose 6 winners based on what I think are the best suggestions–this is 100% subjective (hey, after all, it's MY fly!).
The deadline is Sunday, March 4th at 11:59 PM MST. Winners will be announced on the Tenkara Talk Facebook page and/or be contacted by email or text message.
The giveaway is open to international anglers and if you've already enter to win the free Higonokami knife, you're still eligible to win this one.
What I'm looking for
I prefer whimsical, dignified names. Think of classic patterns such as "Wickham's Fancy", "Doc Spratley", "Kite's Imperial", "Tups Indispensable", "Greenwell's Glory", and the like.
This is a classy, earthy looking fly and so I'm looking for a name that reflects that–something that speaks to its appearance, origin, or invokes nostalgia.
I despise fly names with sophomoric attempts at being clever. For example, If you suggest something like "Mo' _____" as a spoof on "mo' money" because the fly is made with "mohair", it will be ignored. Likewise, any name with a profanity, a distasteful word, or 5-th grade bathroom humor in it will be passed over. It's not because it offends me or because I'm a prude. I just think such names sound stupid. They betray fly fishing's dignity.
Humor is fine, just as long as it doesn't sound like Beavis and Butthead named it!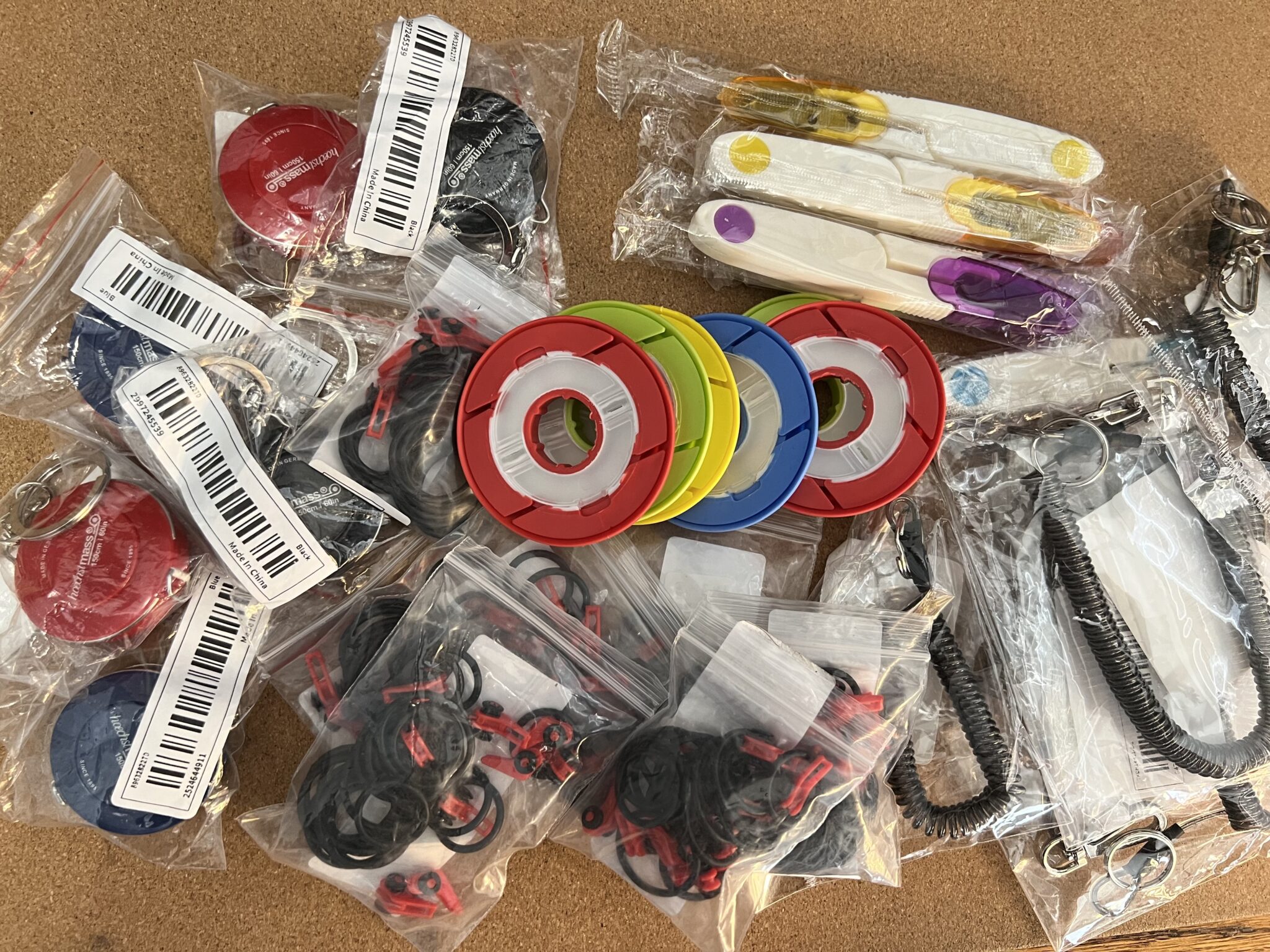 Good luck!
Of all the contests and giveaways I've done, I think this is one of my favorites. I know I wouldn't mind being on the receiving end of it. I hope you find at least some of the gear useful or shareable. Have fun with this, and good luck! I'm looking forward to hearing your ideas!