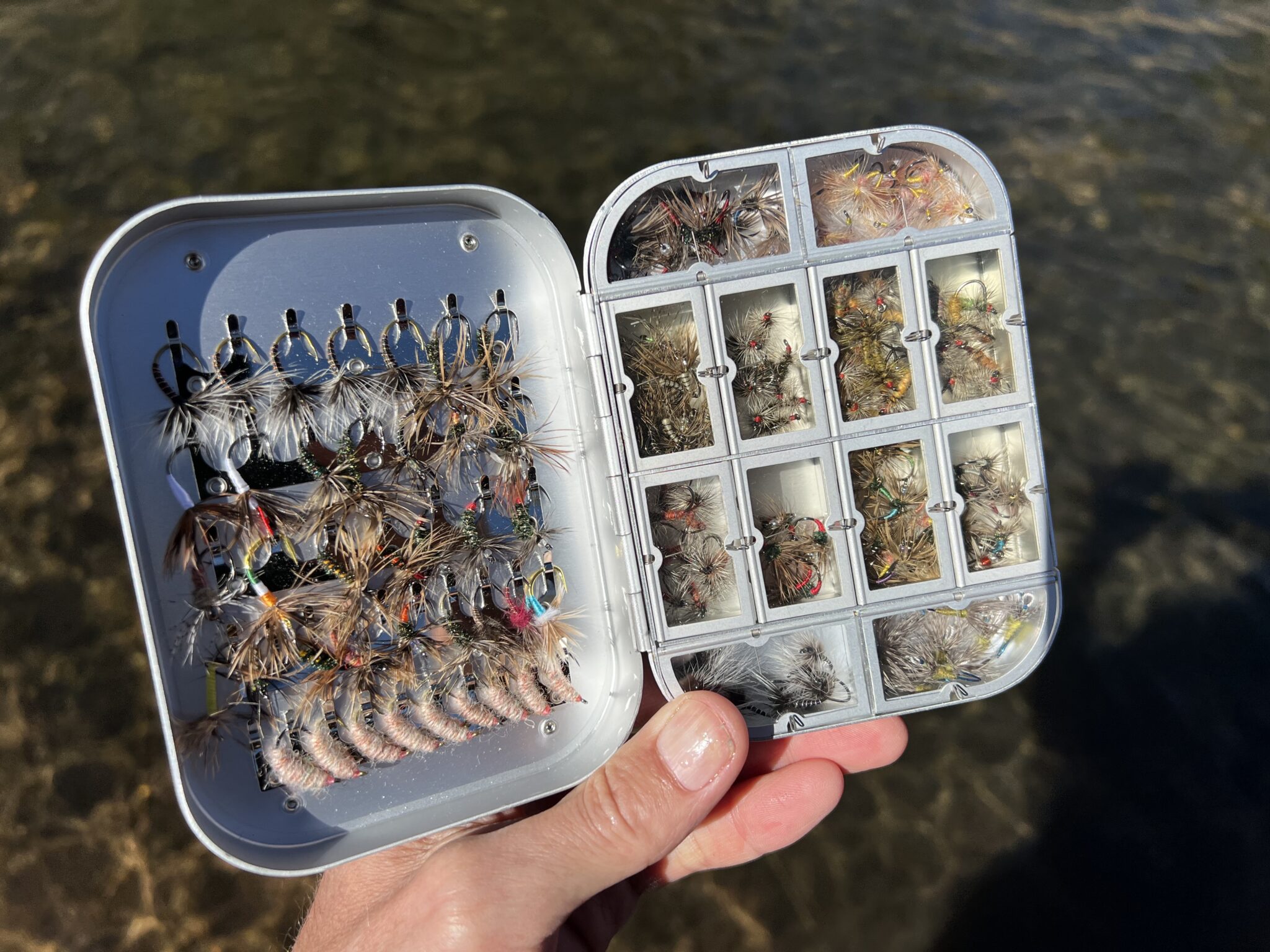 When I first started fishing tenkara, I didn't give much thought to traditional tenkara flies. The initial allure was really the tenkara rod itself and by default, I assumed that I would just use my standard patterns like the Elk Hair Caddis, Stimulator, Bead Head Hare's Ear Nymph, and so on. And I did. And I caught fish.
That was enough to convince me that the rod worked, but eventually, either romance or guilt got to me. I wanted to catch a fish on a "real" tenkara fly.
But coming from a "match-the-hatch" background, these reversed-hackle flies seemed alien to me and I had no idea what to do with them. Back then, there wasn't as much information on tenkara presentation techniques as there is today. The few articles I could read were pretty vague and pretty much left me to figure it out for myself.
So, I tried. And tried. And tried. And I caught nothing. After every fishless disappointment using a sakasa kebari, I basically surrendered and switched back to my familiar Elk Hair Caddis to redeem the day.
Eventually, I had what you might call an epiphany. Instead of using each precious fishing day to torture myself experimenting with these peculiar flies, what if I just fished with my regular confidence patterns first, caught a few fish, and then switched to a tenkara fly? If I did that, at least I'd have a few fish under my belt before being humbled by my ineptitude with a sakasa kebari.
The next few times I went out, I did just that. I told myself, "OK, let's catch some fish first, then try the tenkara fly." At first, I still caught nothing on the sakasa kebari. But it didn't matter because I was already relieved of the label of being "skunked". Then, after some experimentation with presentation, I caught a fish! And then the next time, 2 more! And so on. The balance soon shifted from fishing my standard patterns first to tying on a sakasa kebari first. I eventually realized that the tenkara flies didn't "work" before because I didn't believe they'd work. But once I gained confidence in them, everything changed.
These days, my first thought is to tie on a sakasa kebari–not an Elk Hair Caddis or Stimulator. Part of this is probably due to the massive amount of presentation information that's come out in the last few years.
Early adopters of tenkara didn't have the luxury of all the content that's out there now–we had to sort it out ourselves. And we've gone through all the paces every newbie will face moving forward.
So, if you're struggling to catch fish on tenkara flies, my advice is to try gradually transitioning to them as I outline above. Fishing should be fun first and foremost. But part of that fun is also to challenge yourself. Just don't let it consume your precious on-the-water time. Catch a few fish first, then give yourself a self-imposed challenge after. You might not achieve it on the first few tries, but when you finally do (and you will), it will be really rewarding. It has been for me.