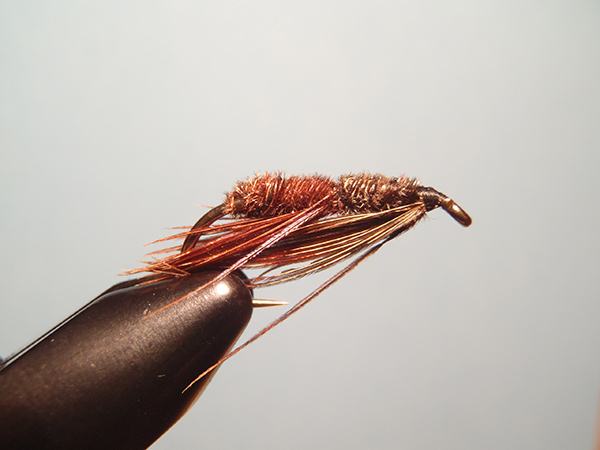 It's funny how easy it is to forget good fly patterns. I was recently reminded about a good pattern that I had fished years ago with a rod and reel but had forgotten about since starting tenkara fishing–the Teeny Nymph. This pattern was invented by venerable angler Jim Teeny in 1962 originally for for trout. But since then, it's proven itself as an effective fly for a multitude of species including steelhead, bass, bluegill, and even bonefish! I didn't know this but it's actually responsible for over 30 world-record catches. The fly is very simple to tie and very economical on materials. But I think the real secret to its efficacy is its vague impressionism.
Tied in different sizes and color, the Teeny nymph could represent a variety of prey. In smaller sizes tied with natural colors, it could represent mayflies, caddis pupae, or scuds. In larger sizes in black or yellow, it could represent a stonefly or leech. Tied in a larger size in pink, it could become a shrimp for saltwater species. Simply put, the Teeny Nymph is a shape-shifter that probably deserves a spot in every angler's flybox regardless of quarry or whether you fish tenkara or not.
Here are some versions I'm playing with. Notice I don't pay a lot of attention to proportion or making a "clean" looking fly. This is a down-and-dirty quick tie that just needs to look buggy.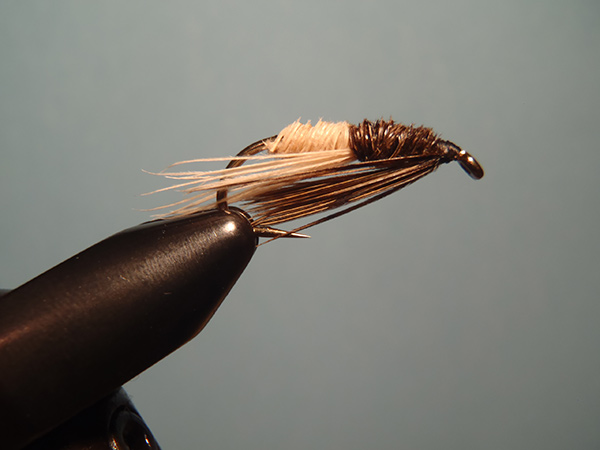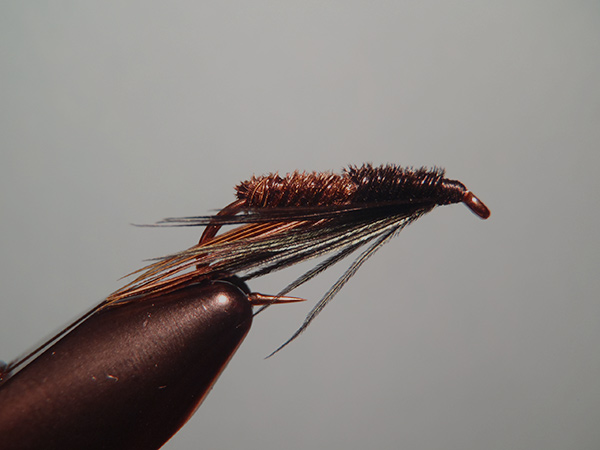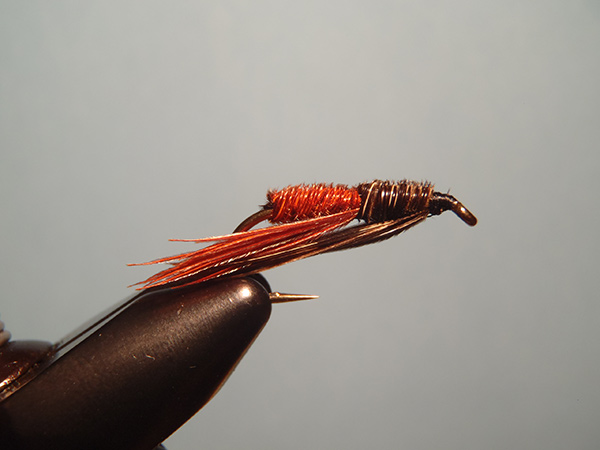 From a tenkara perspective, this fly fits the philosophy perfectly. It's as simple and as versatile as a sakasa kebari. You can dead drift it, swing it, pulse it, fish it in different stages of the water column, etc. Like a sakasa kebari, you could leave this fly on all day and fish it multiple ways without cutting tippet once.
The fact that it's so easy to tie also makes it expendable. Any tier could crank one out in just a handful of minutes. This means you're not going to hesitate throwing your fly into a spot where you know there's a fish but where you also know there's a likely snag. That gives you an advantage over the last guy who looked  at that hole and skipped it because he didn't want to risk losing his $4.50 fly.
Jim Teeny may not be a tenkara angler, but he is a one-fly angler. This is this only pattern he's fished with for 40+ years!
Normally, I'd be tempted to point out some stat like the fact that Teeny has been fly fishing longer than I've been alive and so that intrinsically gives some credibility to his design. . But this pattern doesn't need that validation. I've got empirical evidence that it's a confidence fly just as much as the Killer Bug. I just need to re-introduce it to my tenkara fishing.
Here's the backstory and how to tie it …
While the fly itself is simple to tie (just pheasant tail fibers and thread) there's still plenty of room for experimentation. While I prefer natural pheasant and black thread, here are a few other ideas to play around with:
Try different colors of dyed pheasant tail. Maybe even two different colors per fly. The front half could be one color and the back could be a different color.
Use bright colored thread to create a "hotspot" at the head.
Add a lead underbody to help the fly sink
Use copper wire as ribbing on the body to give it segmentation
Rib it with a thin strand of mylar to give it some flash
Here are some other variations Teeny ties:
Simple flies don't have to be boring ties. There's always room to play around with different materials, colors and styles. Give the Teeny Nymph a try. You might be surprised with what you can do with a little imagination, one feather and some thread.
Like this article? You might also like these ...