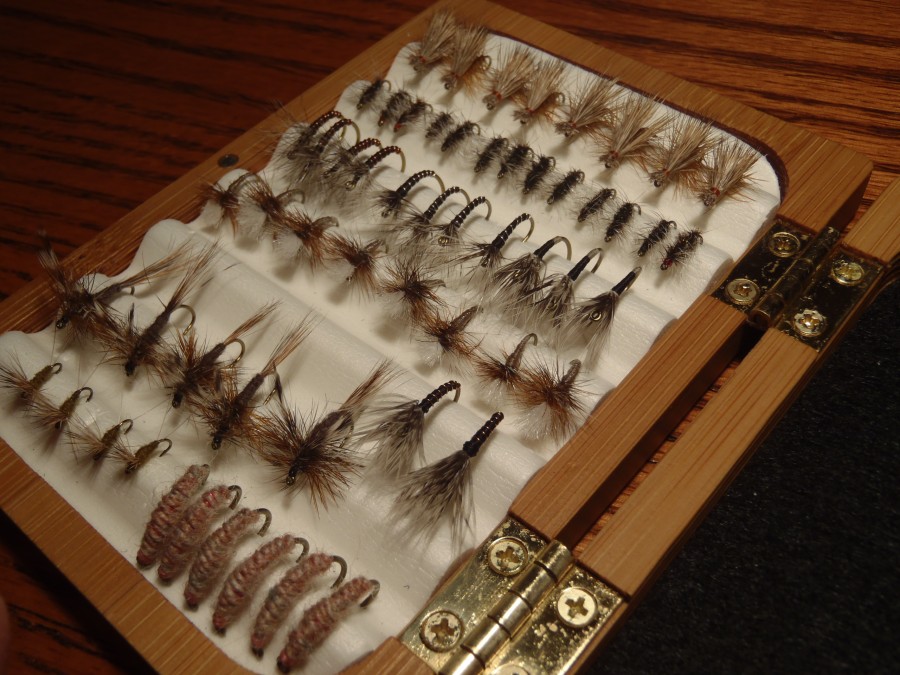 I've mentioned on many occasions that I don't adhere to the tenkara "one fly" approach simply because I would quickly get bored tying the same pattern over and over again. To me, fly tying is as much fun as fly fishing and the monotony would ruin one of my favorite aspects of the sport. So, since I started my tenkara career, I've been more of an "any fly" angler, tying on whatever strikes my fancy after lifting the lid on my fly box, but still tying multiple patterns. That's allowed me to be unburdened by the "match-the-hatch" obsession while still affording me creative freedom at the vise. And so far, it's worked well for me.
But an interesting idea came to me the other day that I don't think I've seen discussed anywhere. What if instead of committing to a single signature pattern or adopting a more agnostic approach to fishing just a handful of "confidence patterns", you committed to never tying the same fly twice? Literally. Every pattern you tie is 100% unique and never to be repeated. I call it the "Heraclitus-fly Approach" (named after the Greek philosopher who said, "you can't step into the same river twice").
It seems to me that that would be taking the "any fly" approach to its ultimate logical conclusion since you couldn't rely on the benefit of prior experience with a particular pattern. It would be like hitting the reset button with every fly you tied.
I'm not sure I could ever adopt that philosophy, but it would be an interesting experiment–one that would truly put an angler's skills to the ultimate test.
Thoughts? Would you ever try this approach?
Like this article? You might also like these ...