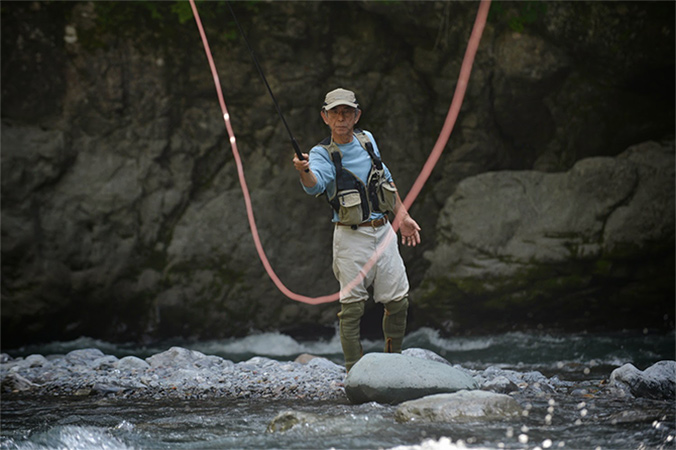 Masami Sakakibara (AKA Tenkara no Oni) is coming to the U.S. next month for the first ever Oni Tenkara School! In case you don't know, Tenkara no Oni is widely regarded as the most skilled tenkara caster in the world and has a huge following in Japan. This is an unprecedented event and a once-in-a-lifetime opportunity to learn from a living legend (unless you want to travel to Japan).
The class will focus on both intermediate and advanced tenkara techniques over the course of 3 days; June 13-15 in Salt Lake City and is sponsored by the Tenkara Guides. While most of us probably learned the majority of what we know about tenkara online, there is no substitute for hands-on training with a true expert. For the price of a couple of tenkara rods, you will gain a lifetime of knowledge.
Space is limited to 20 people and at the time I'm writing this, I happen to know there are only a few slots left, so sign up now to guarantee your spot. For more information and to register, visit the Tenkara Guides website.