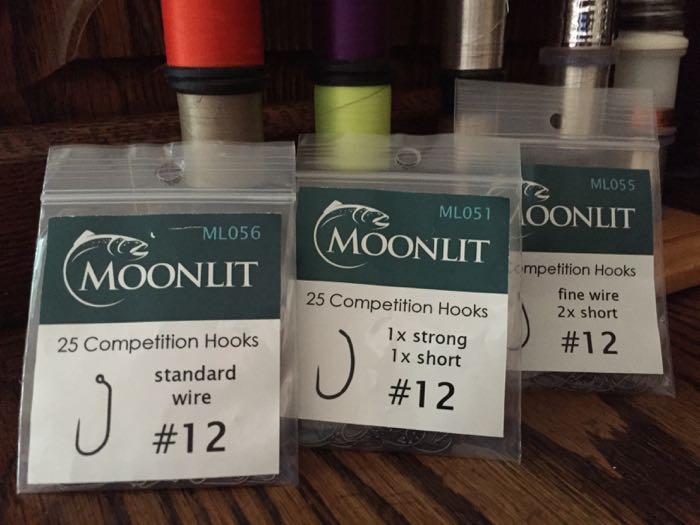 As a fly tyer, I've always appreciated a good hook. I've tried a lot of them over the years and (as anyone else who ties) definitely have had my favorites. As with pretty much everything else in fly fishing, technology and engineering have made everything better in some way. And hooks are no exception. They've gotten sharper, stronger, and stealthier since I tied my first fly.
I've been playing around with the new Competition Hooks from Moonlit Fly Fishing and am really happy with them. Here's why …
They're barbless. I have been an advocate of barbless hooks for probably 20+ years and think that they're not merely gentler on the fish, but actually increase hookset rates. And that goes for saltwater fish too–not just trout or panfish. People look at me like I'm crazy when they see me crush down on the barb on a tarpon or bonefish fly, but here's why I think it's better to fish a barbless fly than barbed.
They have a really nice black nickel finish. I can't prove it, but I think black nickel is a stealthier color than the traditional bronze and blends in well with most substrates to camouflage the hook point. Or, maybe it just looks more appealing to me at my vise.
They come in a good variety of sizes and shapes. I think my favorite for the flies I typically tie is the ML051 1X Strong 1X Short. It's basically a scud hook but perfect for sakasa kebari. Though they offer other styles including a jig hook.
They're an excellent value. Check out the price for a 25 pack of hooks.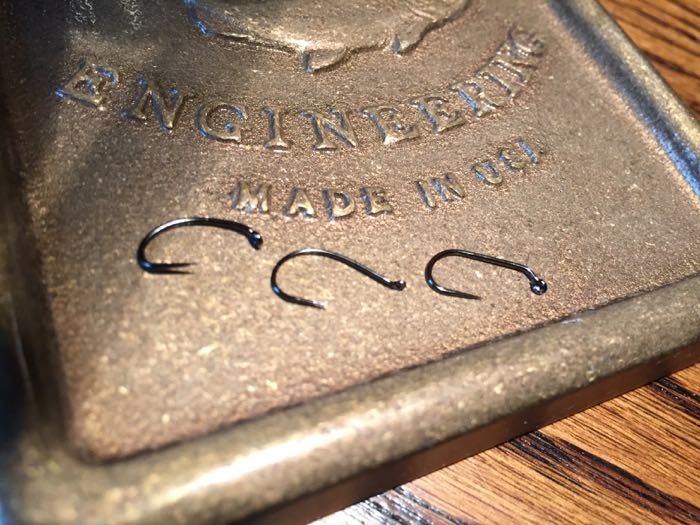 Sorry for the bad photos. I lost my macro camera during the move and am relying on my iPhone until I can find it. But these are great hooks and worth giving a try. I've never really been interested in the who jig hook phenom. I guess I was somehow philosophically opposed to them in fear of crossing the border between "lure" and "fly fishing". But now that I've got them in my hands, I have to say I'm tempted. We'll see.
Like this article? You might also like these ...