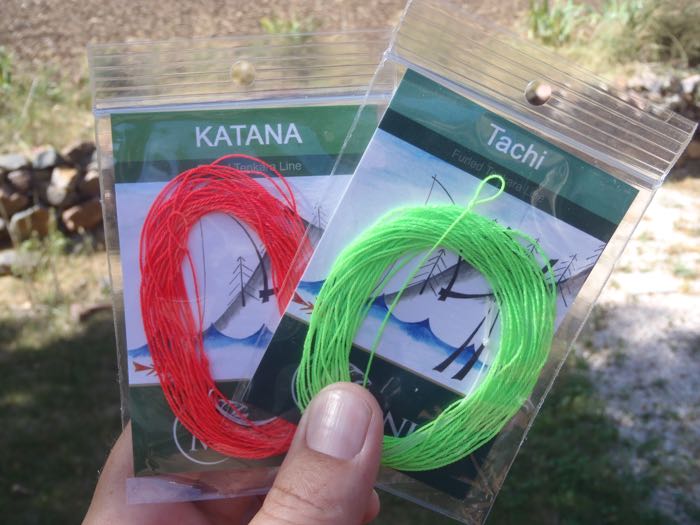 In my last post, I wrote about some new hooks from Moonlit Fly Fishing. Moonlit isn't a tenkara-specific company. They mostly sell conventional fly rods, leaders and accessories, but seem to be increasing their offering of gear relevant to the tenkara angler–and they're doing it well.
I recently received two of their lines, the Katana and the Tachi. Both are hand furled and are extremely high quality–something I've come to expect from Mooonlit. Yet, they have slightly different personalities.
The Katana
This line is meant to make more delicate presentations and is best used with softer tenkara rods. Since I've already reviewed this line, I'm not going to go into a deep dive here. But I wanted to note that the original line I got was camo and this new one is high vis red–and it is REALLY high vis. You can read my original review of the Katana here. I will tell you though that the quality seems even better than the one I reviewed a couple of years ago.
The Tachi
This is a line that's new to me. While the Katana is meant for more delicate presentations and unweighted flies, the Tachi is more of an all-around line, capable of throwing bead heads and larger or more wind-resistant flies. It has a really nice turnover and I'd recommend it for the beginning tenkara angler over the Katana. It's just easier to cast. If you want just one line to do everything and need a little more punch, the Tachi would be a good choice.
The Trim
One thing I admire about Moonlit, is that they pretty much allow you to completely customize your line as if you were choosing the details of the trim on your new car at the dealership. Both lines are available in every increment from 9 to 20 feet. You can choose if you want a shorb loop or a tippet ring at the business end (a micro swivel is also available on the Tachi) and on the Katana, you can choose between a medium or a light diameter. I got the light version with a shorb loop for a simple loop-to-loop connection …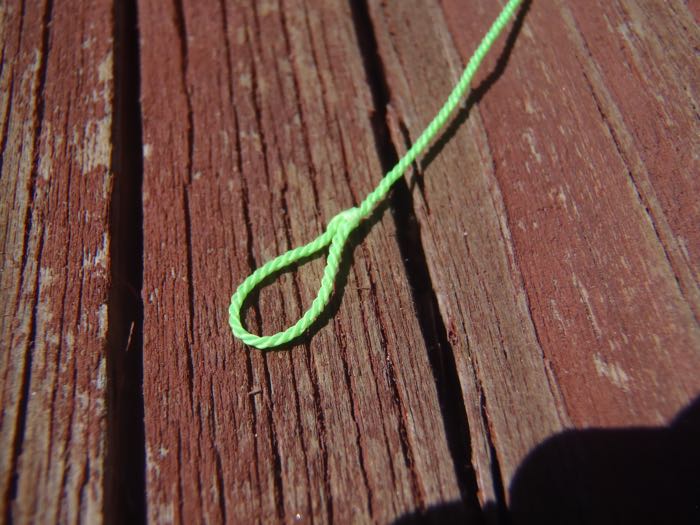 Both lines have a Dacron loop at the but end for an easy girth hitch connection …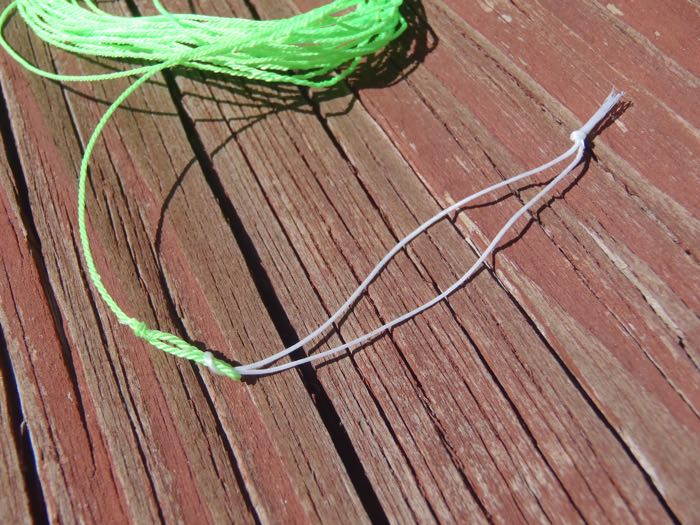 And, they come in a variety of colors. Whether you want a stealthy camo, or a high-vis orange, they've got you covered. The Katana also has a hybrid option with a camo main line and a chartreuse tip for better strike detection. I got the high-vis orange and chartreuse–mostly because as I get older, my eyes are failing me and glare on the water seems to becoming a bigger and bigger issue.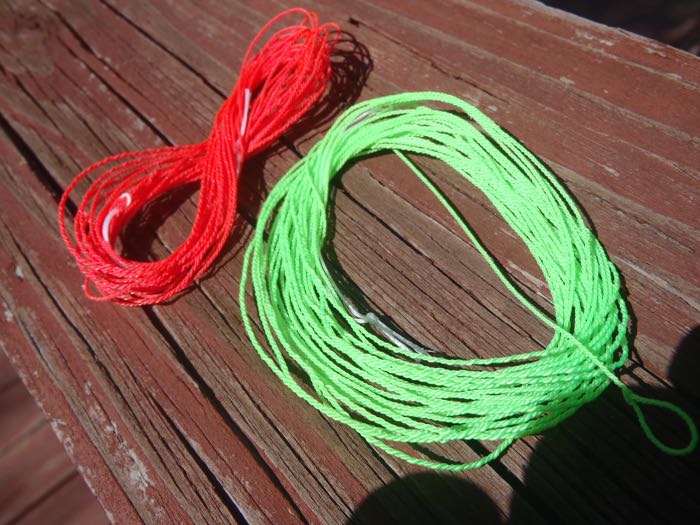 Conclusion
Even though Moonlit Fly Fishing isn't a "tenkara only" company, I think the owner, Brandon Moon, "gets it" and is adept at translating his skills in producing high quality conventional fly fishing gear to what tenkara anglers want and need. I think every tenkara angler today should keep Moonlit on their radar. Because with their innovation, capabilities, and fine craftsmanship, you never know what they're going to come out with next. It might just be something we didn't even know we needed.
Like this article? You might also like these ...