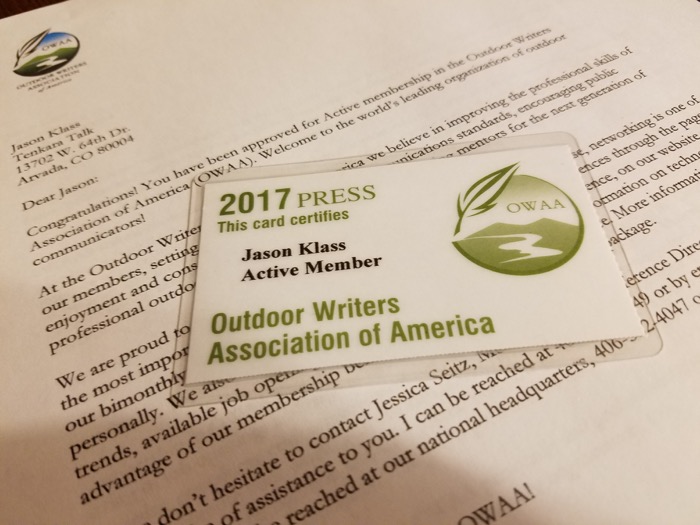 Between this blog and my previous blog, Gear Talk, I've written nearly 1,000 articles on backpacking, snowshoeing, fly fishing, and tenkara. It's hard to believe looking back, but I consider it an accomplishment. For many years, I was pretty much writing in isolation–just doing my own thing and not really connecting with the outdoor writing community.  All that just changed as I was recently accepted as a member of the Outdoor Writer's Association of America.
The OWAA is dedicated to helping writers who love the outdoors promote their work and connect with others who share their passion. From the outside, it might look like maintaining a blog or writing a magazine article is easy. I wouldn't blame anyone for taking it for granted because they only see the finished product. But, it's actually a lot of work. And so it's nice to be able to get some support and form relationships with those who are doing it and "get it".
Since I'm so new, I haven't had a chance to really explore all the benefits, but one is a press card which I'm not entirely sure entitles me to anything (other than making me somehow feel validated). But I put it in my fishing wallet anyway.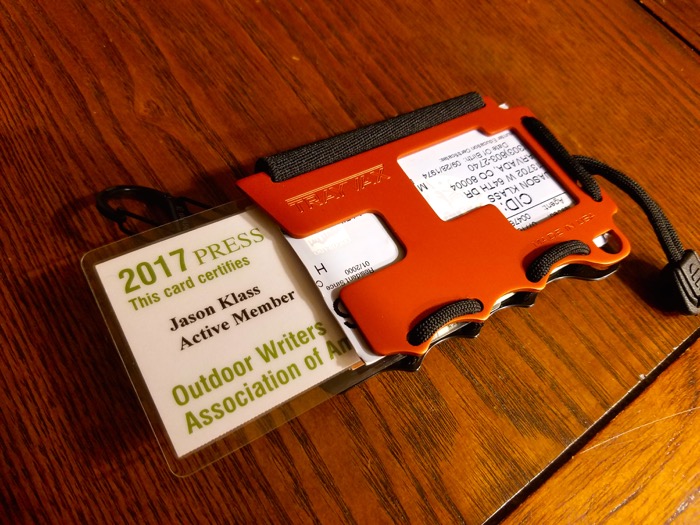 In my welcome kit, I also got a couple of issues of their bi-monthly print magazine. Supposedly, I'll be profiled in the next one as a new member.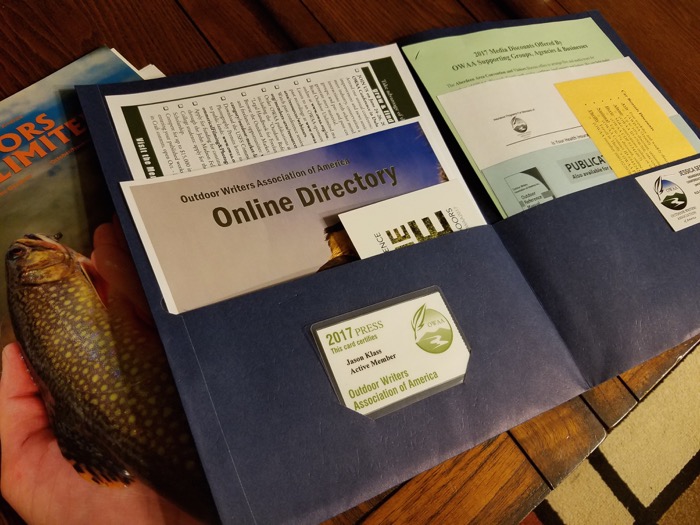 In my life, I have many roles: father, marketer, etc. But if someone were to ask me to define myself, my gut reaction would be to say, "I'm a writer". And as a writer, you can never have too many accolades, awards, or affiliations. So, I'm proud to call myself a member of the OWAA. And I feel that the fact that authors like myself, Tom Sadler, and Graham Moran are in the ranks, is just one more sign of the tenkara zeitgeist.