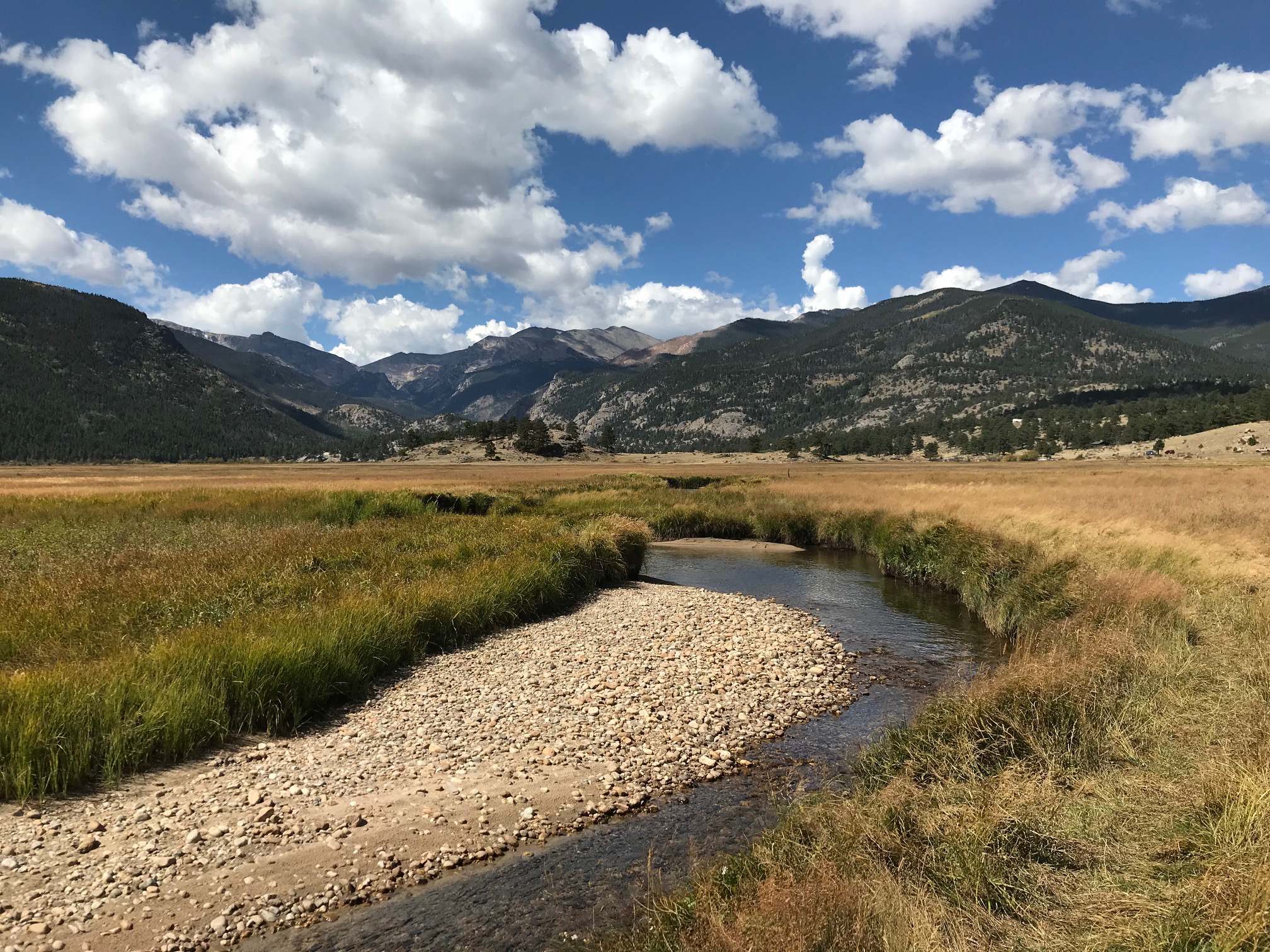 It's September and for me, that means one thing: IT'S HOPPER TIME! While most people here in Denver will be spending their Sundays watching the Broncos game, you'll find me pounding the banks of my favorite hopper stream: The Big Thompson meadow stretch in Rocky Mountain National Park. With its lazily meandering currents, deep pools, undercut banks and tall grasses, it's a hopper addict's paradise. Not to mention, the backdrop of Rockwell-worthy mountain scenery accompanied by a symphony of bugling elk.
I fish this section of the "Big T" throughout the year, but especially look forward to the fall hopper season. Anyone who has fished hoppers know why–they're big and easy to see, easy to fish, and the strikes are explosive! Fish love hoppers because they offer a lot of protein for the relative amount of energy expended to catch them. In terms of ROI, fish get the best bang for their buck by targeting hoppers.
While I love fishing hoppers, I've never been a fan of tying them. Mainly, this is because so many patterns call for spun deer hair to achieve the characteristic bulky heads of the naturals. Of all the tying techniques, spinning deer hair is my least favorite. It's messy, time consuming and I'll admit, I've just never been good at it (maybe I'm just too impatient). Of course, there are patterns that are easier to tie such as foam hoppers. And they work great, but I prefer to use natural materials rather than synthetics whenever possible. All-synthetic flies just seem to lack a soul to me.
So, I started researching hopper patterns that were effective, yet easy to tie and didn't involve spinning deer hair. It would need to have a few qualities that fish key in on …
Characteristics of a Good Hopper Pattern
A bulky body heavy enough to make the distinctive splash hoppers make when blown into the water
A bulbous head–just like the real thing
Good floatation
Prominent, bent legs
High visibility
Durability
Easy to tie
After some research, I didn't really find what I was looking for. But what I did discover is that it seems like almost every notable tyer has come up with their own version of a hopper–their own signature pattern. There's Dave's Hopper, Charlie's Hopper and Joe's Hopper (just to name a few). So, why not add my own to the litany?
At that point, an idea came to me. If you've been following me for a while, you've probably heard me mention the Balloon Caddis. It's my favorite caddis pattern and one of my favorite flies all around. I thought that I could tie a larger version of it and just add legs to form a reasonable enough hopper imitation that would meet all the criteria above while avoiding the drudgery of packing and sculpting deer hair. So I tied a few up, took them to the Big T to test out, and … they worked!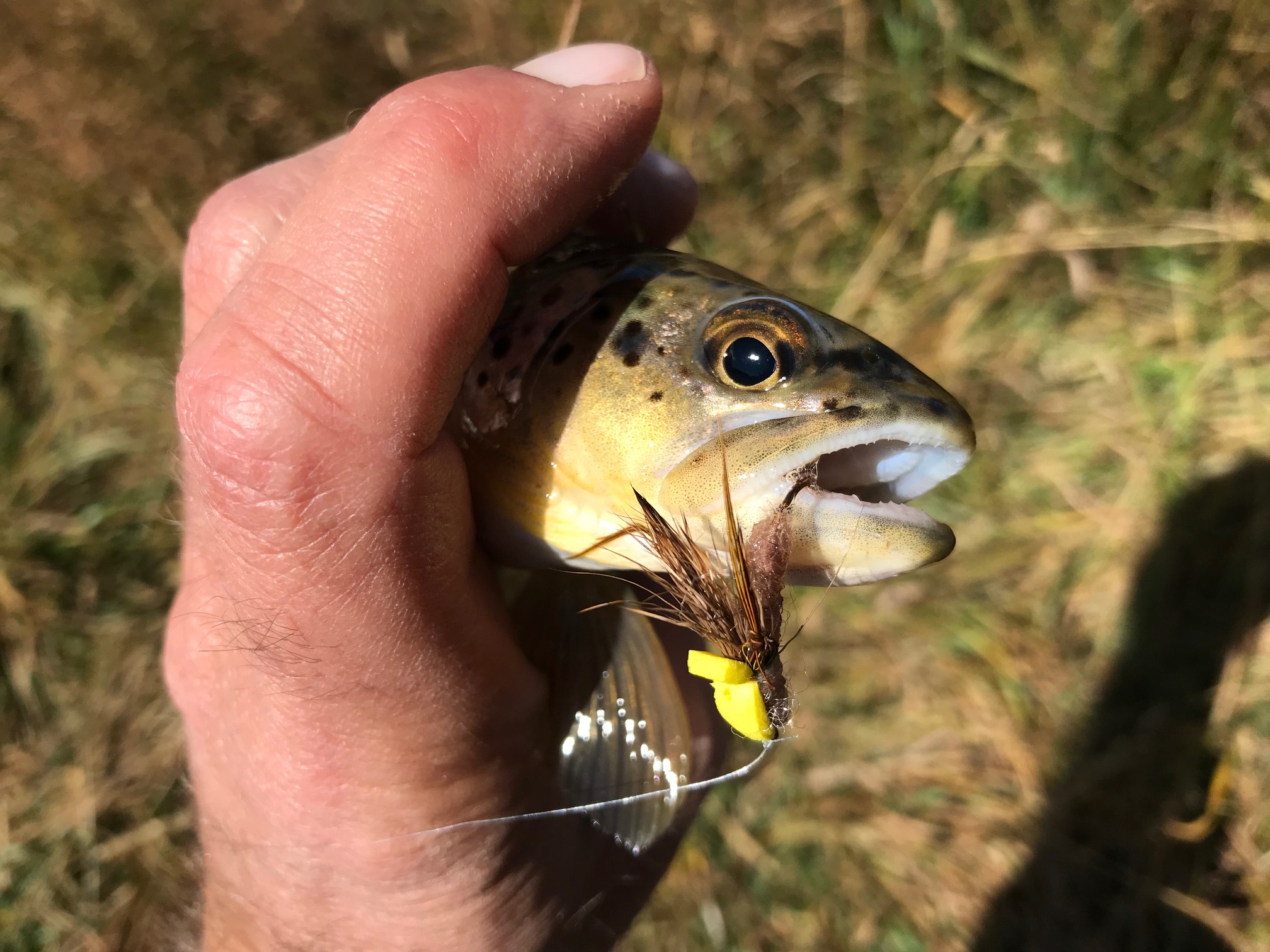 They didn't just "work", the fish were actually fighting over them. Whenever you sit at the vise and get inspired to experiment with a new pattern, there's always that mix of enthusiastic hope and nagging fear of failure. So it's a great feeling when the ultimate critics validate your virgin concoction.
Jason's Hopper Recipe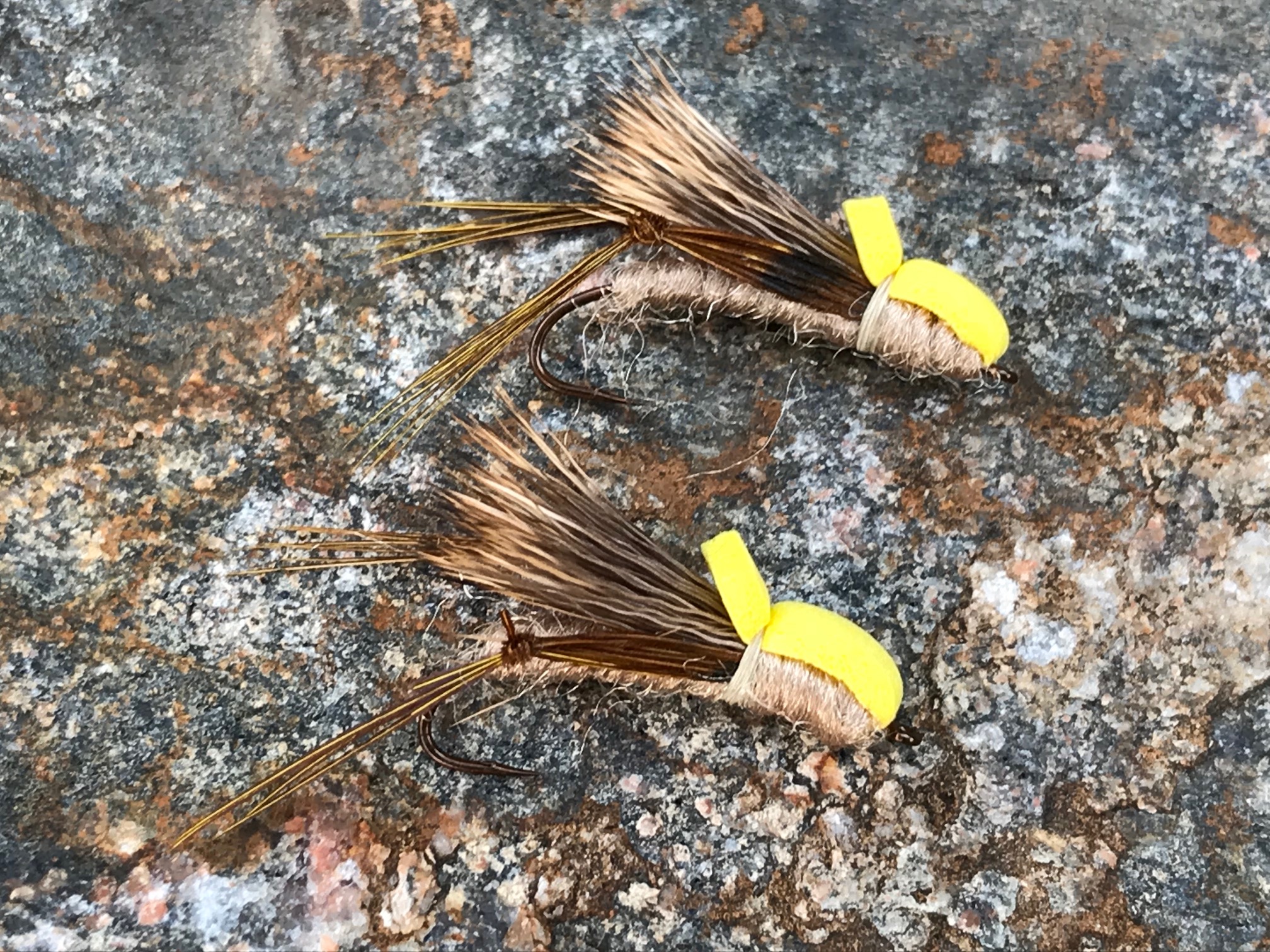 Hook: #8 3X Long Curved Nymph
Thread: Grey 6/0
Body: Tan Sparkle Yarn
Wing: Natural Cow Elk Hair
Legs: Knotted Pheasant Tail Fibers
Head: Tan Sparkle Yarn
Balloon: Yellow Craft Foam
Tying Notes: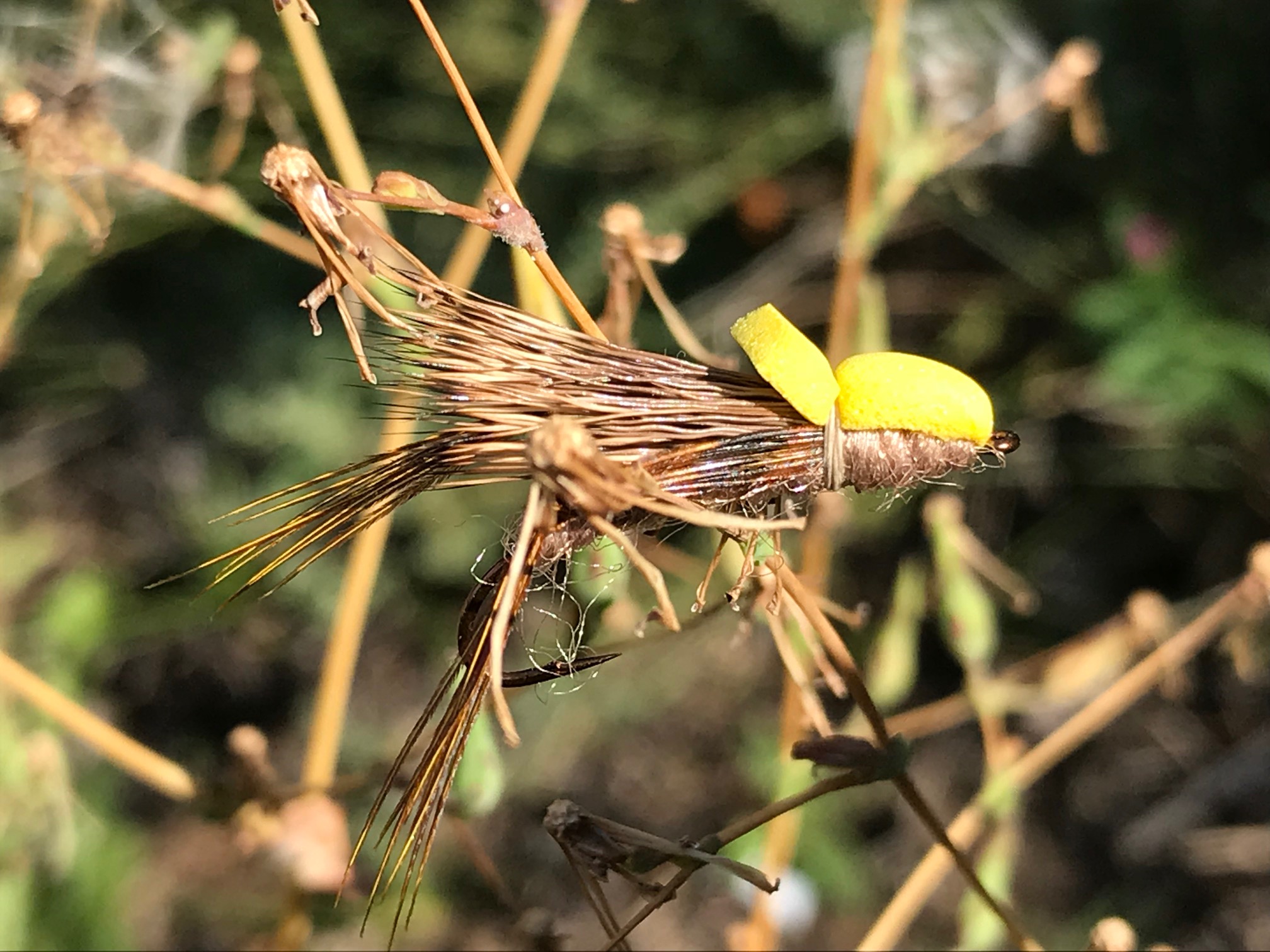 While I landed at least ten fish on this pattern, I got a lot of refusals–and I mean a LOT–maybe 30 or more. Fish would boldly dart out from their lairs in the undercut banks, chase it downstream, and then abruptly turn away in obstinate disapproval with all the conviction of a toddler snubbing broccoli. Unlike more realistic patterns like Dave's Hopper, mine is decidedly impressionistic. While it does have all the right qualities, it wouldn't win any prizes for realism. All of the refusals came in clear, calm water where the fish had the luxury of putting it under the microscope. And all the actual takes came in faster water or where the water was rippled by wind, thus obscuring it's lack of detail. So if you're looking for a masterpiece of mimicry that will fool a trout with a PhD in entomology, this isn't it. It's a blue-collar quick and easy tie that will cover a lot of water and hold up against the most savage attacks. Which is exactly what I was looking for.
Tips for Fishing Hoppers
No matter which pattern you use, there are a few general observations I've made over the years that seem to increase success when fishing hoppers.
Make a splash! Counter to what most of us have been trained to believe about presentation (i.e. focusing on making a delicate cast), in hopper fishing, you want to do the opposite. Real grasshoppers are clumsy sumo wrestlers compared to the gossamer mayflies, caddis and midges trout also encounter. When they get blown into the water, they make a distinctive splash that turns the heads of trout and calls to them like a dinner bell. So when you land your fly, give it enough force to announce itself to the fish and adjust it according to conditions–a harder splash for faster, deeper, or broken water, and a softer landing on smoother or shallower water.
Observe the 3-4 second rule. Today, every single fish that hit, did so 3-4 seconds after splashdown. Not one hit after 4 seconds. I literally timed it. My theory is that the splash (rather than appearance) is actually the main trigger and it's got a short shelf life. And looking back, I can't remember ever getting a strike on a hopper 10 seconds or something at the end of a long drift. Again, the splash is key. Don't waste time with a long drift. If they don't hit after 4 seconds, pick up your line and cast again.
Twerk it! Hoppers can't swim, but they try. When they land on the water, they're essentially helpless but that doesn't stop their instinct from "kicking in". They'll kick their powerful legs in vain to try to escape the surface, but can't get traction like they can on land. So sometimes, twitching the fly to mimic this behavior can trigger a strike. On a side note, I can't believe I just used the word "twerk" in a blog post.
The best places to fish hoppers are streams with grassy banks. And the best time to fish them is when it's windy and they're prone to getting swept into the water. But even if it's not windy, don't discount hoppers. They can still get knocked off overhanging tree limbs or will even suicidally leap into the water on their own. So even if you don't see a lot of naturals in the area, fish will eagerly jump at the opportunity of an occasional hopper when it presents itself.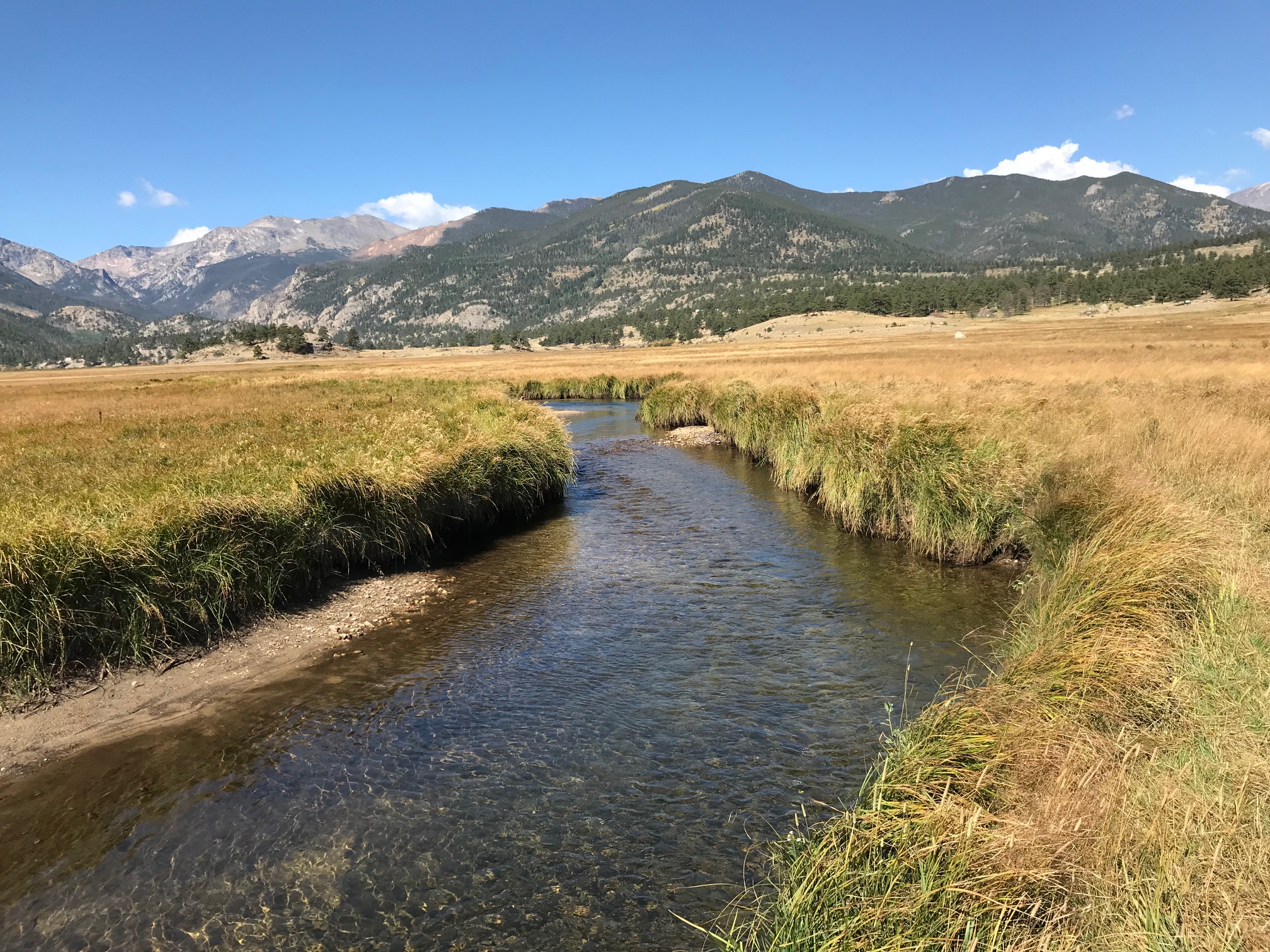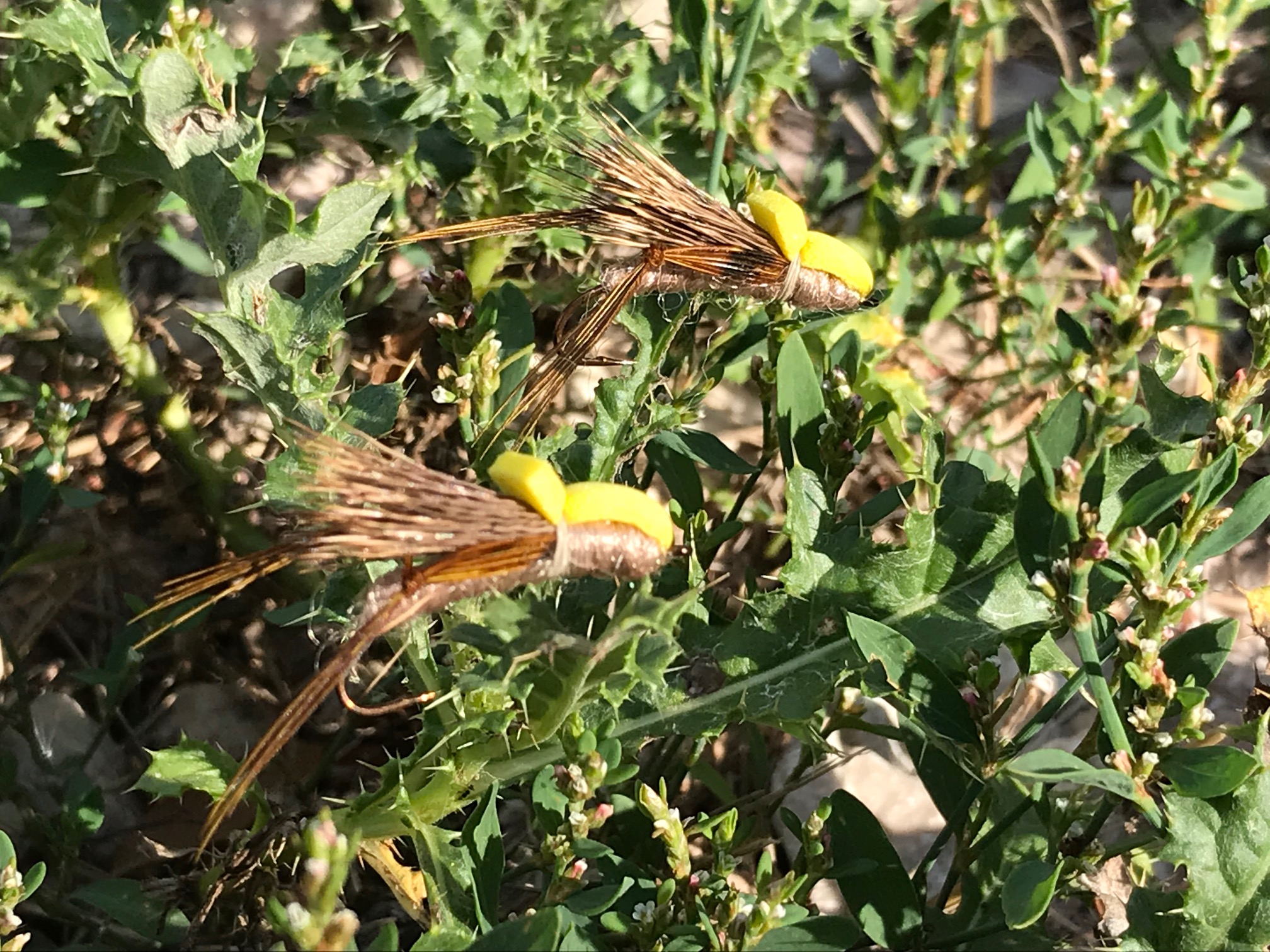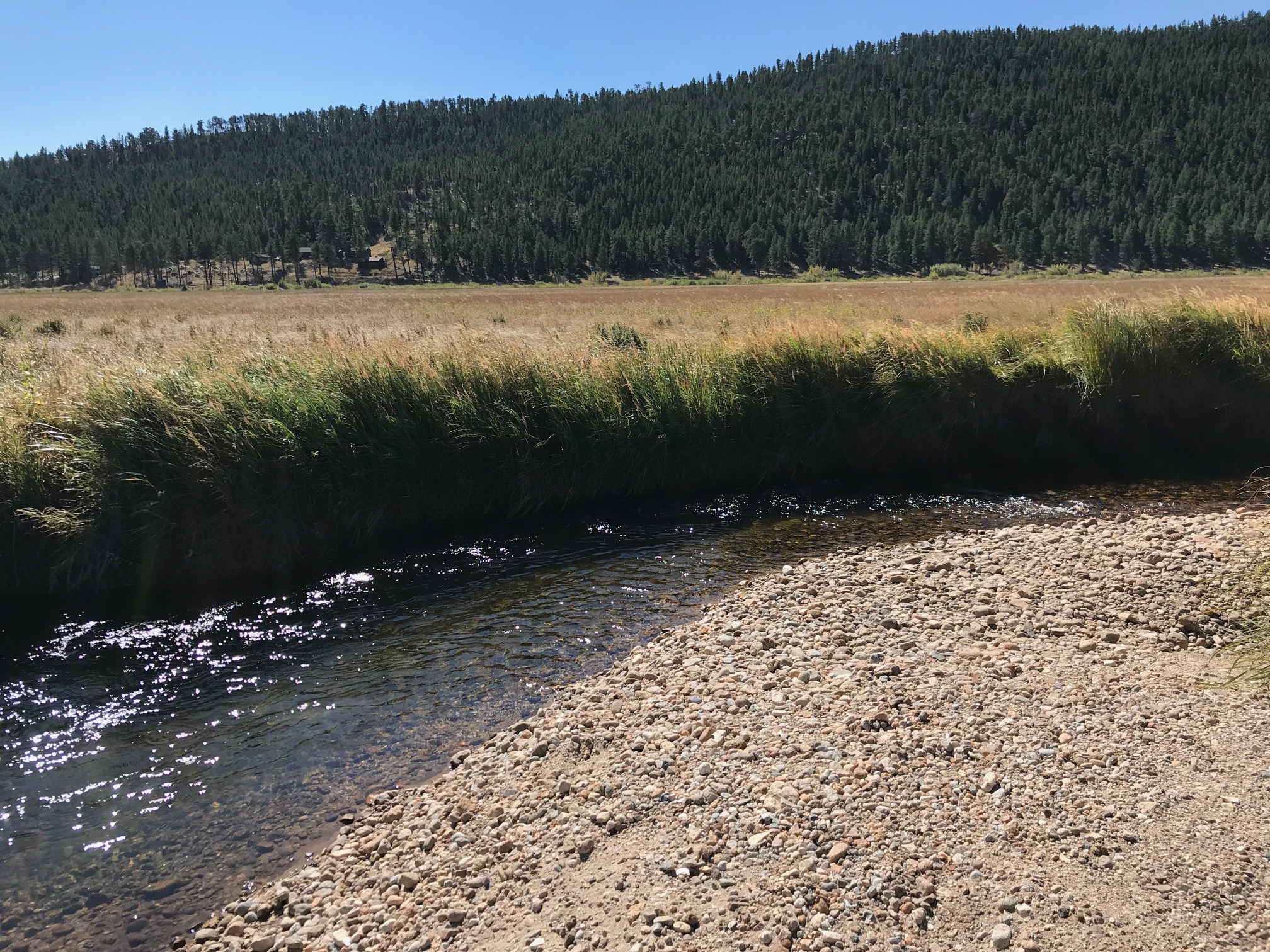 This isn't the best pattern out there, and it's certainly not my best creation, but with Jason's Hopper, I feel like I've completed my rite of passage as a fly tyer and it fits the bill for me. Of course I'll keep experimenting, but I think this one will get me through this year's hopper season. Happy hoppering to you!