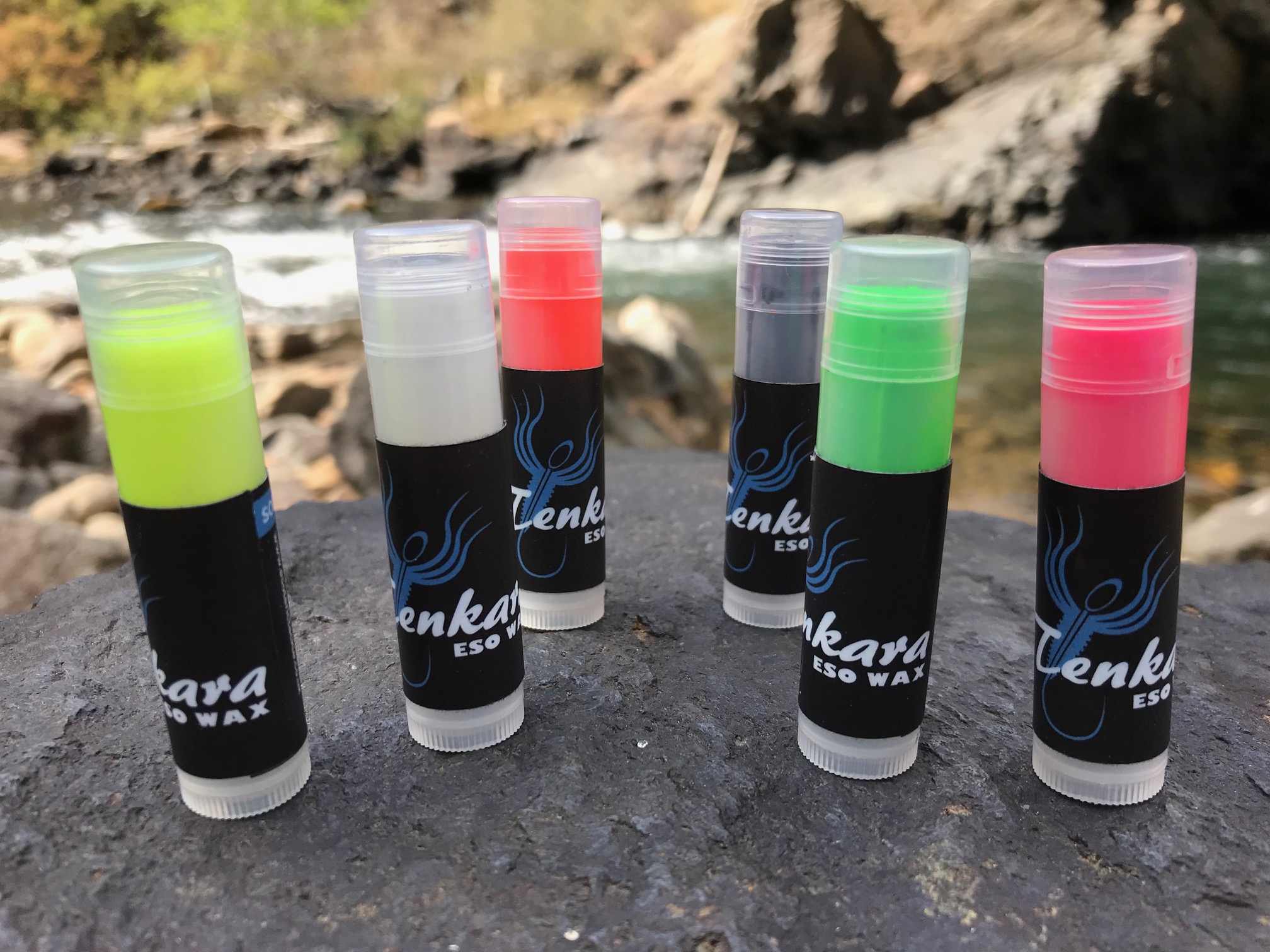 We've all been there before. You're fishing your favorite line and it's the perfect color for the spot you're on. You can see the tip perfectly and detect even the gentlest strike with ease. But then, things change. Maybe you move slightly upstream where the lighting conditions are completely different, or the sun suddenly disappears behind a cloud. And now, it's like your line just donned Harry Potter's invisibility cloak. You squint, shift your brim, and even try scanning for it with and without your sunglasses, but it's no use. In the back of your mind, you know that that other colored line you have in your chest pack would be perfect. But you really don't want to waste fishing time stopping to switch lines and re-rig. Wouldn't it be nice if you could instantly change the color of your line to perfectly match the present lighting condition without having to change the whole line–like a chameleon? That's the impetus behind the new Tenkara Eso Line Wax from Esoteric Tackle.
Eso Wax is a vi-vis wax that comes in a Chapstick-like dispenser that can easily be added to any tenkara level line to improve visibility. It comes in a variety of fluorescent colors to match any lighting condition (even black which is more visible against water with glare than brighter colors). It's easy to apply and to remove (simply wipe with a cloth) meaning you can change colors quickly, and then just as quickly change back.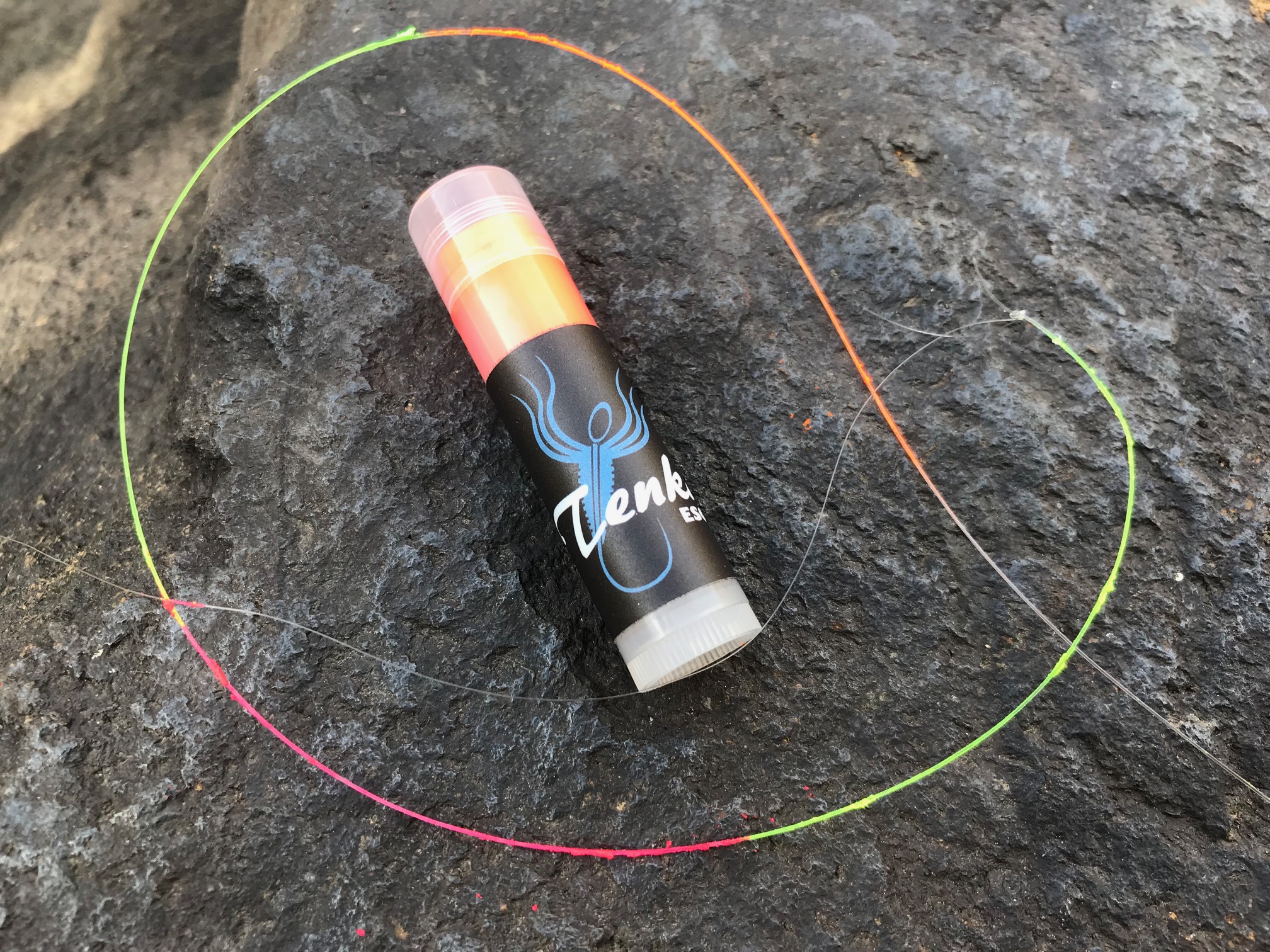 As someone with bad eyesight to begin with, this product is a godsend. This stuff is BRIGHT and I could always see the tip of my line with ease. After the first cast, I immediately thought, "why hasn't someone thought of this before?"
Advantages
As I mentioned, the greatest advantage is that you can instantly change the line color without changing the line.
You can make your indicator as small or as long as you want–you're not confined to a pre-determined length like you might be with a tied-on sighter.
You can add multiple colors to be adaptable in changing lighting conditions, plus the variegation between the different colors makes it easier to detect short strikes. In my opinion, the most versatile set up is alternating sections of the bright colors with sections of black in between.
The following pictures are not altered in any way but they really don't do the wax justice. In real life, the visibility is even better …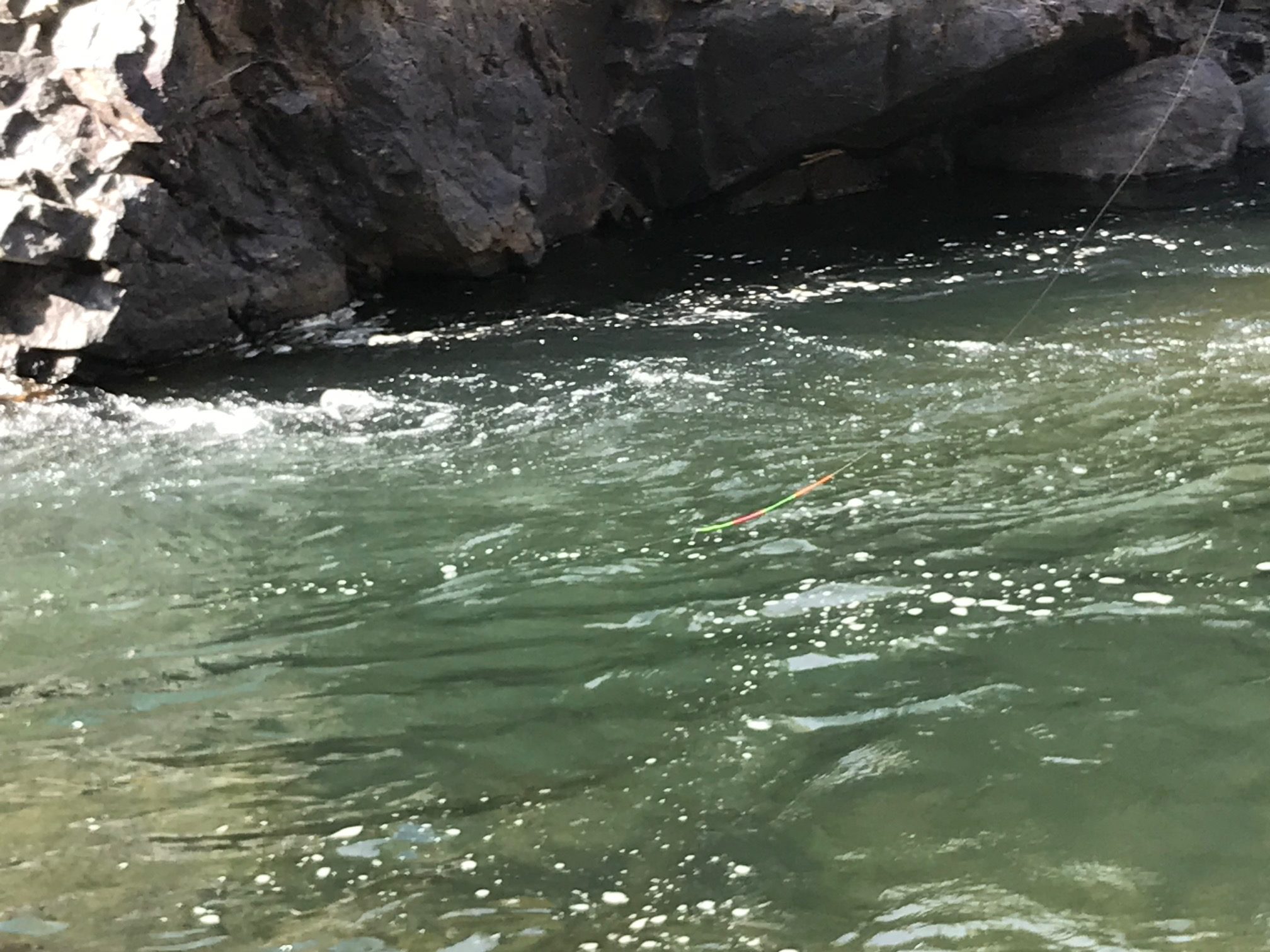 To get a truer test of the wax's visibility, I tested it with clear Yamatoyo fluorocarbon which would normally be nearly invisible to me …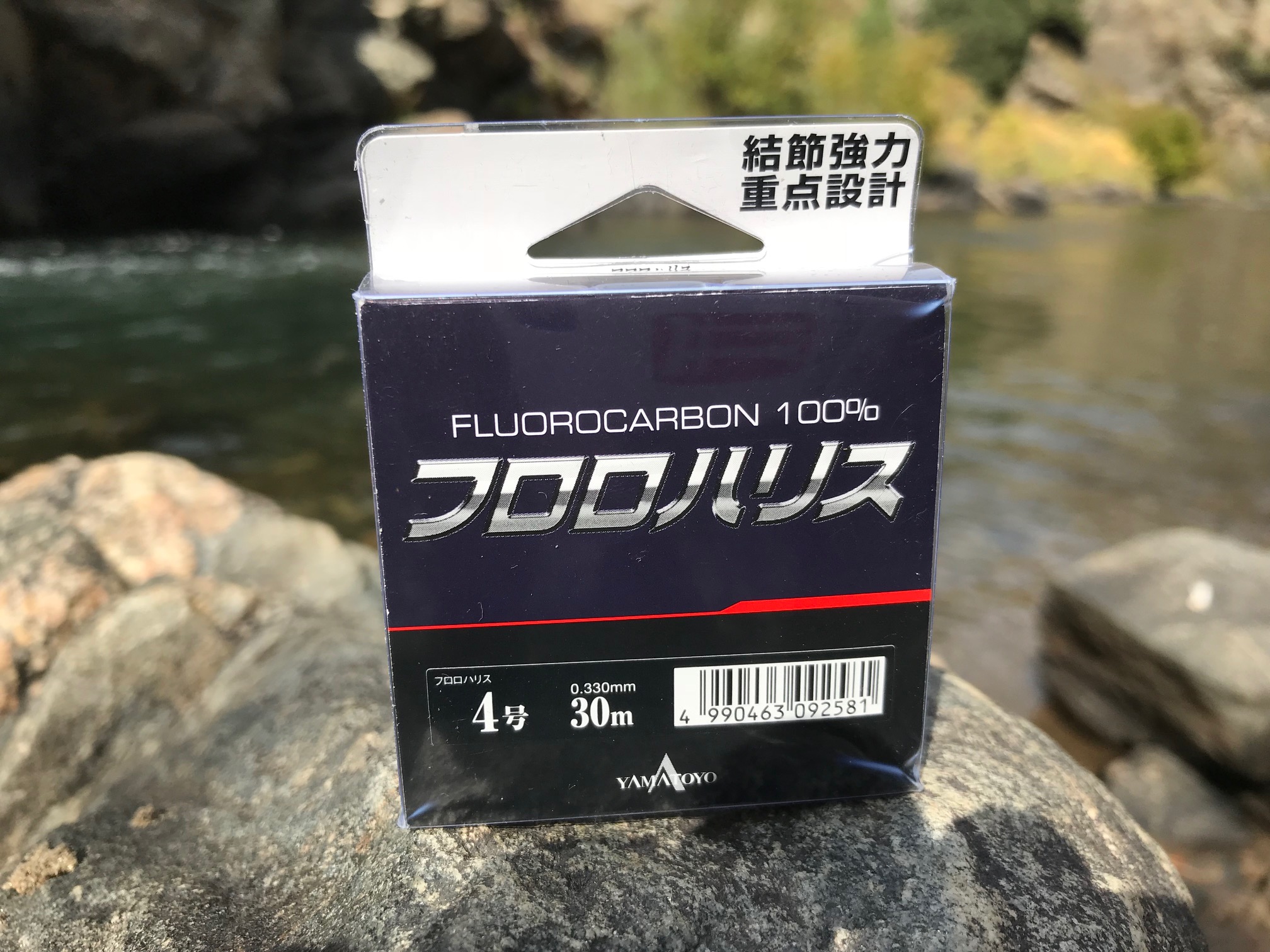 FAQs
I'll try to head off some questions you might have because they're likely some of the same ones I had before I got it in my hands …
Does it affect casting?
Nope. Any weight it does add is negligible and unnoticeable. And since it's soft (about the consistency of shoe polish), it doesn't impede the pliability of the line nor turnover.
Does it float or sink?
It doesn't sink per se in the sense that it will help you get your flies deeper. But it doesn't float either so it won't help your line stay on the surface. I'd call it a neutral density–it does whatever the line does.
Does it wear off?
I fished it for half a day without having to reapply, BUT, that is without getting it snagged in the trees or scraped on the rocks. It will rub off if it's scraped against something, but a quick 5 seconds to reapply will get you back in business.
Does it smell?
Not really. To me, it smells very slightly like Play-Doh. But it's not strong and I'm not sure it puts the fish off (it certainly didn't for me since I caught plenty of fish with it who didn't seem to mind).
Does it leave a residue on your hands?
Yep. But, it's easy to clean up–just wipe with a towel. I recommend doing this before you wind the line back on to your line spool. Honestly, I didn't even bother to wipe it off my hands and it just kind of wore off throughout the normal course of fishing.
Is it toxic?
Nope. It's safe for both you, the fish, and the environment.
Warning!
Do not, keep Eso Tenkara Line Wax in the same pocket as your Chapstick …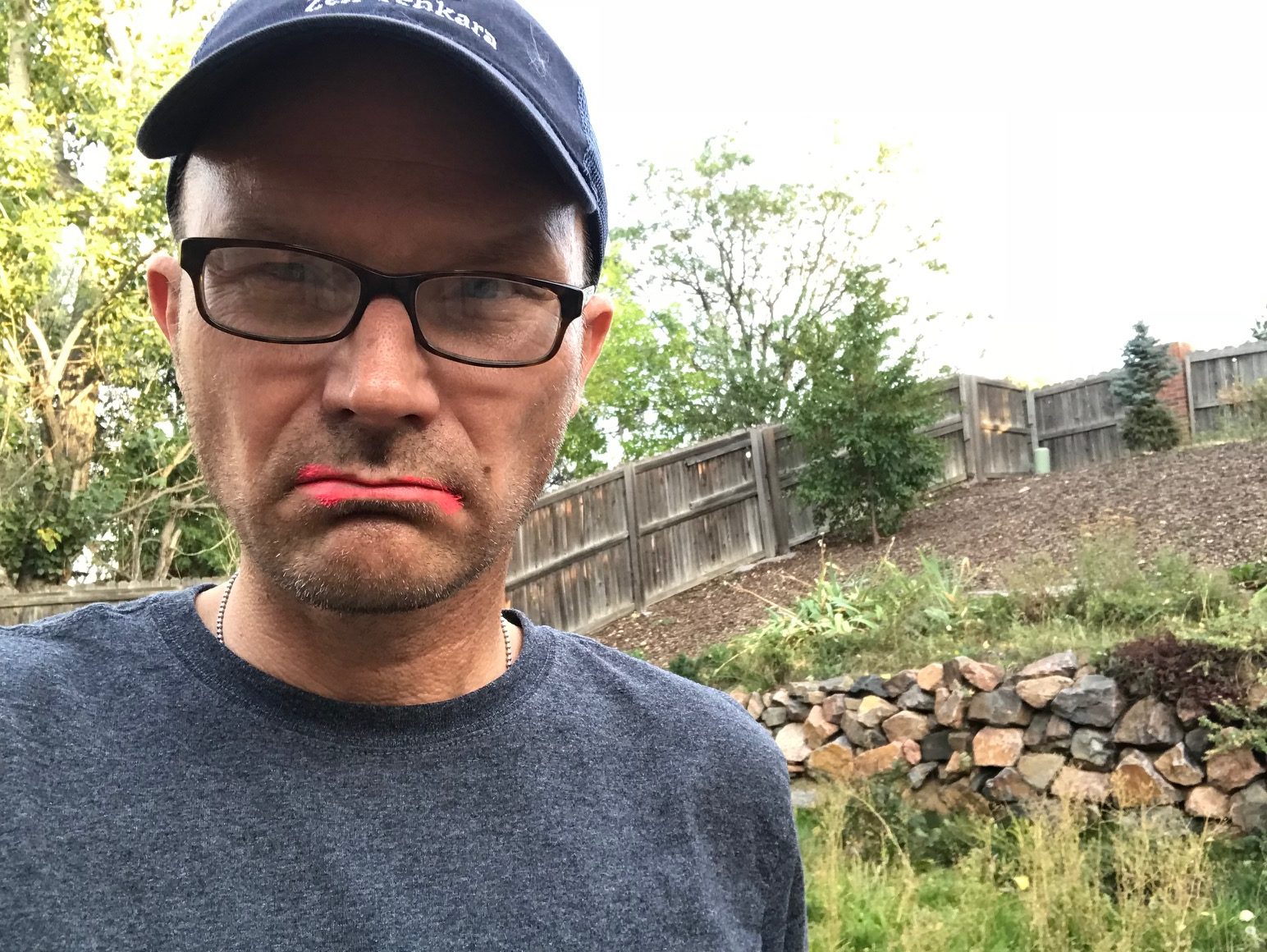 Bottom line … if you try this wax and can't see it, you'd better get to an ophthalmologist A.S.A.P. With the wide range of colors and ease of use, now, there's no reason to miss a strike again because of poor visibility. I'll be carrying at least two colors in my chest pack at all times from now on.
To read the backstory of the design theory behind Eso Wax, read their blog post here. To learn more, see a video of it in action, or order your own wax, visit the product page here.