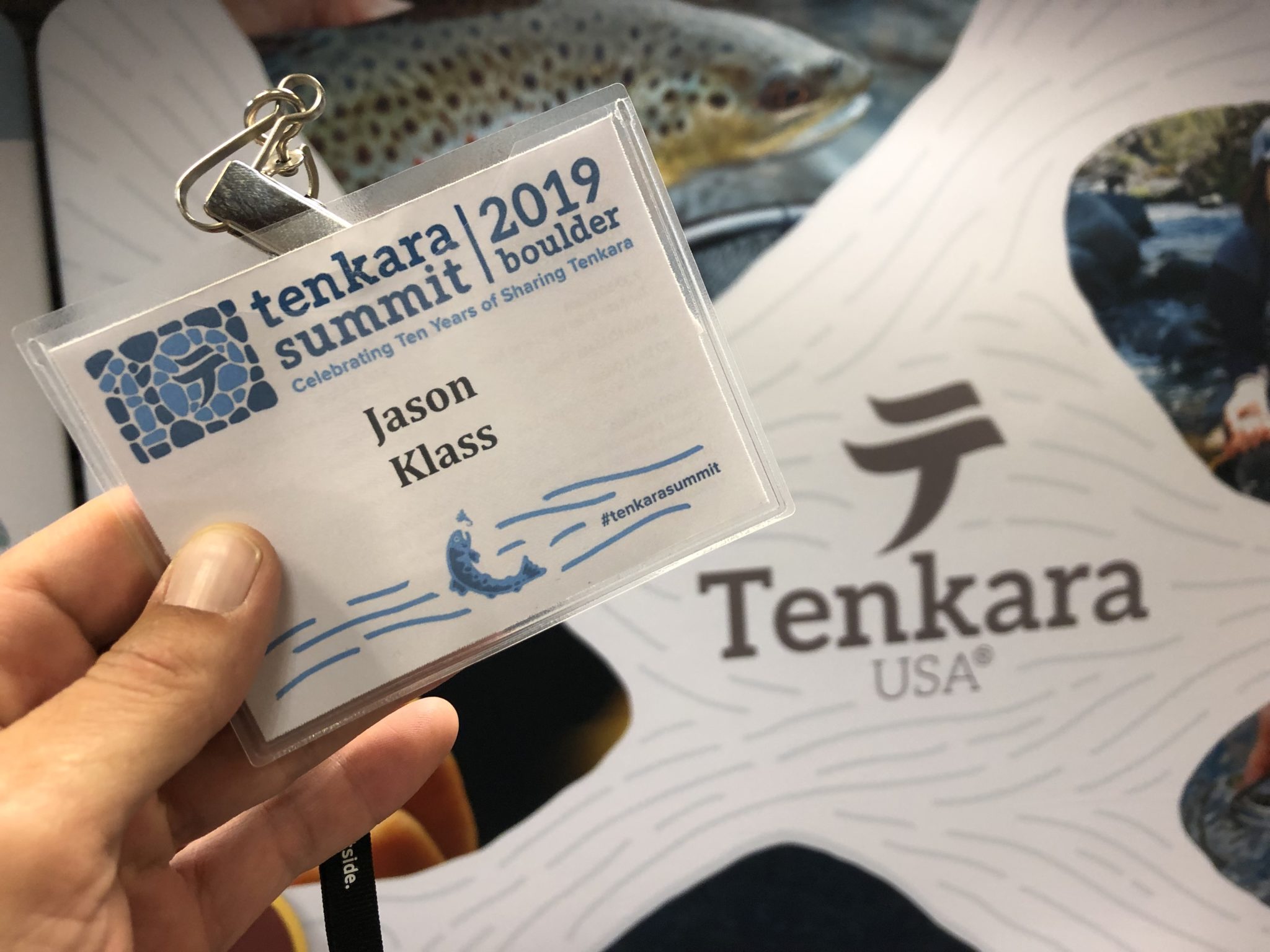 Well, I'm still "reeling" 😉 from this year's Tenkara Summit. Usually when I cover such events, I try to put together a cohesive recap for those who couldn't make it. But this year, it was quite intense and I'm not sure I'm up to that task. So instead, I'm just going to post a few random photos to give you an impression.
Mostly, it was because the human interaction preceded any kind of well-done media documentation. For one thing, I couldn't even get through the door. I planned on walking straight in, but I was relentlessly approached by someone coming up to me and telling me how much they liked the blog, which articles were their favorites, or people asking finer-point questions about something I've written. And I'm not going to lie. It felt amazing! Just to know that so many people take what I do seriously was a HUGE ego boost. And sometimes you need that. Just like a 25-fish day. THIS IS WHY I DO THIS!
So, instead of trying to cover the event like a thorough reporter from NPR, I'm just going to post a few photos with light commentary. This won't be representative of the depth of what actually took place, but as we love to say in fishing, "you should have been here yesterday" …
There were about 200 people in attendance, but it sure felt like a lot more.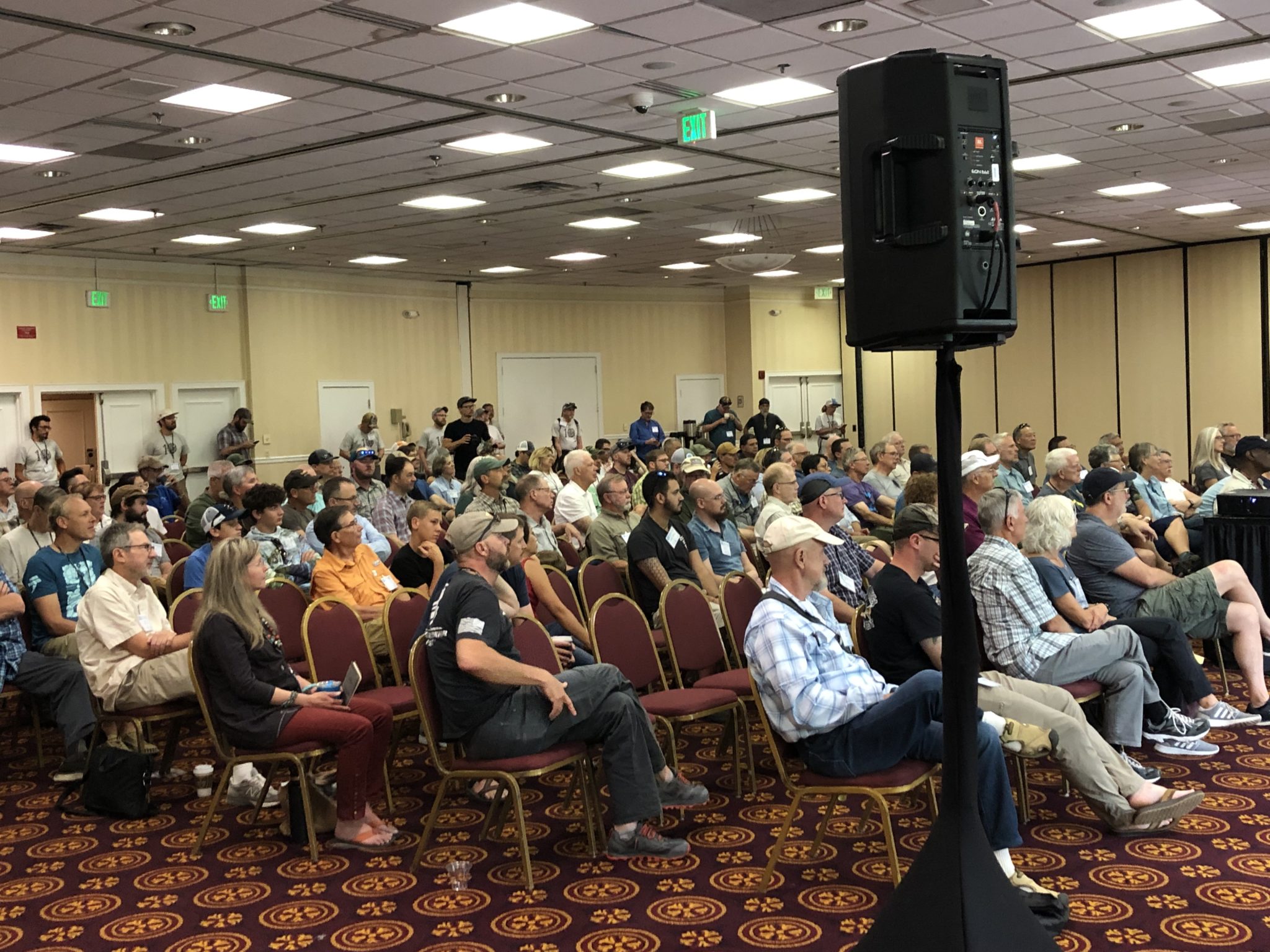 Daniel making the opening remarks …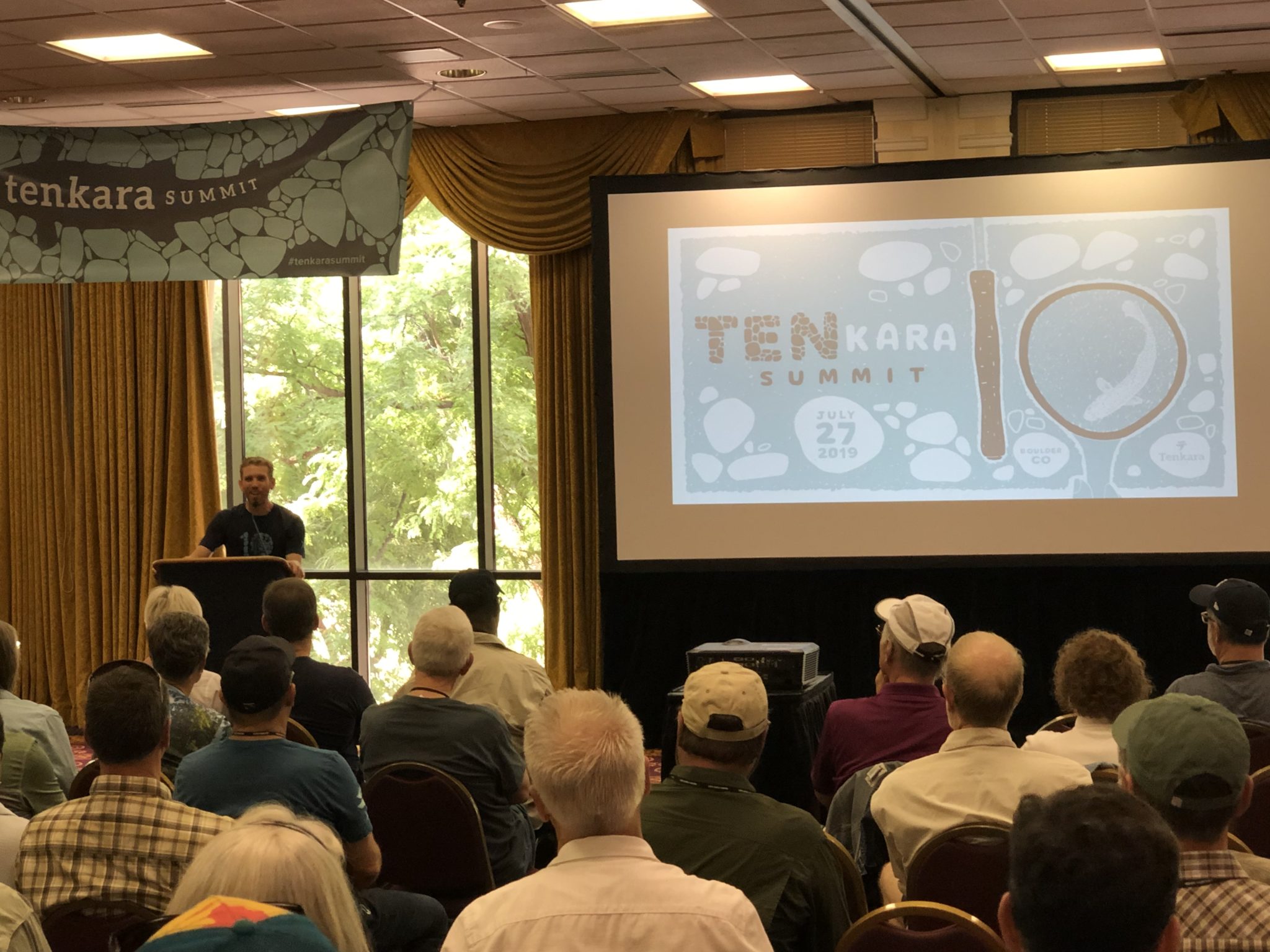 There were many great presentations, but my favorite was Morgan Lyle's presentation on "Simple Flies". You might assume that there isn't a lot to say about simple flies because they're "simple", and you'd be wrong. Morgan is not only a remarkable speaker, but he touched on points that even a seasoned fly tyer would find thought provoking. Whether you're a tenkara angler or not, if you tie flies, it would be worth your time to read his book Simple Flies.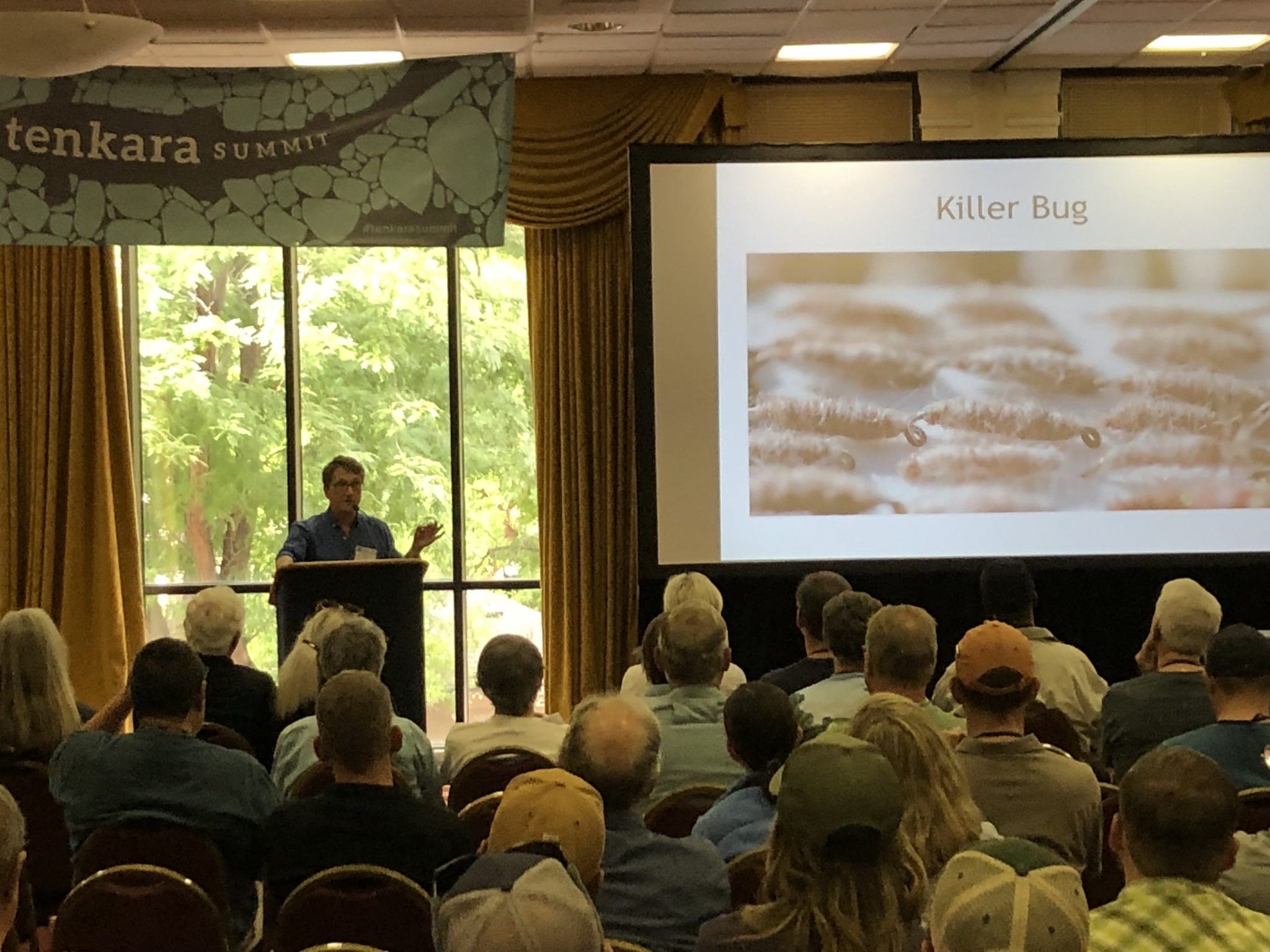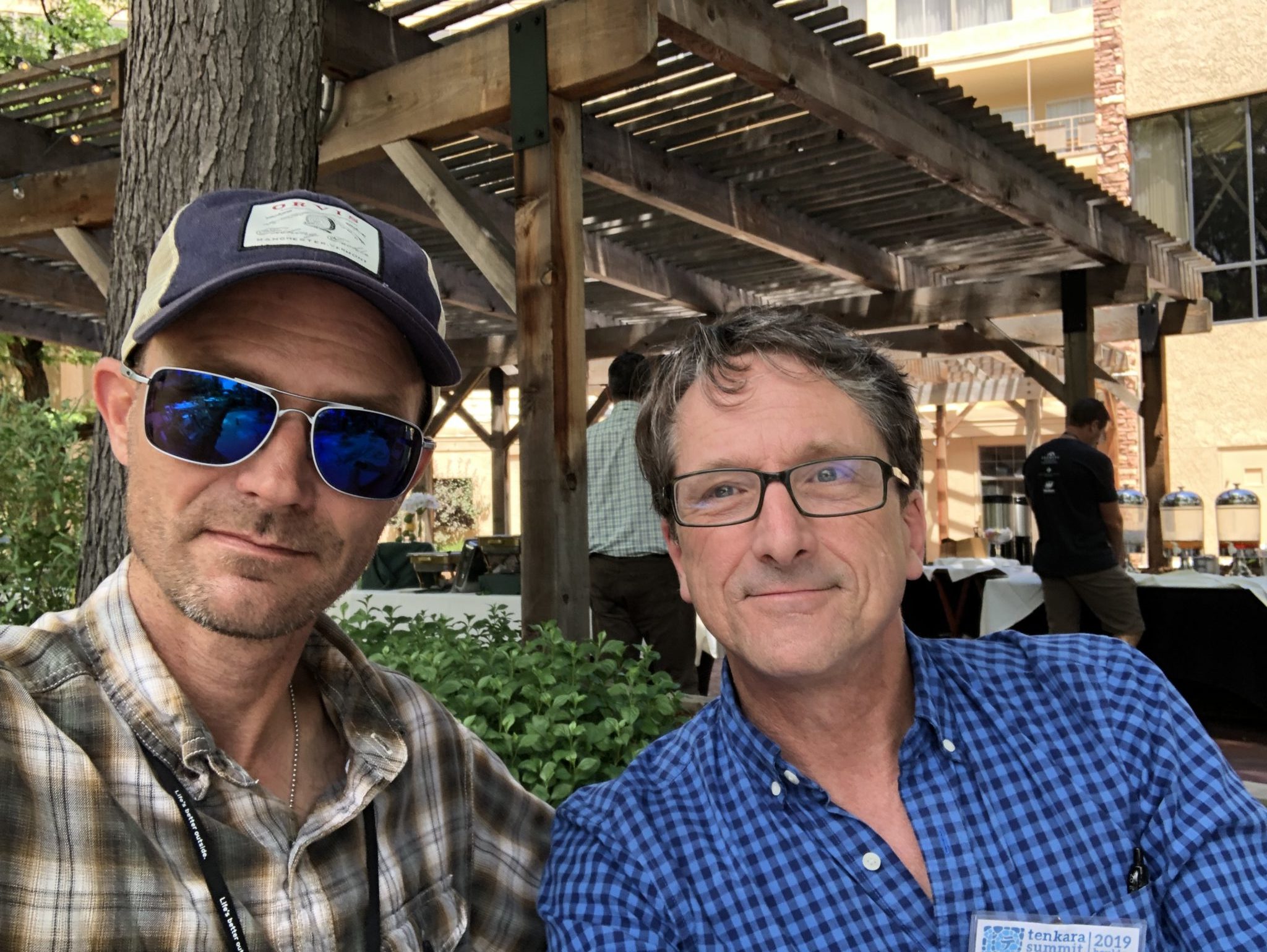 I was even on stage for a little while, awkwardly fielding questions from the audience.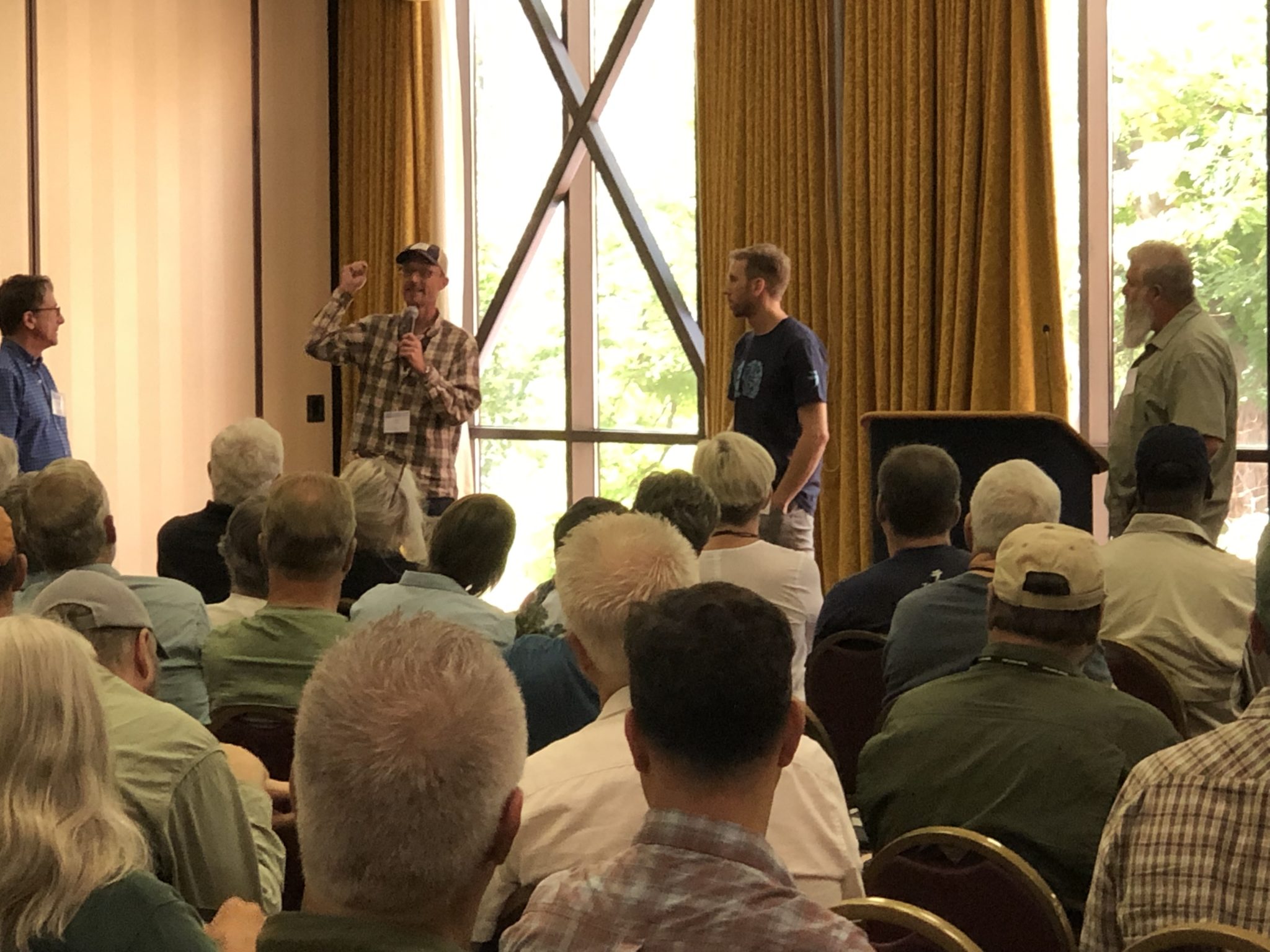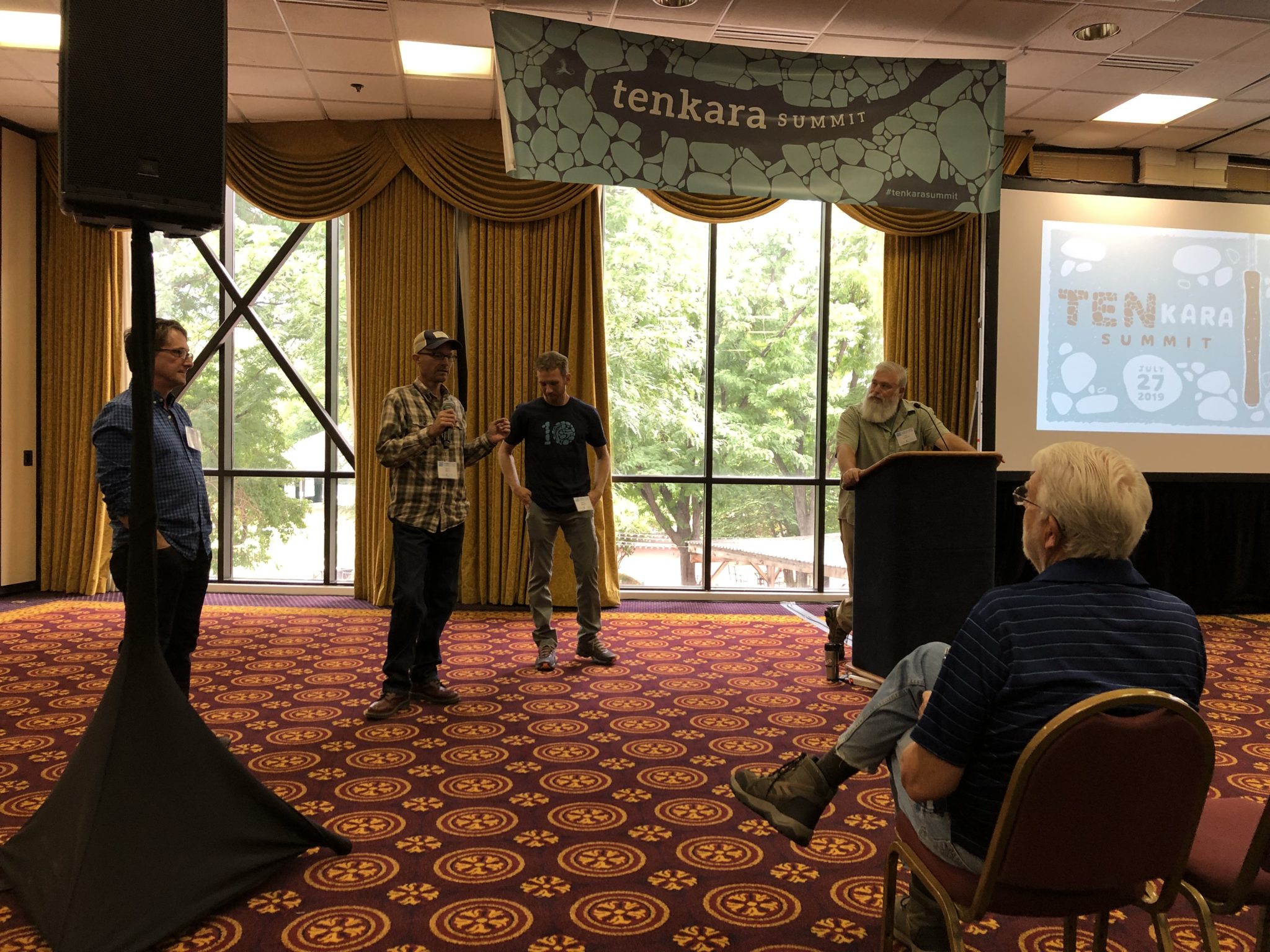 There were a lot of vendors as well. My best friend Dennis was selling a range of his handmade tenkara line spools, fly tying bobbins, fly dryers, lines, and more.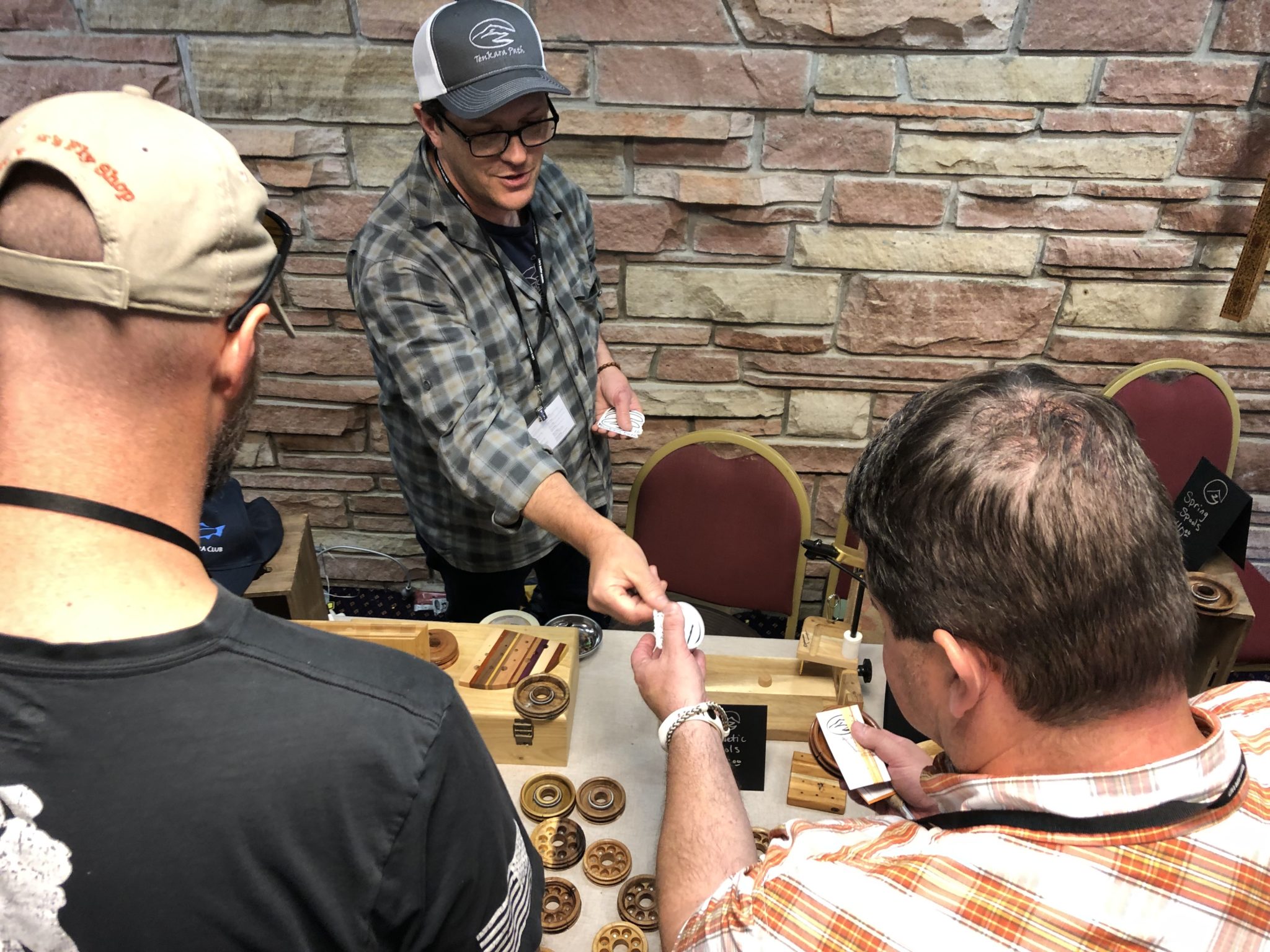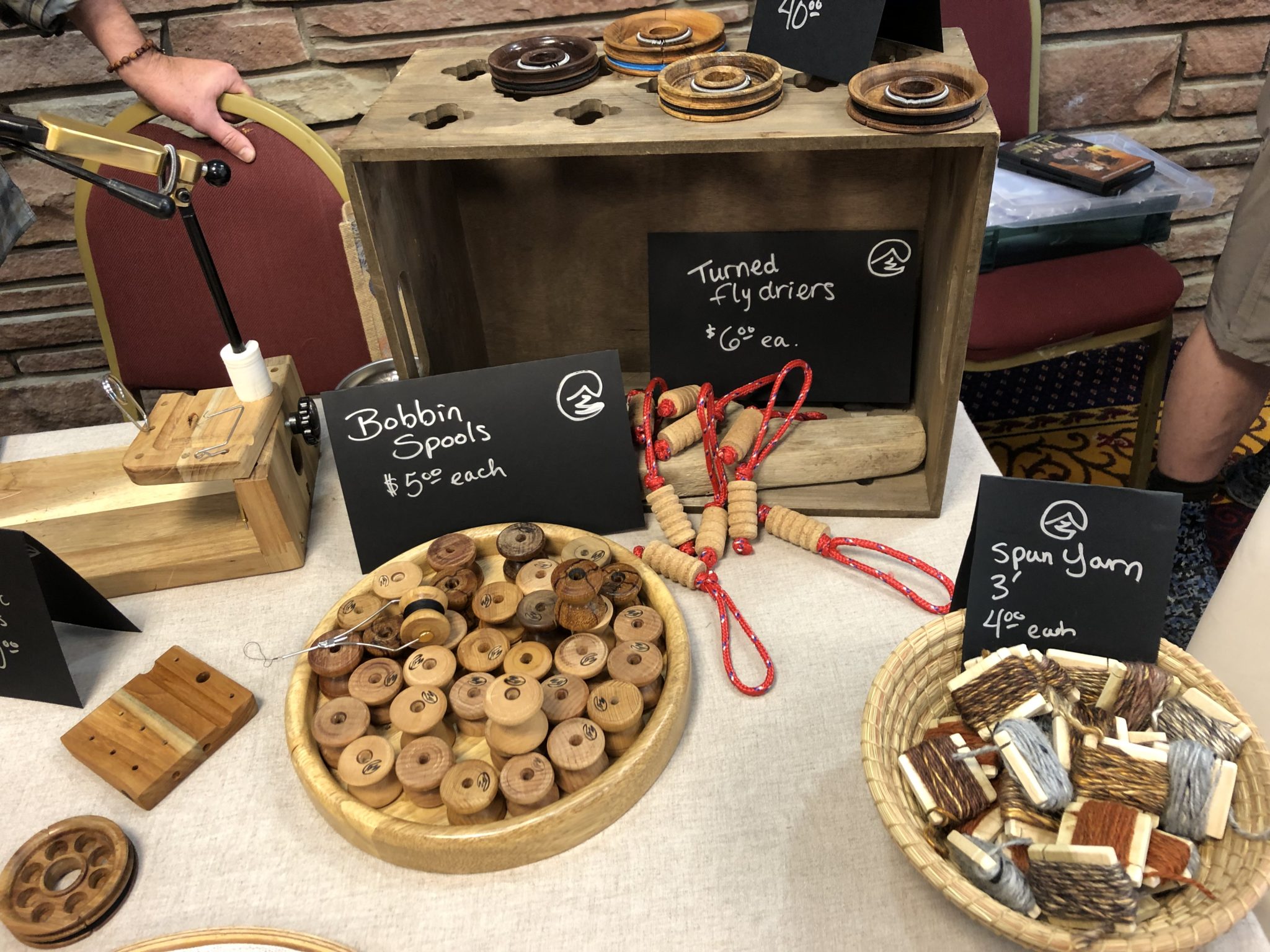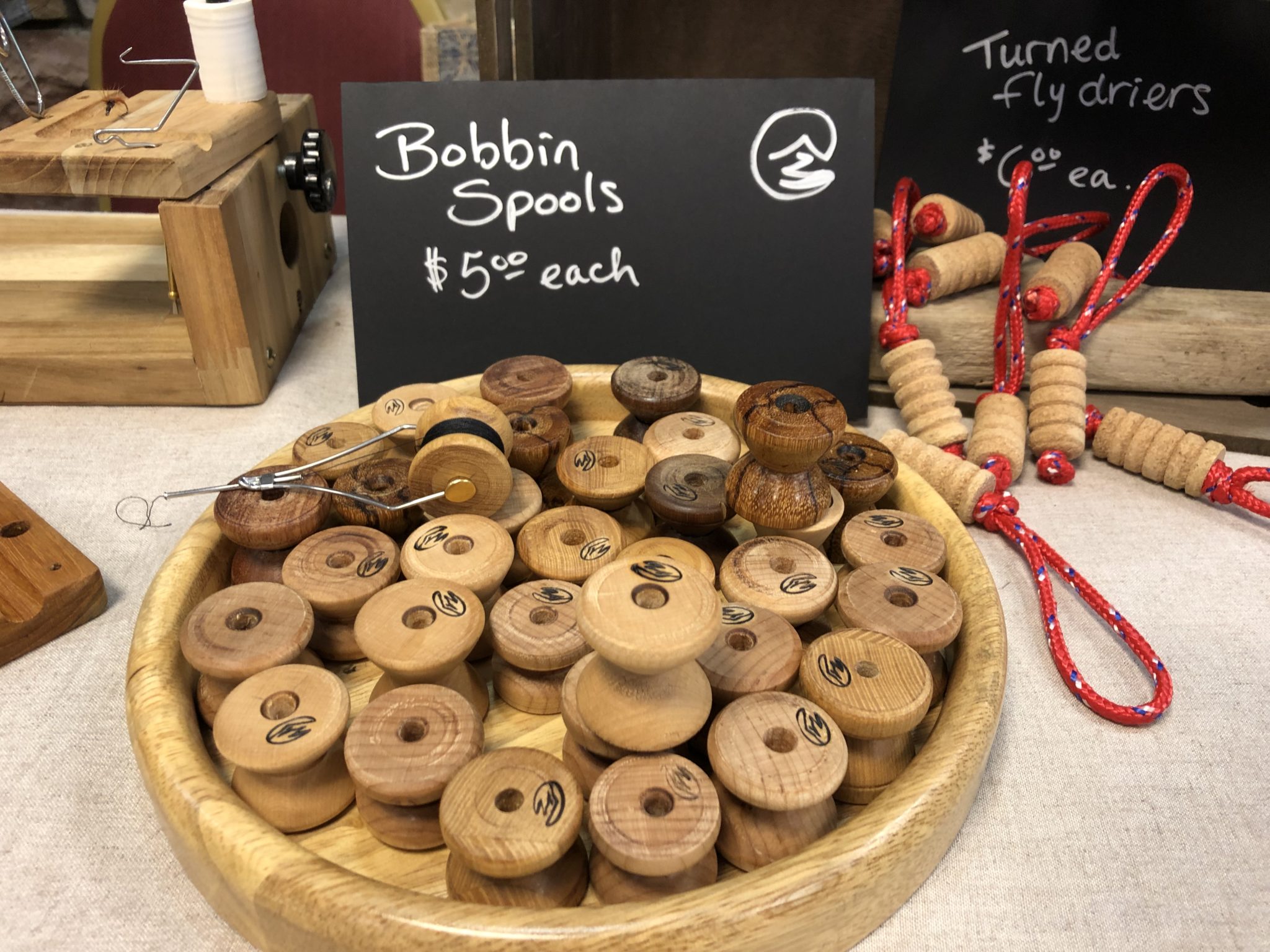 GEAR Colorado was there represented by Graham Moran and Jonathan Antunez. Graham was taking a few people out the next day to go after some Cutthroats.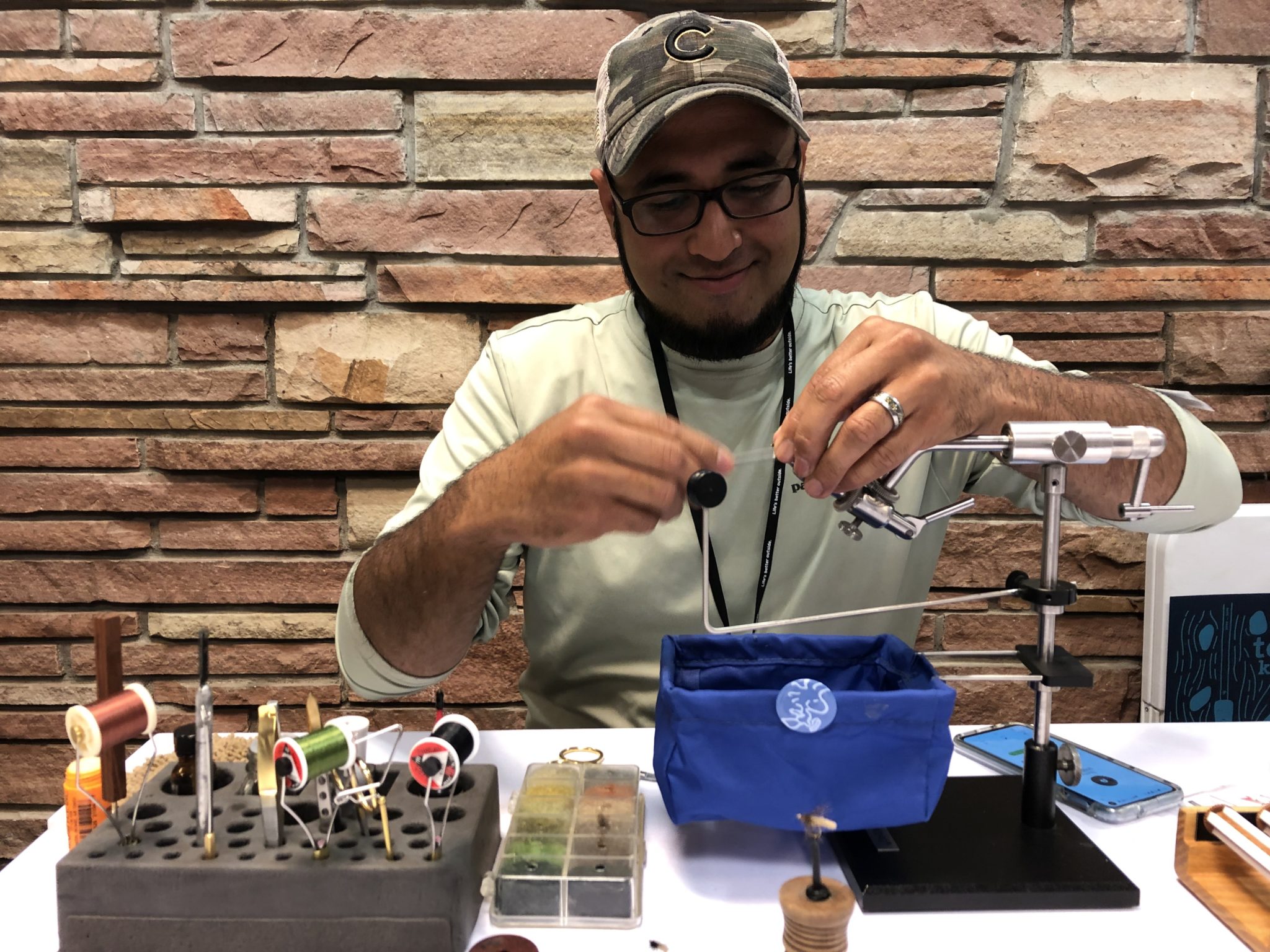 A peak inside Jonathan's fly box …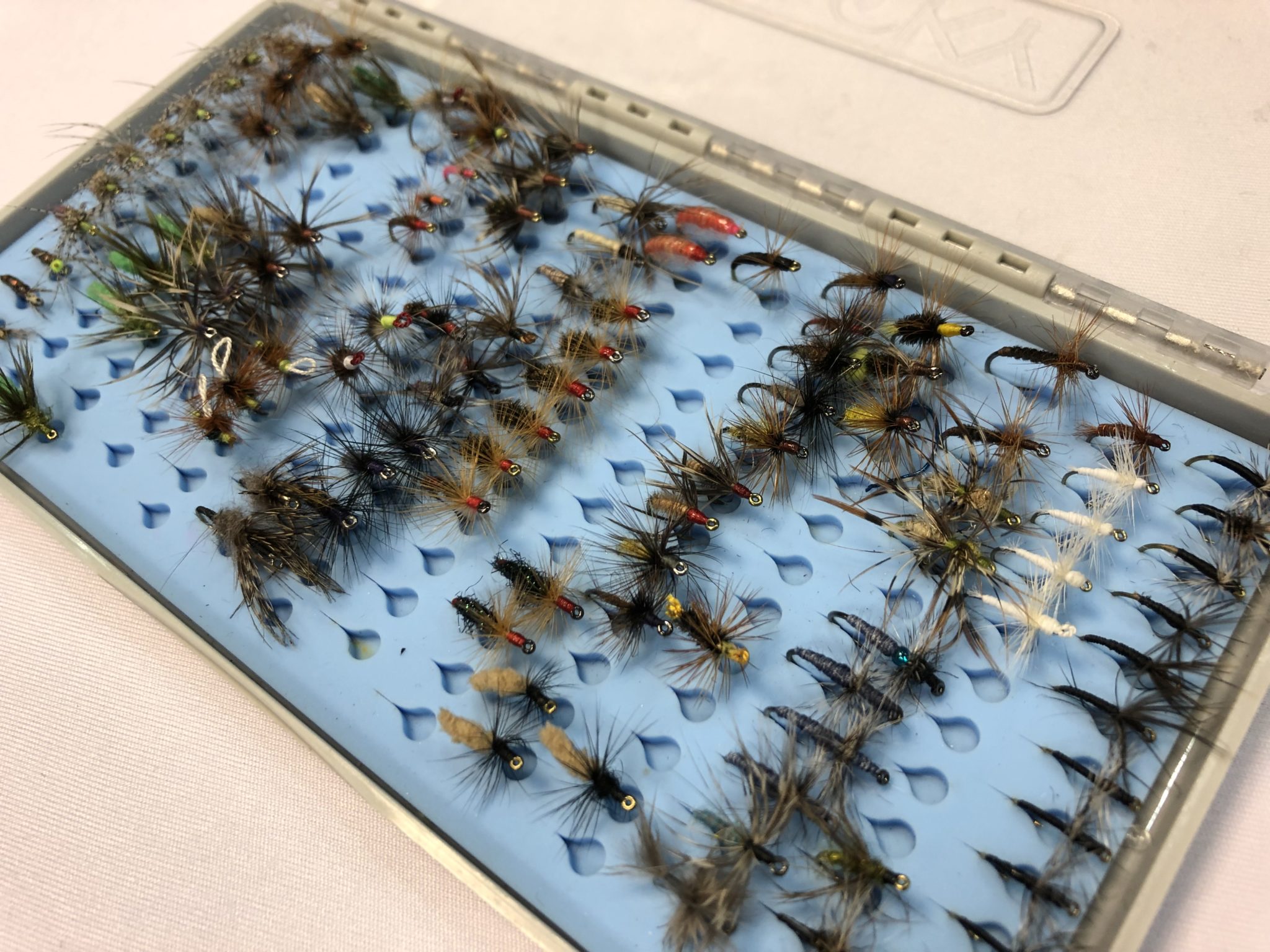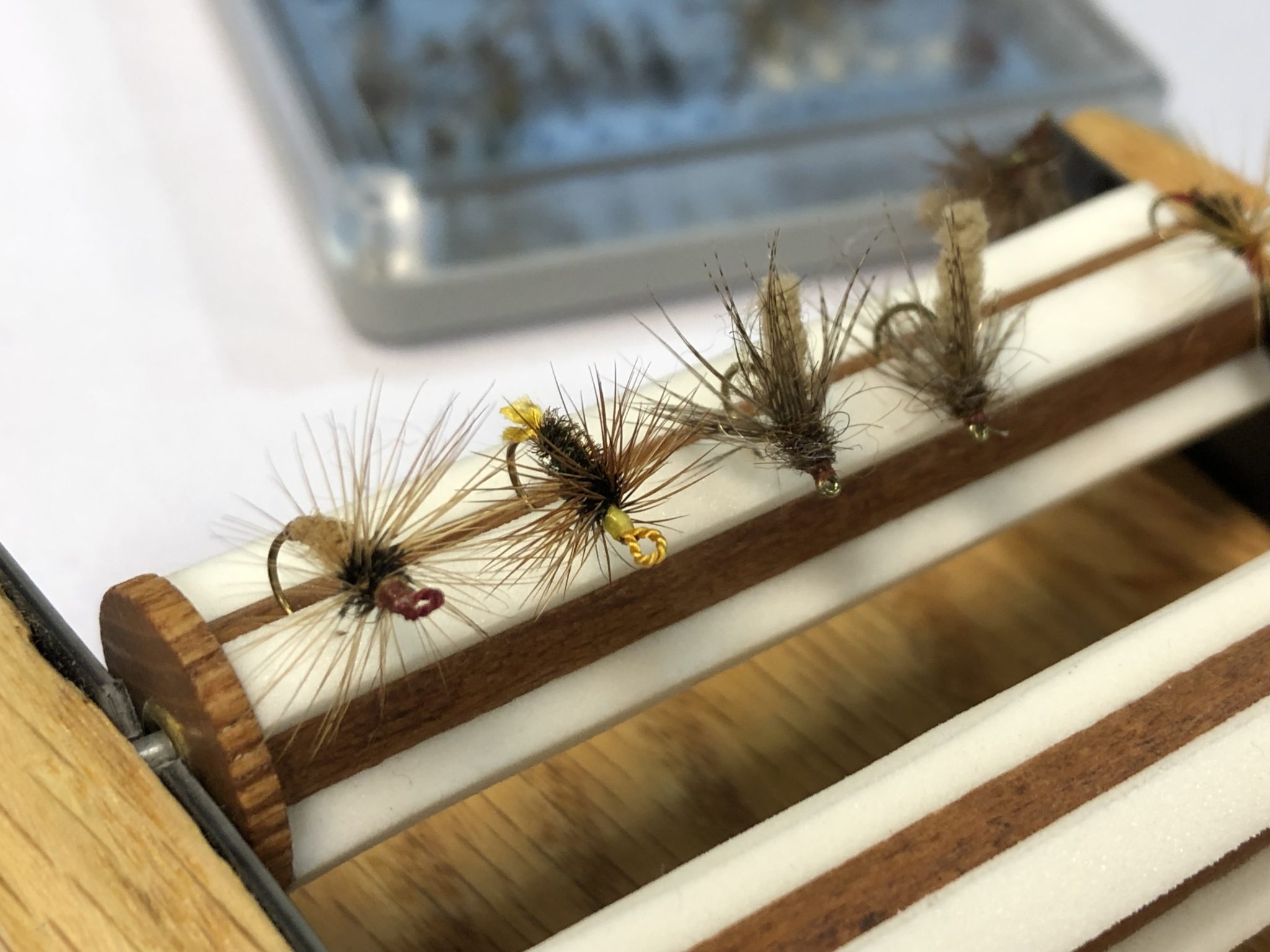 Zimmerbuilt was there with a full lineup of tenkara-specifc packs. I have a couple of Chris's packs and everything he makes is amazing.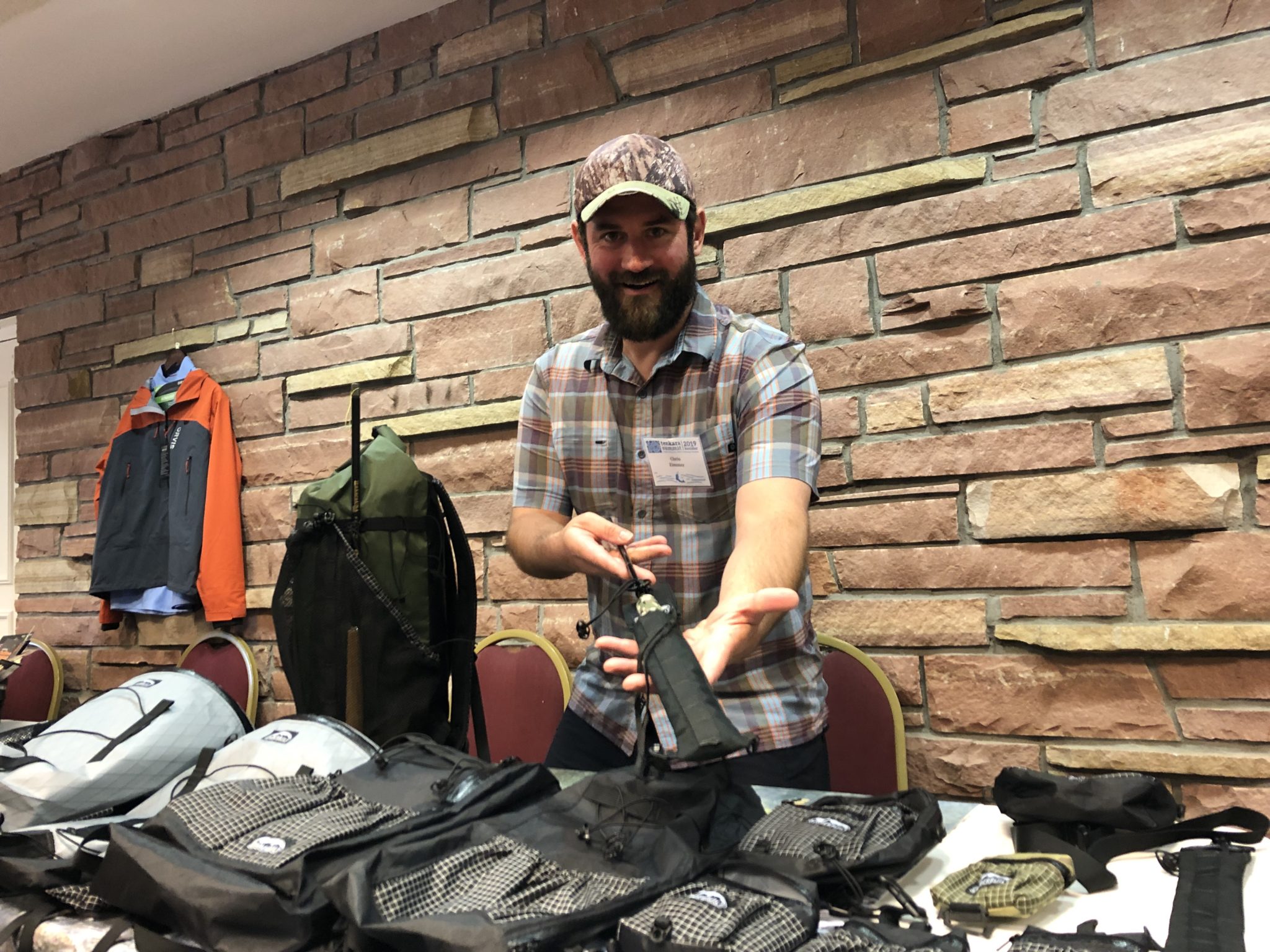 Richard Kolodny was there with his Samurai-esque tenkara rod tubes. Every single one of them is a masterpiece and I'm not sure how anyone who owns one decides to use them or put them in a museum.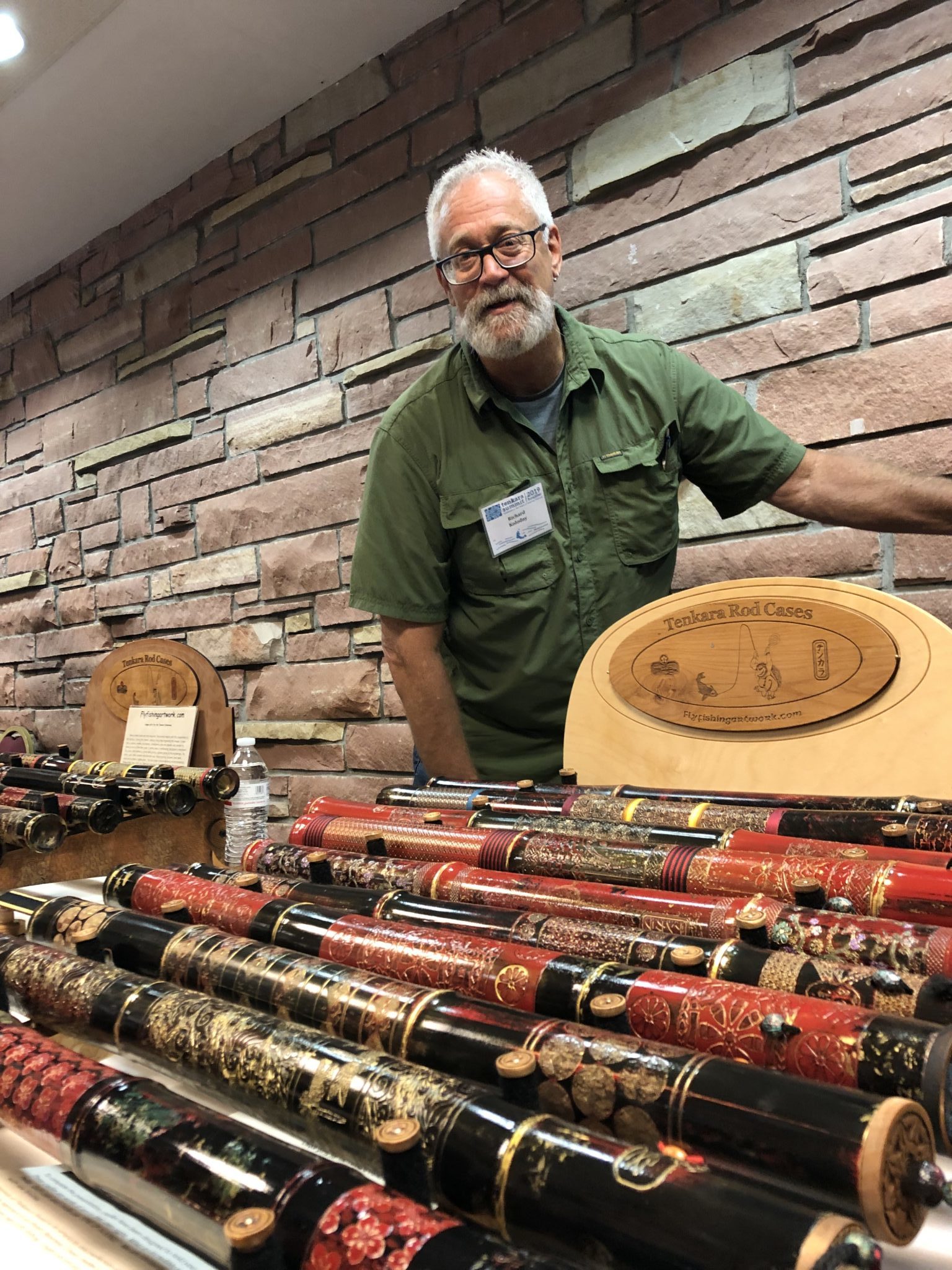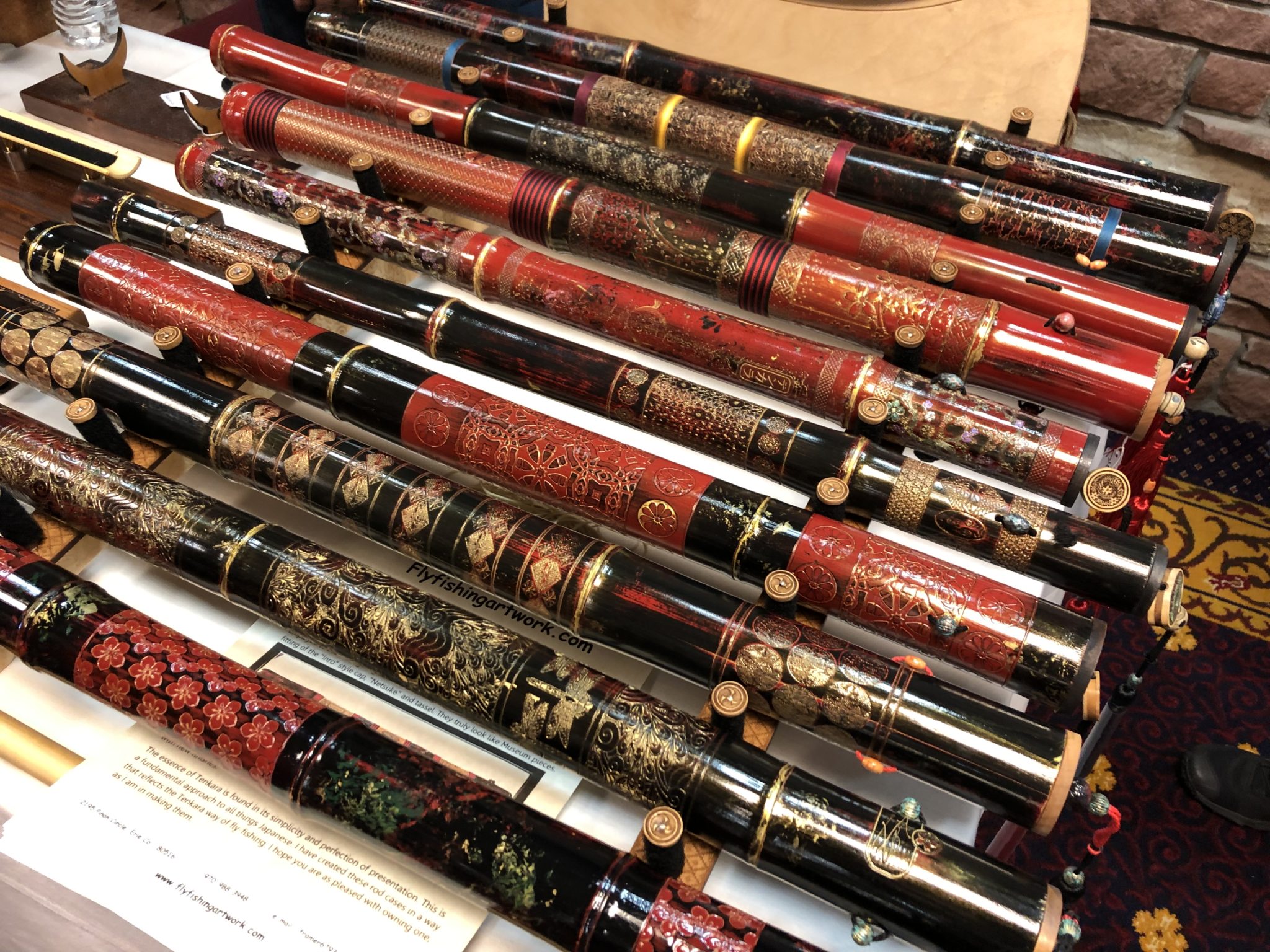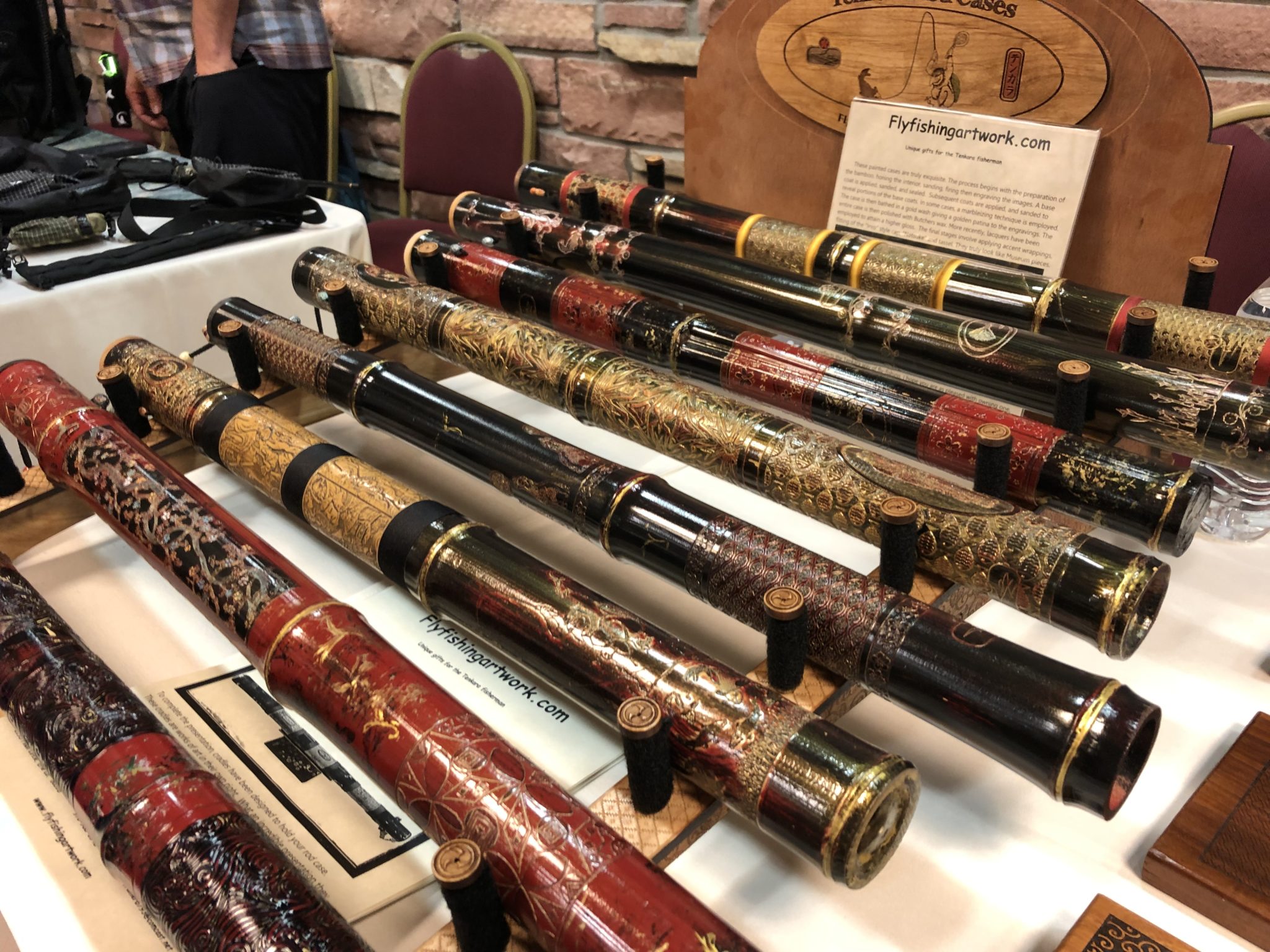 I suppose I could say the same for my old friend Dave Burchett's woodwork. He's so prolific, I'm not sure when he has time to breathe or sleep; churning out endless tenkara or Japanese-inspired handcrafts including tenkara line spools, fly boxes, and more (post soon to come on the "more").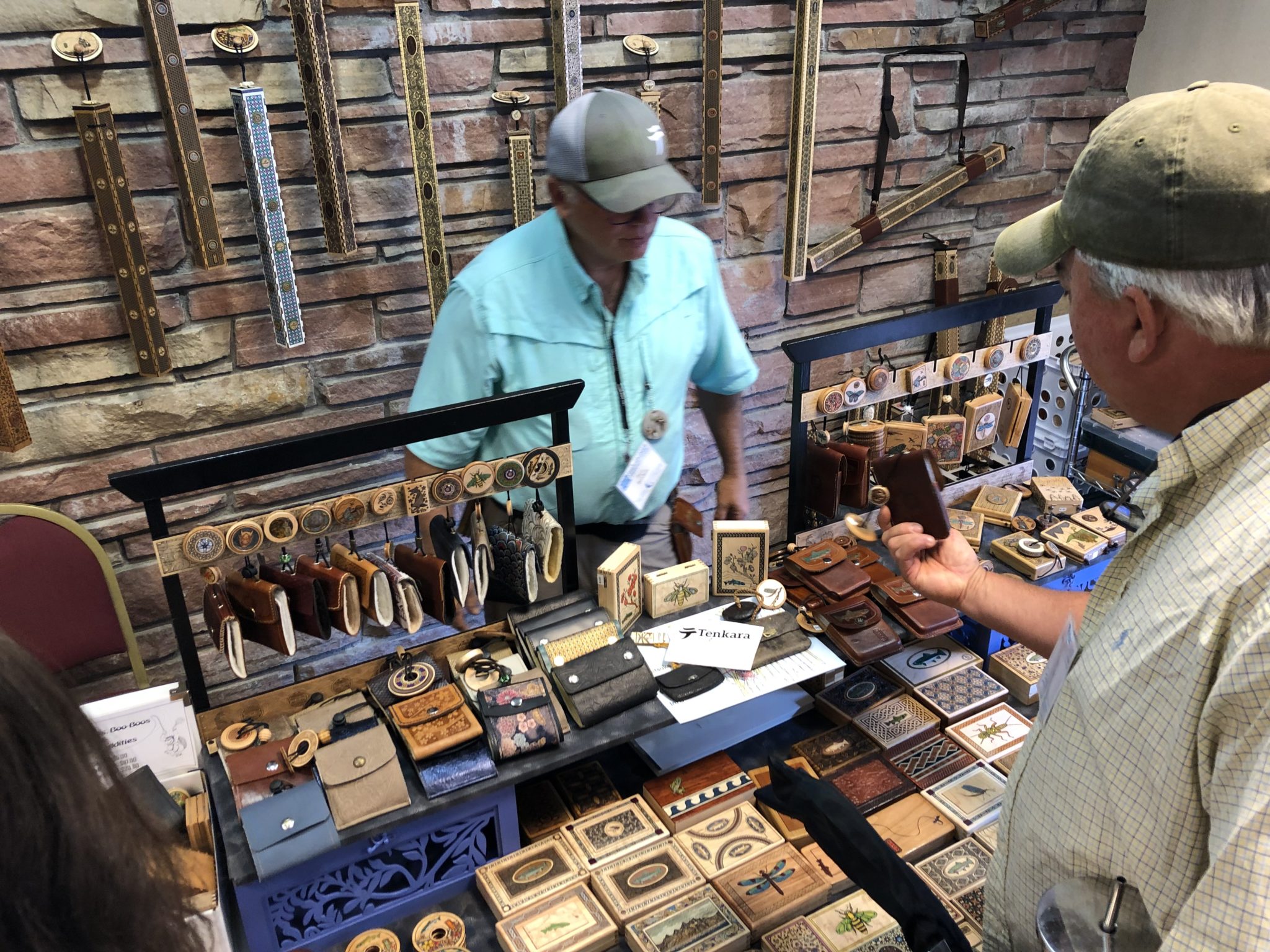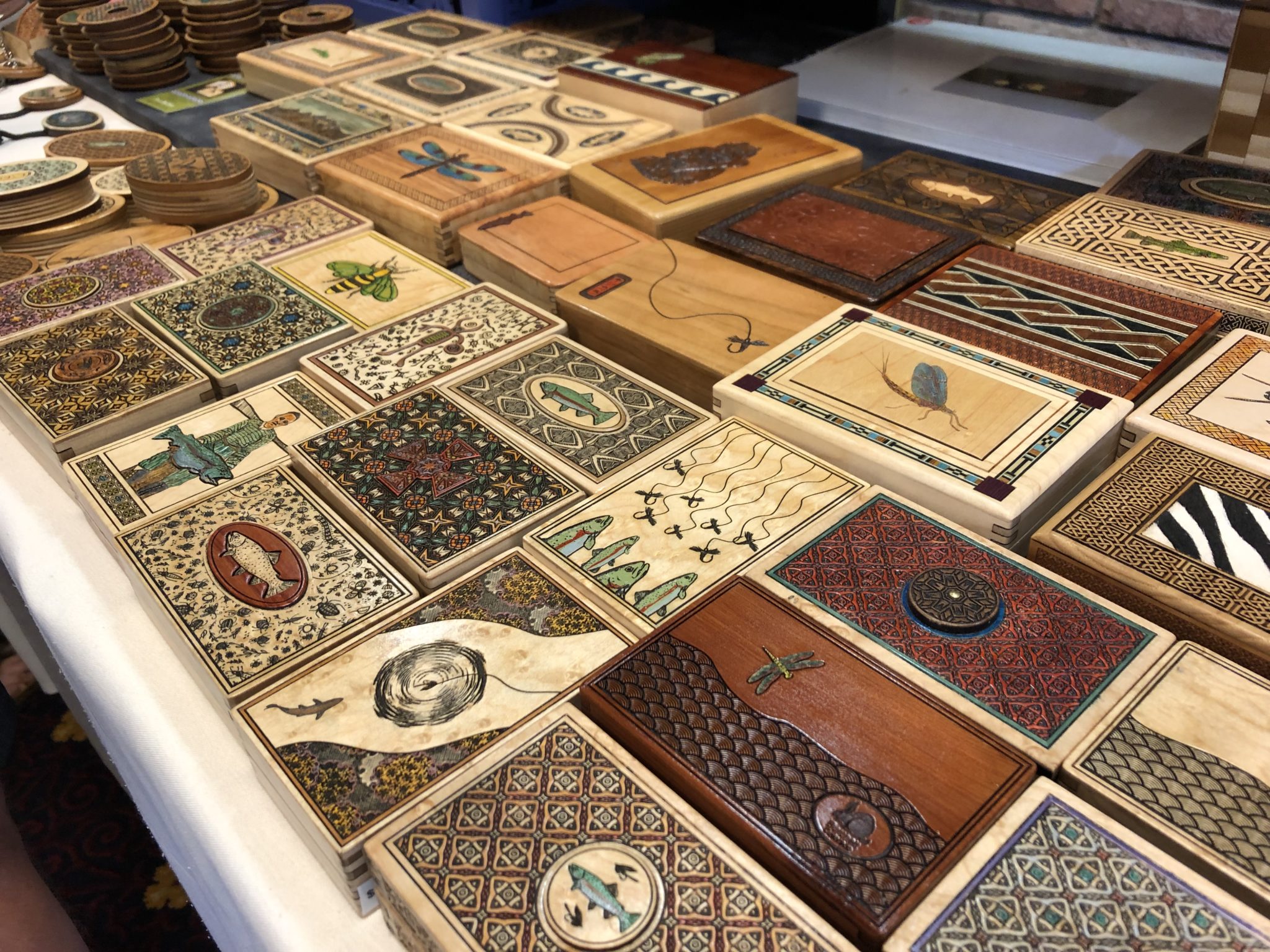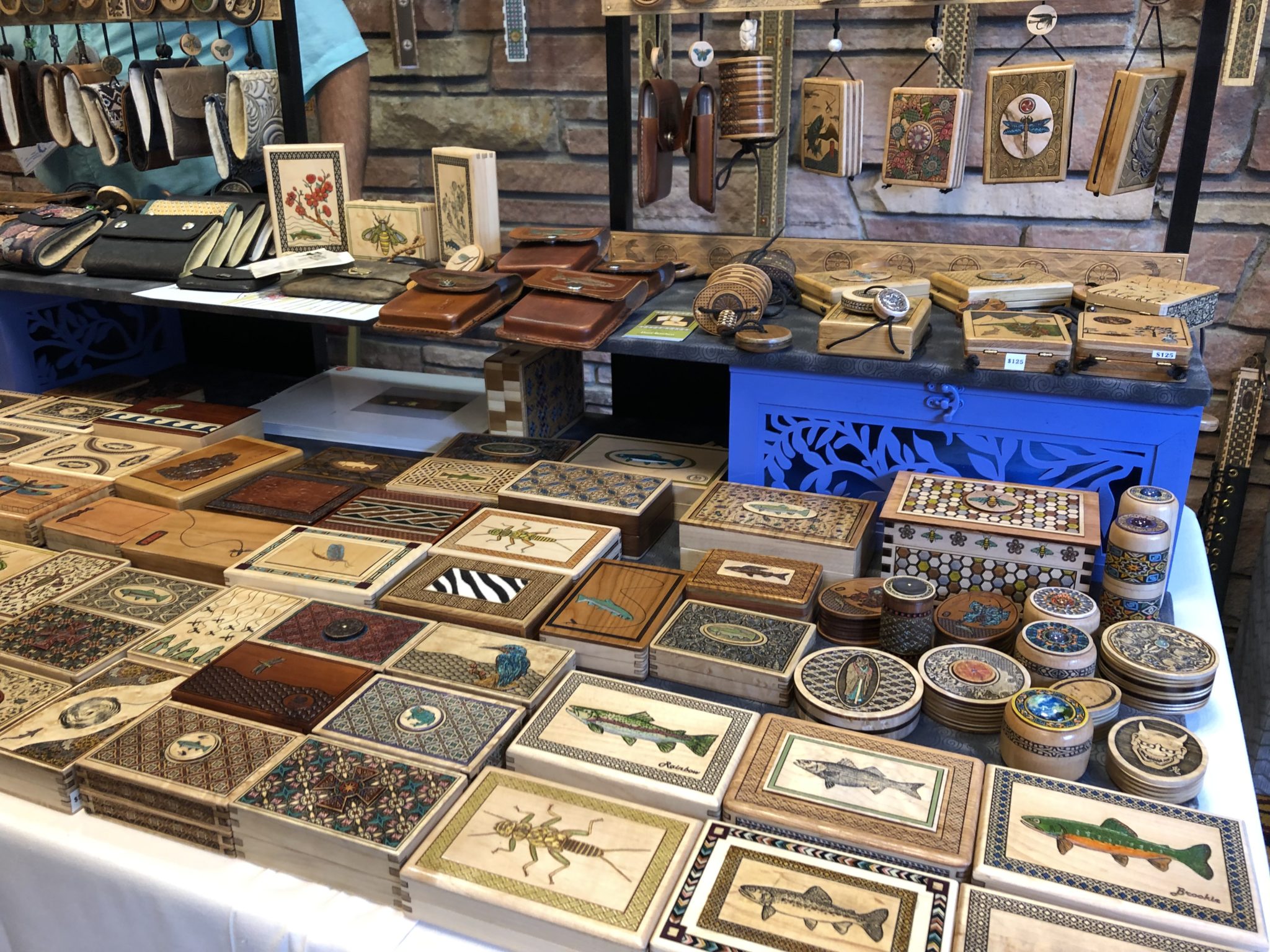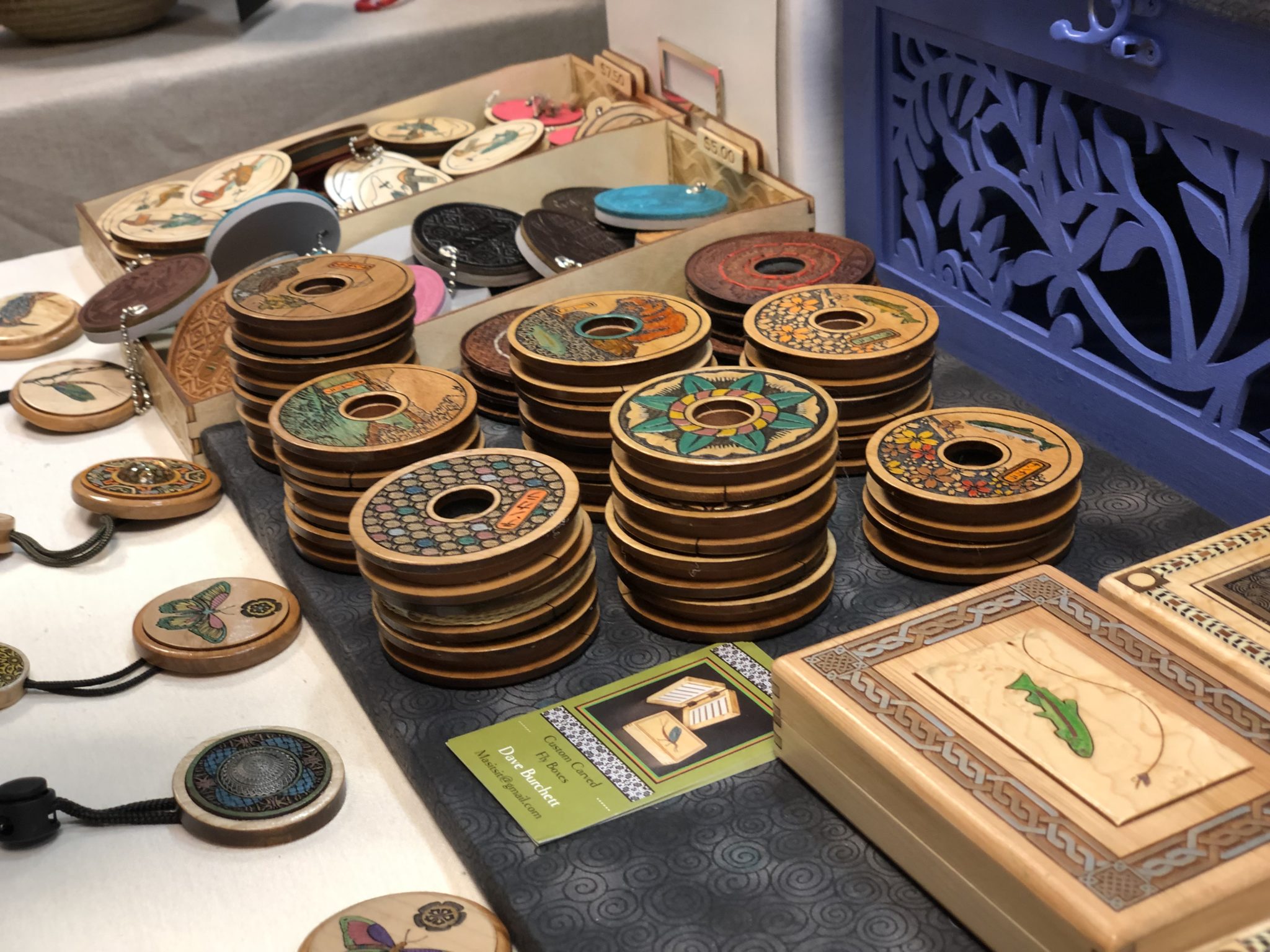 And of course, the Tenkara USA booth was packed the whole time. It was great to see TJ, John, and Jeremy again!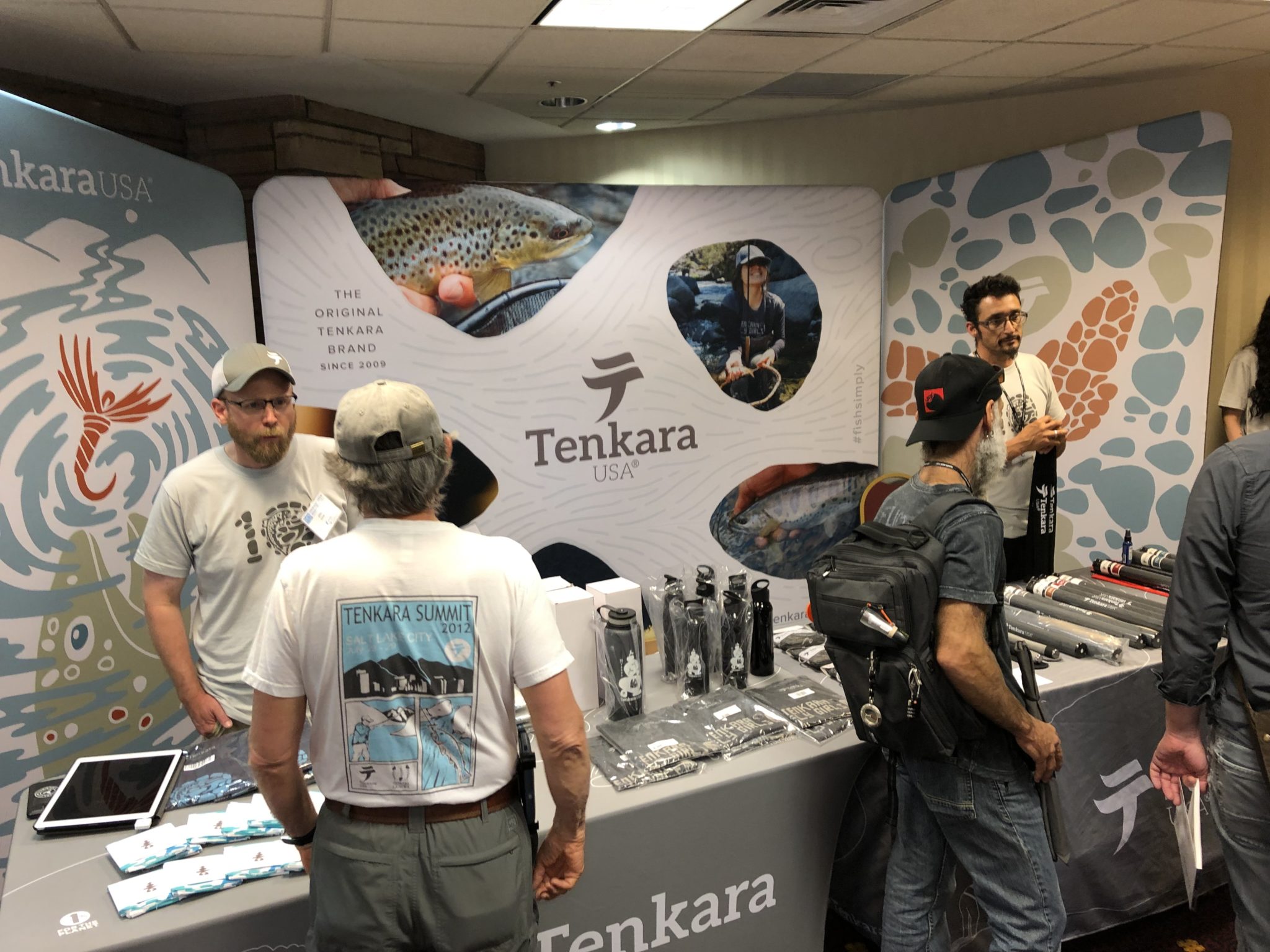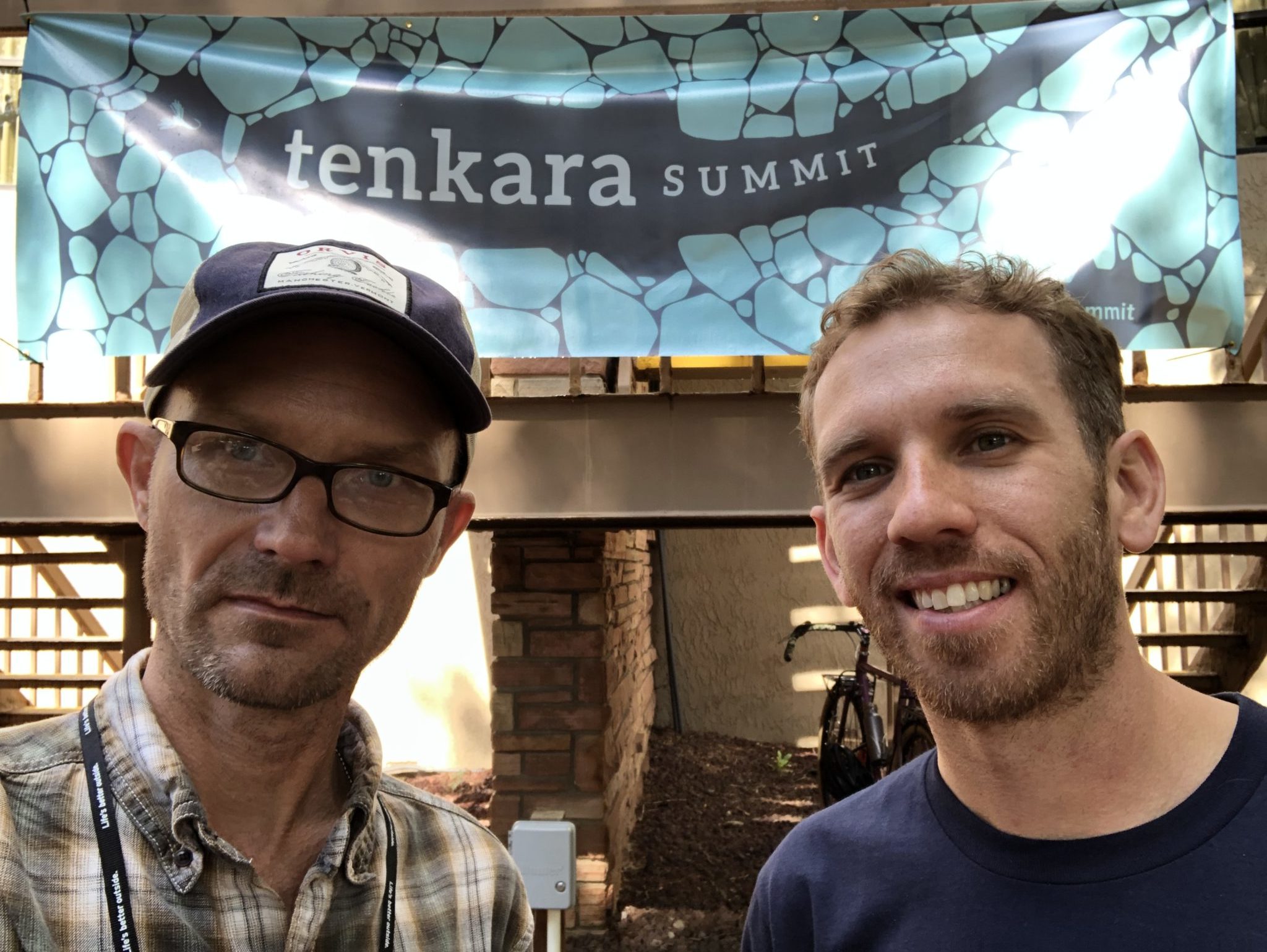 There were several hands-on presentations midday, including some casting demos and an on-stream clinic with Daniel. I consider myself a pretty decent caster … until I watch Daniel. 🙁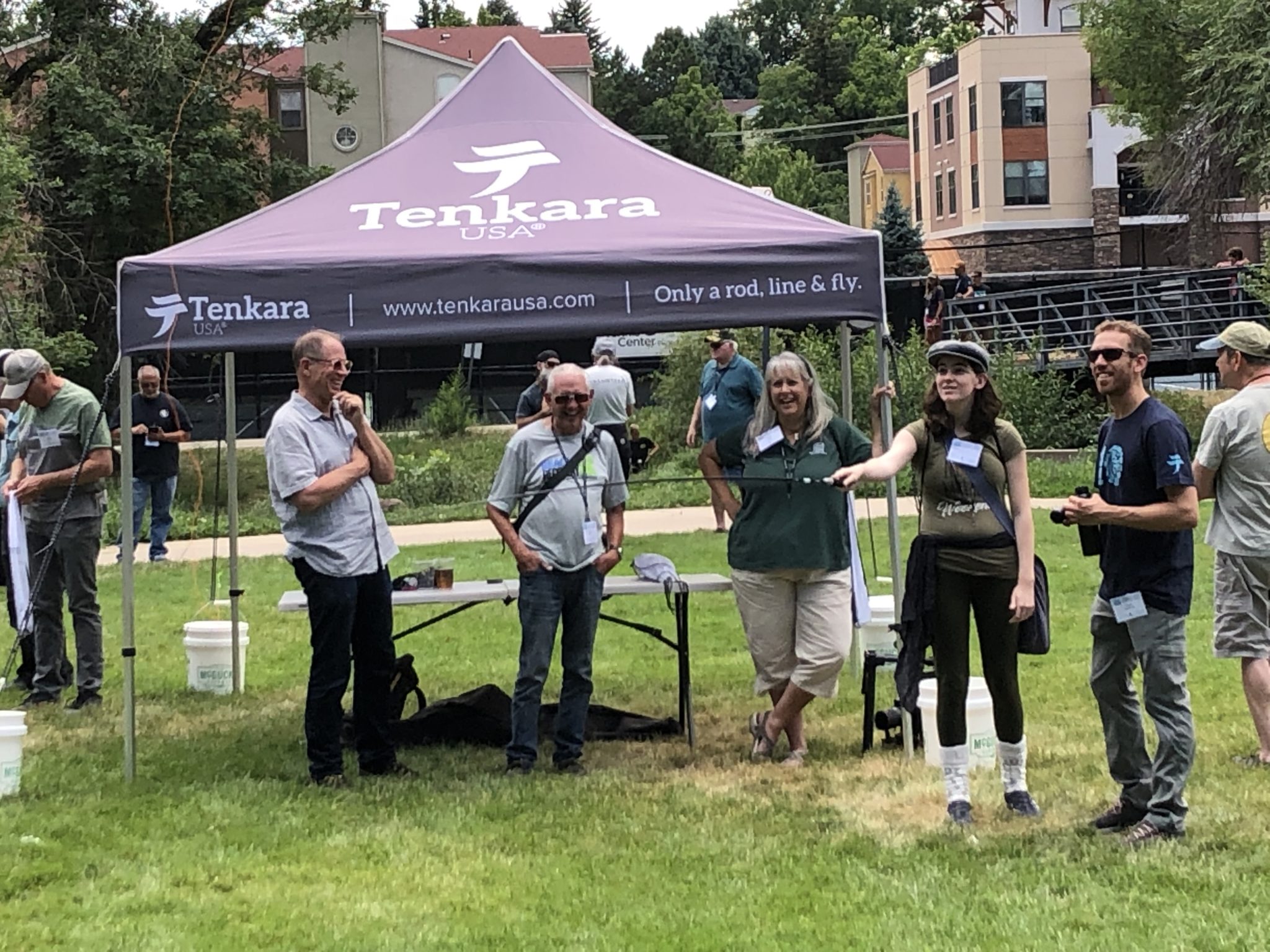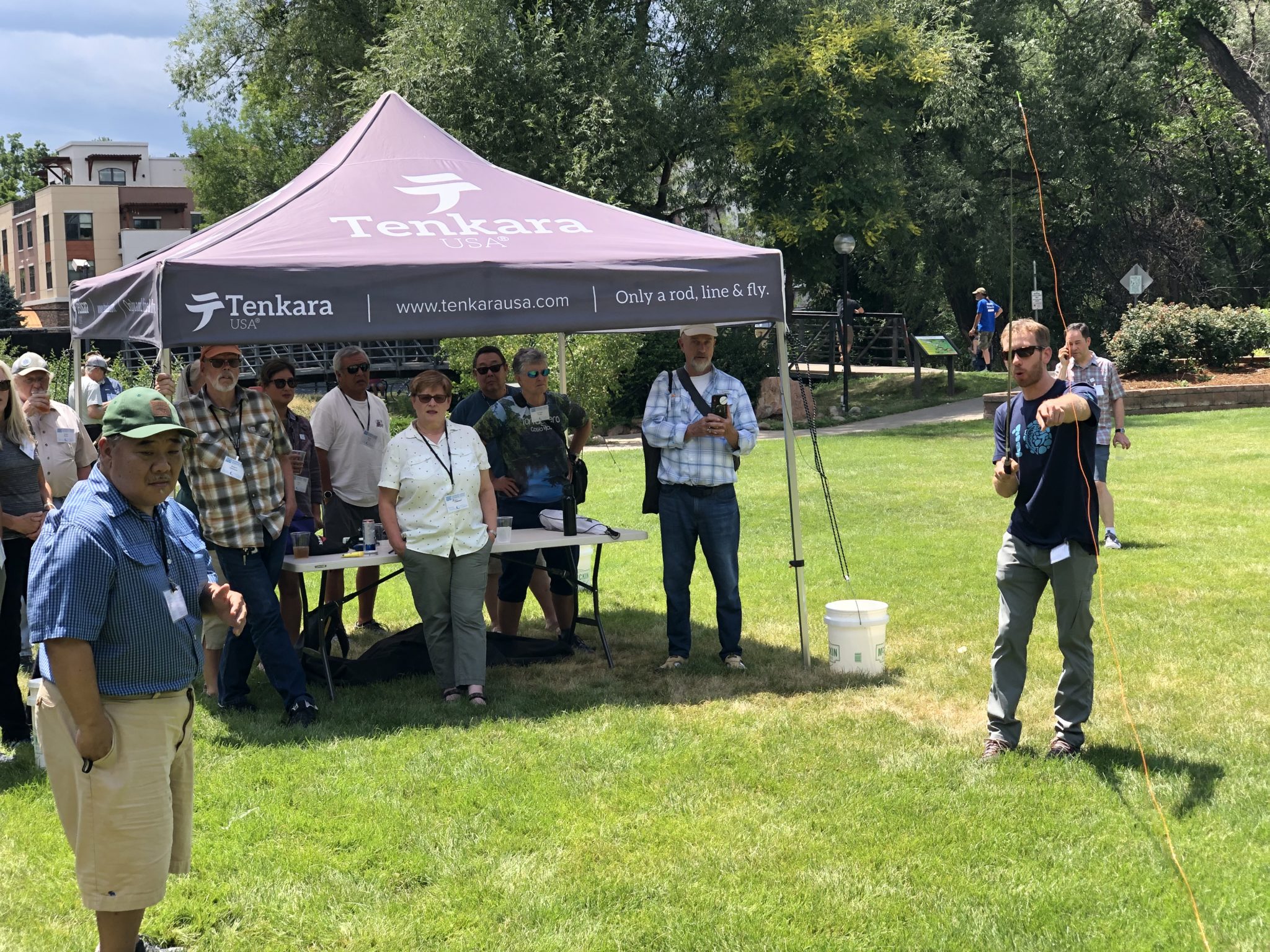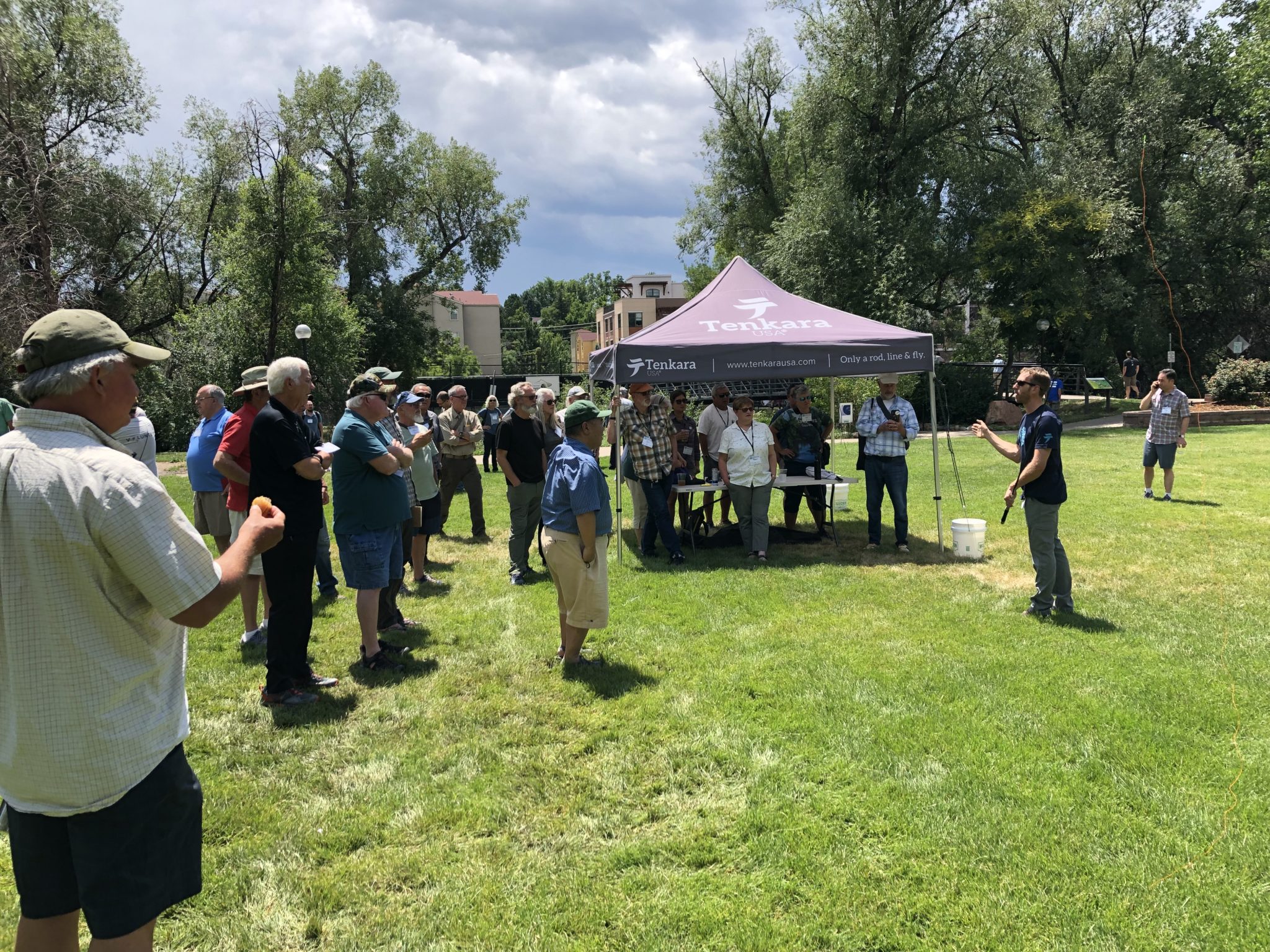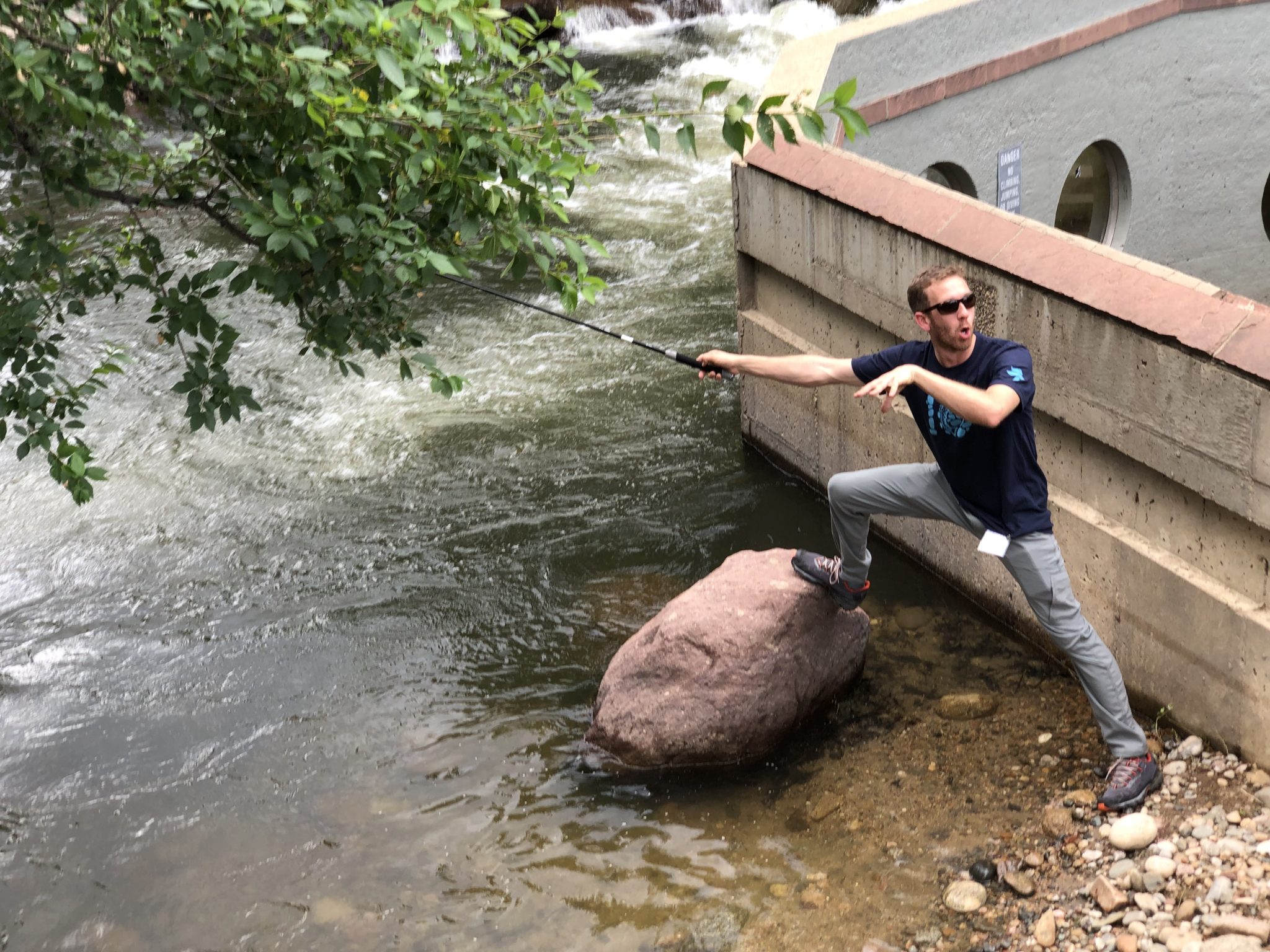 And the food was AMAZING! As a veteran of corporate-world conferences, I expected hospital food. But the buffet was outstanding. My only regret was that I didn't have time to eat more of it.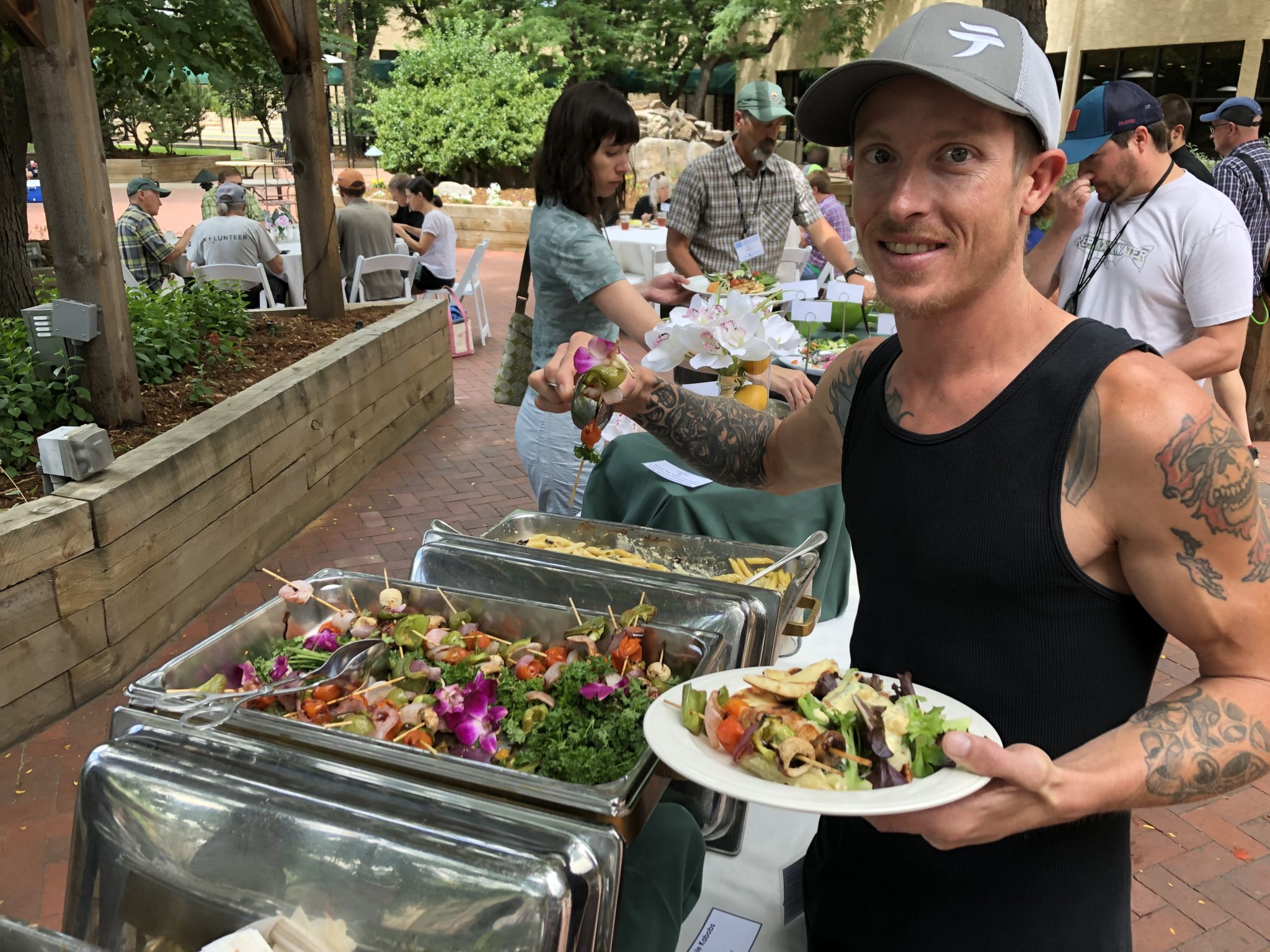 I'm sure by now you get the gist that there was a lot going on. But the main thing was the people. I got to see people I haven't seen in a long time, people I only know through Facebook, and people who live right down the street from me. This Summit was a people Summit. A lot of new friendships were made, new connections formed, flies traded, and old acquaintances reunited. For me, one of those was my OG tenkara buddy Brian Lindsay. It was good to spend a little time with him and steal a look in his "magic" fly box (lol).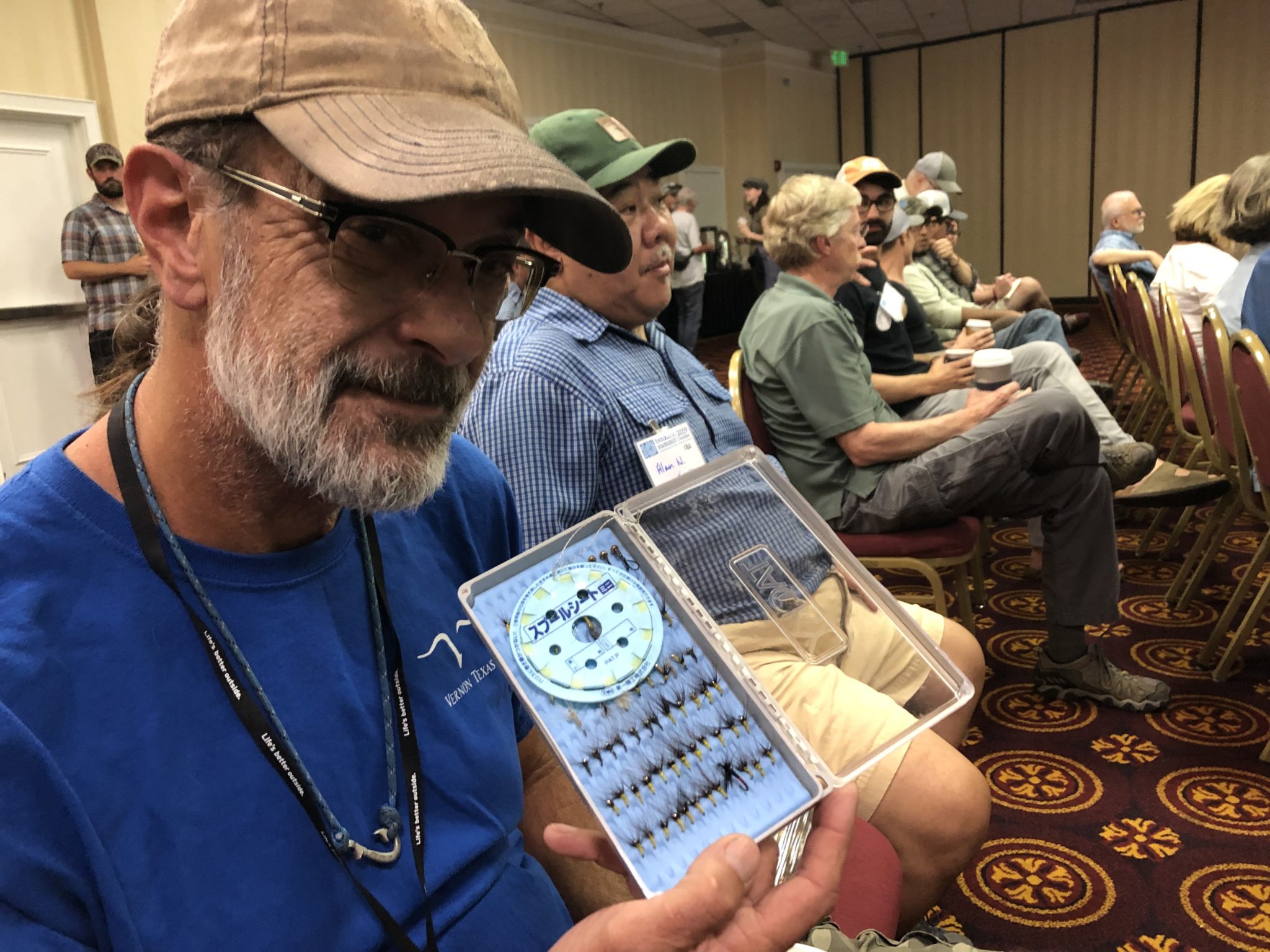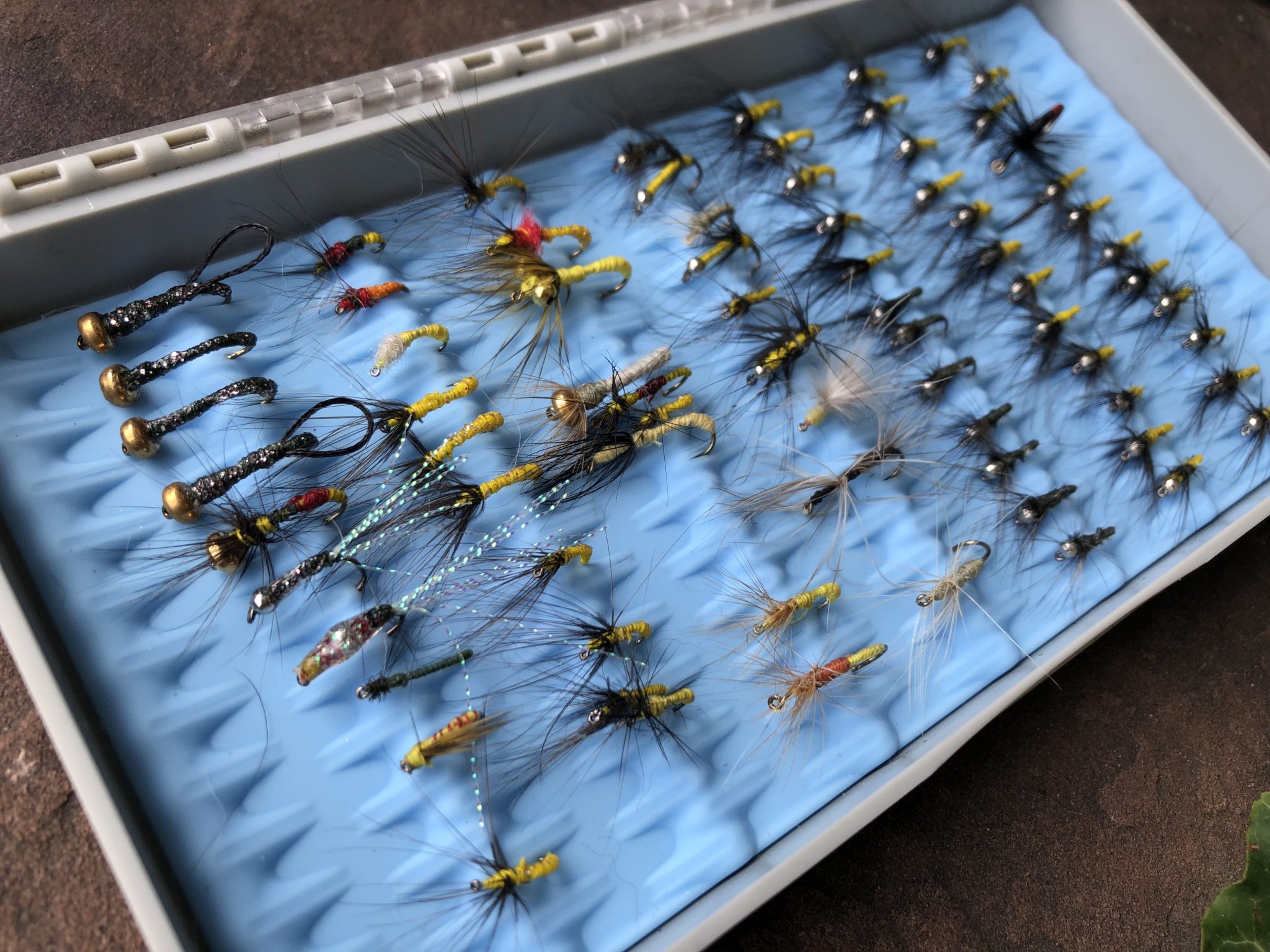 Well, I could go on and on and post 100 more photos. But it wouldn't capture the experience. This was a spectacular event and you just have to go to appreciate it. It's like a recharge for the soul. So if you didn't make it this year, I really hope you can next year. And I will see you there!