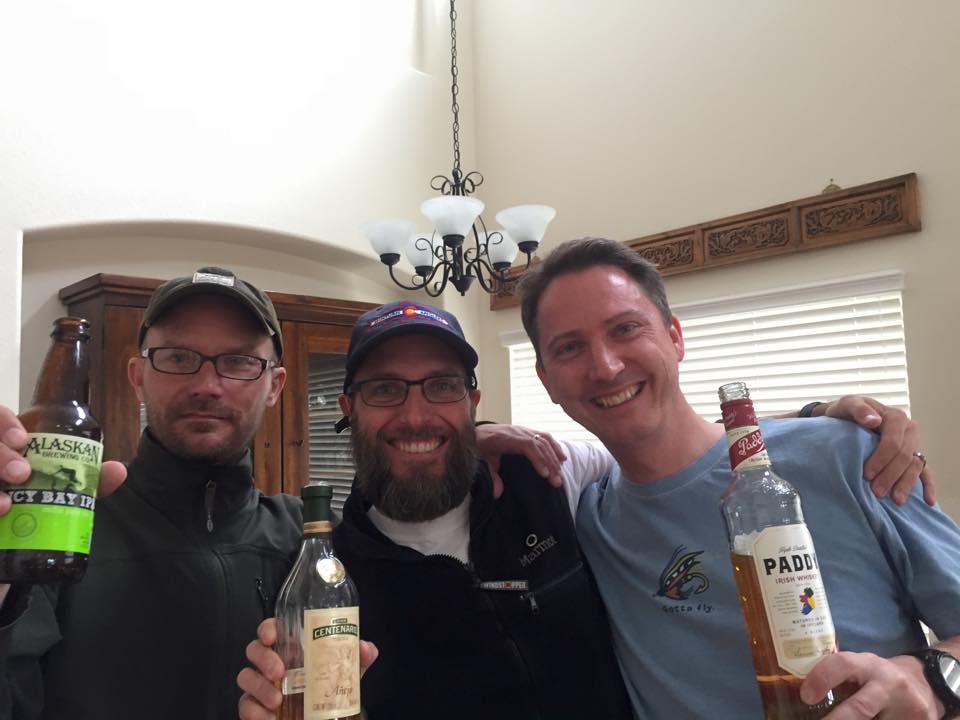 When I first started tenkara back in 2009, almost all interaction with fellow tenkara anglers was online–a handful of blogs, a few Facebook groups, and half a handful of Twitter posts. But there weren't really any venues to physically connect early adopters from the web in person. That all changed with the first Tenkara Summit in 2011 presented by Tenkara USA. While still in its infancy in the West, the event was a big success, proving that even such a niche-within-a-niche sport was gaining traction quickly and there was a strong desire to transport virtual tenkara relationships into face-to-face interactions.
Since then, the Summit has steadily grown each year, and there have been a number of other in-person meetups cropping up over the last few years, including the Tenkara Jam, the Tenkara Winter Series, and various other boots-on-the-ground events around the country.
I have to admit, back in those early days, it was hard for me to imagine that one day, tenkara would become such a tour-de-force in the physical realm. I assumed it would mostly remain an online social media affair but I have been proven wrong. And I'm about to prove myself even more wrong (by my own doing no less).
Many of you know that I founded the Facebook group Colorado Tenkara Anglers which (at the time of this writing) has 655 members. Again, not too shabby for a niche-within-a-niche sport within one of 50 states. But since its inception, it's mostly remained an online endeavor.
During the last few fishing fishing trips I've had with my good friend Dennis Vander Houwen of Tenkara Path (while not catching fish due to low water, overcrowding, and private property) we've had ample time to discuss the possibility of putting together a club just for tenkara anglers in Colorado to meet face-to-face, educate each other, shake hands, swap ideas and gear, and just generally have something to look forward to each month to bump brains with like-minded people. And so today, we officially launched a new, exclusive group: The Colorado Tenkara Club.
The premise is simple. It will be a monthly meeting where Colorado tenkara fishers can get together in the flesh and share ideas, drinks, flies, knot tying techniques, advice, anecdotes–you name it. The idea is to connect virtual online names with real people and make a more human connection to the mutual benefit of all of us in the Colorado tenkara community. Here is the official description that can be found on the Facebook group description page:
The CTC is a club for tenkara anglers in Colorado that will meet monthly at various locations (mostly around the Front Range and Denver Metro area) to discuss all things tenkara.

Each meeting will be a diverse mix of guest talkers, fly tying sessions, fly swaps, chances to test our gear, door prizes, and more. We'll also plan activities like stream cleanups, fishing outings, picnics, etc. and the details for each meeting will be posted on in this Facebook group under the "Events" tab so make sure you subscribe for notifications so you don't miss an event.

Membership is free but we will ask for small donations at each meetup to help pay for things like food, drinks, and the venue (if needed).
I'll be inviting people I already know who fish tenkara in CO, but as a member, you have the ability to invite people to join so I encourage you to do so. I think this is going to be a fun club where we can all exchange new ideas, tall tales, and anecdotes. Our goal is not to get 500 people to come to one event in order to make it "successful". We'd rather judge the event as "successful" if 5 interesting people show up.
So, it will probably start out as a small group, but sometimes those are the best. Please consider joining and feel free to invite your fellow CO tenkara anglers here. It will be such a privilege to meet so many of you I've only communicated with electronically in person. And I know Dennis feels the same. Community is probably about the second best thing I love about tenkara.