When I got my new tamo (net) from Tenkara no Oni a couple of days ago, he slipped a few of his flies in the box (as he usually does). I already had some I got professionally framed several years ago that hang right above my fly tying desk.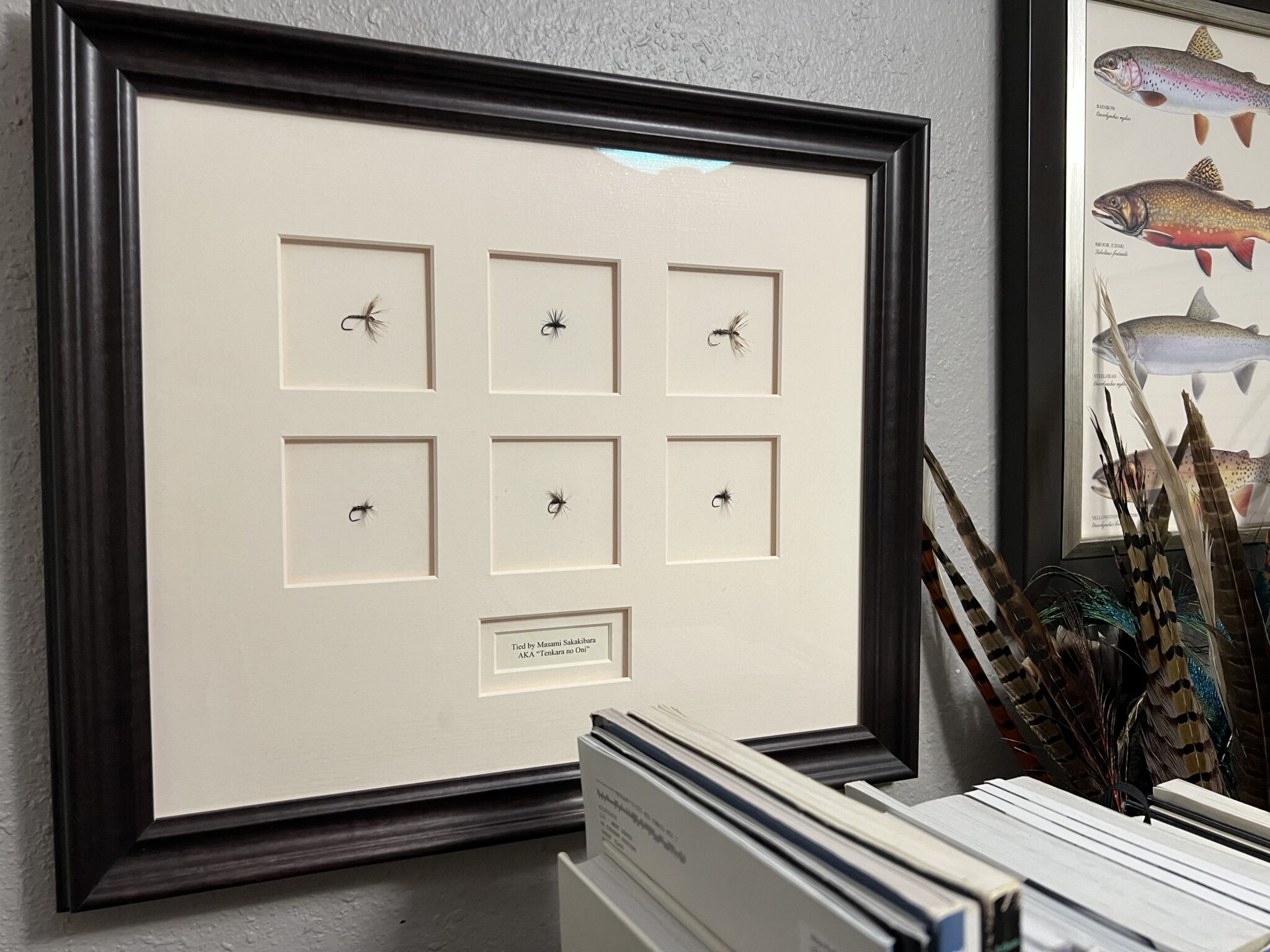 Two of the flies this time were ones I already had with his signature long, slim peacock body (in this case, synthetic peacock dubbing rather than natural peacock herl). But one stood out.  I'd seen it before but never tied one. It's the yellow one: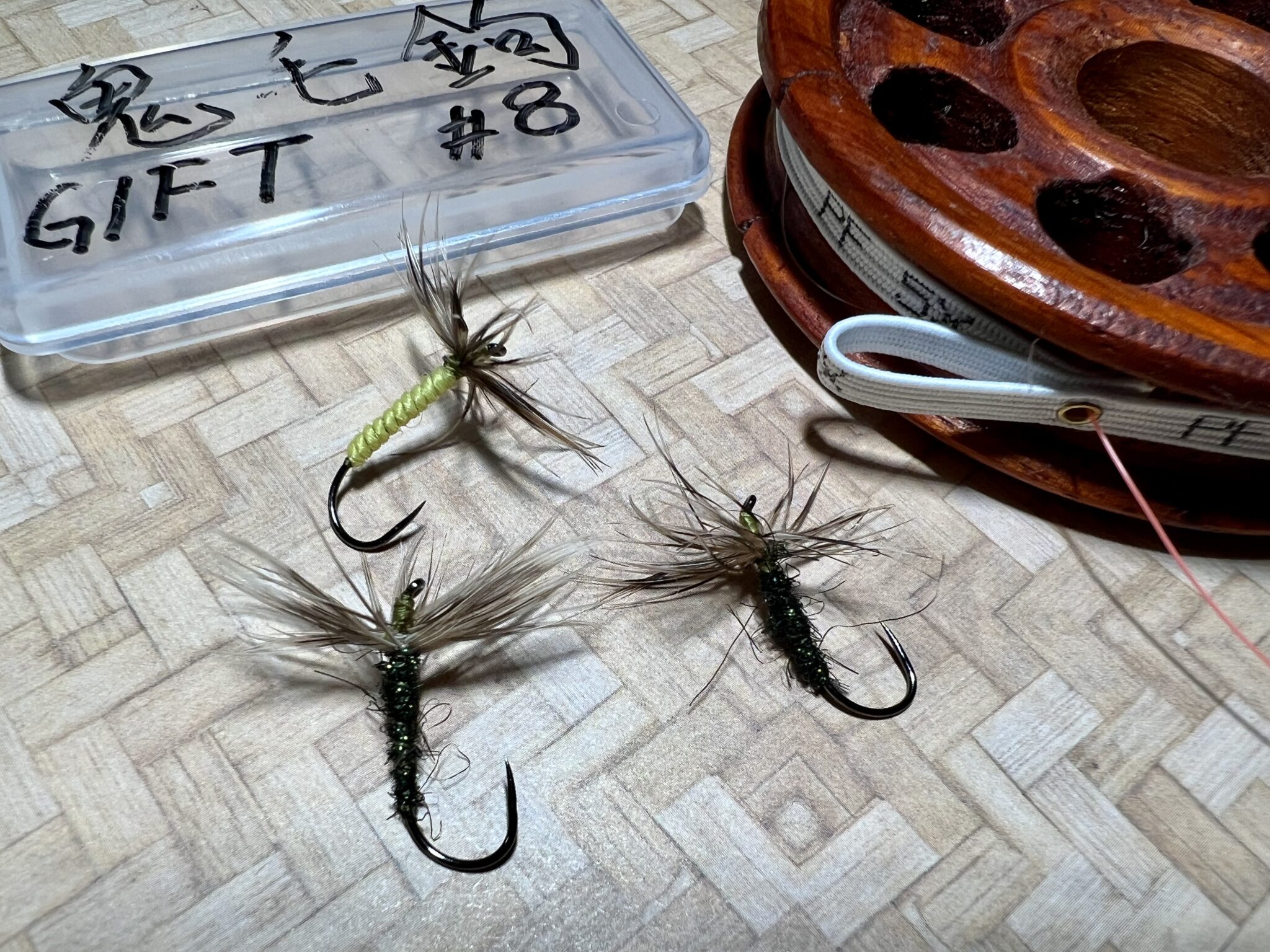 I'm not sure what it was about it, but I felt attracted to the design and figured I'd tie a few since they seemed so simple. And they were simple to tie (much simpler than figuring out the key material).
At first glance, it was obvious that it was on a 3XL hook with hen pheasant for the hackle and either some kind of twisted yellow yarn or braid for the body. I imagined Oni could just tell me the name and I'd find it online. But that proved to be far more arduous than tying the fly itself.
I'll spare you the details of a lengthy (and sometimes confusing) conversation, but the bottom line was this: he told me he didn't know the name of the yarn–that it was his mother's that she used for his father's clothing and it's common in Japanese households. He sent me the picture below and said it was 30 years old.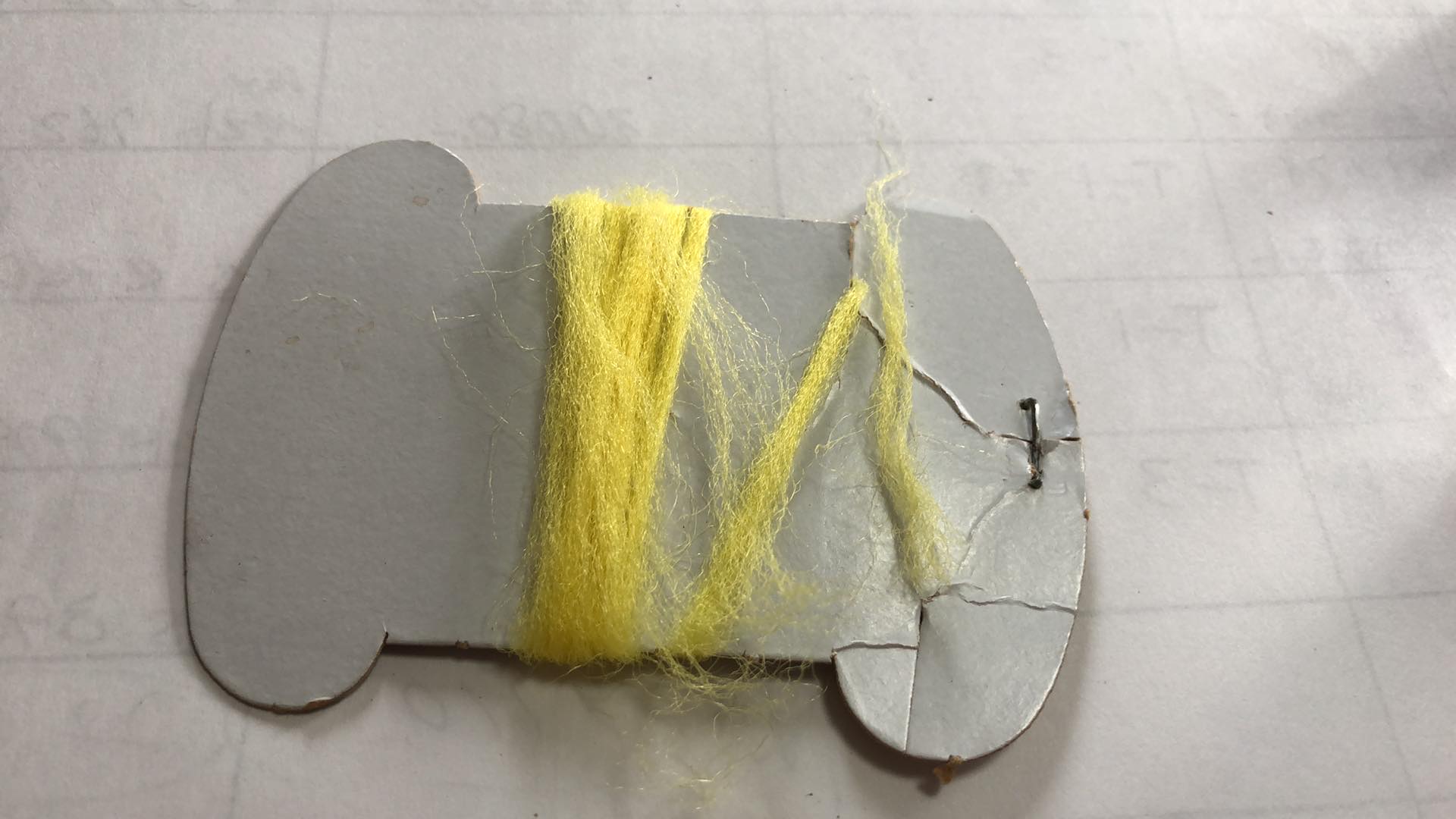 That's it. Without even a label, it wasn't much to go on, but when I took a second look at that image, it jogged my memory. I had an old card of yellow yarn that looked just like that buried in my yarn drawer. And, interestingly, mine was also about 30 years old!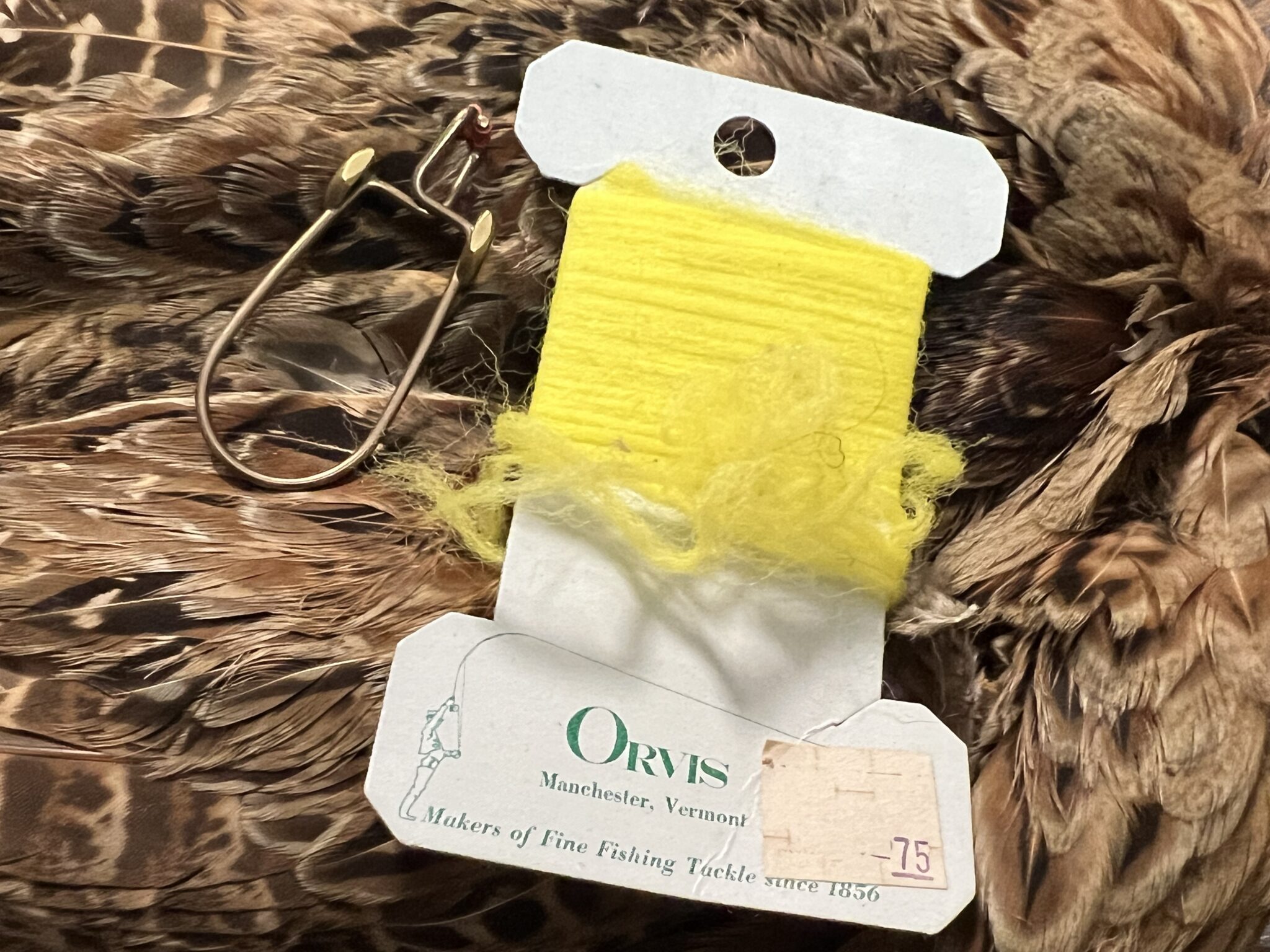 Of course, mine was actually ancient Antron yarn and I doubt his was too if it's used for clothing. But it looked almost identical so I considered it close enough (it had just the right amount of 30-year aging).
Then, I just had to figure out the hook. I didn't know which model he used (neither does he) so I had to approximate. His is labelled as #8 and after rummaging through my hook drawers, found that the Firehole Sticks 839 in size #12 with its 3XL and 2XG was nearly identical, though a tad shorter.
Here's the fly tied by Oni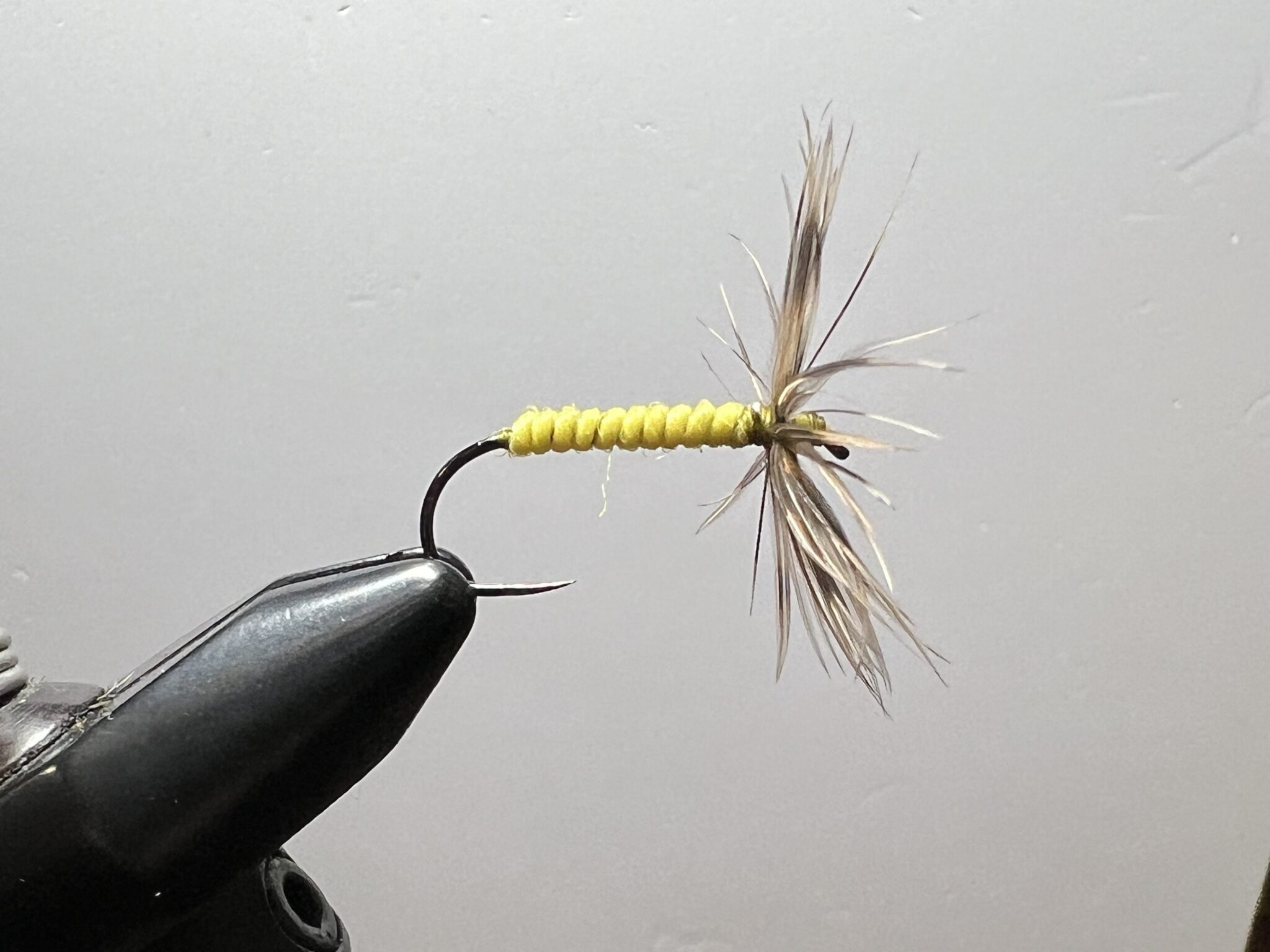 And here is mine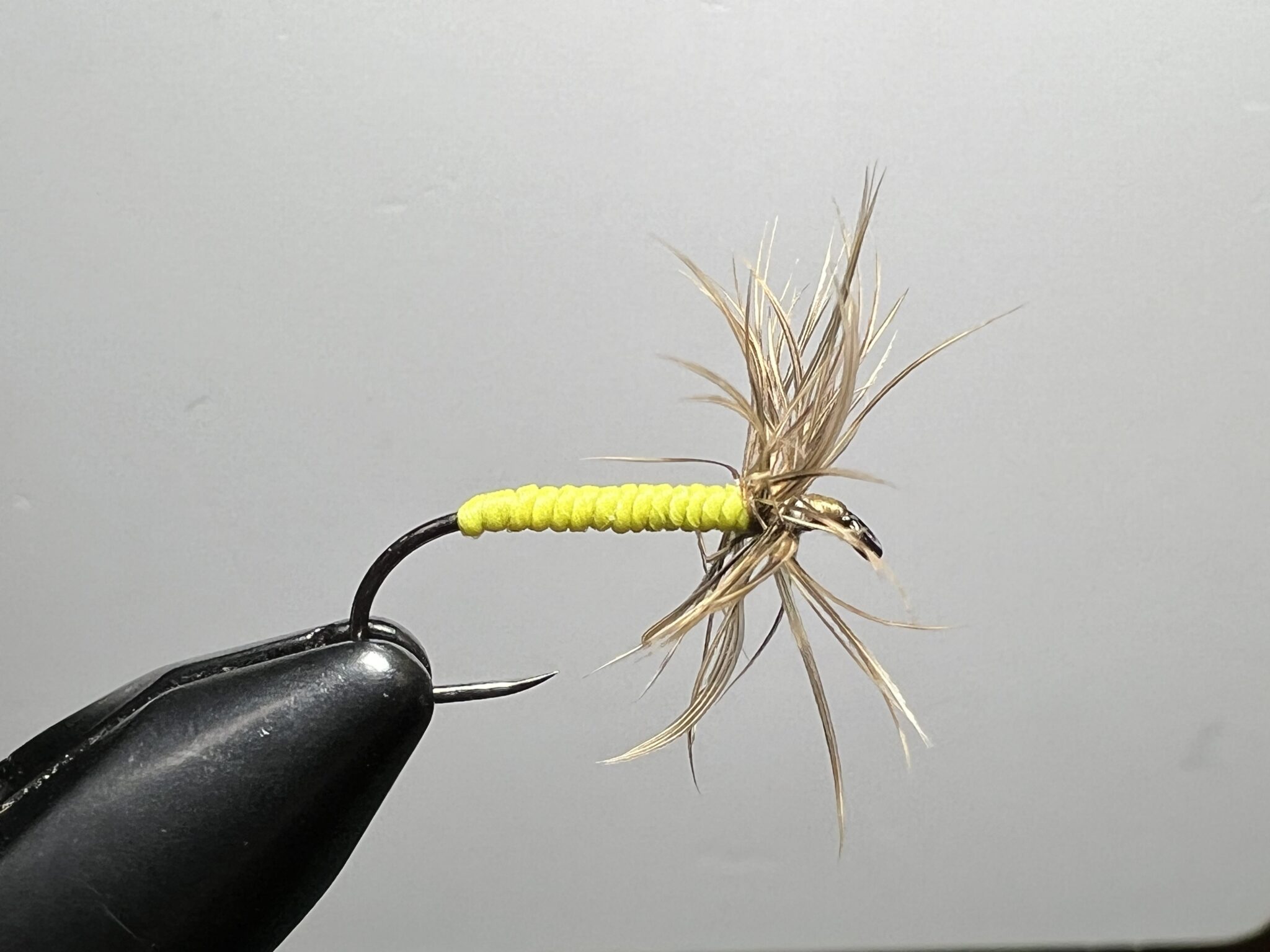 Side by side, they're pretty similar …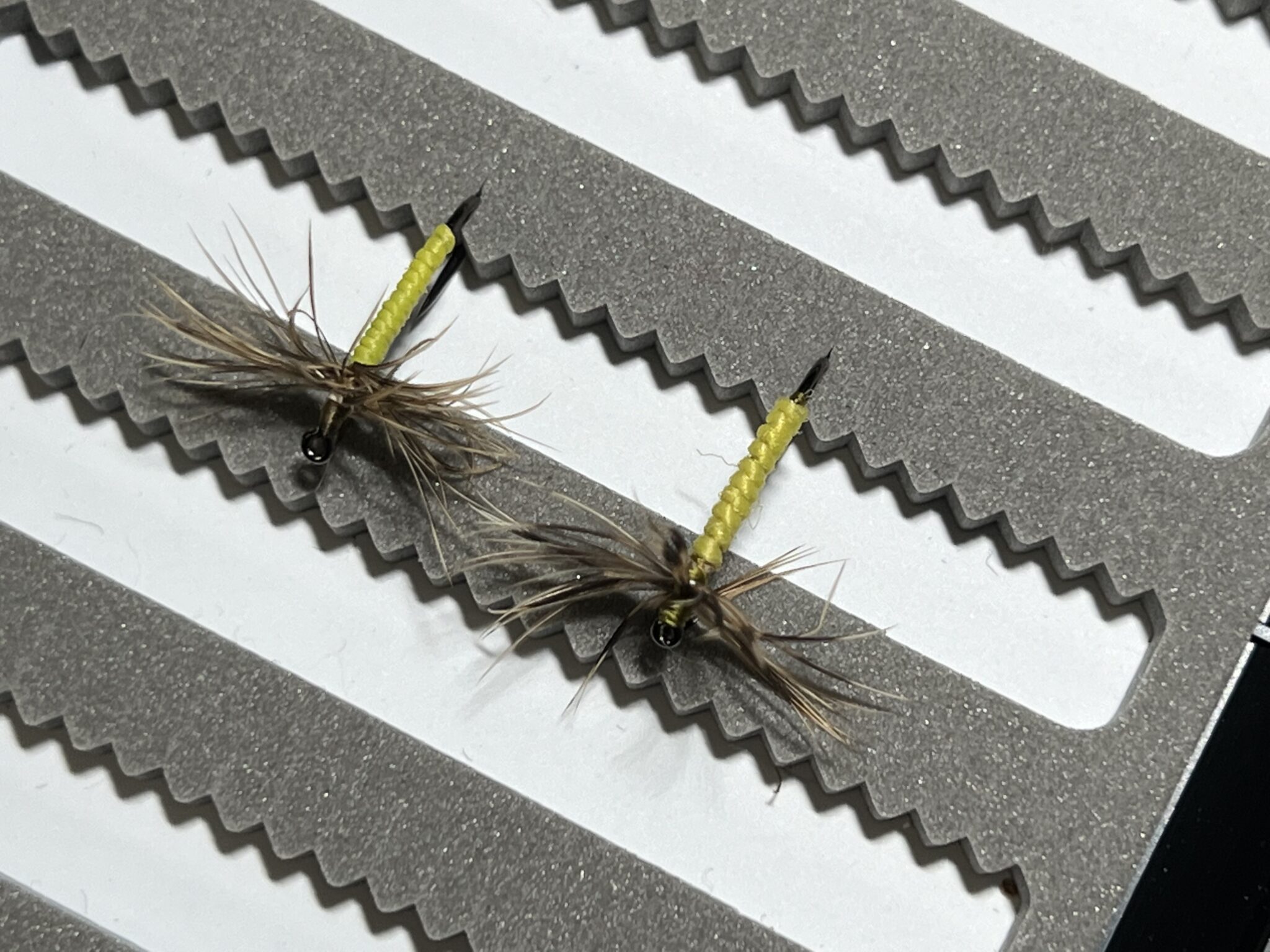 Oni obviously used a thicker clump of yarn with a harder twist for the body than I did so his has more pronounced segmentation, but while mine is a little slimmer I consider it a good facsimile. And it was a fun challenge figure out the right materials and discover that serendipity of the frazzled little card of yarn that's been hiding in the corner of my desk drawer for three decades waiting for its moment to shine.
Odd coincidence or stars aligned?