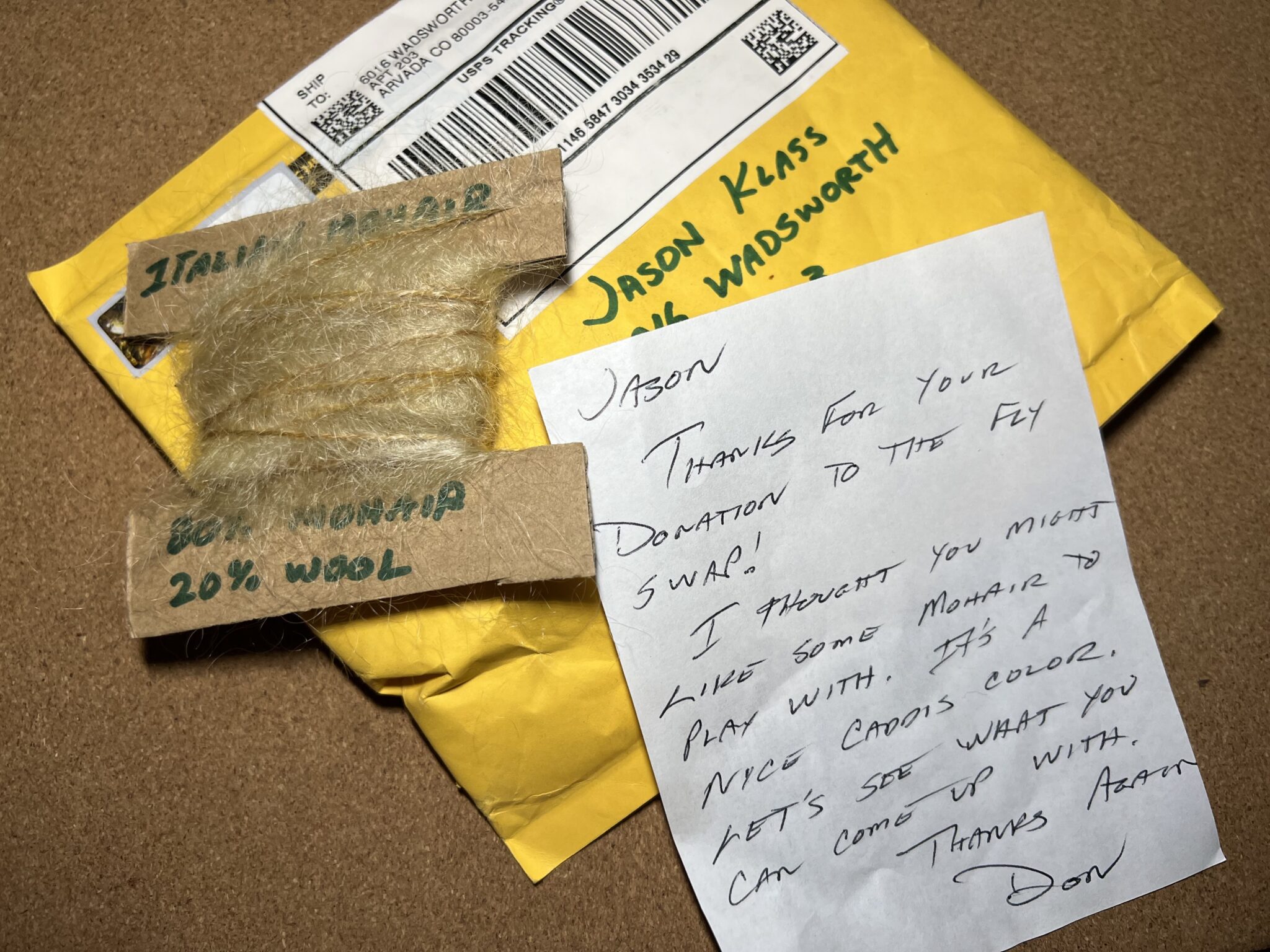 Not too long ago, I was sent a card of Italian Mohair by Don Lux, prominent tenkara angler and the organizer of the recent tenkara fly swap. He wanted to see what I could come up with.
Mohair is a notoriously difficult material to work with. It's slippery and doesn't dub very well, but what it lacks in cooperation it makes up for in looks.
Mohair is buggy and translucent like seal but is finer. In fact, it's often used as a seal substitute.
I haven't used mohair since I was tying flies for steelhead or leech patterns for stillwater and it's a material that I haven't really incorporated into my tenkara tying (partially because I have real seal). But, the stuff Don sent me was too beautiful not to try. So I leapt at the opportunity.
It's a gorgeous camel color strung with a wool twist. Usually, people wrap it like chenille, but I wanted to use it in a sakasa kebari and it would be too big.
So the obvious choice was to comb it out of the brush and incorporate it into a blend with my dubbing mixer (using a material that's a little easier to dub).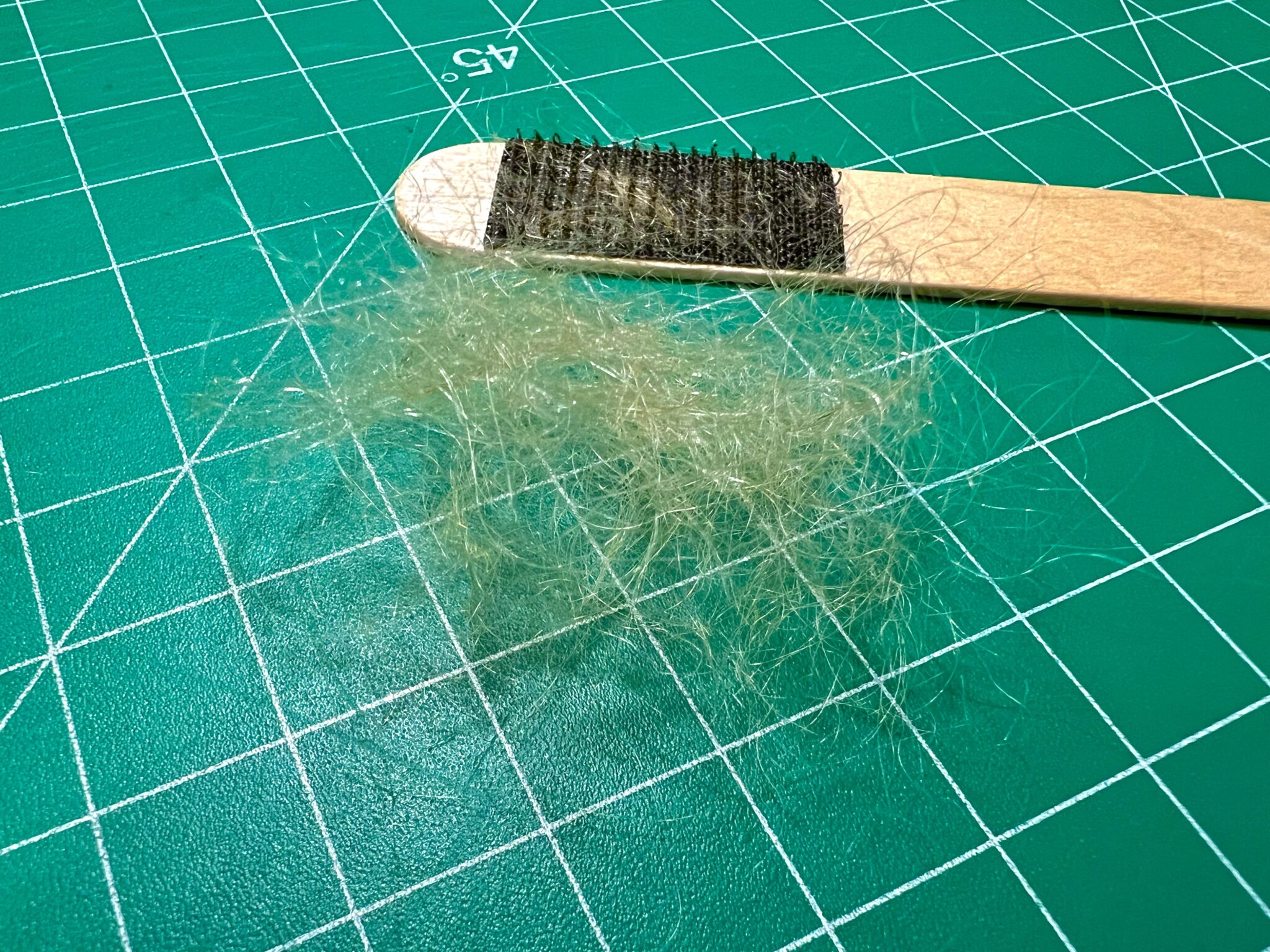 I wanted the fly to have a brownish/gold impression so I came up with a mixture of the mohair and brown dubbing for the thorax.
That decided, I then thought it would look really interesting if I used contrasting pheasant and partridge hackle and a black, eyeless hook with a red loop for a hotspot.
The only thing that was missing was what to use for the abdomen.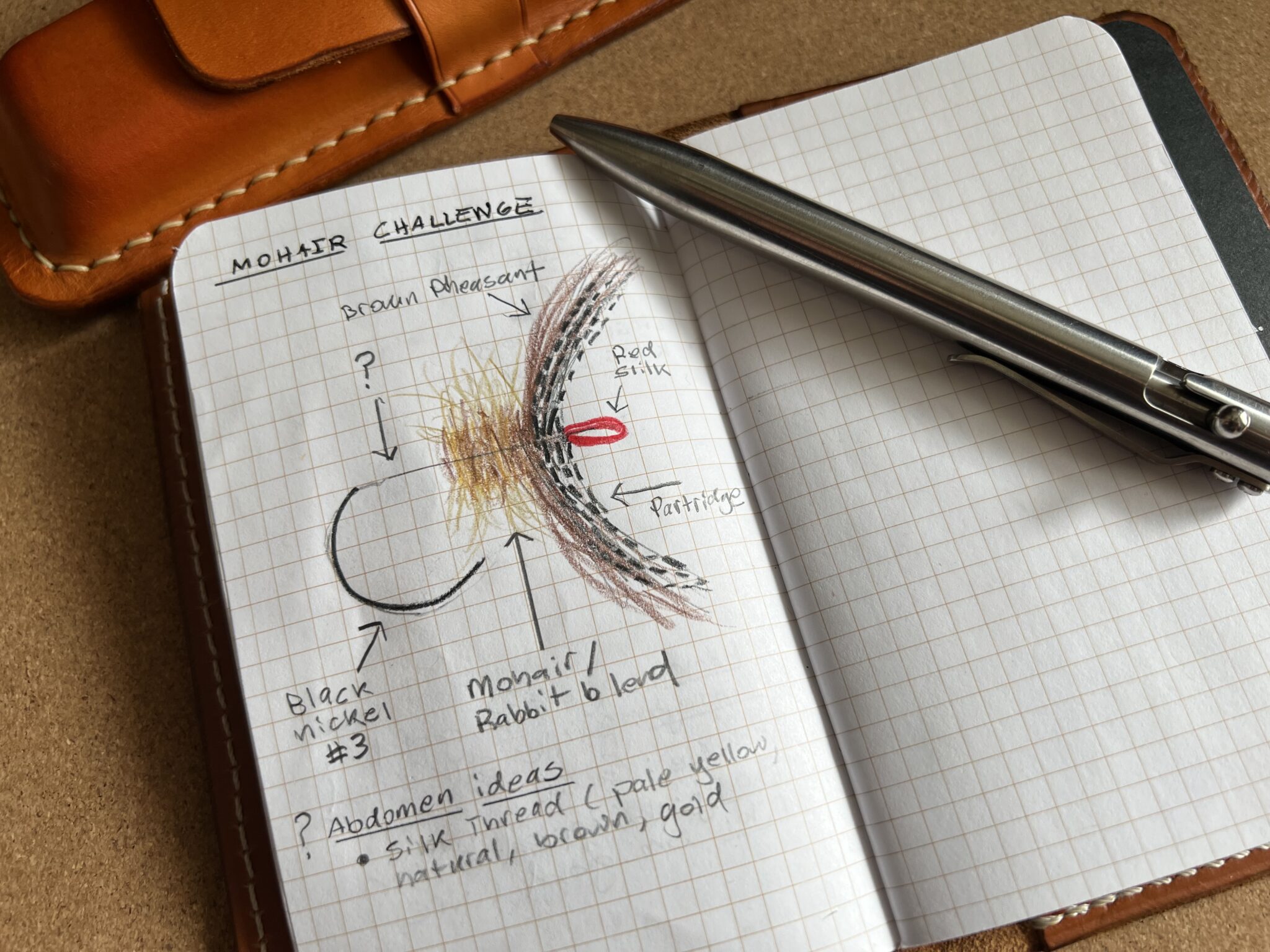 I settled on gold silk thread as this seemed to compliment the other colors well.
Hook: Eyeless #3, black nickel silver
Thread: YLI Silk Thread, gold
Loop Eye: Silk Bead Cord, red
Hackle: 2 turns of grey partridge followed by 2 turns of brown pheasant
Thorax: Blend of mohair and vicuña dubbing, Earth
Abdomen: YLI Silk Thread, gold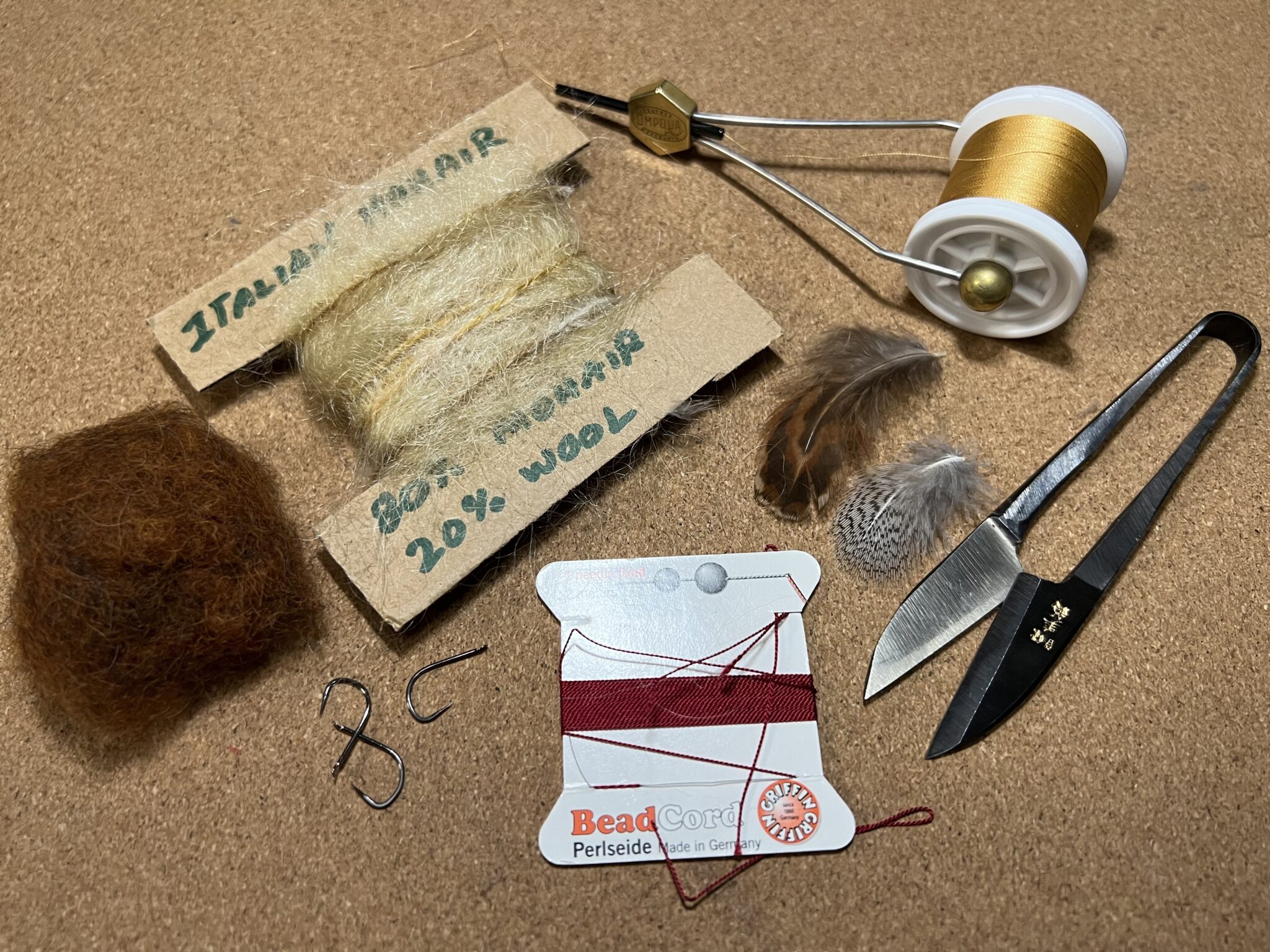 The result is a very messy, scraggly fly that gives the impression of a delicious, complicated little creature.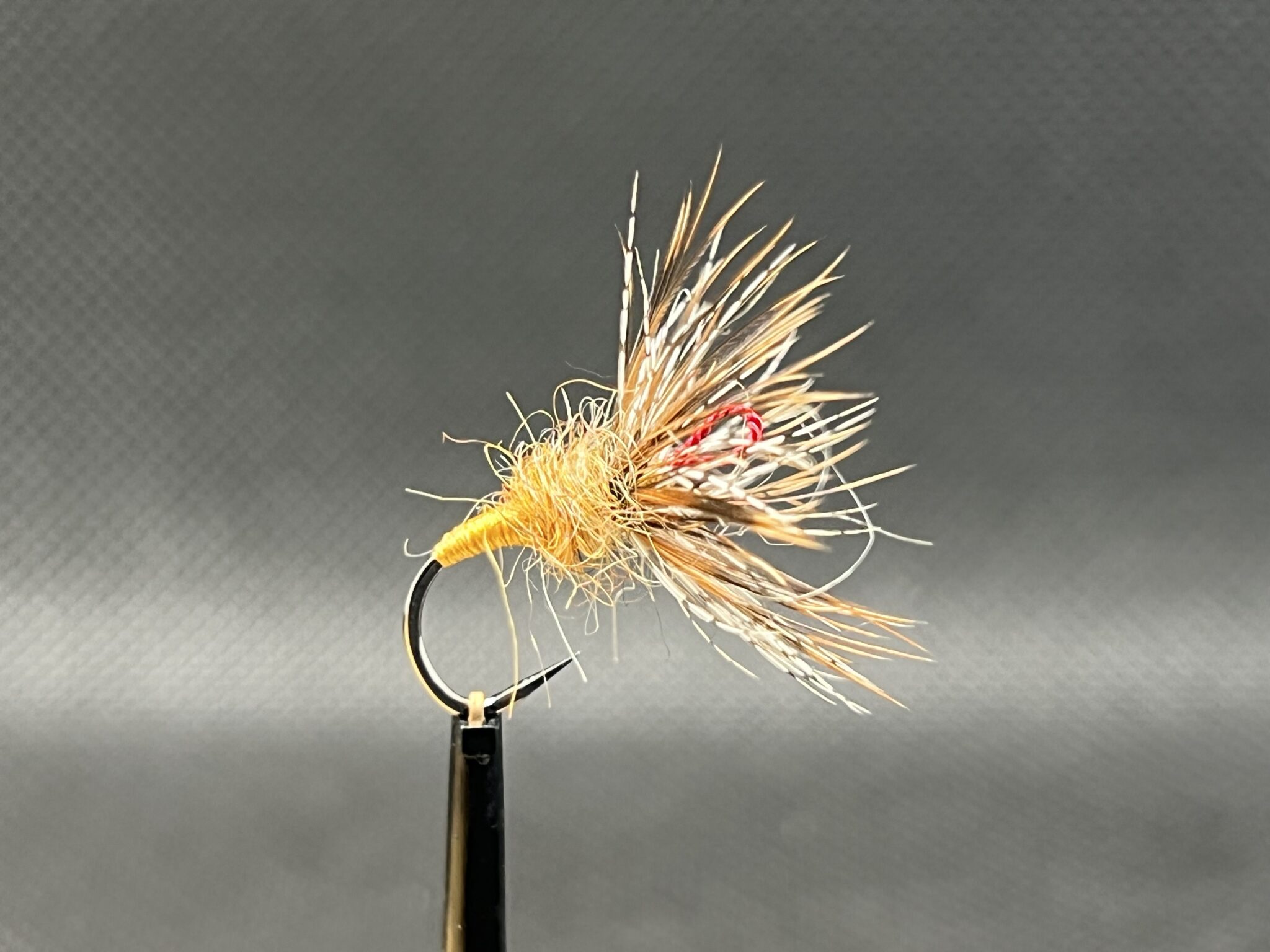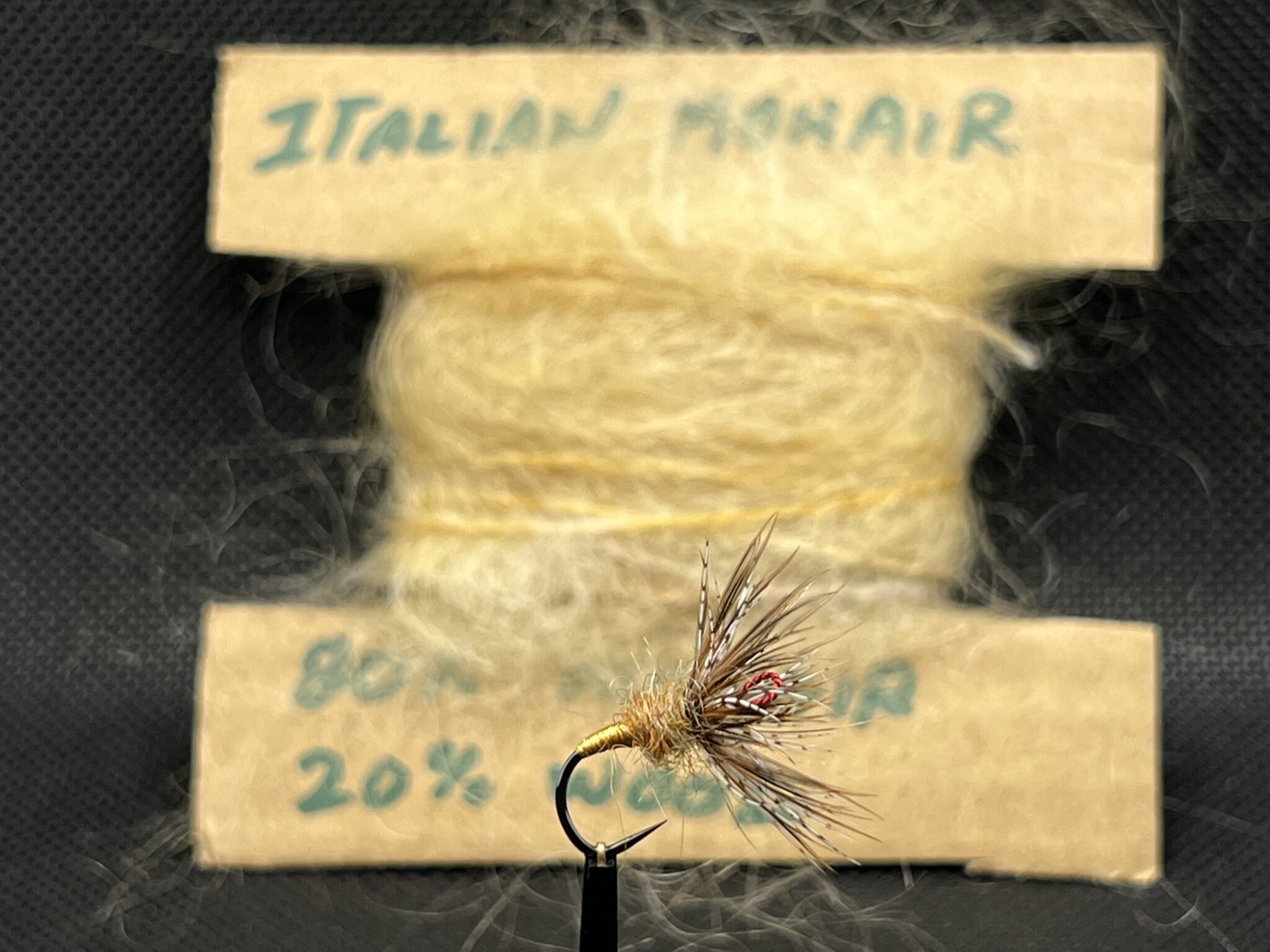 It's not a ground-breaking pattern by any means, but I think it's handsome nonetheless.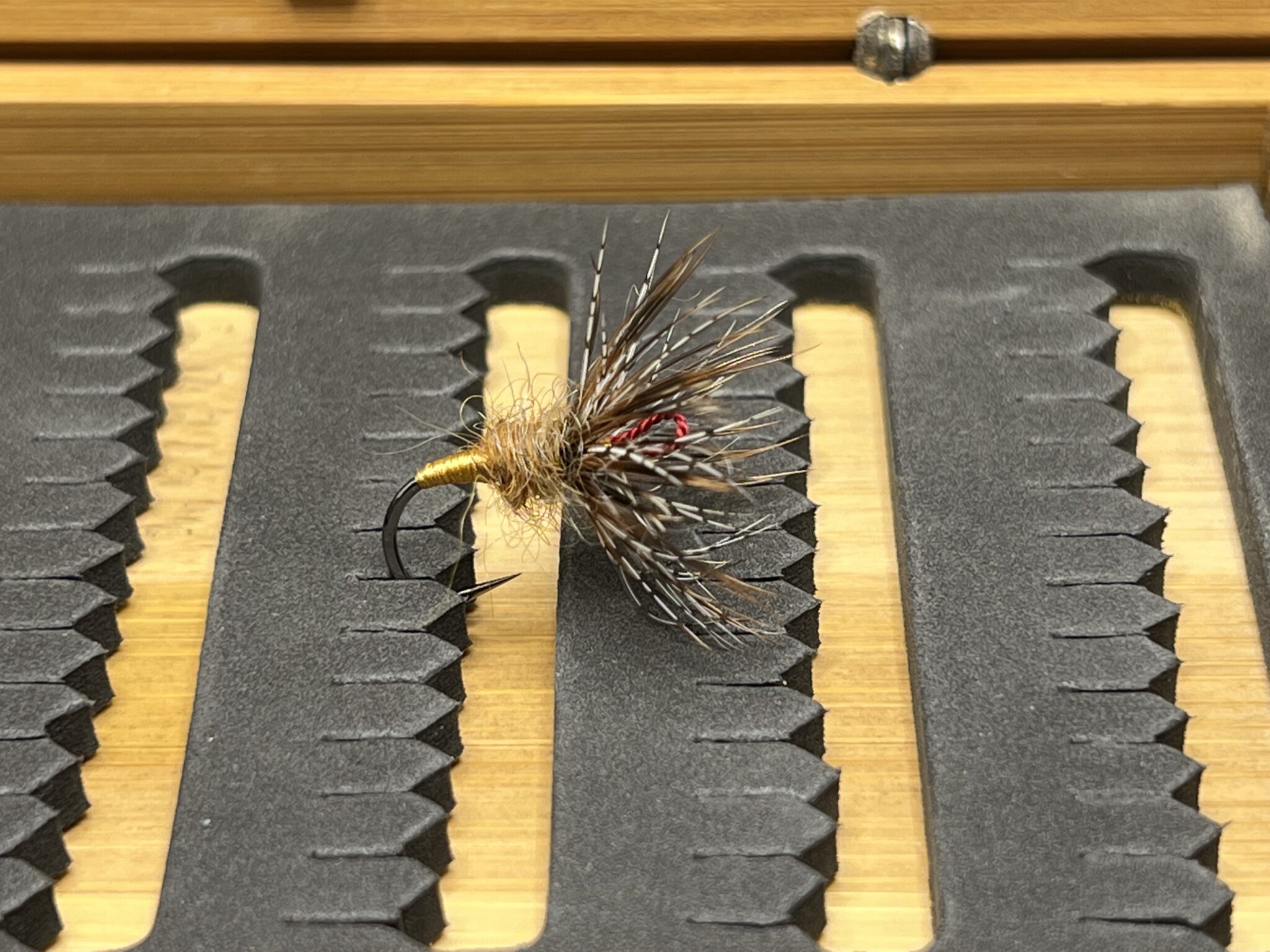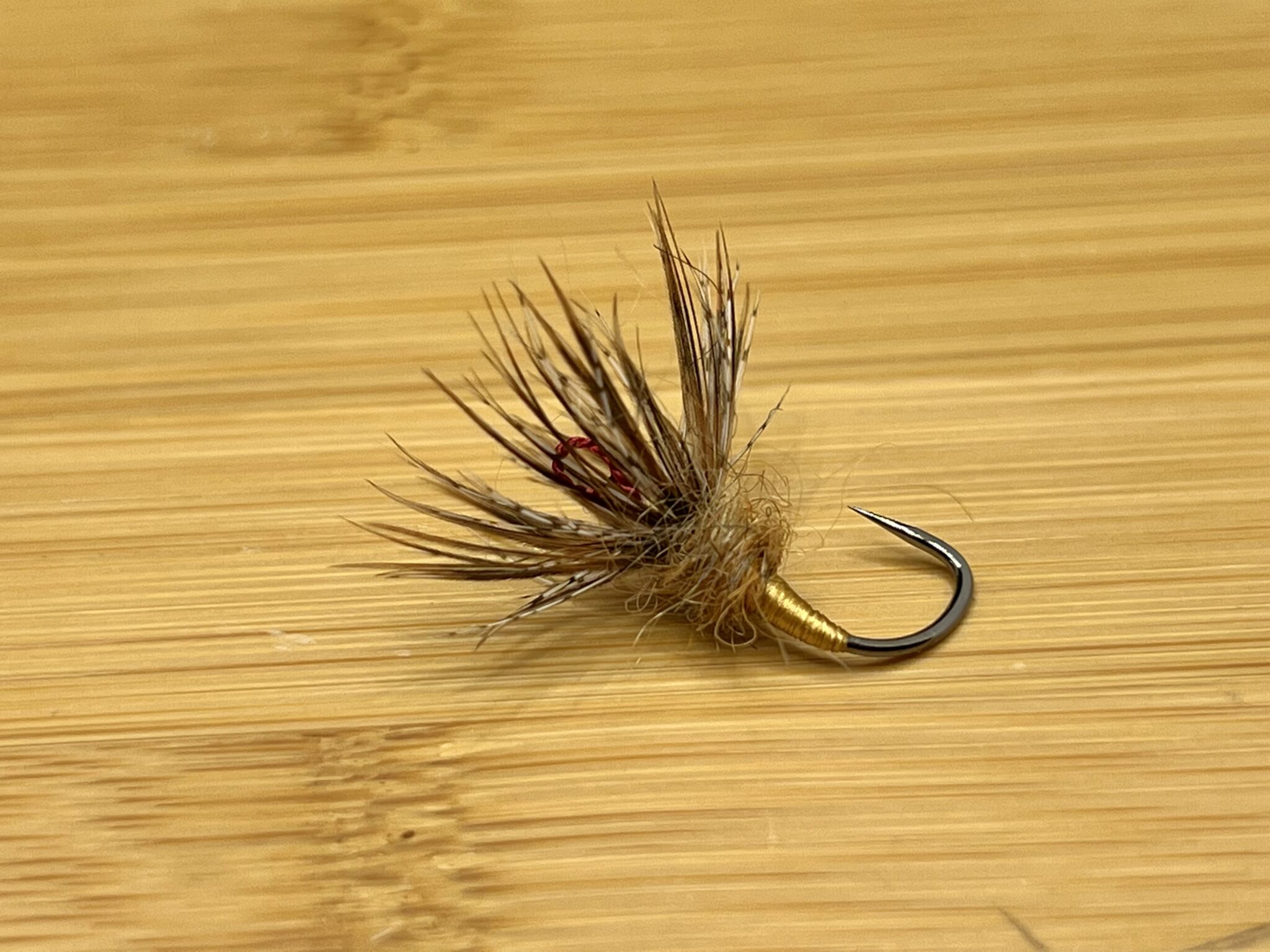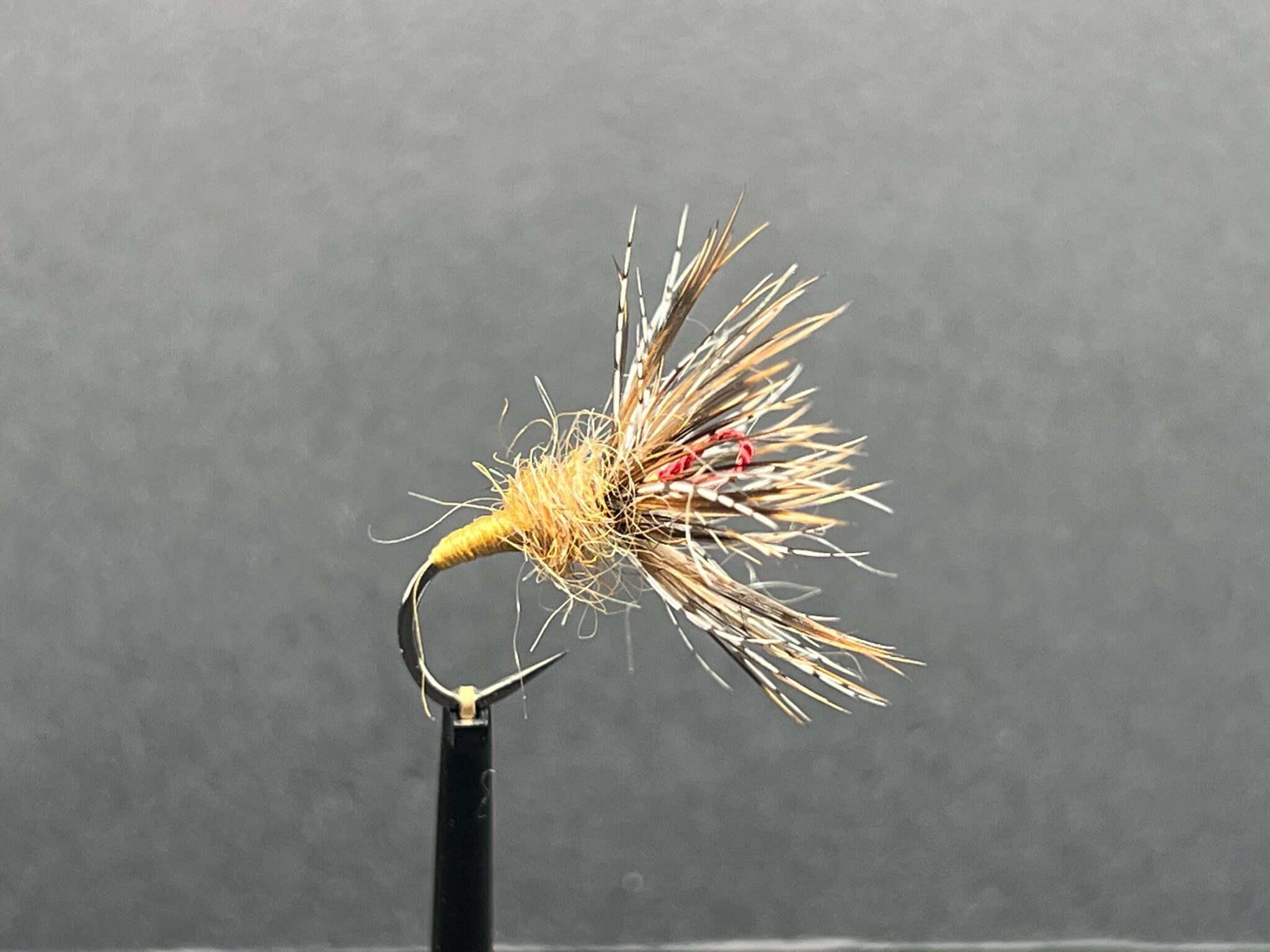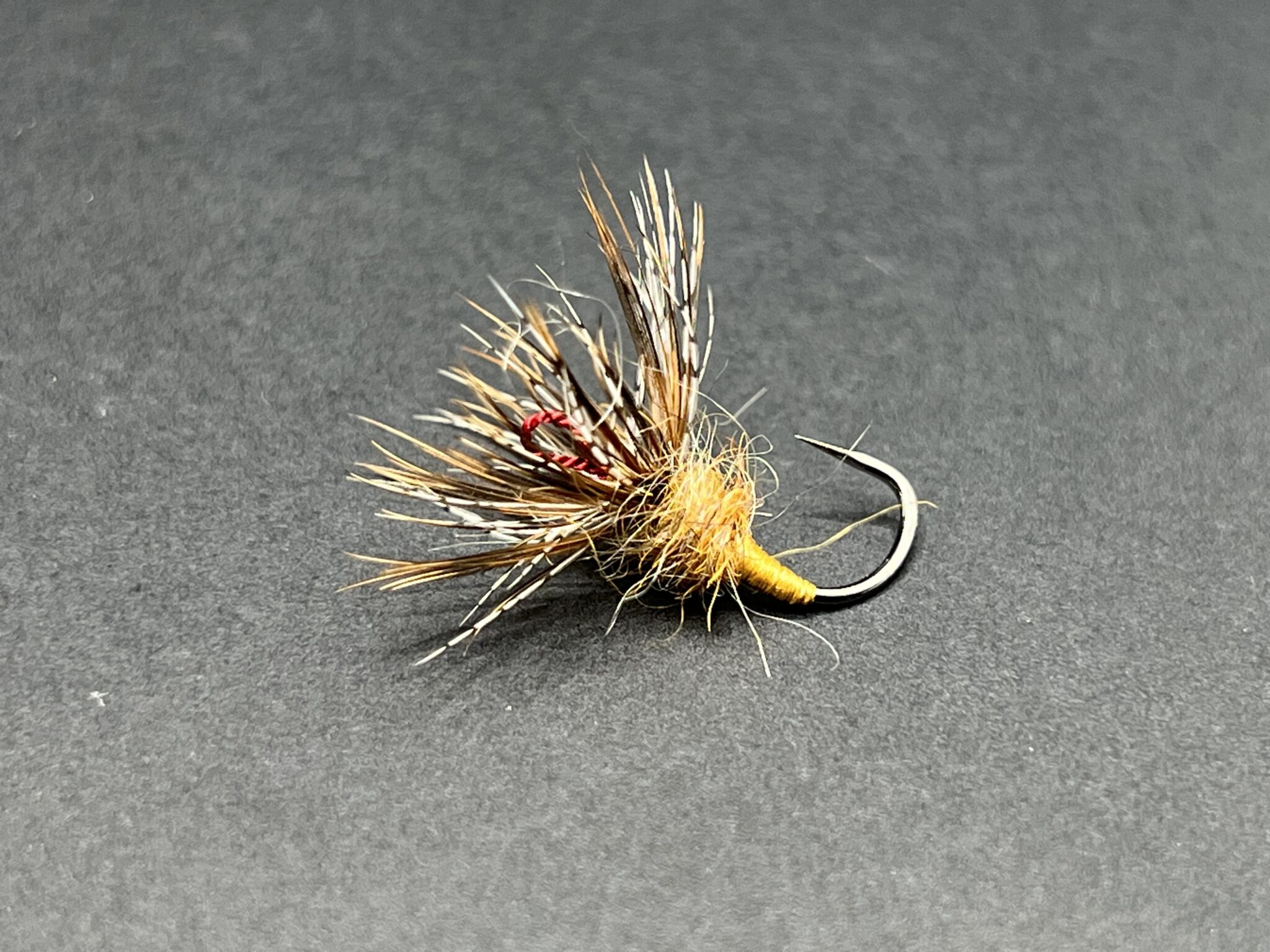 I don't have a name for it and likely won't tie any more, but I always love to experiment with different materials so it was fun. And I will definitely keep mohair on my rotation list from now on for my own custom dubbing mixtures. Thanks Don!
What's your experience with mohair?