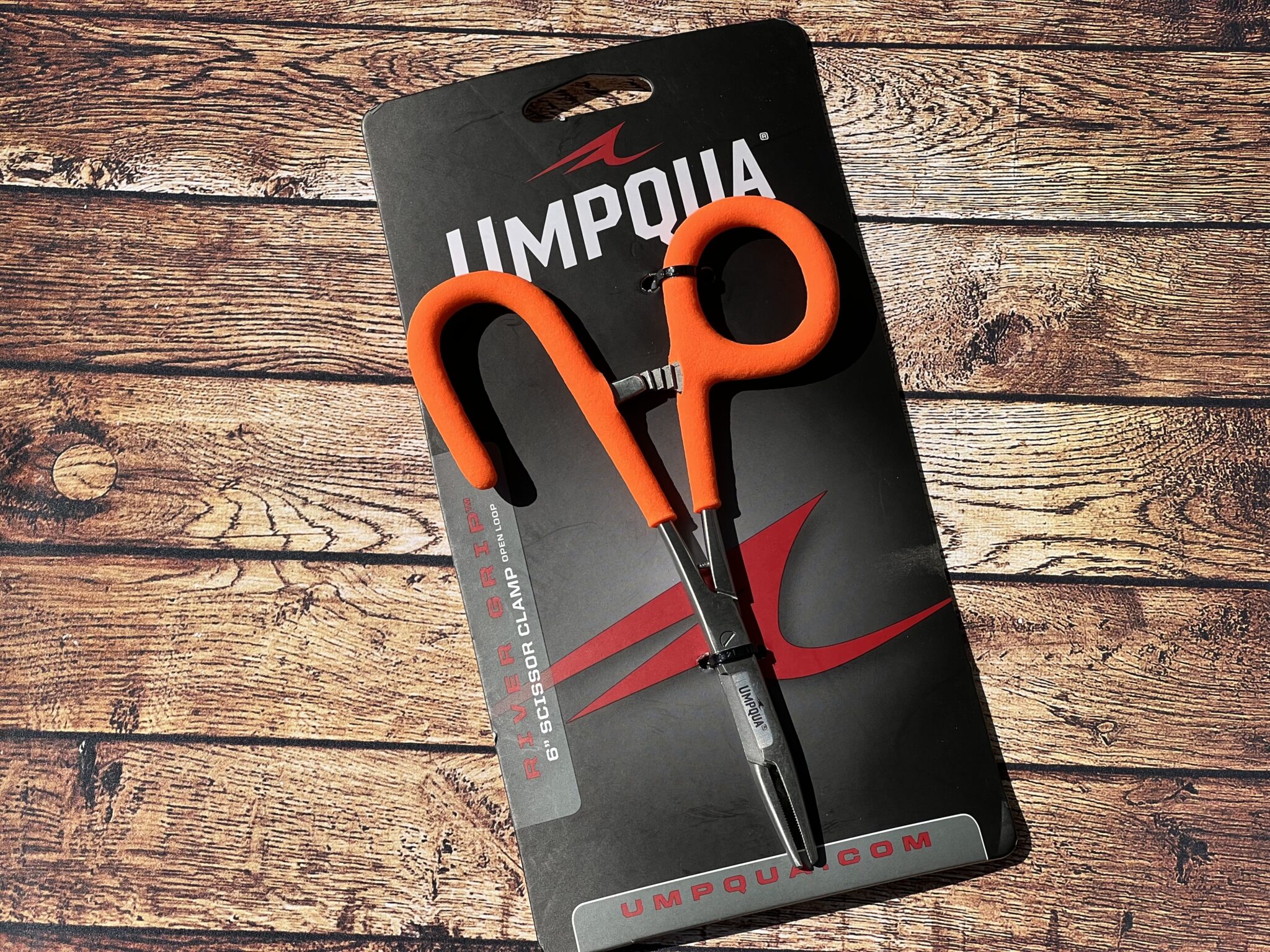 I love Umpqua tools because of their smart designs, solid construction, and comfort. The River Grip Clamp is a popular one among fly fishers and I've had a pair for a while in the standard 2-finger hole model.
They're great, but I'm always looking to improve streamside ergonomics and recently saw that they have a version with one regular, closed finger loop and one open loop (making it easier to grasp because you don't have to guide your fingers into the holes).
I've been looking for a new pair of hemostats and was considering mitten clamps for ease of operation, but I've had them before and wasn't a big fan. So, these seemed to be more in line with what I was looking for.
Specs
Length: 6in. (15.24cm)
Weight: 2oz. (56.7g)
Construction: Steel, rubber
Spring Loaded? No
Features: Serrated jaws, scissors, eye-cleaning pin, cushioned finger loops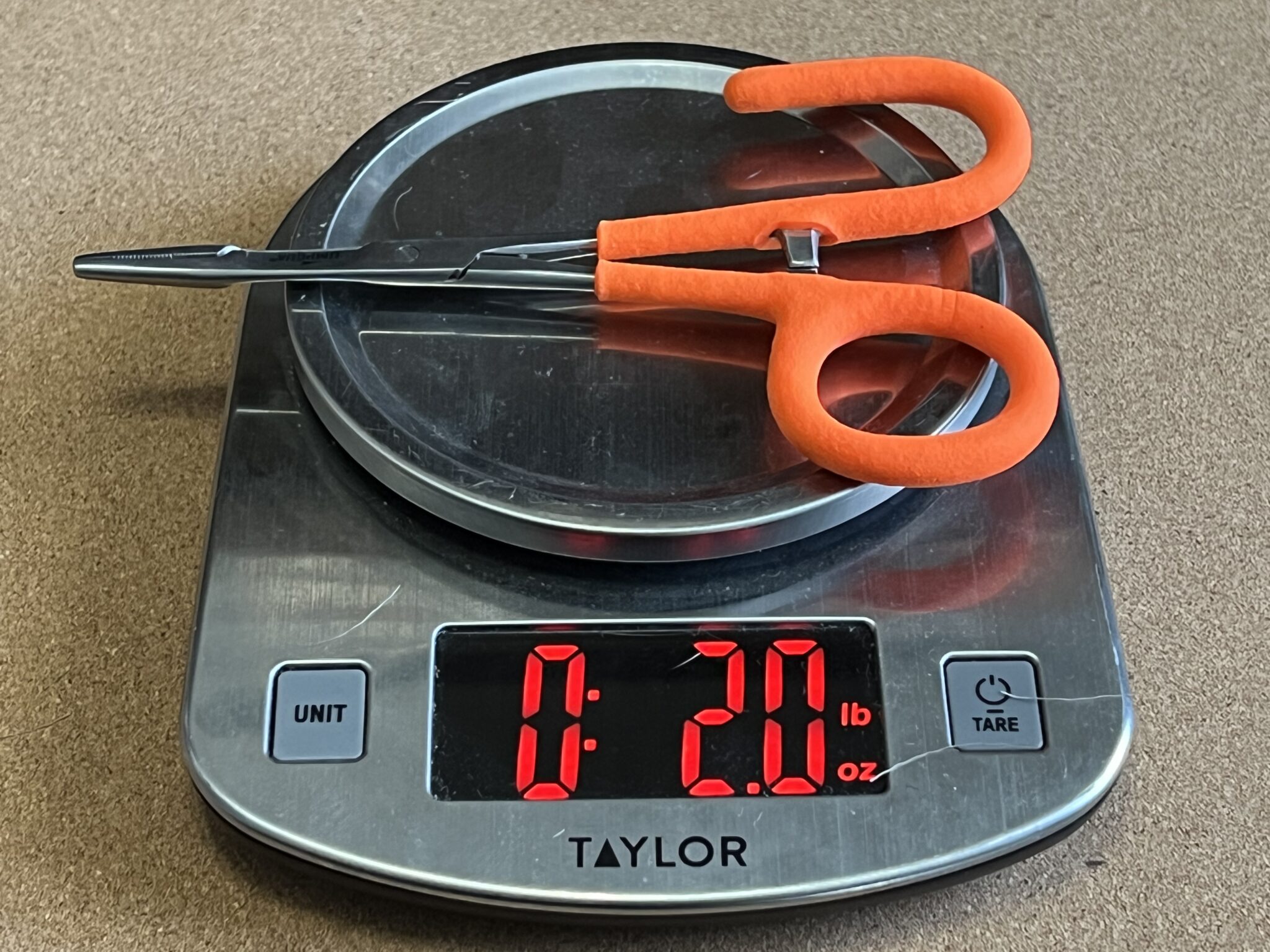 It looked a little weird, but after playing with one, I quickly understood the design concept.
Probably one of the reasons the River Grip series is so popular is due to the padded finger loops. They're very grippy and don't bite into your skin when applying pressure the way bare metal clamps do (I can't stand that). I once had a pair of hemostats that left marks on my fingers after a day of fishing. Those didn't last long!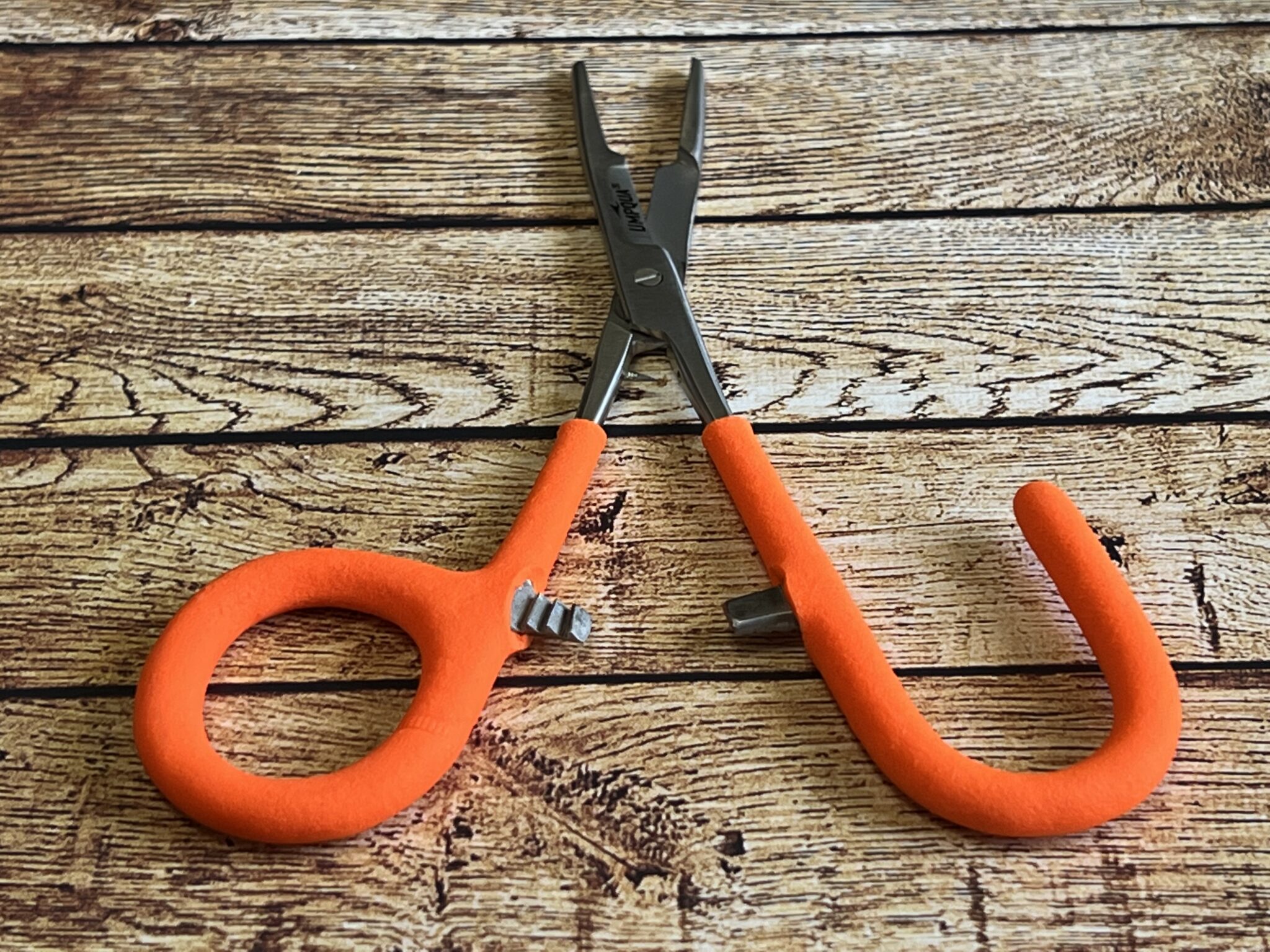 It in fact, it really is easier for me to grasp and release when hanging from my shirt, pack, or tucked into a pocket. In alignment with my views on the justification for one-handed scissors, this clamp eliminates one more little fuss factor. Plus, they're easier to use with gloves.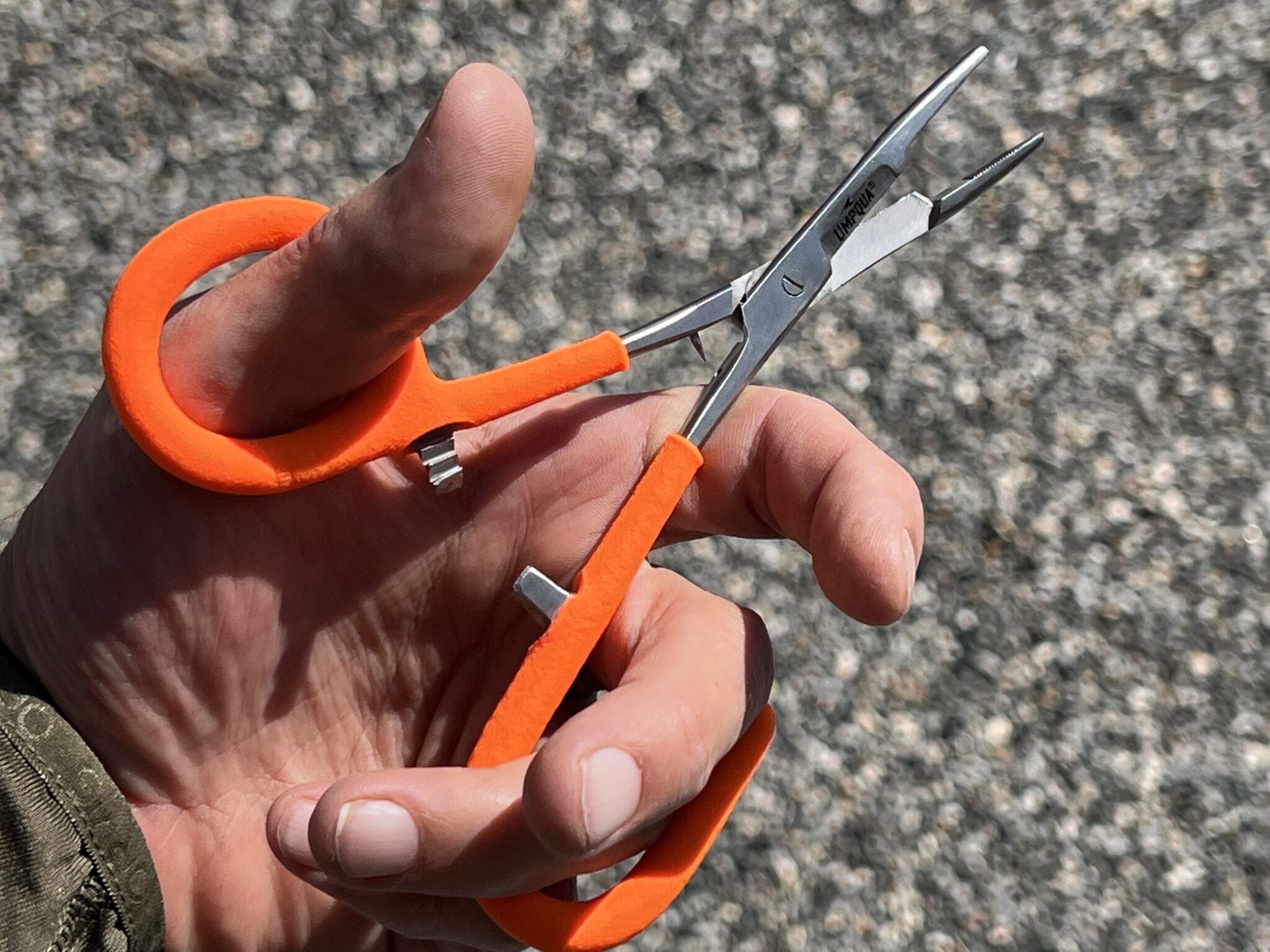 The jaws are serrated and behind them is a pair of scissors for trimming materials off of flies, hacking tough tangles, clipping snags, or any other cutting task you might need on the water.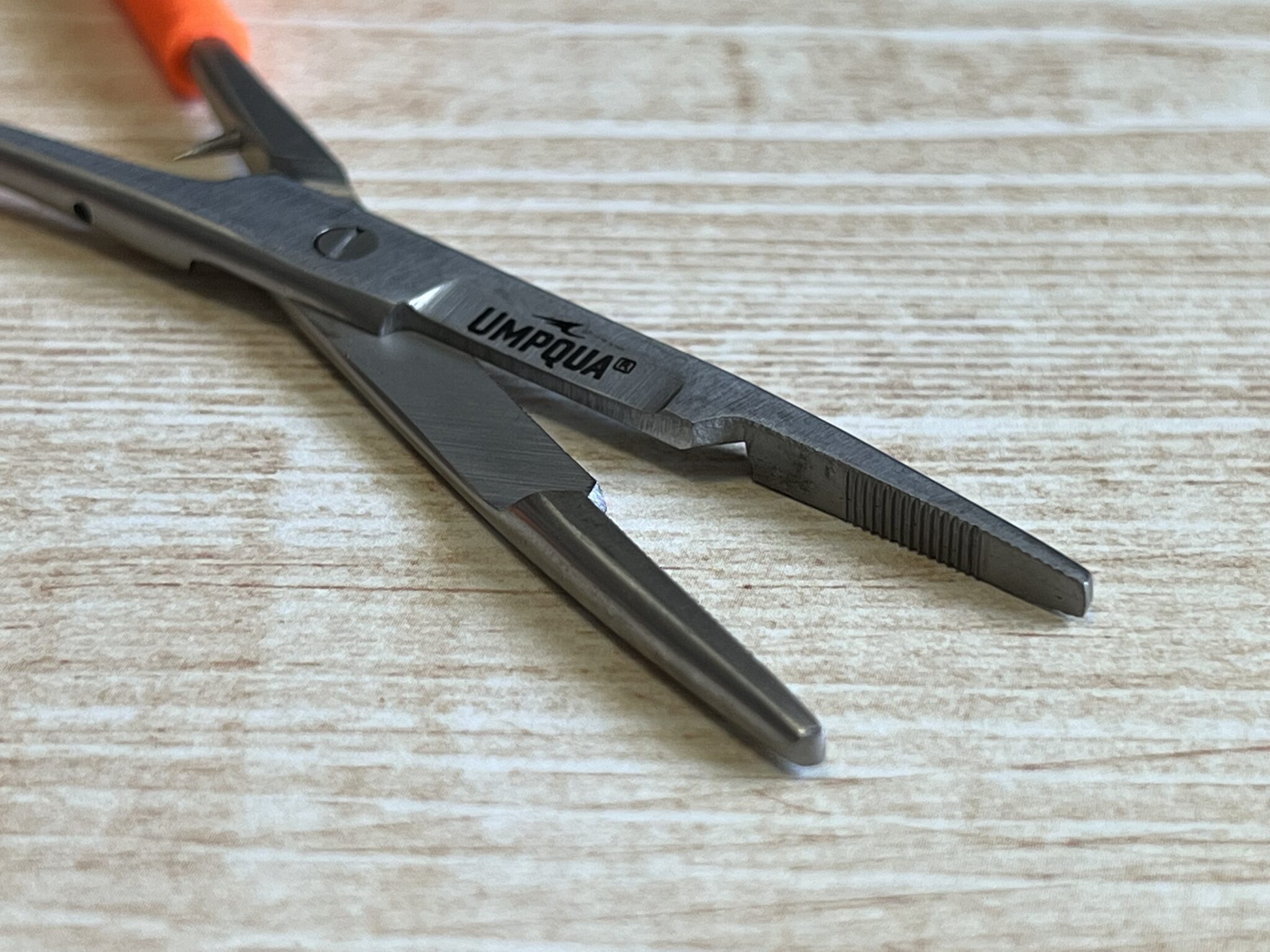 There's also an eye-cleaning pin and kudos to Umpqua for employing an actual screw so that you can take them apart to sharpen the scissors. Such little details are becoming rare as most manufacturers favor simple rivets because they're cheaper. To me, little details like these are signs of quality.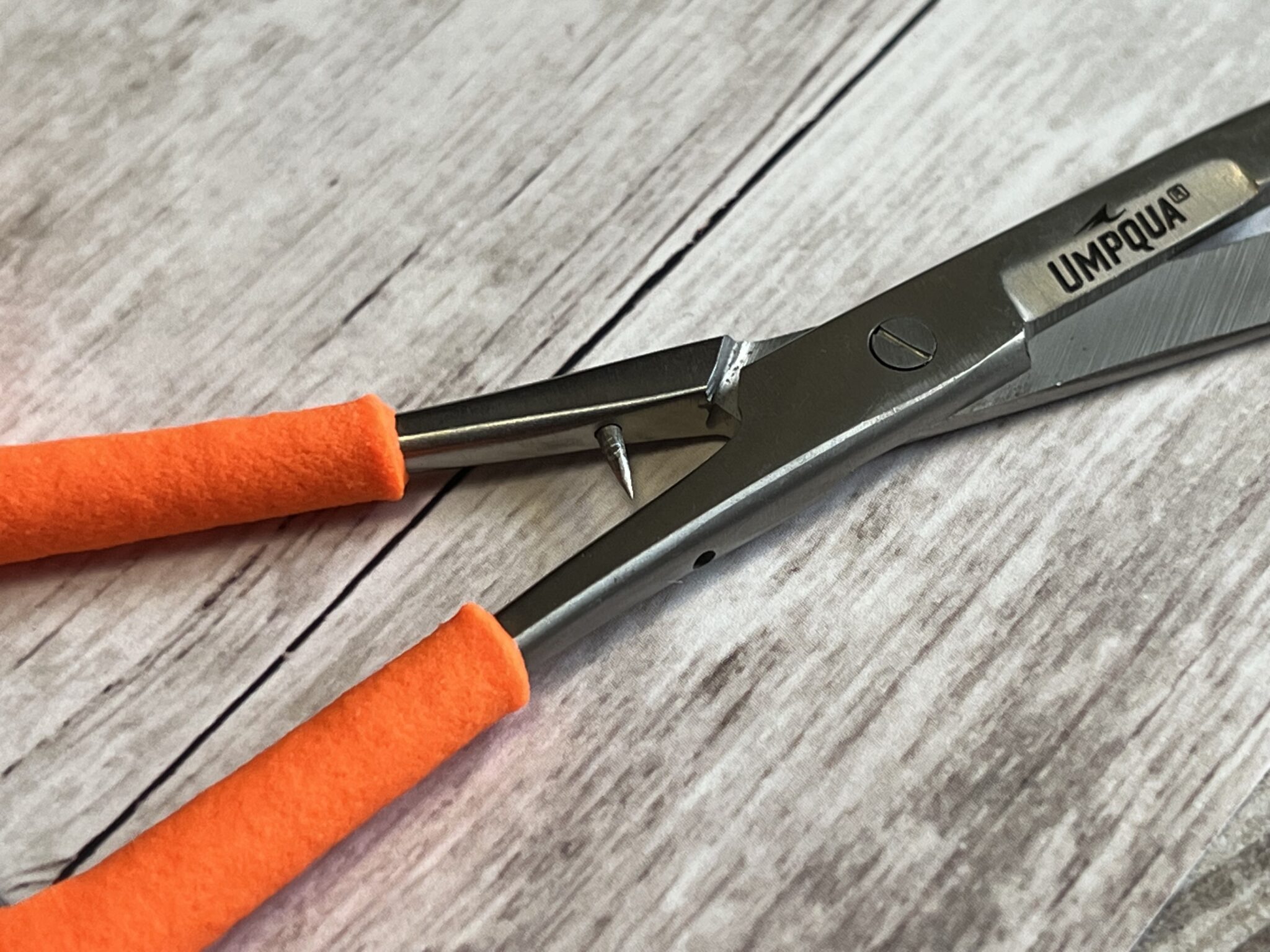 I know it's obnoxious, but the blaze orange handles make it easy to spot them a mile away. As someone who is notorious for losing hemostats, I need this. But if orange isn't your thing, they're available in other, more civilized colors.
Speaking of loss, I will rig up some kind of leash or zinger just as insurance. After all, while these aren't exactly expensive, they're not cheap either. And I really don't like having to replace gear due to preventable loss.
The River Grip has a sturdy locking mechanism with aggressive teeth that lock securely without being difficult to squeeze open (another thing I can't stand about some hemostats). The last thing I want to do when I've got a fish in the net is to struggle to get my hook removing tool out.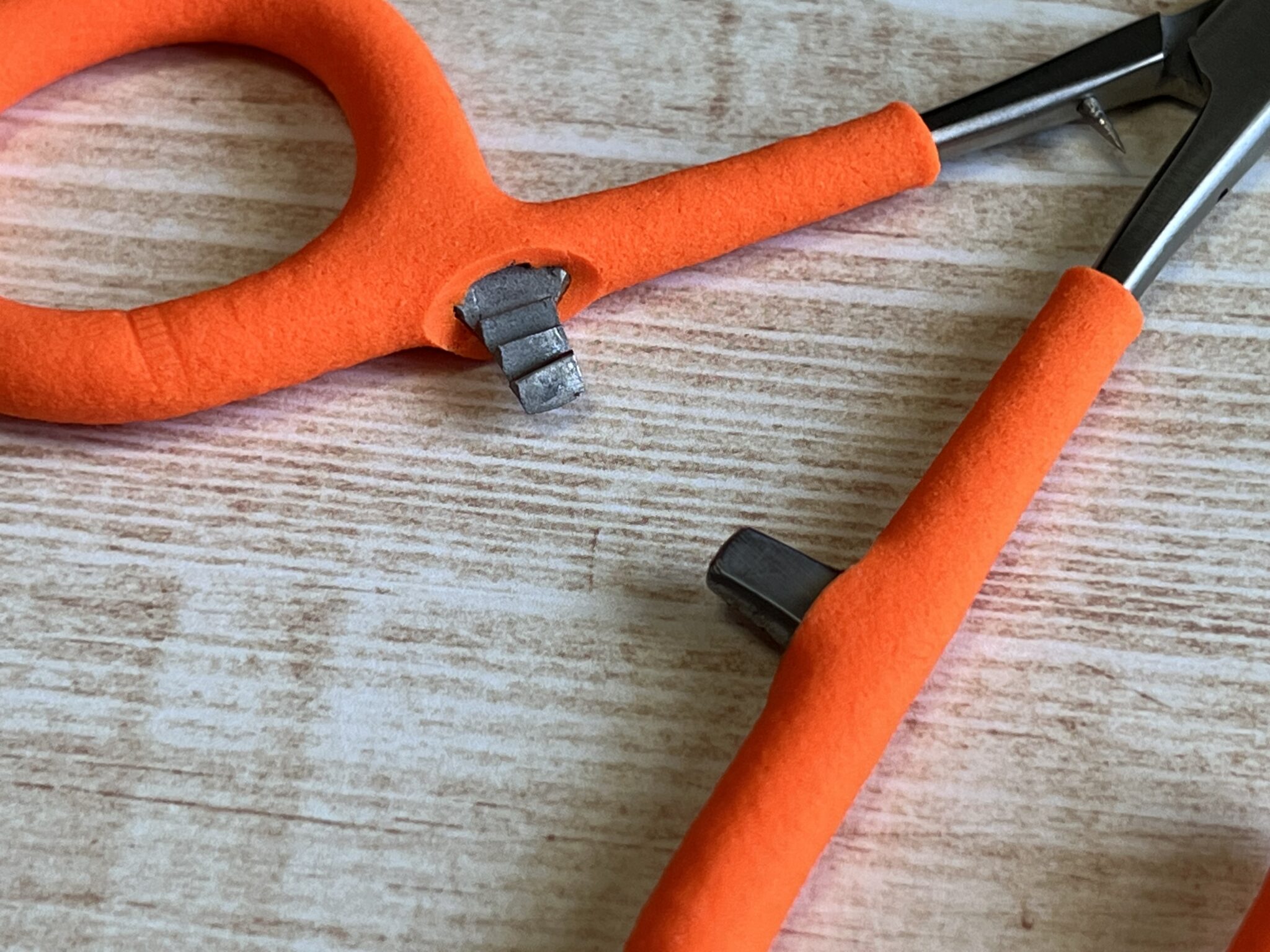 If you're in the market for a new pair of forceps or hemostats, I highly recommend trying the Umpqua River Grip Open Clamp. For me, the ease of use alone is enough, but the multi-use functionality and quality construction are icing on the cake.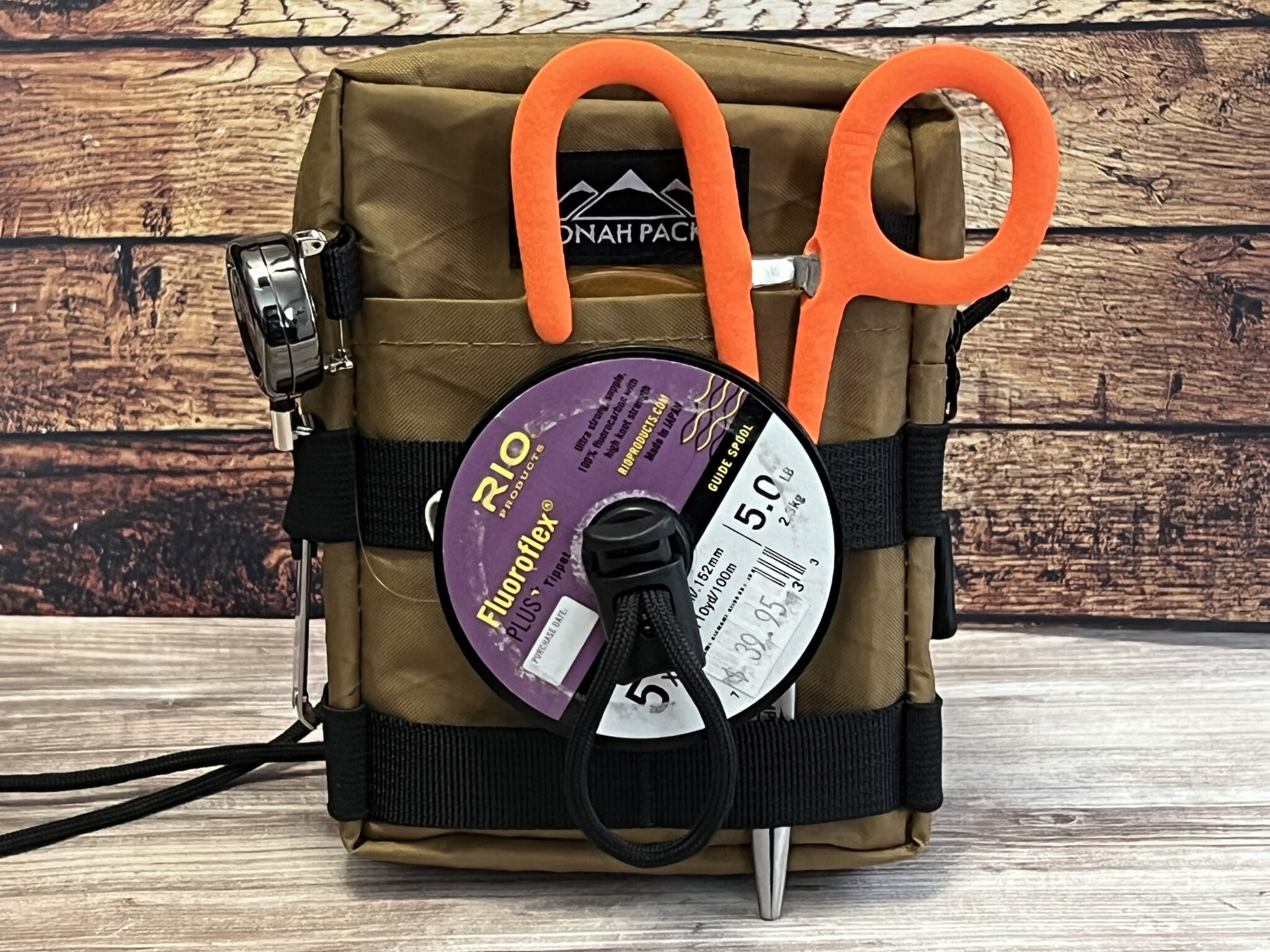 To learn more, visit the Umpqua website.
What are your favorite hemostats, forceps, or hook removal tools?