Today, I got some fluorocarbon tenkara level line and a nice note from Chris Stewart of Tenkarabum.com. Chris is a level line guru and has tried just about every type of level line out there but also encourages experimentation. So I was delighted when he sent me a couple of "extras" to try out.
The lines included my favorite Tenkara Bum Orange size 3,4, and 5 lines but he threw in a clear/fluorescent Stren 12 lb. test line and Bass Pro Shops Carbon Gold in 14 lb. test. While I am familiar with the Tenkara Bum level lines, I haven't cast the other two (though I was already aware of the Bass Pro line).
The first thing I did was to make two lines in my favorite lengths: 10.5′ and 13′: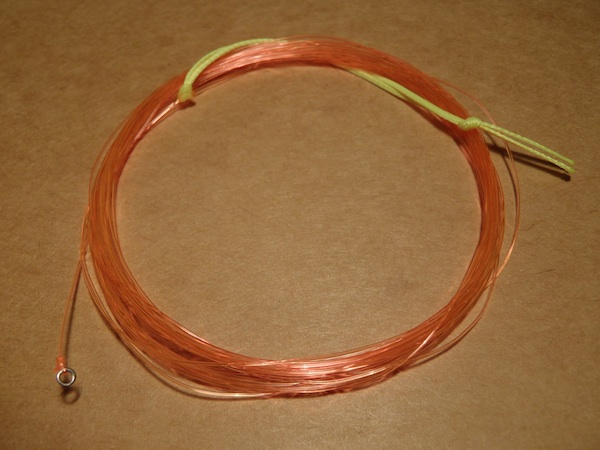 Of course, I added a braided loop of dacron to each which is now my standard method for attaching the line to the rod.  Rather than a perfection loop or a surgeon's loop, I used 2mm tippet rings for a better transfer of energy and strength.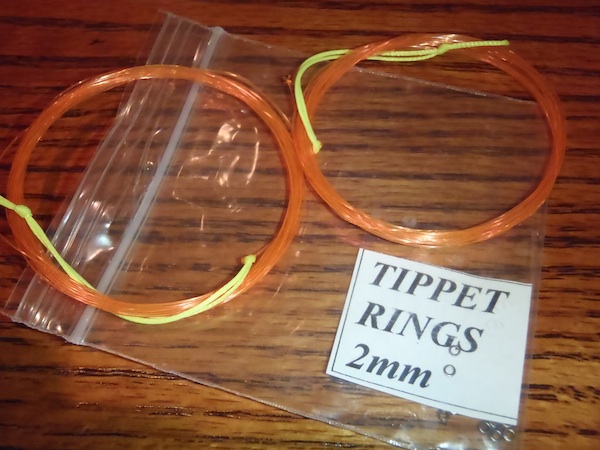 The Davy Knot
A standard clinch or Trilene knot would be too bulky to attach the tippet ring to the line, so I used a Davy knot.
The Davy knot was designed to tie tippet to flies.  Flies give you something substantial to hang on to as you pull the knot tight but that's not really practical with a miniscule, 2mm tippet ring.  To make it easier, I first clamp the tippet ring in my hemostats, thread the fluorocarbon, tie the Davy knot, and then use the handles of the hemostats to pull the knot tight.  It's much easier: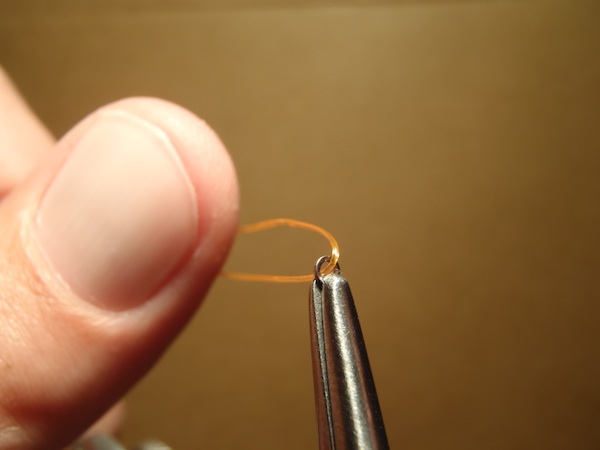 The more I cast and experiment with level lines, the more I love them.  They cast well in the wind, are DIY friendly, are inexpensive, and an all around pleasure to cast.
Do you prefer level or furled tenkara lines?