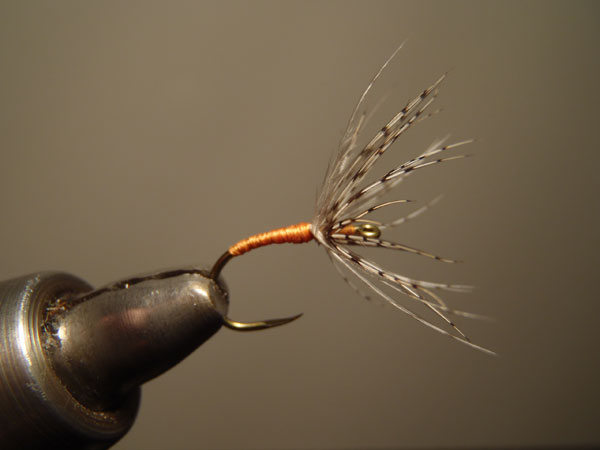 Since I can't go fishing right now, tying flies is the next best thing.  In the past few months, I've been playing around with some unorthodox body materials for tenkara flies but recently felt the urge to tie some with the more traditional thread bodies.  I saw that Tenkara Bum was selling Pearsall's silk thread, and it kind of jogged my memory.  I ransacked a dark corner of my fly tying desk where I throw obscure materials only to confirm my suspicion that I did indeed have a few spools of the gossamer size!  And, I even had some workable colors for tenkara flies.  But I specifically wanted orange to tie up the classic combination of partridge and orange so I promptly ordered a spool of the truant color from Tenkara Bum.I hadn't tied with the stuff in years.  It's just been sitting there in a box all this time.  I think I originally bought it to tie midges but I can't remember.  At any rate, I never could have imagined I'd be pulling it out now to tie tenkara flies!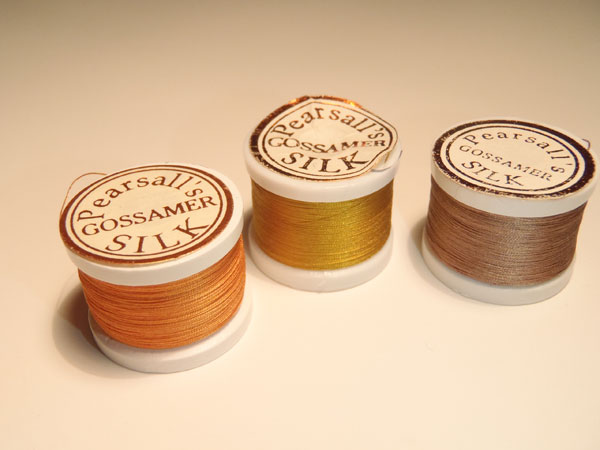 The thread is beautiful and produces a great body for sakasa kebari.  The only problem is that the spools are significantly smaller than most western fly tying thread spools.  For example, here are some Pearsall's spools being dominated by a standard sized UNI-Thread spool: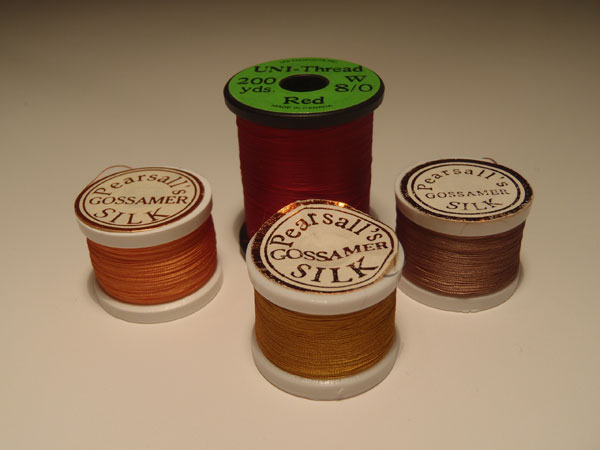 In order to use the smaller spools with a standard bobbin, you have to bend the wires a bit to get some tension on the spool.  Simply pinch the arms of the bobbin until they cross over each other to get a better fit.  You might have to do this a few times to get it right. And don't worry, you can always bend them back to fit standard spools: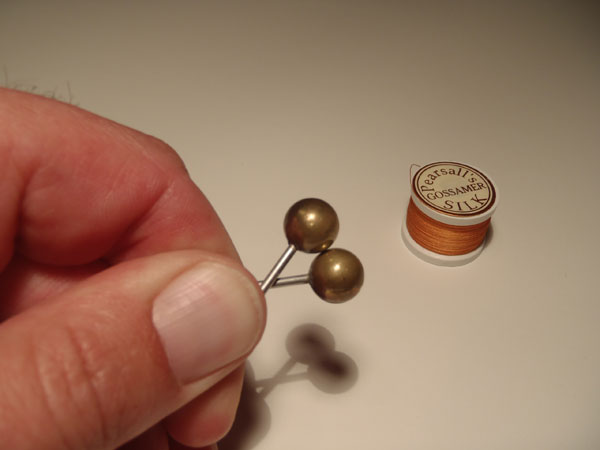 Once you do that, you should be able to get the thread to fit on a typical bobbin and tie as normal.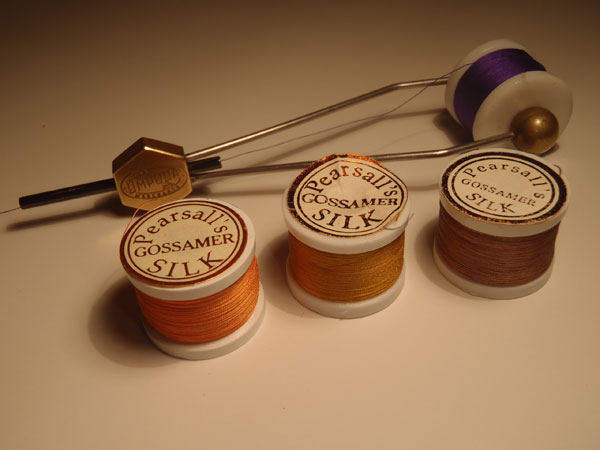 If you like tying thread bodies, Pearsall's Gossamer Silk Thread is a good option.  One thing to keep in mind is that the thread will darken when wet so don't assume the color you're tying with dry is exactly how it will appear to the trout.  The orange-bodied fly above turns a brownish color underwater.  But still, you can create some nice looking flies with the elegant colors Pearsall's offers.
What is your experience with silk thread?
Like this article? You might also like these ...