Today, I got the first ever TenkaraUSA print catalog in the mail.  Daniel was kind enough to not only autograph it for me, but also write a nice message.  This is a truly special item and as soon as I opened it, it reminded me of something I've been thinking about for quite some time–establishing a tenkara museum.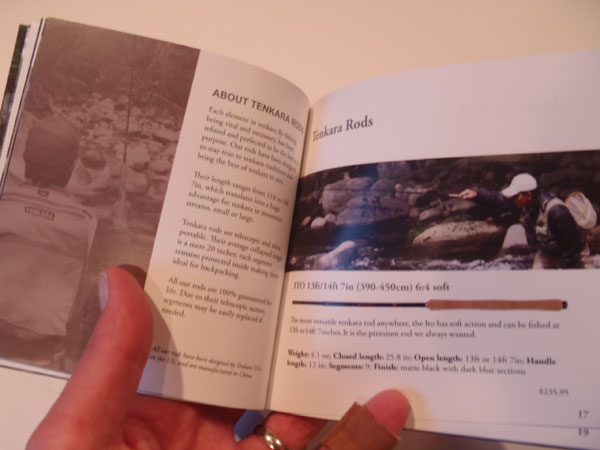 It might seem too early to start thinking of dedicating a museum to something that's only been in the states for a few years, but I realized that right now, we're all privileged enough to  be exposed to a lot of "firsts" in what will no doubt become a long and rich fly fishing tradition in this country.
Most of the things you see in museums today were preserved by accident.   How much clearer of a view into history would be able to see if the people of the past had had the foresight to realize the worth of the things they took for granted that future generations would cherish?  Twenty years from now, wouldn't it be great to walk into a museum and be able to see a lot of unique tenkara gear that document the history of tenkara in America like a TenkaraUSA Ayu that was labelled 6:4 before it was reclassified as a 5:5?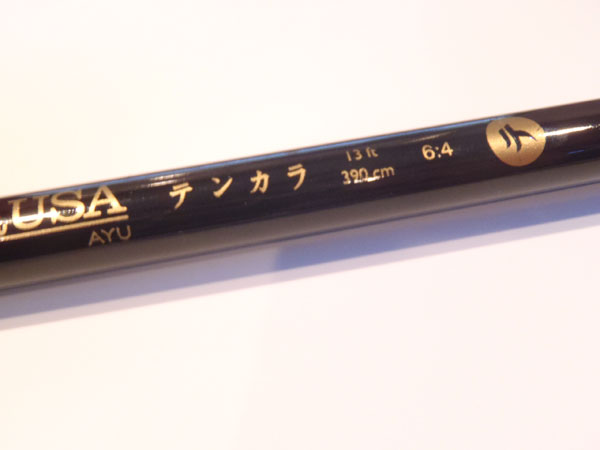 Or, an autographed first edition of the first book written in English on tenkara…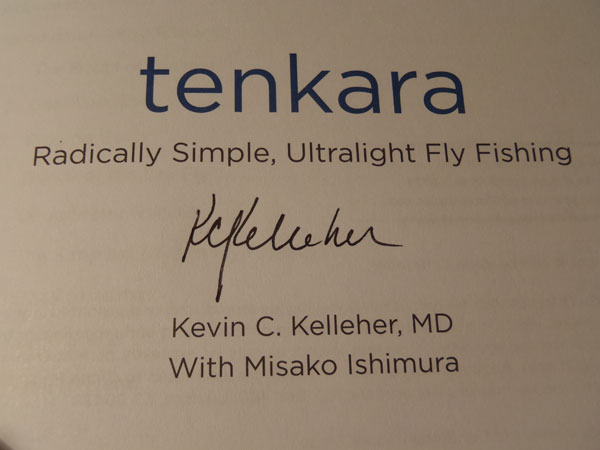 A TenkasaUSA Iwana with the original handle…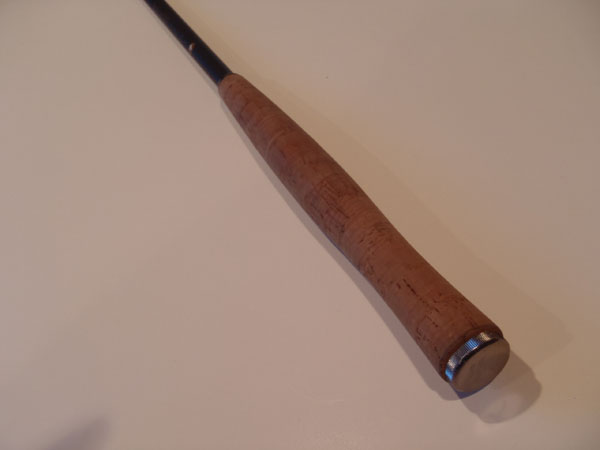 As someone who is always looking to the future, I am making a diligent effort to preserve whatever history-worthy tenkara artifacts I come across in the hopes that one day, they will end up in an American Tenkara Museum somewhere.
Anyone who is reading this is right now is an early adopter of tenkara and almost anything we do as American tenkara enthusiasts is a "first".  I propose that we have a responsibility to all future tenkara anglers to preserve this heritage and start saving anything we think will tell the story of tenkara in America.  It could be anything from a T-shirt from the first Tenkara Summit to a horsehair line hand tied by Christopher Stewart.  I know I've already got my own little collection going.
I'm not exactly sure when this would happen, where it would exist, or even how it would be funded.  But I would like to be instrumental in making it happen one day.  So don't be surprised if ten years from now I come knocking at your door asking for donations.
What will you save to document the history of tenkara in the U.S.?