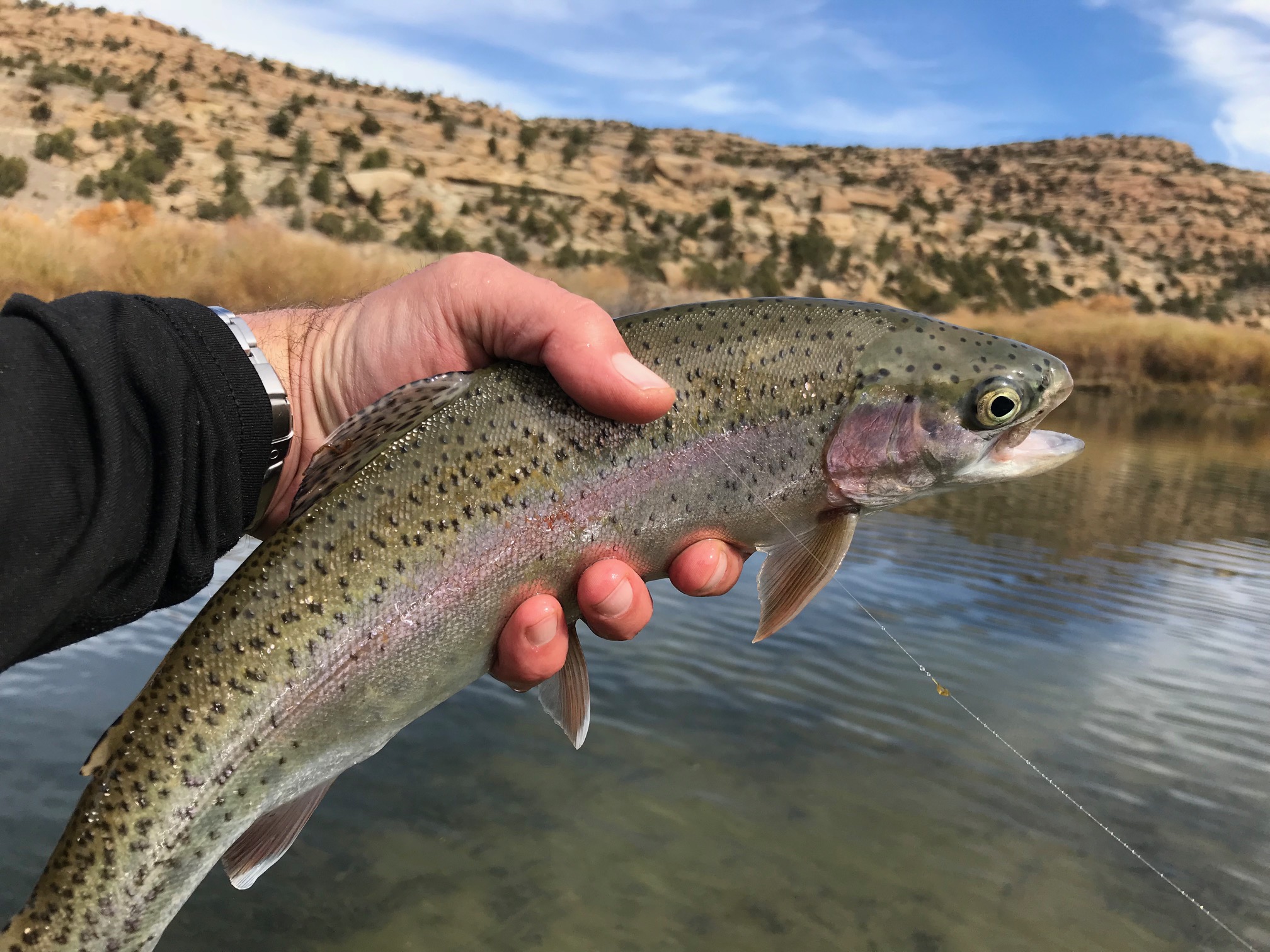 Recently, there's been a lot of discussion online about using data to choose a tenkara rod. This is driven by the fact that someone new to tenkara can't walk into their local fly shop and test cast a variety of brands like they can with conventional fly rods–they just don't stock them. In fact, you'd be lucky to find a brick and mortar store that carries more than one brand (if any). So, that leaves the beginner with no option but to buy online. Of course, people want to find the "perfect rod" right off the bat and so others (with good intention) offer information to help them make a more informed decision. :But this is also problematic:
Beginners don't know yet which action is right rod for them. They don't even know how to cast yet! You can throw all the data you want at them and it won't matter. They need to start out with a decent, well-established rod, practice their casting, and develop a style. They're eventually going to get a new rod anyway once they learn the nuances and gain experience, so proffering data like this isn't really helpful and can even lull them into a false sense of confidence. They need to feel the rod, not analyze data. On paper, a particular model could seem like a perfect match, but they might hate it when they get it in their hands and get frustrated.
Tenkara has become too academic. Today, people are making charts and talking about things like Common Cents Databases, Rotational Moment, Rod Flex Index, power curve, and all other sorts of scientific minutia. Beginners come to tenkara because they expect it to be simple (our party line) and that it lowers the barrier-to-entry compared to fishing with a rod and reel. And now we're turning it into a class at MIT. Frankly, If I were new to tenkara and saw all these charts and formulas, I'd probably just walk away and forget it. I don't want to get a degree in physics or mathematics to figure out which rod to get. I just want to try a new sport and have fun. I feel like such information might be interesting to experienced tenkara angers, but it's useless to beginners. In fact, I think it's doing them a disservice by confusing and intimidating them. I've never once heard a beginner ask, "So what's the rotational moment of that rod?"
Buying anything online is a risk. Whether it's a backpack, rifle, tent, or fly rod, you will never know if it's a wise purchase until you use it. But luckily, most tenkara rod companies offer good return policies if you don't like it (or you can sell it), so I say get some empirical advice from experienced anglers (i.e. not an equation), don't overthink it, and make your purchase. Take a risk. Tenkara rods are a relatively low up-front investment but once you start actually fishing with it, you will better know what's right for you (sans a database or PowerPoint presentation).
Part of the problem is that the market has become saturated with new companies and models. Years ago, there were only a handful of rods on the market so it made the choice simpler. And no one complained about it. We never talked about "rotational moment" and the like. You got a rod, fished it for a while until you honed your skills and then upgraded to a rod that suited your casting style better. One's gear is an evolution based on empiricism–not an algorithm.
Here's a little story … a while back, I thought about getting into metal detecting. I went into a store and they had all of these detectors lined up with spec charts behind them. If you ever want your head to spin over specs, try figuring out which metal detector to buy. I thought I'd just get one and wave it around the bottom of dry lake bed for fun. But there were so many dizzying differences between models, I figured it was more complicated than what I bargained for. So I gave up, walked out, and never thought about it again. Is this what we're doing to would-be tenkara anglers?
In my opinion, such minutia is antithetical to the ethos of our sport. How can we claim tenkara is "simple", then turn it into something complicated? I applaud all the anglers who did the hard work of compiling all of this information, but I think it's more of an intellectual indulgence for the experienced rather than an aide to the newcomer. If someone asks you, "what is 2+2?" and you hand them a book on quantum mechanics, I'm pretty sure they'll no longer care about the answer.
See my article here on how to get the best advice on choosing your tenkara rod (no slide-rule required).