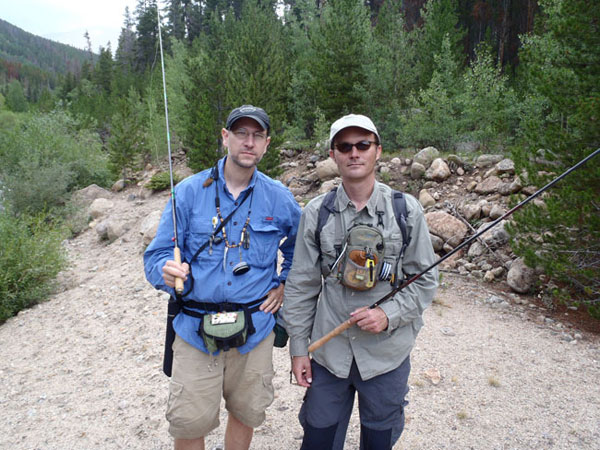 I just got back from a quick trip to Rocky Mountain National Park with Anthony Naples from Casting Around.  Anthony and I have had a long-term online relationship and many people might not know that he actually designed the graphics for the header of this blog.  In addition to being a great graphic designer, Anthony is a true Neo-Renaissance man.  He can adeptly discuss anything from tenkara to futurism to politics.  I met him in person for the first time at the Tenkara Summit this weekend and was glad to confirm our personalities were just as compatible in real life as they were in the virtual world.
We hiked up the Lawn Lake Trailhead on the Roaring River.  This spot is a very special place for me.  It was the place where I first fished using a tenkara rod.  It was the place I first met my number one fishing partner, Karel Lansky from Tenkara on the Fly.  And, it happens to be full of my favorite fish:  the greenback cutthroat trout.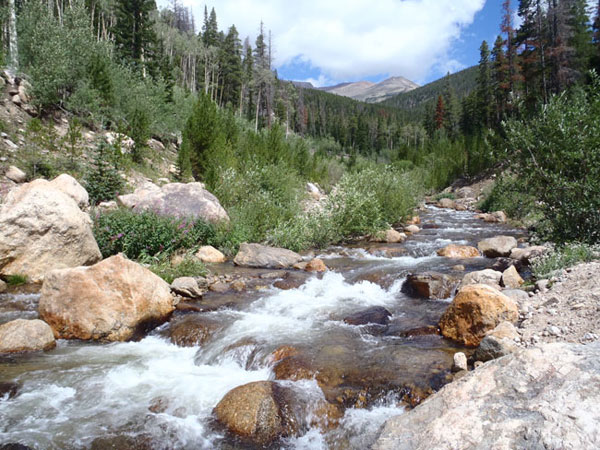 The cutts on this stream are not picky.  I caught fish on every fly I tied on.  I love their colors.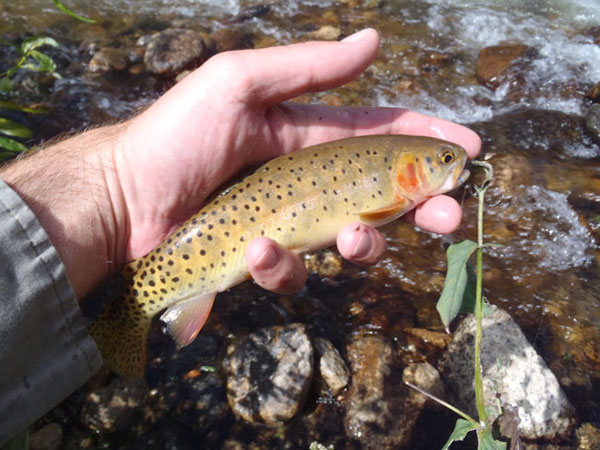 The stream has crystal clear water, a light substrate, and is lined with beautiful flowers and fruit…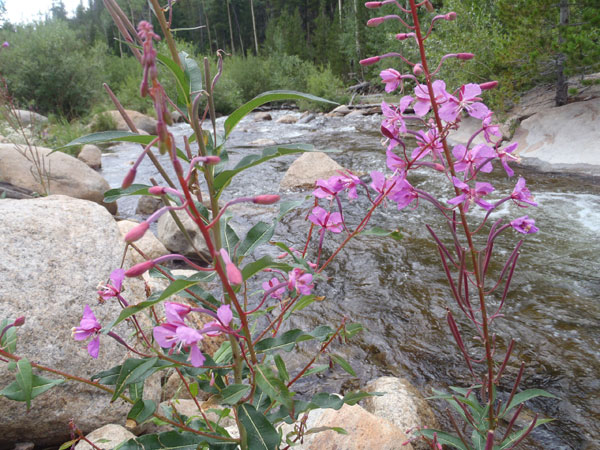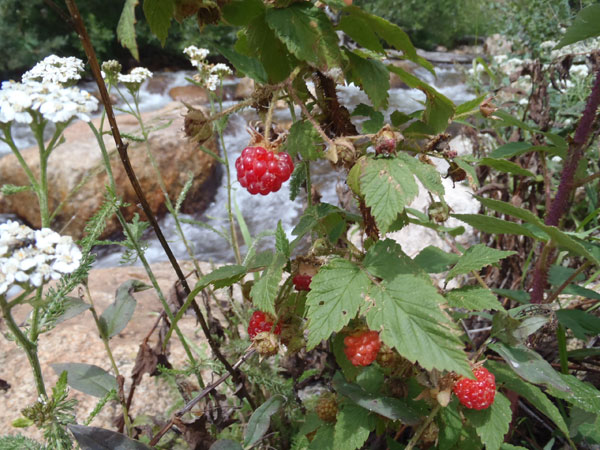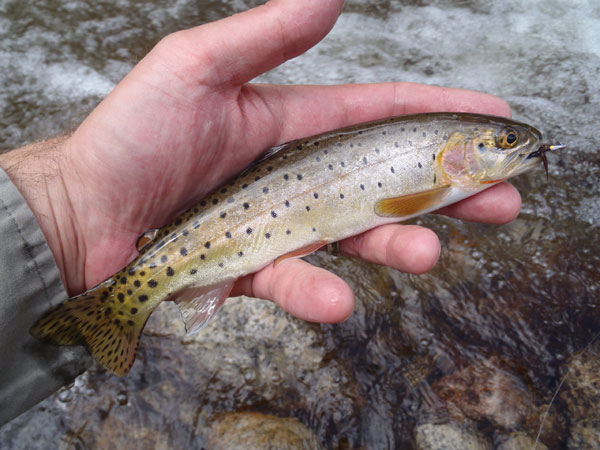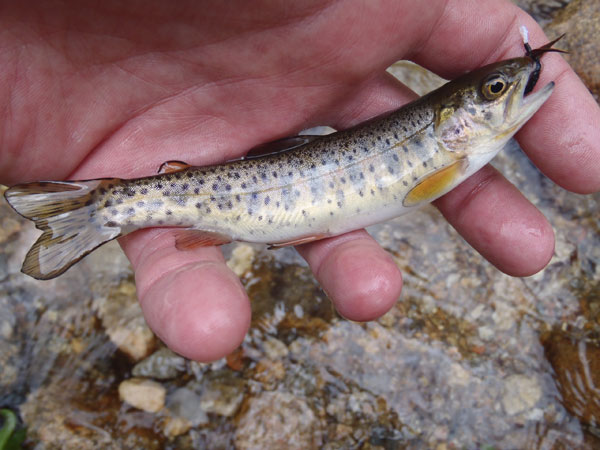 We got pushed off the mountain early due to some thunderstorms rolling in.  I'm not a meteorologist, nor a physicist, but I know that standing in the water holding a 12 ft. carbon rod pointing toward the sky is not a good idea.  We got our fishing in and even though is was a short day, it was a good one.  Kindred spirits don't need much time to have a good time.
Like this article? You might also like these ...