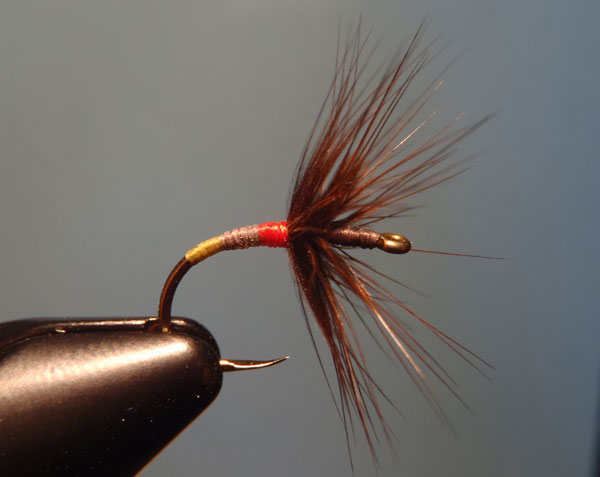 To western fly tiers, typical tenkara flies like sakasa kebari might seem boring.  After all, many of them are nothing more than hackle and a thread body.  No wings, no tails, no intricate bodies.  It might seem that if one wanted to fish tenkara flies exclusively, they'd quickly tire of tying the same old thing.  But there's a lot you can do with just thread and hackle.  And with a little imagination, one quickly discovers the limitless possibilities such basic flies can offer.
With just a few colors of thread and hackle, you can create hundreds (maybe thousands) of unique looking flies by using three bands of thread for the body.  The technique is simple.  After tying in the hackle, cut the thread just behind it.  Then, figure out which color thread you want to use at the back of the fly and wrap a section of that.  Whip finish it (or half hitch), cut it off and start whatever color thread you want for the middle section.  Wrap that, tie it off and cut.  Repeat for the color thread you want just behind the hackle.  On a side note, if you tie this style of fly, it really helps to have multiple bobbins so you're not wasting time by switching back and forth between thread colors.
I typically use the same color thread for the head as I do just behind the hackle but you could mix up the color combination any way you want.  Here are some more examples…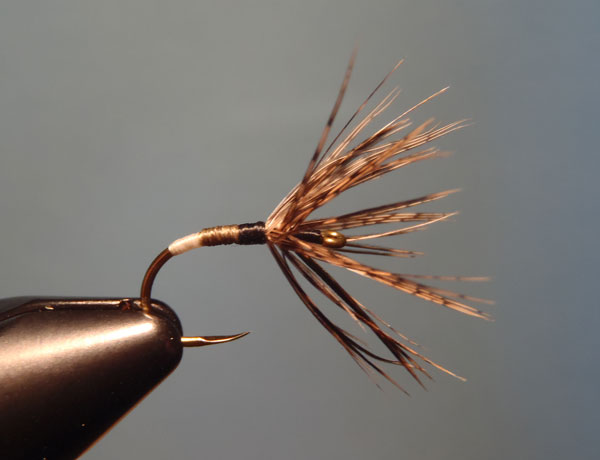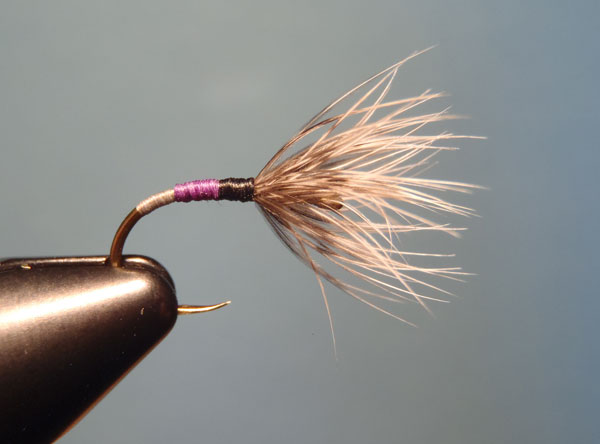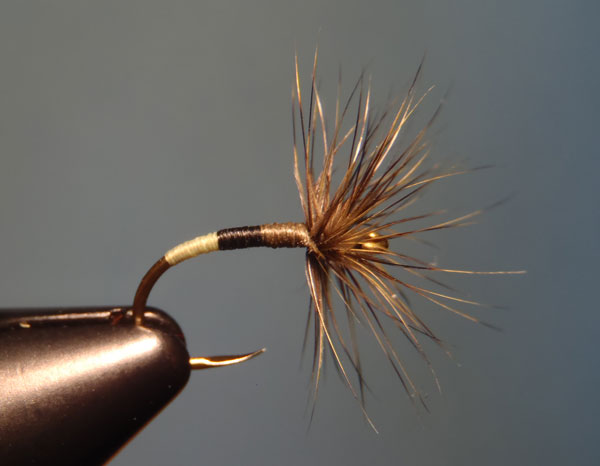 Now that I think about it, the above examples are actually pretty uninspired.  You could get even more creative by playing with the proportions of each band of thread.  Maybe the one nearest the bend is the thinnest and they progressively get thicker as they get closer to the hackle.  You could put the "hotspot" color at the butt, in the middle, or just behind the hackle.  You could make the colors blend from light to dark or vice versa.  And if you wanted to venture beyond mere thread, you could even consider different materials for one (or two, or all three) of the segmentions such as wire, yarn, dubbing, or oval tinsel.
But even if you decide to stick with just good old thread, there's no reason to think that flies with only two materials are automatically boring.  With just a few colors of thread in your palette and a little creativity, you can let the artist in you run wild and create a myriad of unique masterpieces!