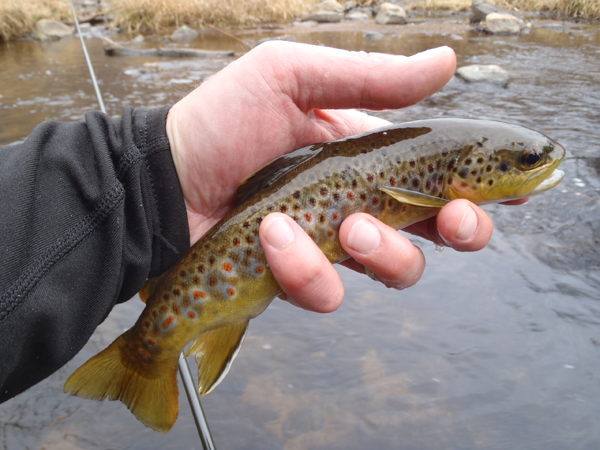 It was a gloomy day on Bear Creek today. Surrounded by dark waters, cold grey rocks, scraggly leave-less trees, dead grasses, and overcast skies, I felt like I was fishing in a Tim Burton movie. Luckily, the fishing was better than the weather…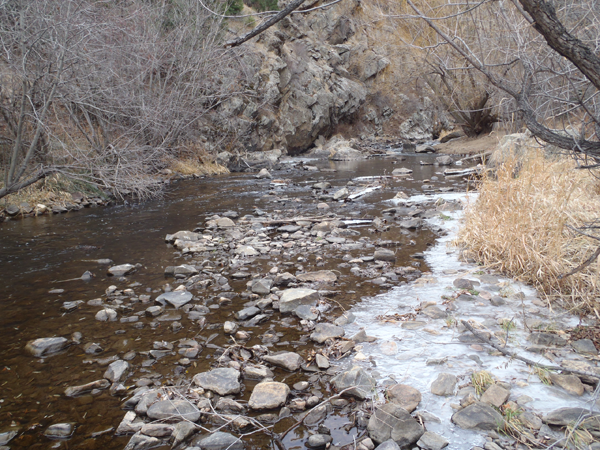 It's been an eternity since I've fished Bear Creek. For much of the summer, there was a voluntary fishing ban which kept me from fishing my go-to creek. Now that the ban is over, I decided to take the day off and revisit my old friend.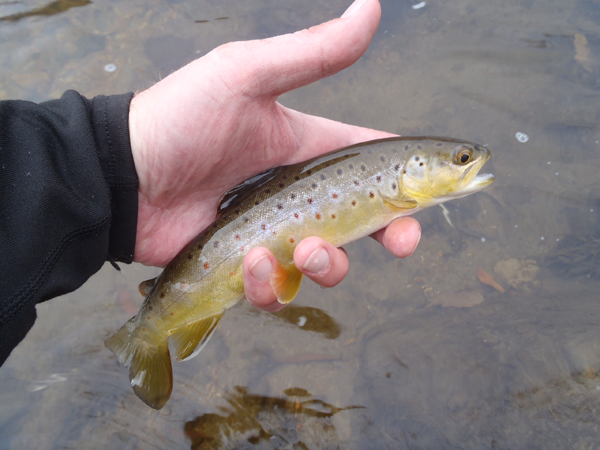 The fishing was good, but mostly small fish. The two pictured above were the biggest ones of the day. The rest were so small, I didn't even bother to take pictures. But it was consistent and the best part was, I had the entire creek to myself (anyone who fishes Bear Creek knows what a rarity that is).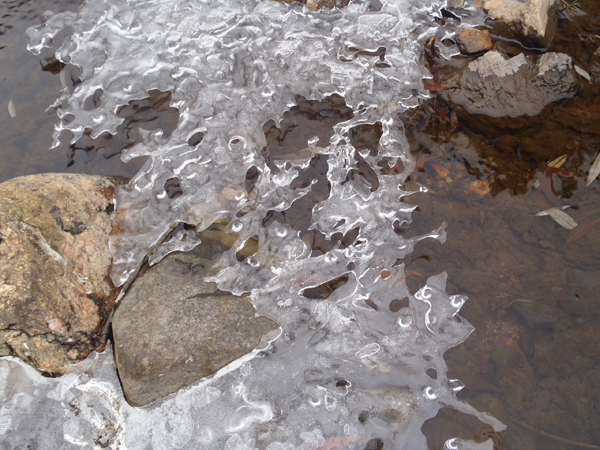 The highlight of the day was bumping into Kevin Fricke of the Tenkara Rising blog. I was taking some pictures along the side of the road when a car pulled up and out came Kevin!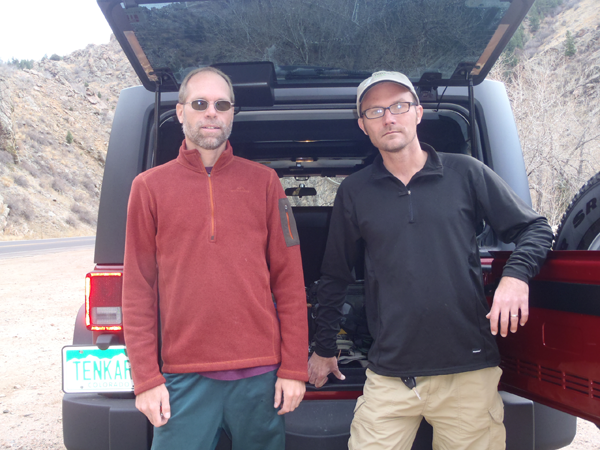 Kevin is a great guy and does some amazing photography work. He also starred in the S**t Tenkara Anglers Say video. Running into Kevin was more than a small coincidence. I had been reading his blog for the last few days since he had been going to Bear Creek a lot. In fact, his posts were what inspired me to go there today so you can imagine how surprised I was to see him.
While I fished and had fun, I also worked. I had a lot of gear to field test for upcoming reviews. I guess it's not really "work". But I take it as seriously as work. Now, if only I could find a way to make a living off of tenkara…