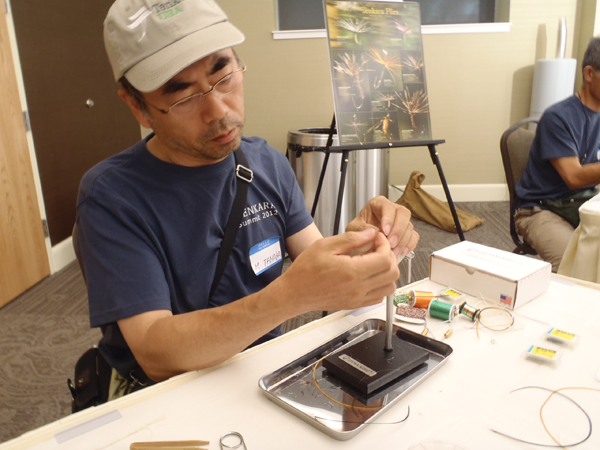 For me, the biggest highlight of the 2012 Tenkara Summit was meeting and being able to fish with all the Japanese anglers that attended. It was great to learn about tenkara from people who practice it in its birthplace. As you might imagine, there was a lot of talk and trading of tenkara flies. It was interesting to see what each angler uses for their "one fly" and even get to watch them tie them. One of the anglers I was fortunate enough to meet was Masami Tanaka, a member of the storied Harima Fishing Club. His flies were very interesting to me because he incorporates a lot of flash into them using sparkle braid.
In addition to being very buggy looking, they "glow" in sunlight (the pictures below really don't do them justice):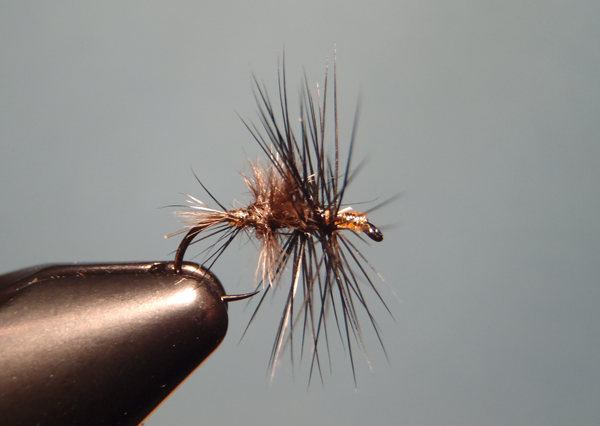 ;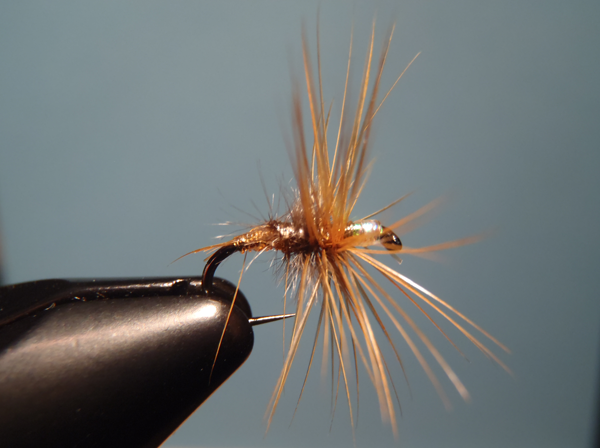 ;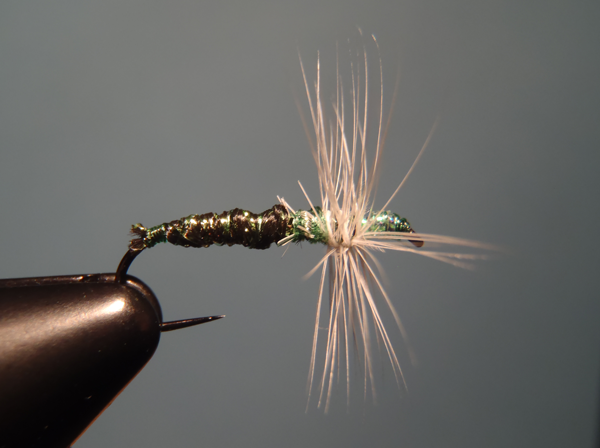 I rarely use synthetic materials in my tenkara flies but after looking at his flies, I can definitely see how they would be irresistible to trout. That makes me want to experiment with synthetics more.
One feature I consider especially innovative about Tanaka-san's flies is that he winds the sparkle braid at the head of the fly. Most sakasa kebari just use thread at the head (sometimes a brighter or contrasting color) but nothing that interesting. It adds flash–but not so much that it appears unnatural. It coyly reveals just enough of itself through the veil of hackle to be enticing without being gaudy. I think this is a great example of balance between natural and synthetic materials in fly design.
In addition to being a creative fly tier and angler, Tanaka-san also makes his own bamboo tenkara line spools and I was humbled when he offered to give me one. This is one of my most cherished tenkara items not only because it is beautiful and unique, but because it will always be a reminder of what a great day of fishing we had together.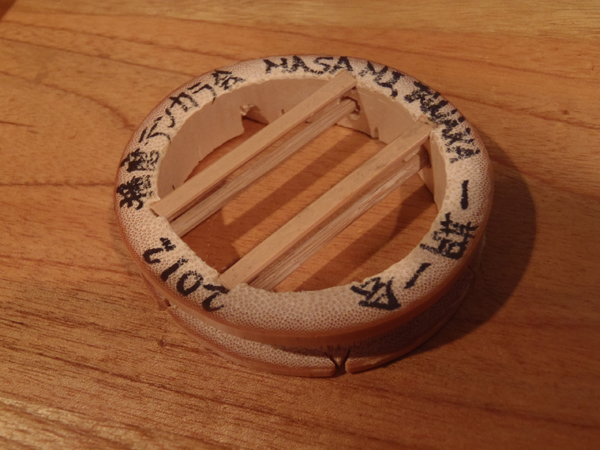 Before we started fishing, I handed everyone my fly box and let them take a fly. Tanaka-san (far right) inspecting one of my sakasa kebari …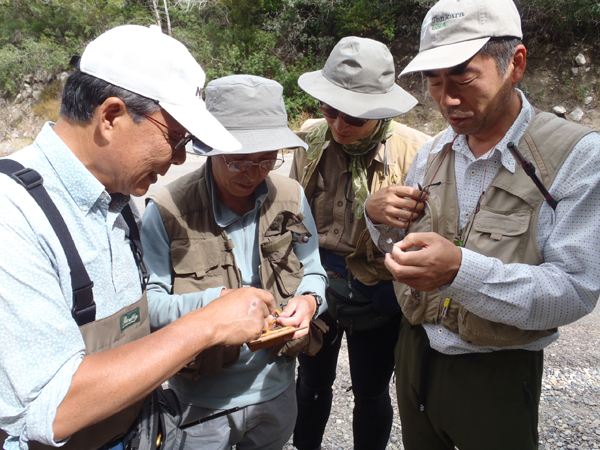 Flies seem to be the currency of fly fishing camaraderie. No matter what our culture, background, or preferred technique, flies unite us. And luckily–unlike real money–you can make your own! From left to right: Dr. Ishigaki, Eiji Yamakawa, Mr. Ishihara, Masami Tanaka, Jason Klass …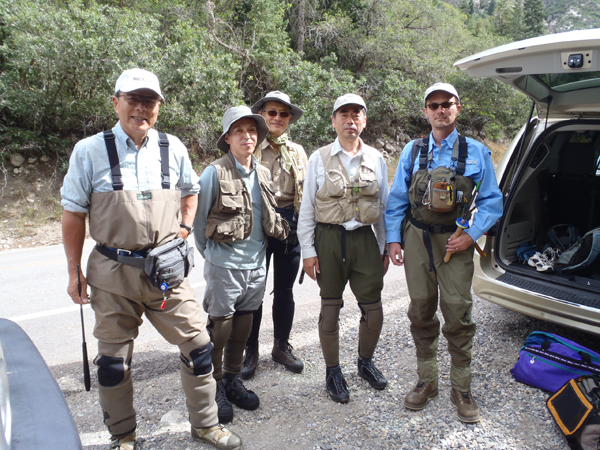 Like this article? You might also like these ...