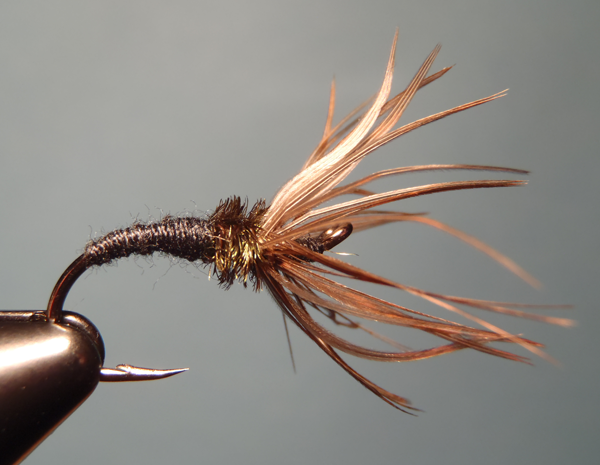 Many of the streams tenkara anglers fish in Japan are fast flowing mountain streams.  In those streams, fish have very little time to "inspect" food.  If they hesitate, it's gone–lost to the swift current or a competitor.  A good fly for these conditions is a larger, easy-to-spot fly like the Oki Sakasa Kebari.
For fast flowing streams, or high or muddy water conditions, the Oki kebari is a great choice.  Because it's usually tied in larger sizes and is mostly black, it's easy to see.  And with a very buggy appearance, it's also easy to quickly identify as food.  I tie mine on heavy octopus hooks from Allen Fly Fishing to help get the fly down fast in swift currents and short pockets but you could tie them on standard wet fly hooks as well (in fact, that's how it's usually tied.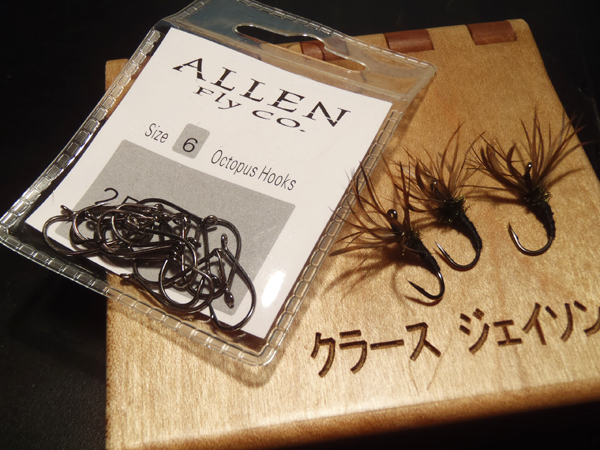 Hook:  #6 Allen Octopus Hook, black nickel
Thread:  Black sewing thread
Abdomen:  Black sewing thread
Thorax:  Peacock Herl
Hackle:  Brown pheasant
At some point, we've probably all faced a situation where we could use a fly with a little more visibility so it's worth it to have a couple of these flies in your box.  And, they make killer panfish flies too!  If you don't tie, you can buy the Oki kebari here.
Like this article? You might also like these ...